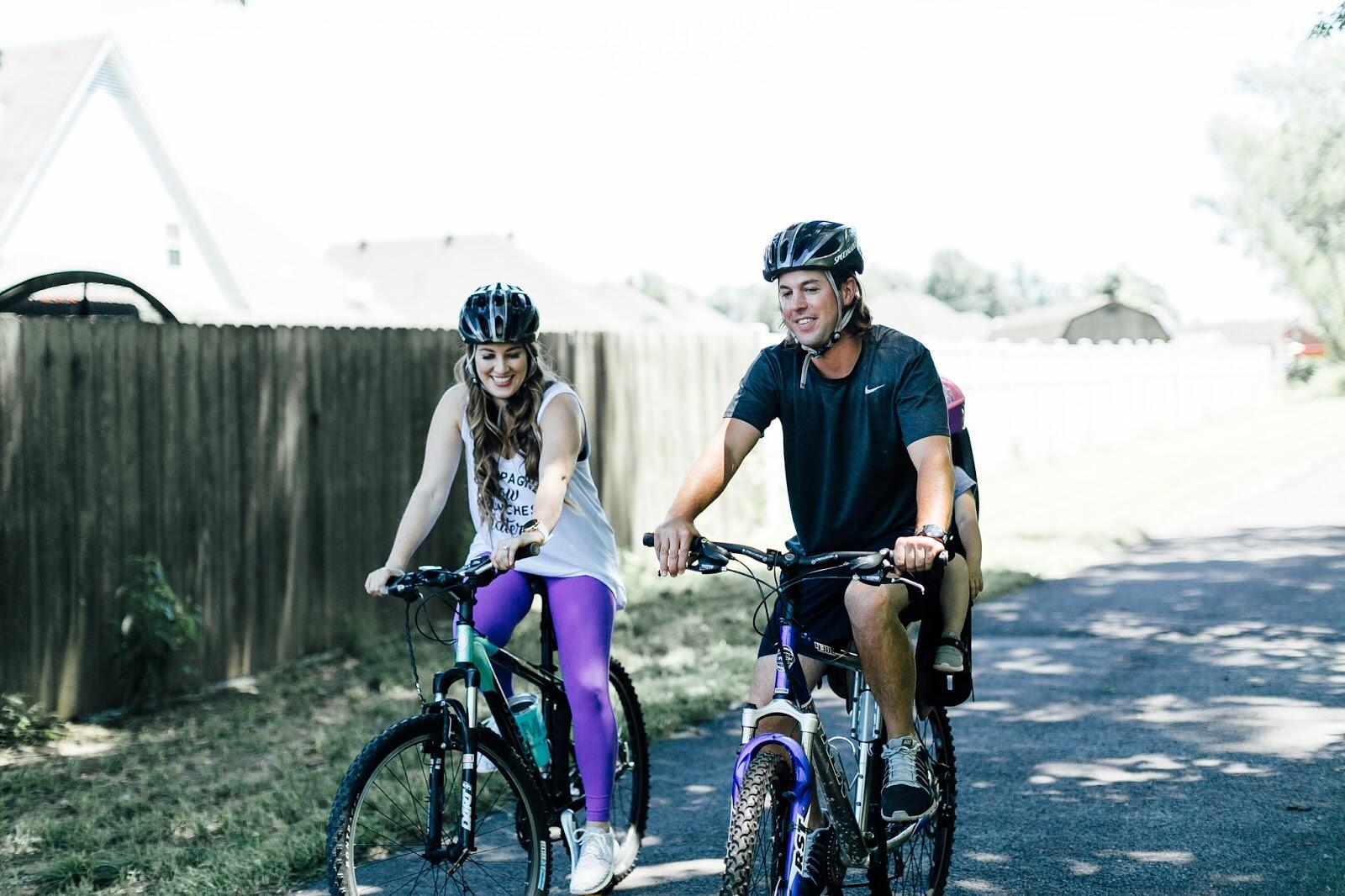 Happy Friday!  I'm finally back in town from Dallas this week, and I am dragging!  But, I've FINALLY got today's post up, and then it's time to relax and enjoy the weekend, woohoo!  Today I wanted to share one of my favorite activities that Shane, Leighton and I all do together.  I bought this
Thule Yepp bike seat
 almost a year ago, and it has been one of the best purchases I've made.  Before it, we had a bike trailer which Leighton loved, but now that she is older, she just loves riding right behind us on the bike.
We already run, walk and take stroller rides together, but this is by far Leighton's favorite.  I think she just loves being up high with us on our level and feeling like she is really a part of everything.  The
Thule Yepp bike seat
was really quick and easy to install (my sister and I did it by ourselves), and it even has a key so someone can't just take it off the bike unless they have access to the key.  And I love that it can so quickly and easily be taken off in less than 5 seconds…because sometime Shane does like to just ride his bike by himself.  = )
Our neighborhood recently finished the first phase of a greenway trail which runs directly in front of my house all the way to one of our favorite parks and splash pads.  There is no other better afternoon than riding bikes together as a family and then playing around in the splash pad to cool off when we get finished.  My mom has already bought Leighton a bicycle of her own, but she hasn't quite figured out how to use the pedals yet.  So until then, we are just enjoying getting to all ride together as a family with Leighton on her bike seat.  The weight limit goes up to 40lbs, so I'm secretly hoping she doesn't reach that anytime soon.  = )  Honestly, I wish we would have got a bike seat much sooner when Leighton was smaller instead of using the bike trailer.  You know how it is; we just want to keep them as close as we can to us.  = )
We don't go out quite as often when it's cold outside, but during spring, summer and fall, I try to take Leighton at least a few times a week on a bike ride and stay active.  It may not be for Leighton, but for me or Shane, it is a good workout…especially if you're the one with the seat on your bike.  = )  That's an extra 30 pounds right there for a workout!  Because I truly love
this bike seat
and have been using ours since we bought it a year ago, I'm excited to be teaming up with
Thule
today to give one lucky reader a chance to win their own bike seat.  To enter, just use the rafflecopter widget below and good luck!  What are your favorite ways to stay active with your kids?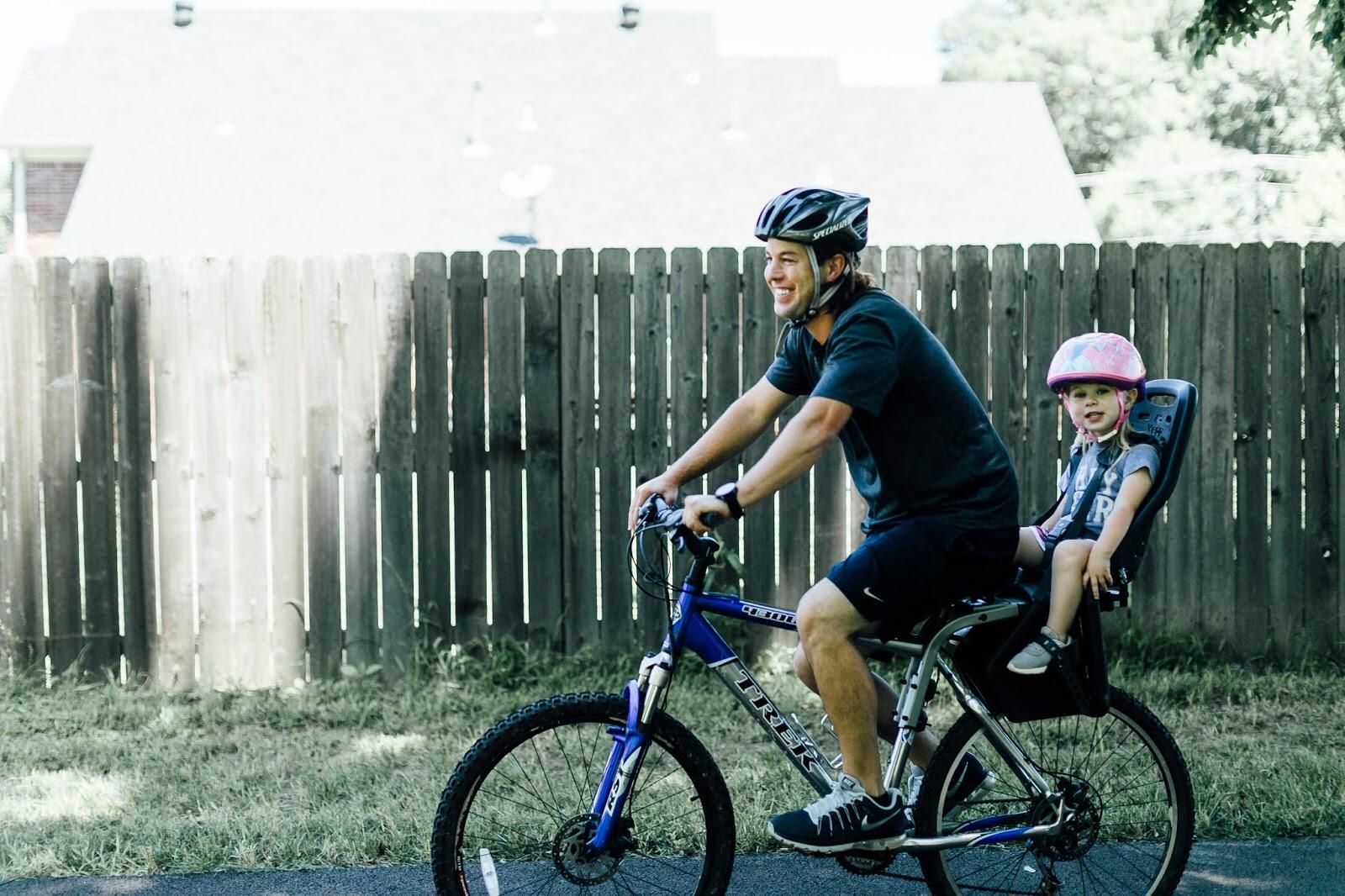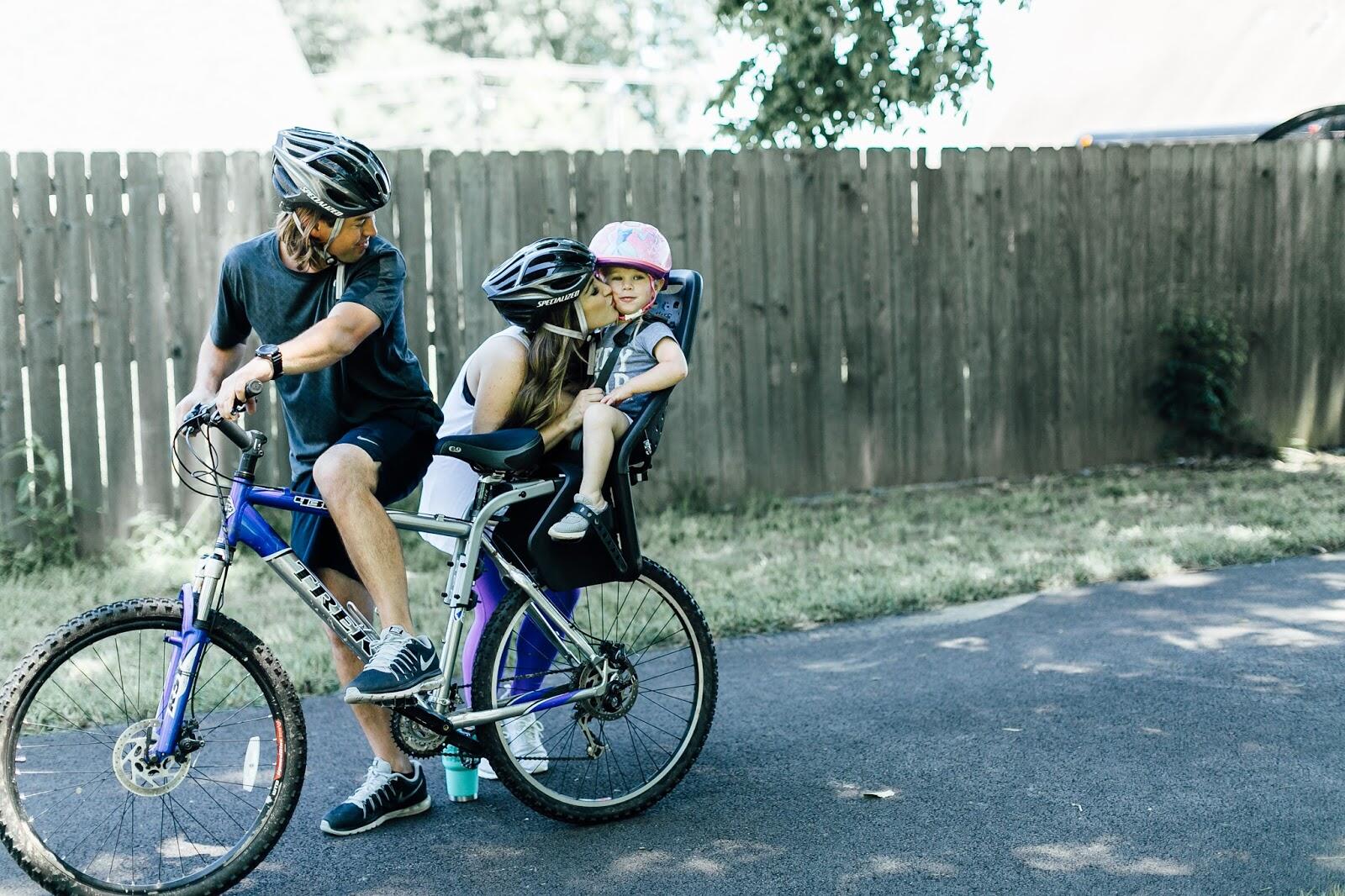 JavaScript is currently disabled in this browser. Reactivate it to view this content.