This favorite dry shampoo post is sponsored by ApotheCARE Essentials, but all opinions are 100% my own. Thanks for helping me to support the brands I love.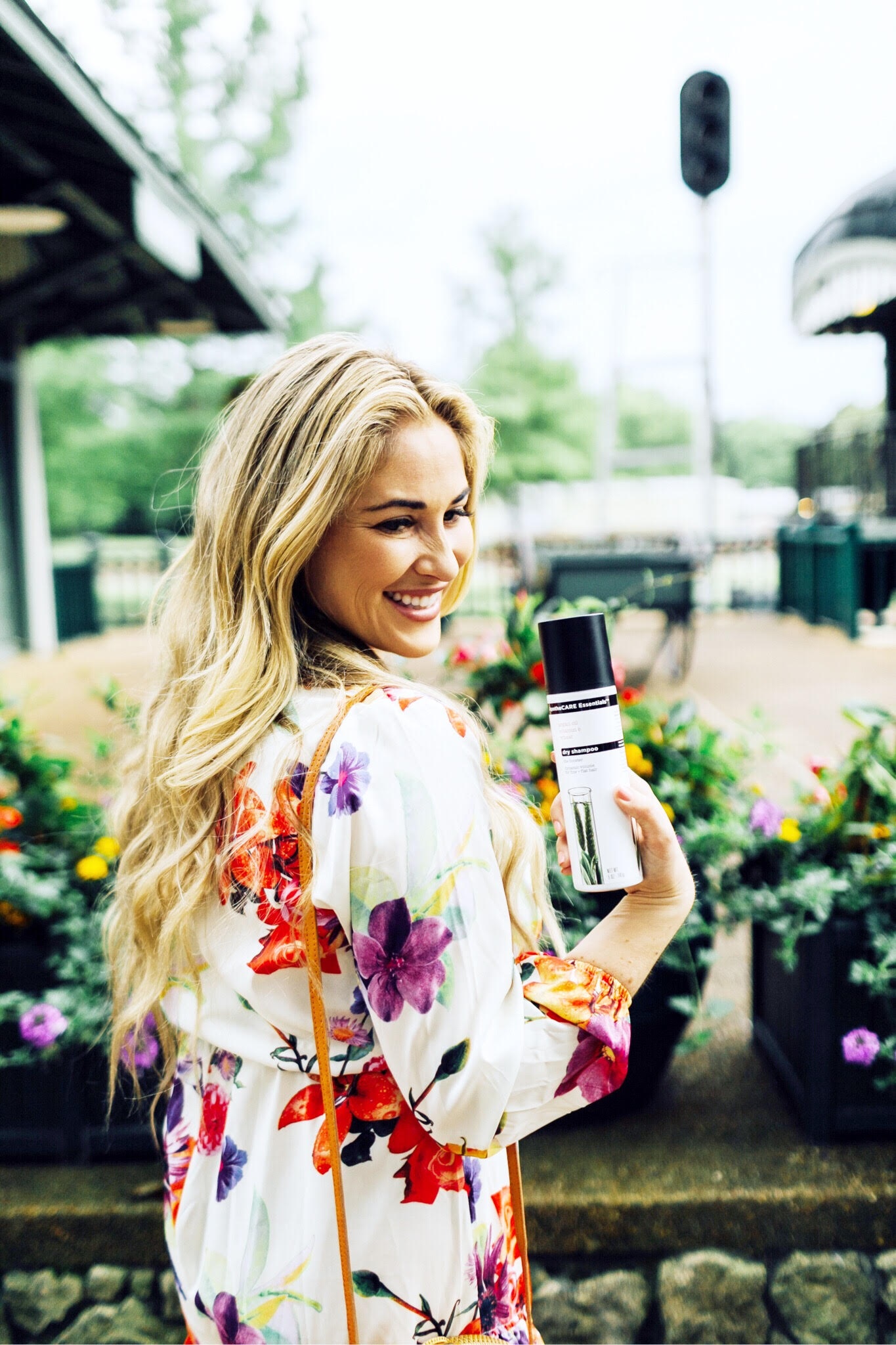 YOUR NEW FAVORITE DRY SHAMPOO!
Y'all, I'm rocking 6 day hair in these pictures…seriously.  Some may think wow while others are like eek, haha!  But I don't have any shame in my game.  I have super long hair, and I usually go about 4-6 days each week without washing it.  Truth.  My secret weapon…dry shampoo.  But not just any dry shampoo.  The right dry shampoo.  I am obsessed with this new favorite dry shampoo, ApotheCARE Essentials Dry Shampoo at CVS.
In the summer, I usually go even longer between washing my hair with all the heat, sun and sand.  That usually dries it out a bit to where I can get an extra day out of my hair with it still looking full and great.  The trick is to not use the dry shampoo on your roots until the last couple days.  I never use it on day 2 or 3 because all that dry shampoo buildup will just have your hair looking more weighed down sooner.  I mainly just spray it at my roots around the front of my face and side of my face, and viola!  This favorite dry shampoo is the perfect haircare product to add to your summer beauty routine.
You might remember me sharing about ApotheCARE Essentials shampoo and conditioner earlier this year.  But if you haven't heard of them, they combine nature inspired ingredients with science to actually take care of your hair…naturally.  I already shop at CVS, and with their in store BOGO offers, discounts and Extra Bucks coupons, I was able to get an even better deal on products that I already love! 
Have you tried ApotheCARE Essentials?  Are you a dry shampoo junkie?