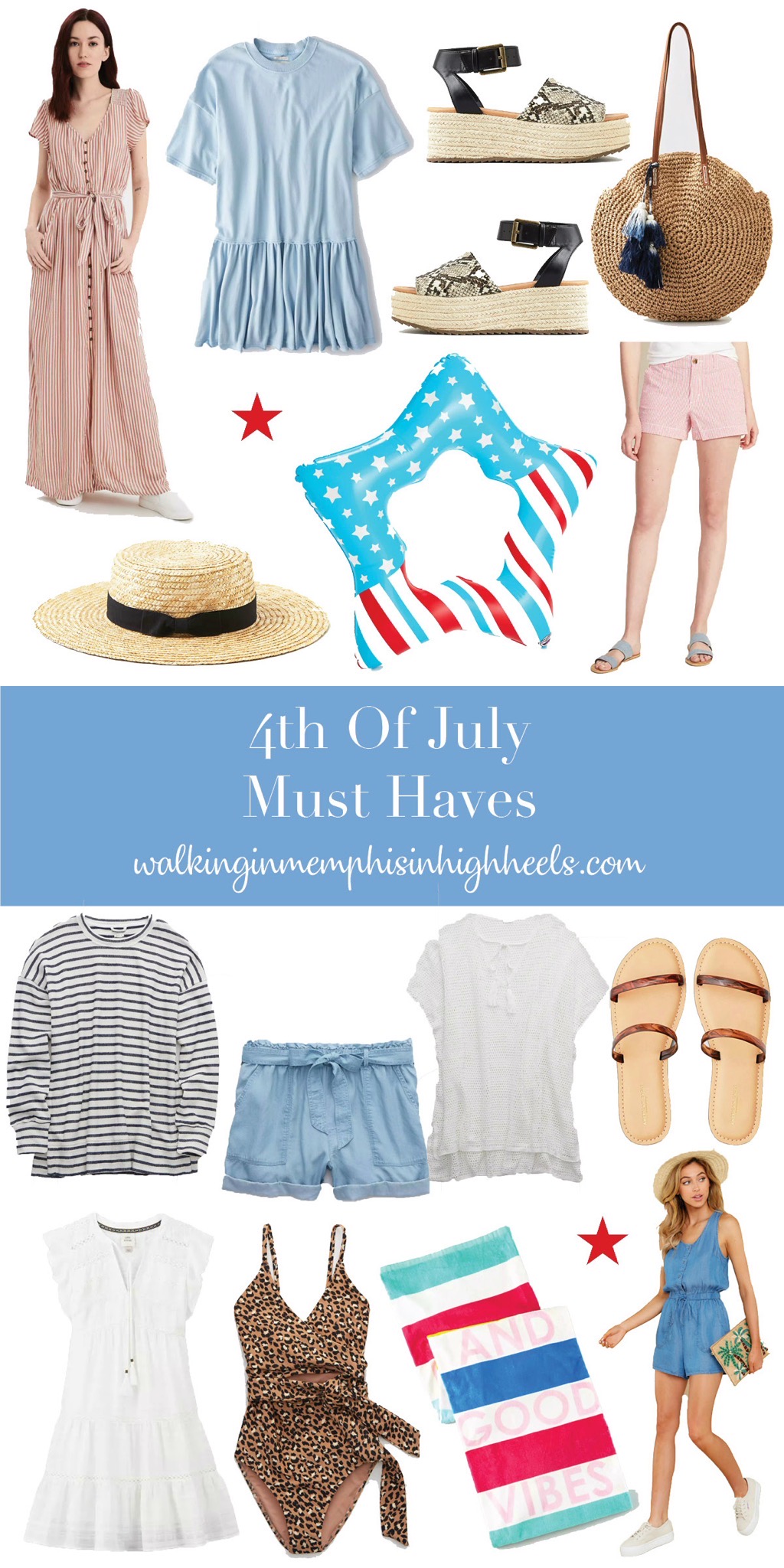 I am so pumped that 4th of July weekend will be here in just a couple week!
Not only is it Independence Day that week, it's also my birthday, so I love doing a little swimming or boating at the lake. Matt will most likely be working all weekend, so I'm not sure what what we will do all weekend, but during the week I plan to sneak away for a short little getaway and can't wait to share about that too soon!
No matter whether you're hitting the pool, lake or just playing outside with the kids, I'm sharing a few 4th of July essentials to wear for the weekend including this cute swimsuit I just bought, a coverup, sandals, hat, beach towel and more. What are planning on scooping up for 4th of July weekend? What are your plans?
SHOP MY FAVORITE 4th OF JULY ESSENTIALS: