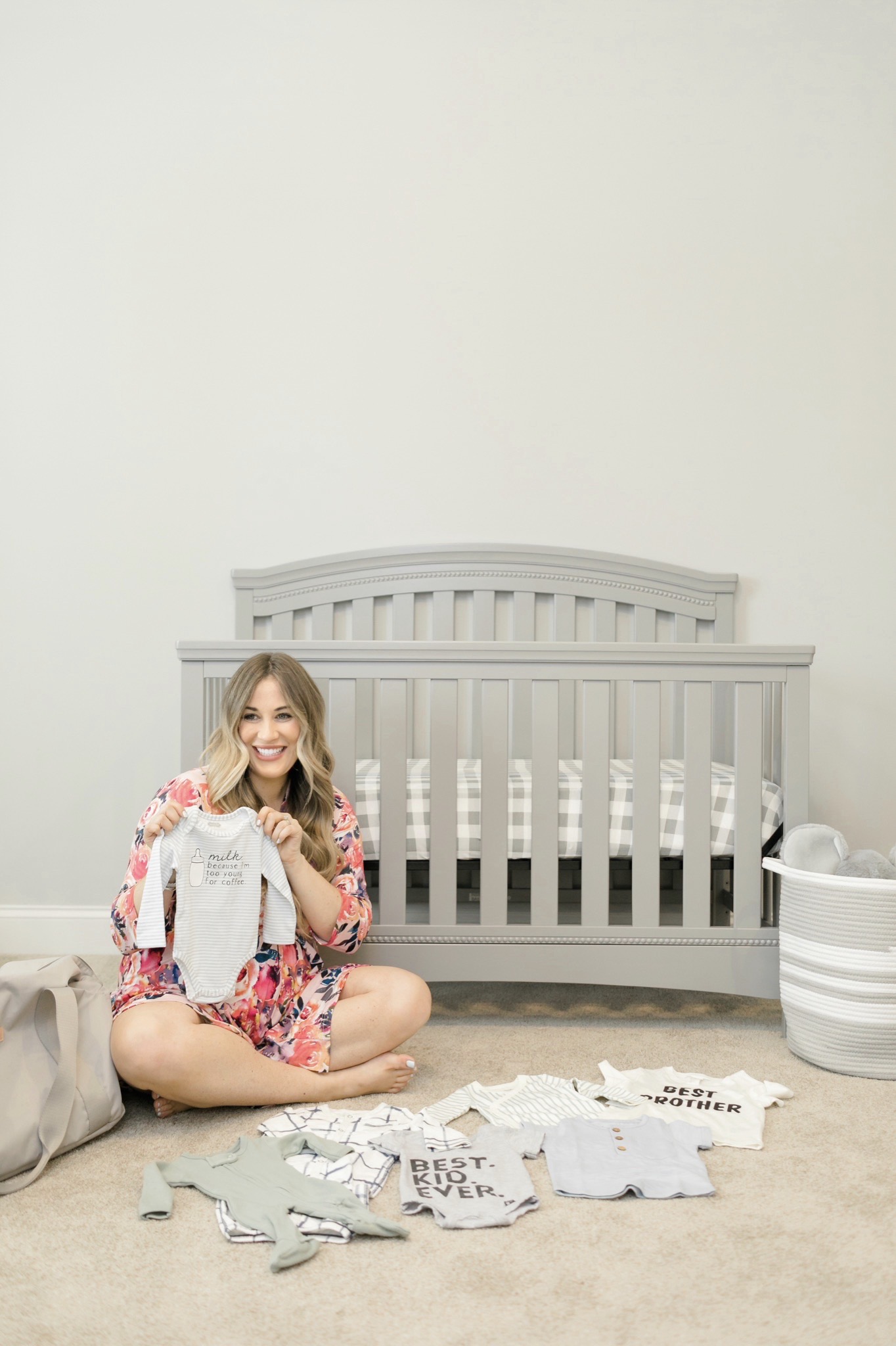 Hello friends! Coming in on 28 weeks, we are quickly getting to Grayson's arrival! We cannot wait to meet our sweet boy, but in the meantime, we've been loving all this precious time we get to prepare for him. And it's good we still have a couple more months, because though I have stocked up on clothing and gear, we have a ton of work to still do in the nursery!
Something that I (and probably every other mama in the world) have always loved, is shopping for my kids. From the time they're little babies, I love all the teeny tiny little onesies, footie pajamas, tiny shoes and trying out some of the best new baby bottles, swings, strollers and much more! And…I still love shopping for Leighton and Amelia as they get bigger. They are so much fun to dress up, and I'll take the opportunity while they're still little enough to let me haha!
Lots of y'all have asked me where I shop for my kiddos', so I wanted to share 7 of my favorite stores. They're are so many great brands out there like Tea Collection, Rylee + Cru, Magnetic Me…and the list goes on and on! I am sharing 4 great stores that are sort of like a one stop shop with many of those amazing brands all in 1 place, and then I'm sharing 2 stores that have my favorite smocked pieces and 1 that has the cutest baby clothing and nursery decor.
7 Best Children's Stores:
Aiden + Ollie is in Southaven, so you can shop it in stores and online. Baby Cubby is located in Utah, but they have an awesome website so you can shop online too. Itty Bitty Bella is right here in Collierville, Tennessee, but and they have a website too. Moonlit Lullaby has a brick and mortar store or you can check out what they have online and call and place an order. All of these stores really are stocked with the best, unique brands of baby clothing and gear out there!
And if you're looking for adorable little outfits for holidays, church, birthday parties or even the first day of school, you'll definitely want to check out Feltman Brothers and Cecil & Lou. Last but not least, Mud Pie has everything from baby clothing to baby gifts to even home decor and nursery decor. They are favorite for our family! What about you? What are some of your favorite stores for your kids and babies? Let me know in a comment below!