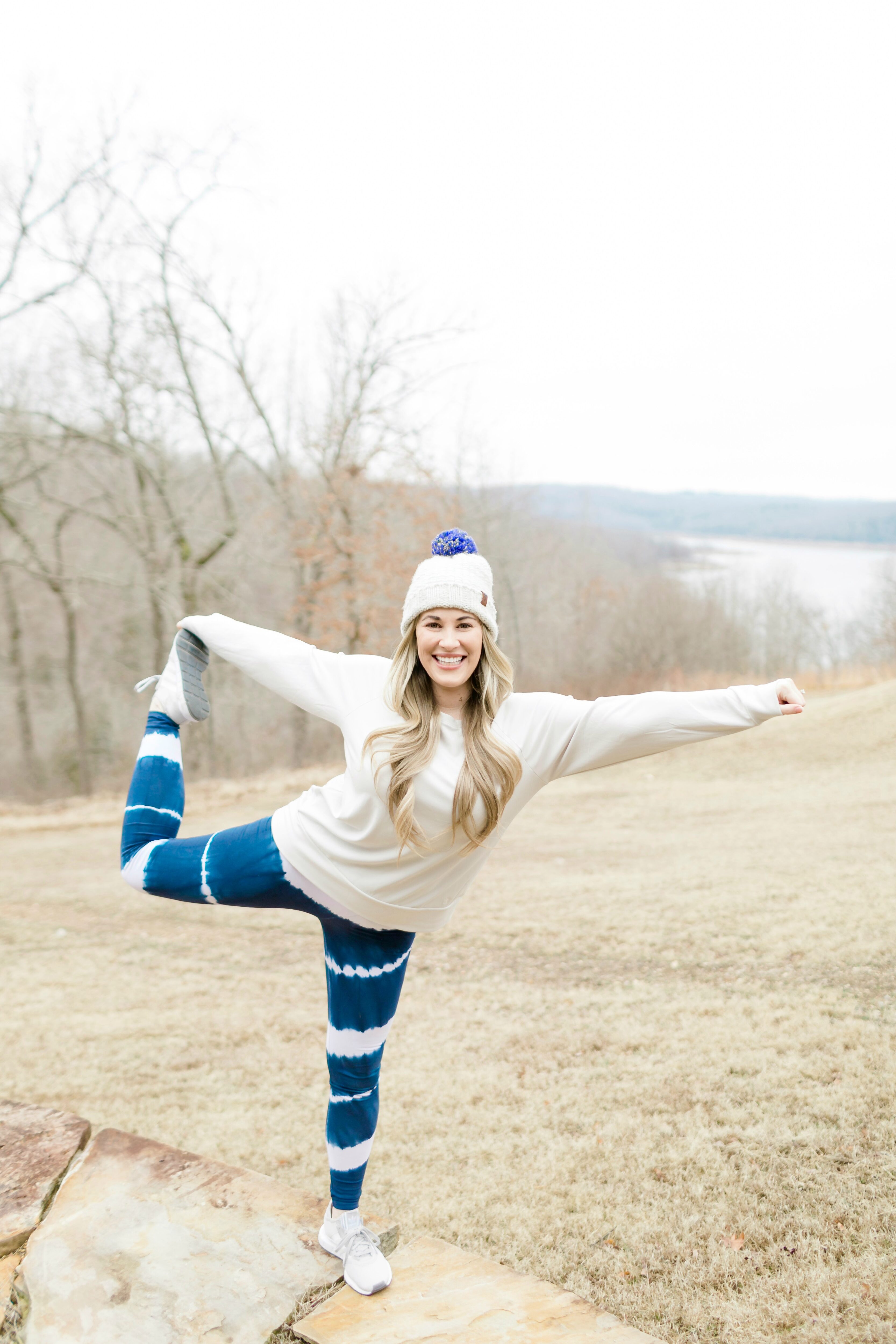 SHOP MY WORKOUT LOOK:

Between a global pandemic and a new baby at home, it's hard to get to the gym these days, am I right? So, I've had to get creative with how I'm working out. If you're a new mom too, or even if you've just been stuck at home with your kiddos for far too long, I'm sure you get where I'm coming from!
I've rounded up some great options for y'all of online or app-centered workout programs. These are perfect for "old" and new moms alike, or any woman looking for a way to get in a good workout without having to head to the gym!
The 5 Best Home Workouts for New Moms
Nancy Anderson is a celebrity trainer, nutritionist, and pre- and post-natal expert. With several different workout programs to fit nearly any woman's needs, this is a great option that you can do right at home!
There are 80+ programs to choose from. From no-equipment, to pre- and post-natal, and even a program that gets your kids involved, there's something for every fitness level. You can try it for 14 days, totally free too, to make sure you really love it!
This is a great app for every fitness-lover. I initially started using it when I was running more frequently, because there are tons of great race-prep programs. However, there are lots of fitness programs, nutrition tips and more.
You don't have to own a Peloton bike to still get in shape with Peloton. For just under $50/month, you can have access to loads of different workouts. Right now, with the Peloton app, you can get access to every class for free for a full month!
Looking for a totally free option for workouts? Popsugar Fitness has lots of options! As a mom, something I love about Popsugar is that they have options for timed workouts. Some as short as just 5-minutes (#fitmomwin, right?!). You're bound to find something that you'll like!
What are some of y'alls favorite workouts from home? Let me know in a comment below!