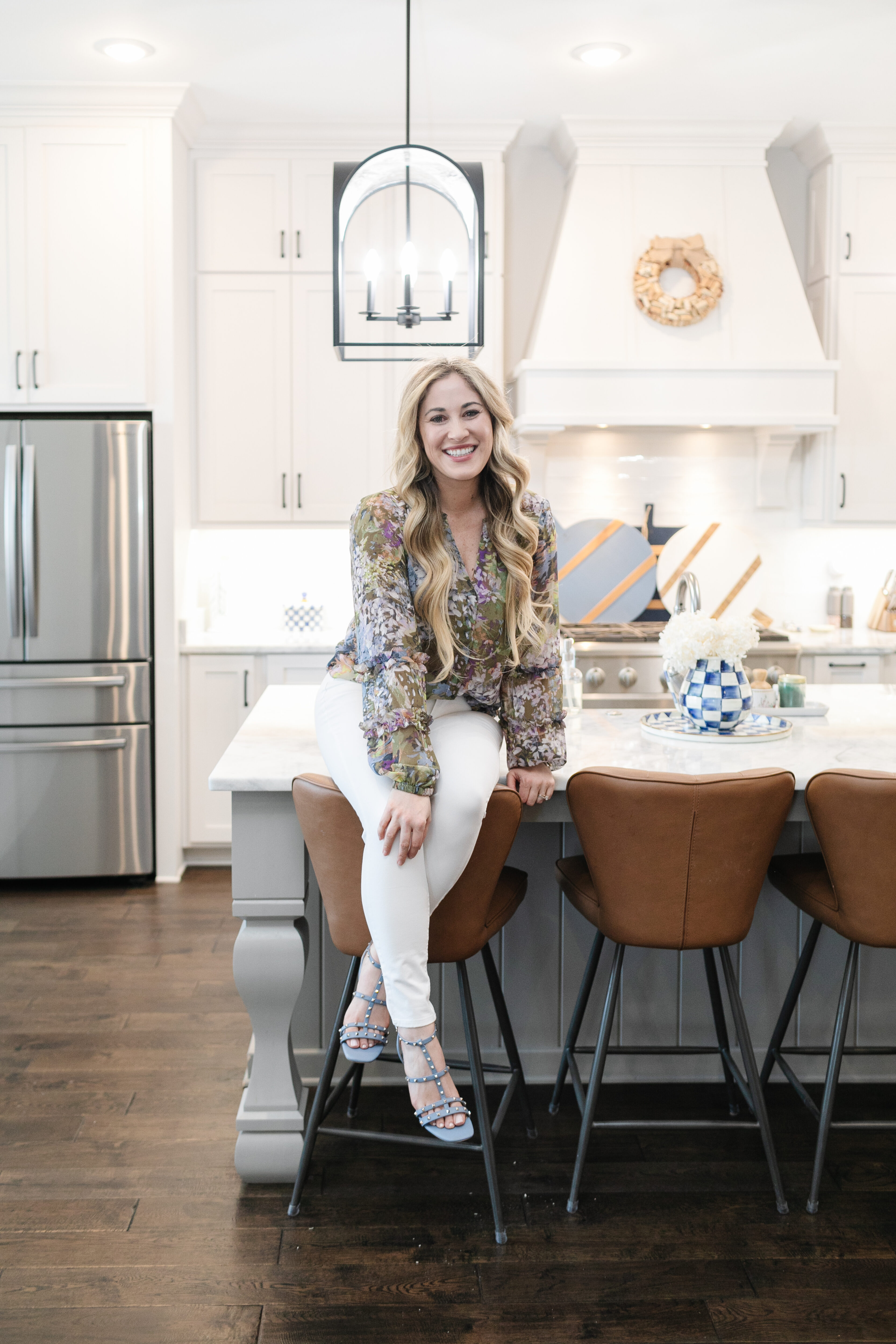 Shop my Look:

We just recently passed our 2 year anniversary of living in our new home we built. Sometimes it feels like just yesterday, and other days it feels like we have been here for so much longer. We spent a lot of time looking at houses and picking out everything to go inside our house, and we genuinely love it for our family!
One of the questions I get asked so often is what our paint color is. It is a great light gray color that is a great neutral color. And I love that it isn't your basic beige; it's slightly cooler than that. So today I wanted to share a few of my favorite neutral gray paint colors.
Best Neutral Gray Colors from Sherwin Williams:
Light French Gray – This color is on the far left, and it is what we have in our house! We love it! In person, it definitely feels a little lighter to me, and I love it. It is such a beautiful color that is a cool tone and very modern and in right now.
Repose Gray – This color is in the middle, and it is a great gray color that is warmer with hints of beige in it if you're looking for something a little more traditional.
Snowbound – This color is on the right, and it is perfect if you are looking for a light shade of gray that is closer to white to really brighten up a home.

What is your wall color? Are you a fan of gray paint colors or do you prefer a traditional beige color? What are your favorite neutral paint colors?