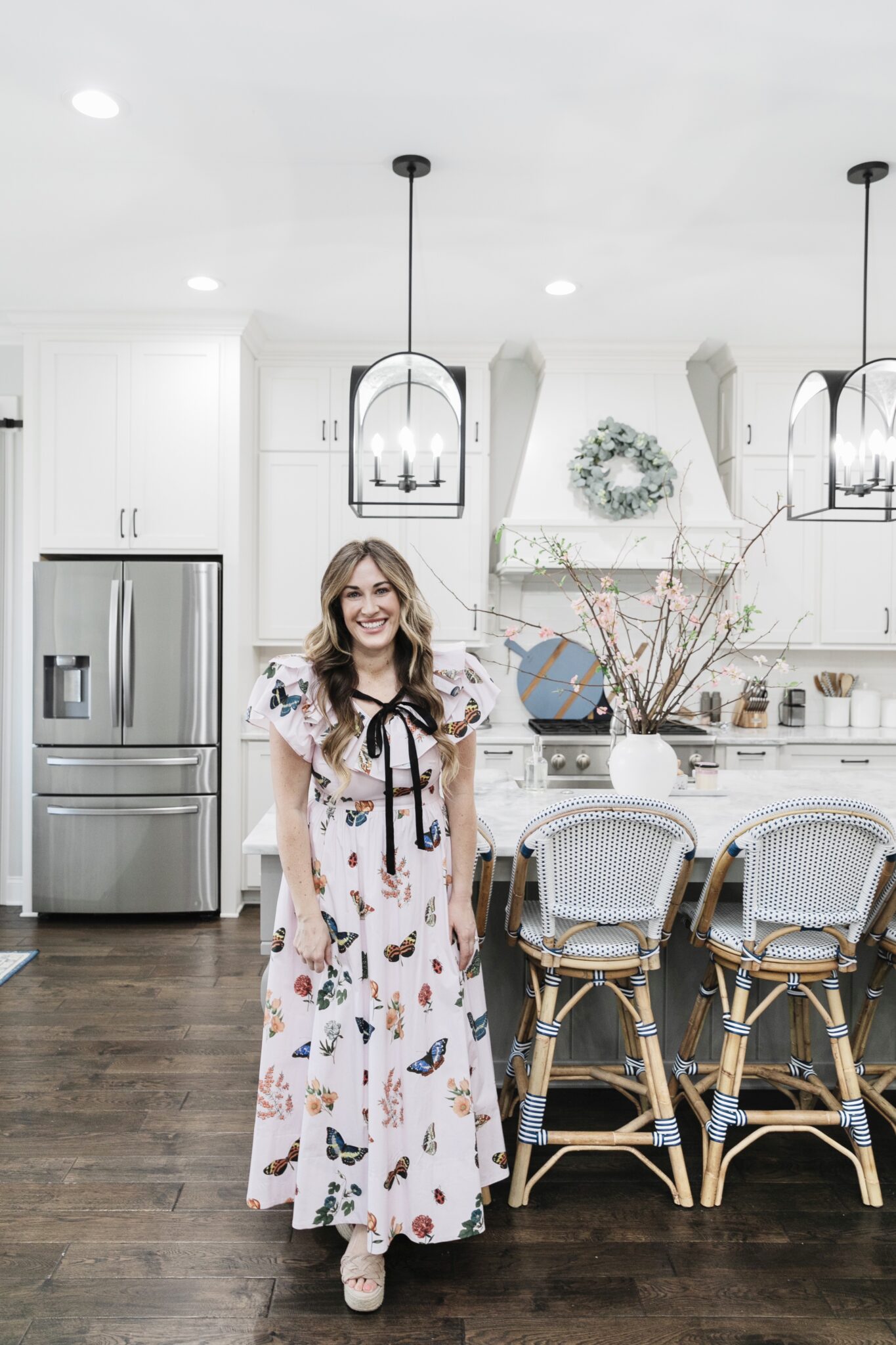 Shop the Look

It's been 3 years since we have been in this house, and I have really been using this year to update some things in our house. From lighting to decor to furniture, it's been so fun to make little changes here and there! I just recently changed my island pendants and counter stools last year. And I love the bright, updated look they give! Here's a look into my modern farmhouse kitchen.
Our Modern Farmhouse Kitchen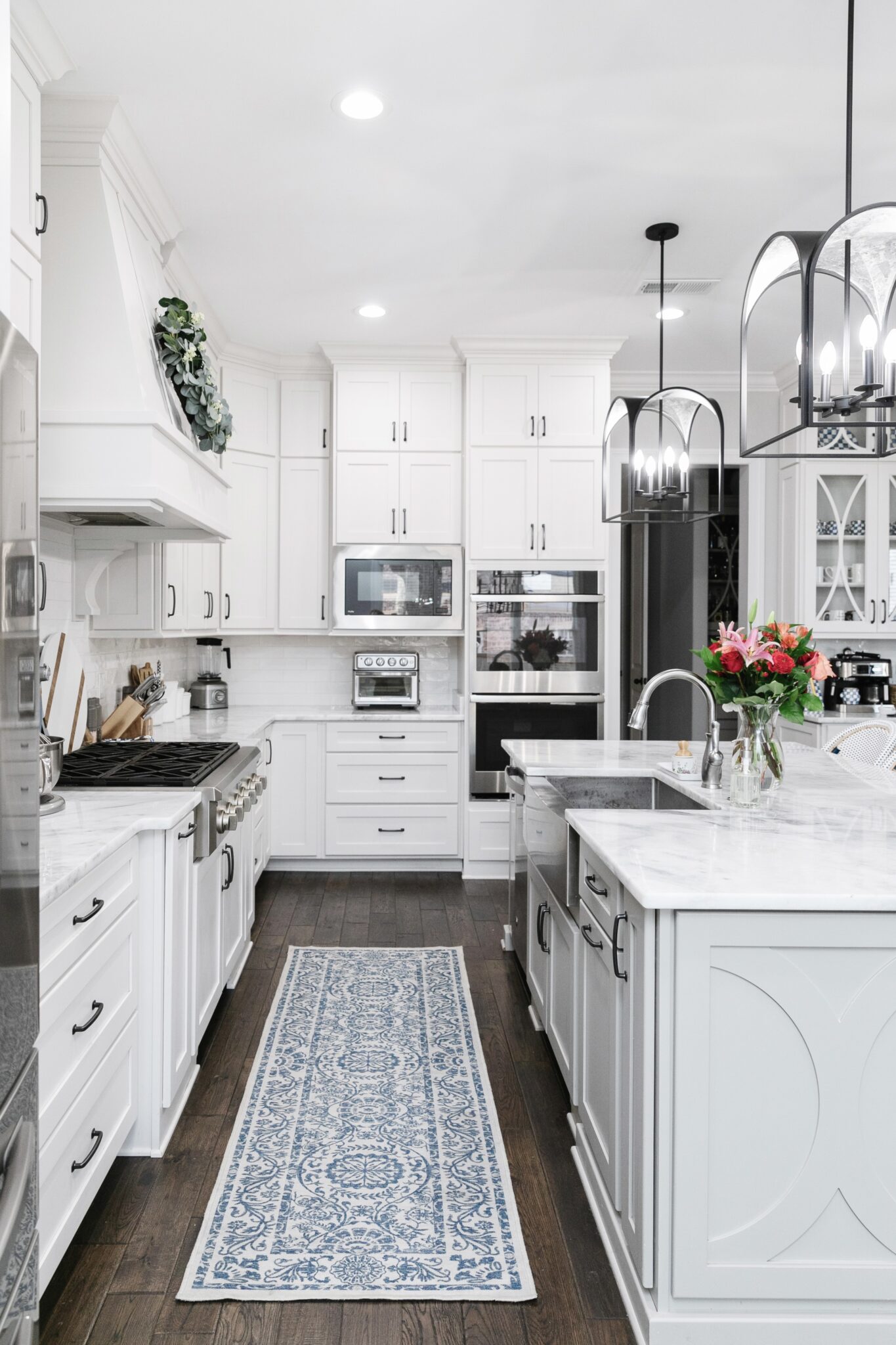 We have updated some small appliances here and there, and added 2 pretty wooden boards behind the stove. We added a pretty eucalyptus wreath for some color and greenery. I kept my favorite runner rug, as it is still a favorite of mine!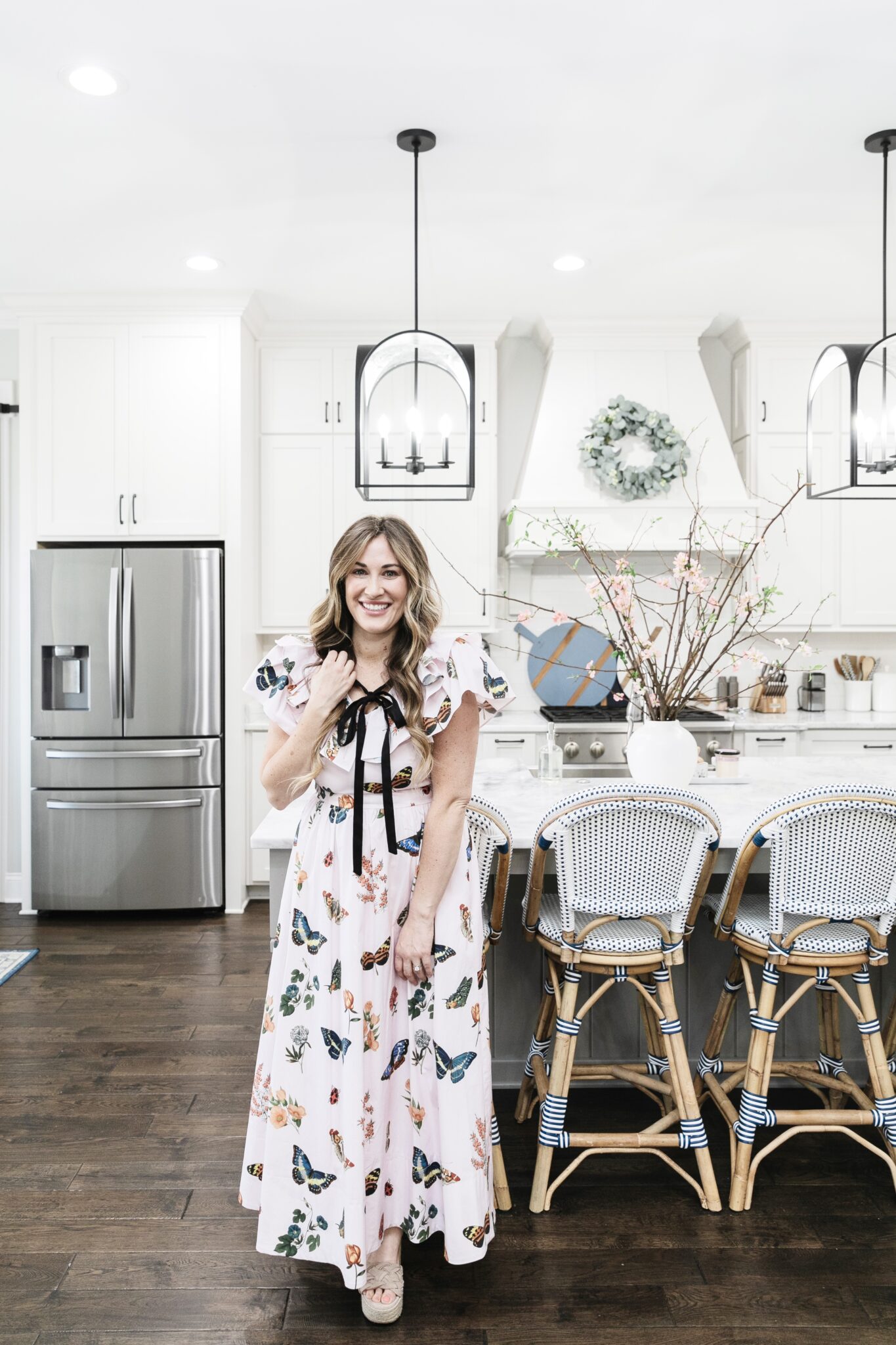 To brighten up the house and make a statement, I added a pretty white ceramic vase and some fresh blooms. I love how easily it can make a space look so fresh and pretty! We also swapped out all our recessed lights for brighter 5,000K ones, and I am sold on them! = )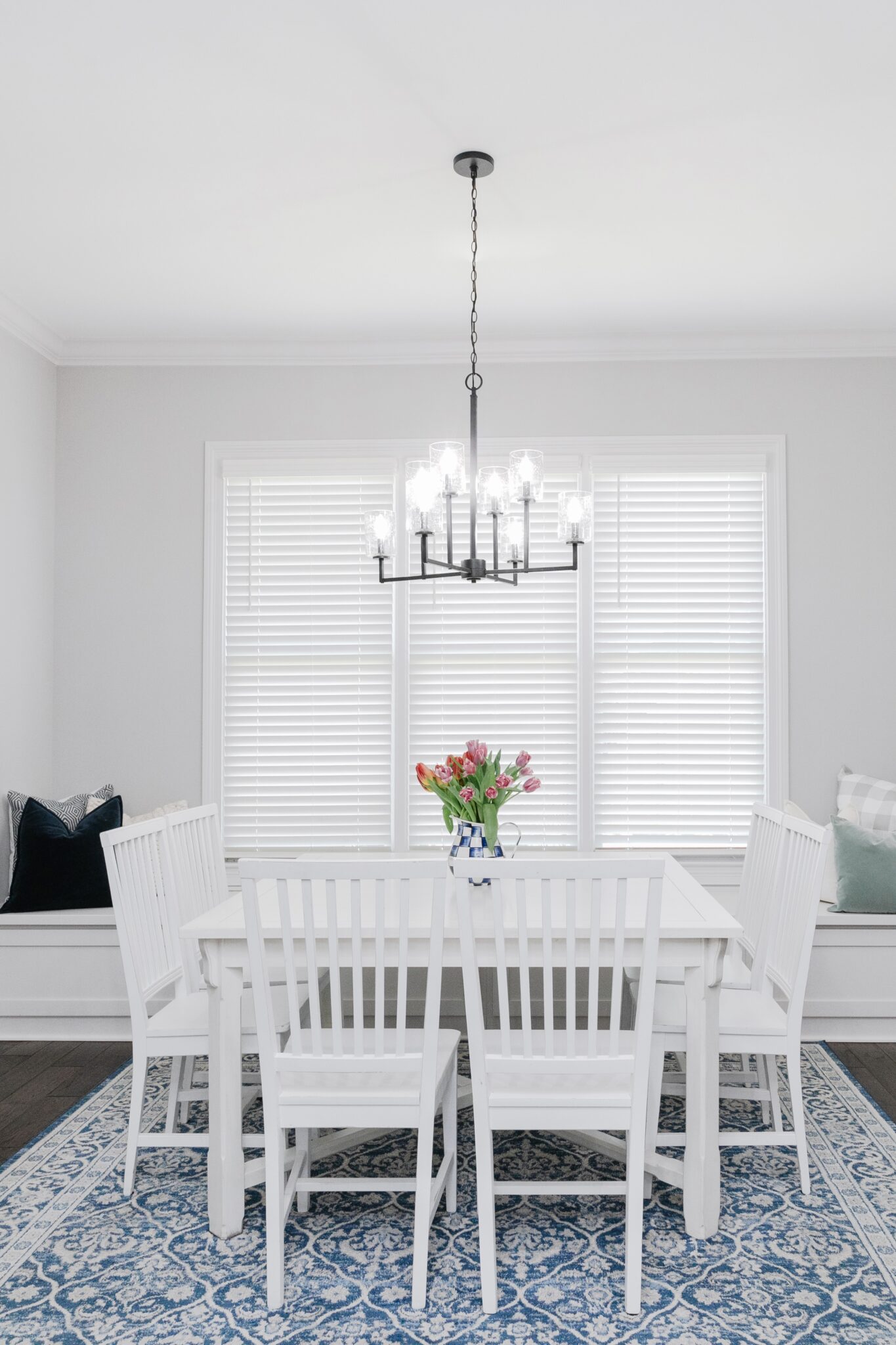 We swapped out our other chandelier and added this pretty 8 light chandelier. It has such an elegant look to it, and it makes all our lighting in the downstairs living space look so cohesive. I also added a few more pillows to the built-ins to make it a little cozier. I still plan to eventually add cushions onto the benches too, but for now I'm so happy with how bright and pretty it looks in this modern farmhouse kitchen space. Have you made any big home decor changes this year?