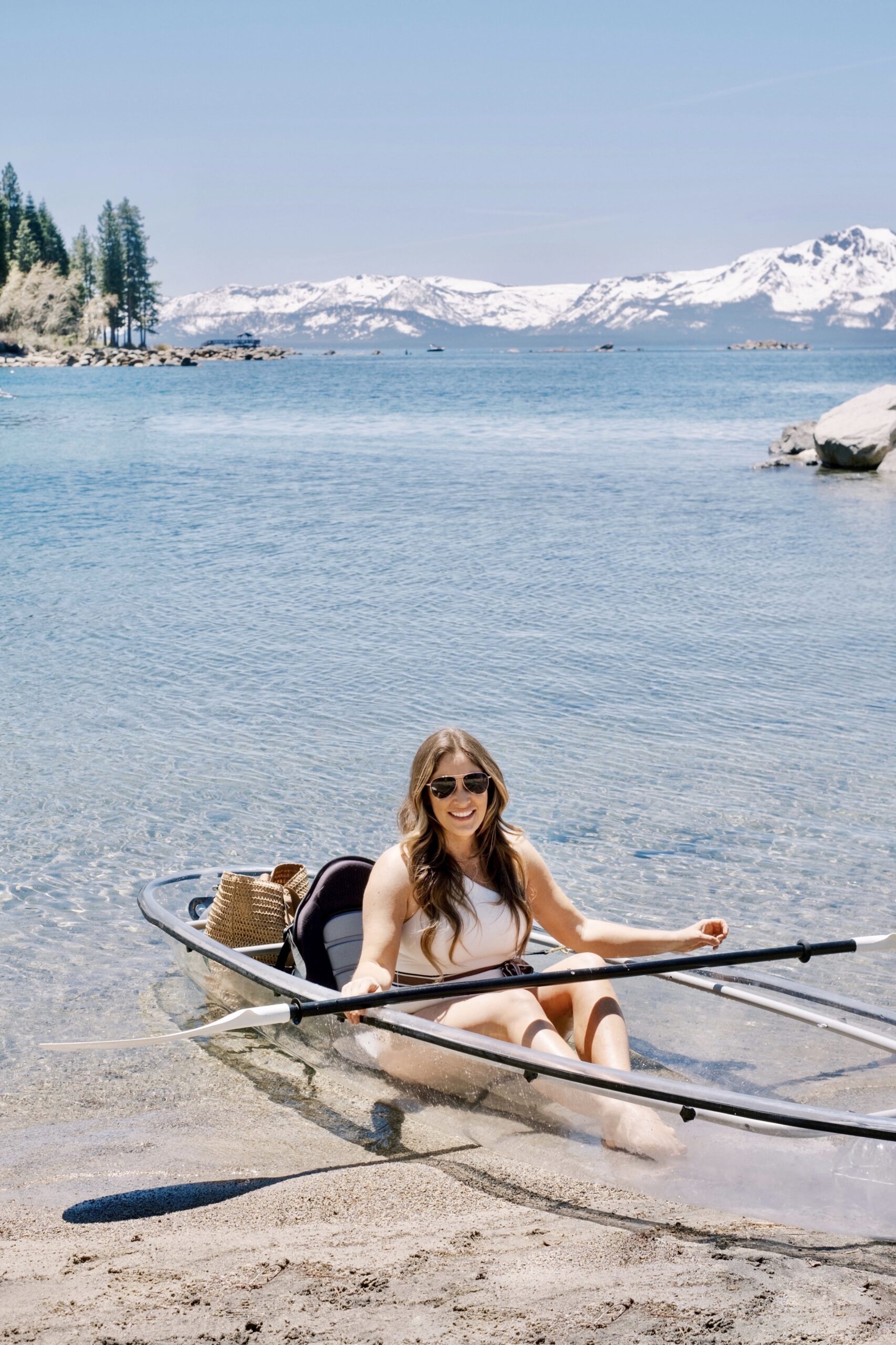 Shop the Post

Mary Kate and I recently just got back from Lake Tahoe, and we had such a great trip! Lake Tahoe has been a favorite of mine for the last several years. It is so unique with its massive lake, crystal clear water, and mountain ranges. It really has something for everyone! There is so much to do outdoors, and I love how diverse even Lake Tahoe is.
There are Lake Tahoe and South Tahoe, and the lake lies in both California and Nevada. Each part of the area varies so much. It is truly a gorgeous spot that is just begging for you to come and explore it! Lake Tahoe can certainly get expensive, but there is so much to do there that you can easily also visit on a budget. You just have to know the right places to visit and the right things to do.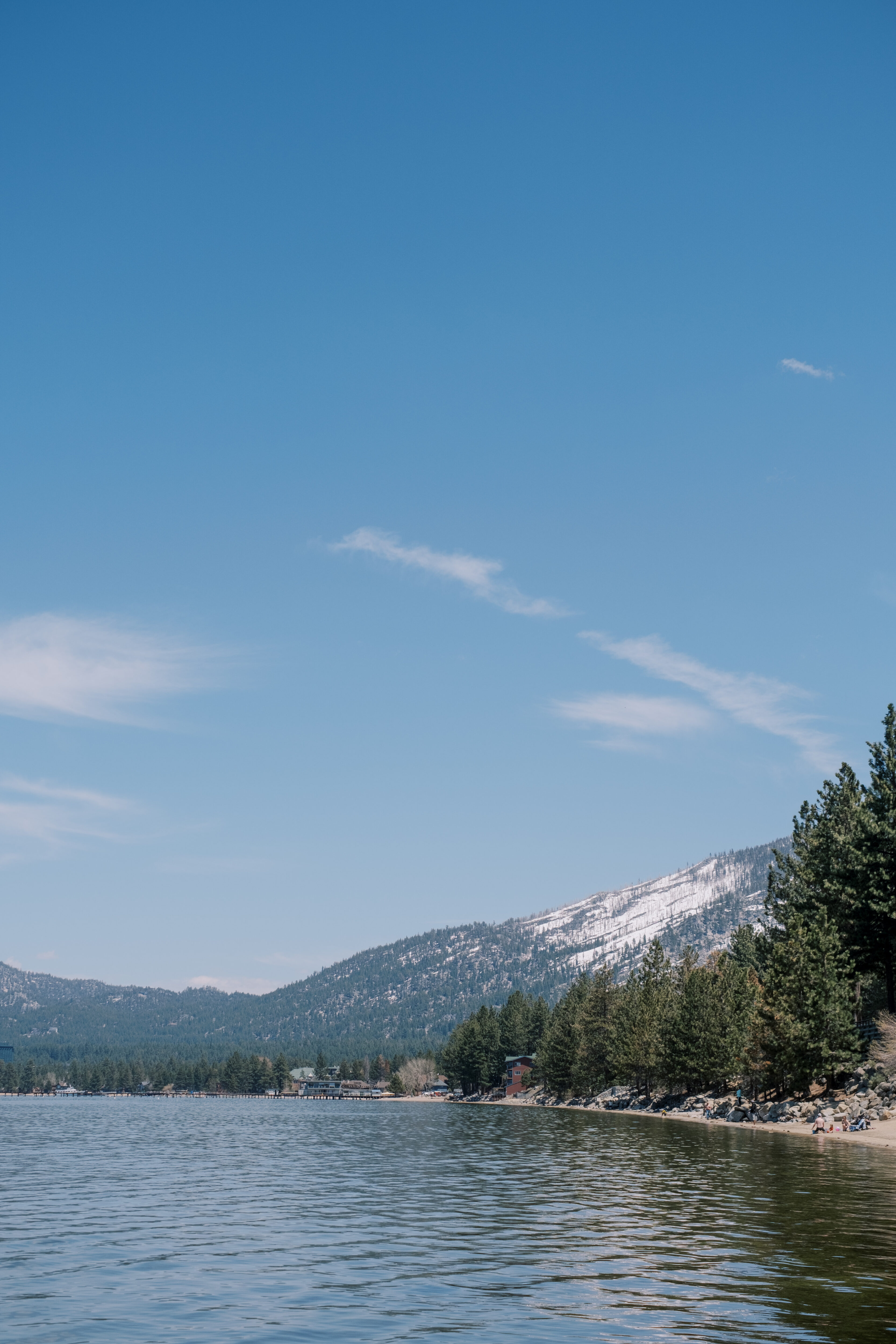 10 Affordable Things to Do in Lake Tahoe
1.) Get to California on a budget – You already know that we love Spirit Airlines for affordable flights, and this was perfect for our recent trip to California! We flew into California from Memphis, Tennessee, and we spent 2 days in Lake Tahoe and 1 day in Sonoma County, California. Spirit was able to get us there quickly, safely, and comfortably all without spending a ton of money!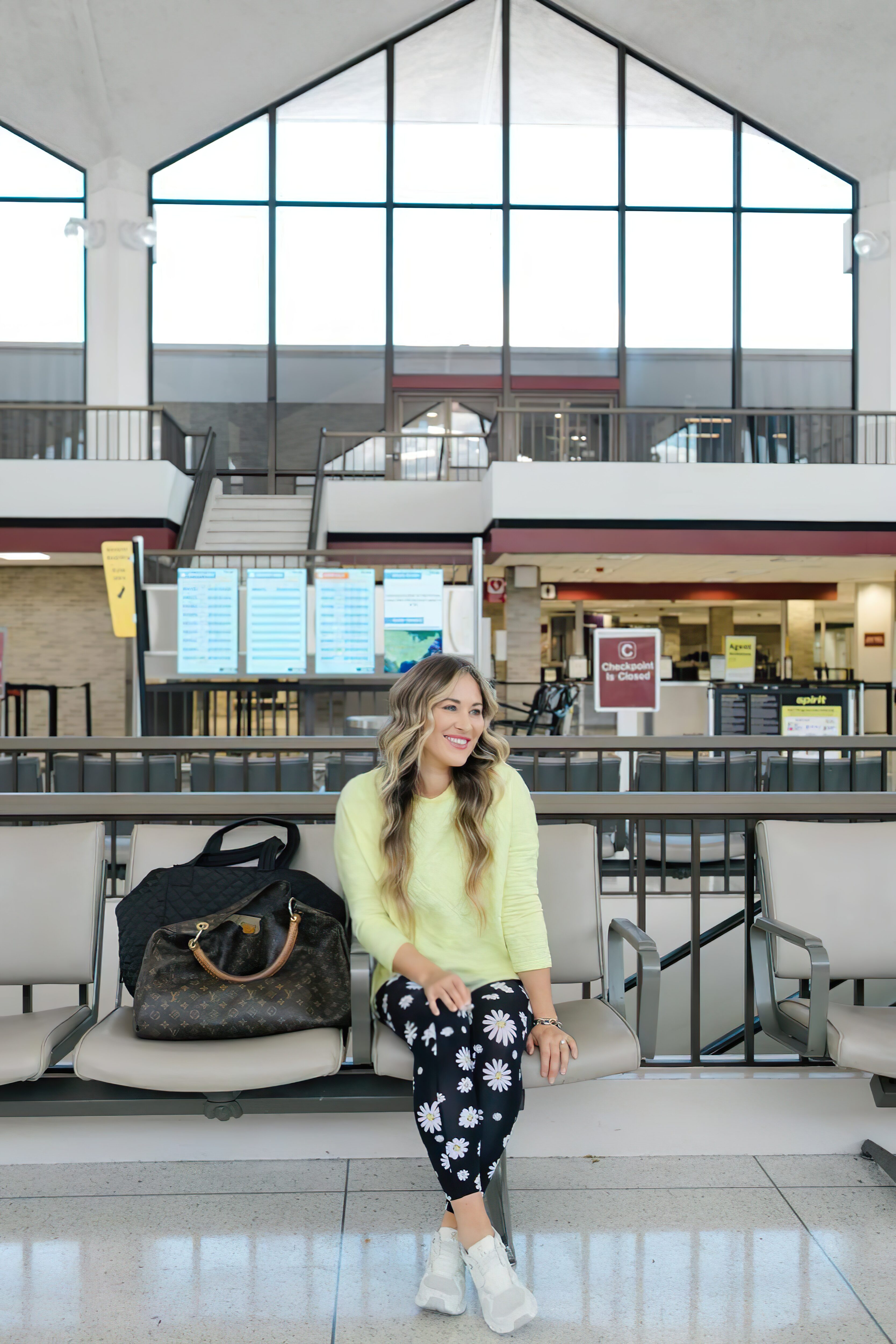 Speaking of traveling to California, did you know that on June 7, Spirit started taking Memphis travelers out west with the only daily, nonstop flight to LAX? Spirit's low fares make it easier to travel to California and explore all it has to offer. Cross several of your favorite California cities off your list by flying direct into Los Angeles. Right now through July 12, 2023, Spirit is offering one-way fares from MEM to LAX for only $89 with a 14-day advanced purchase required and no Friday/Sunday travel days. What a deal! We are already working on our next trip and checking out dates with these great fares and direct options!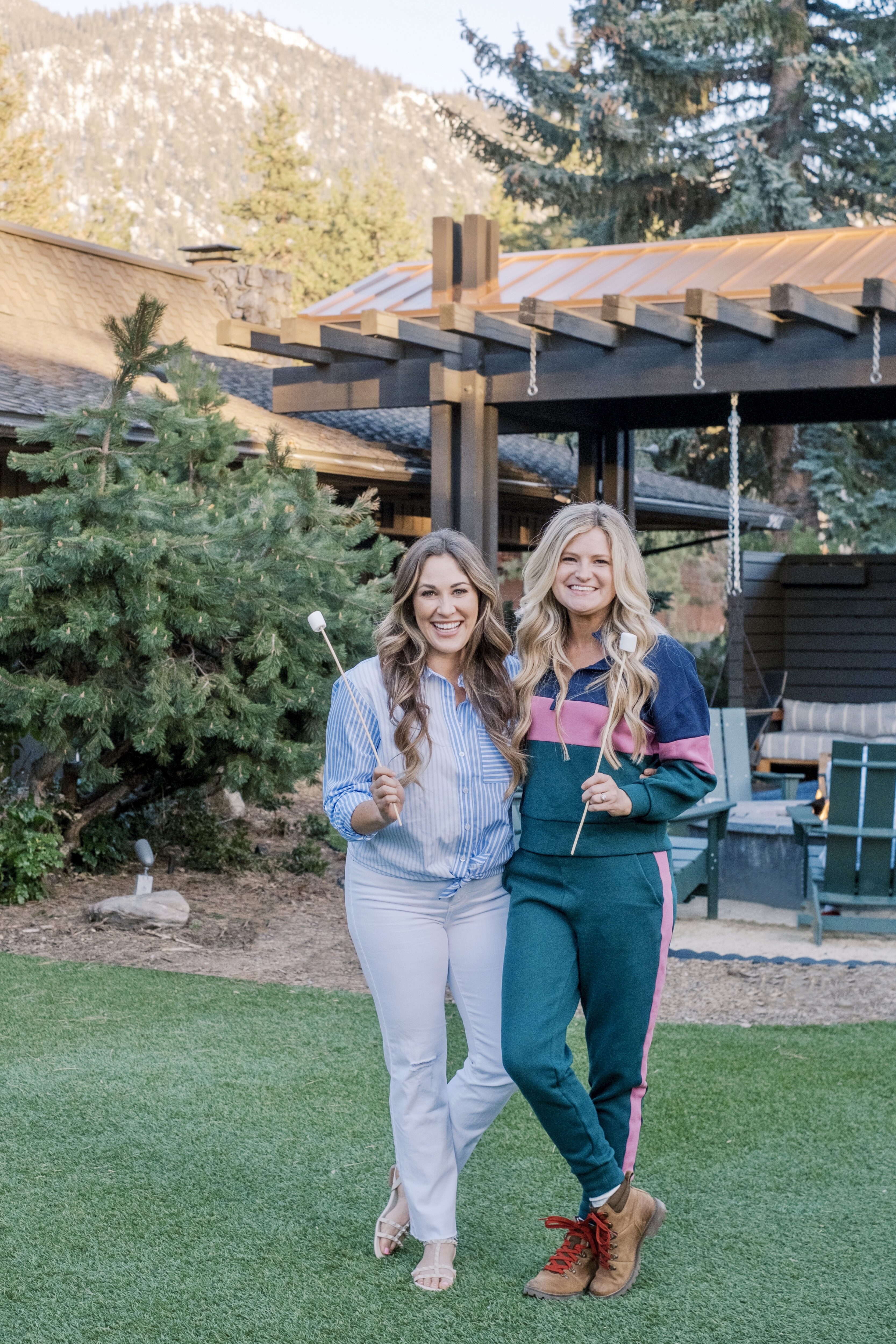 2.) Stay at Station House Inn – This was one of our best choices! When exploring Lake Tahoe, you rarely want to just be sitting in your room, so why spend a fortune on it?? There is just too much to do in this gorgeous area to stay inside! That's why we chose to stay at the Station House Inn in South Lake Tahoe, California this time.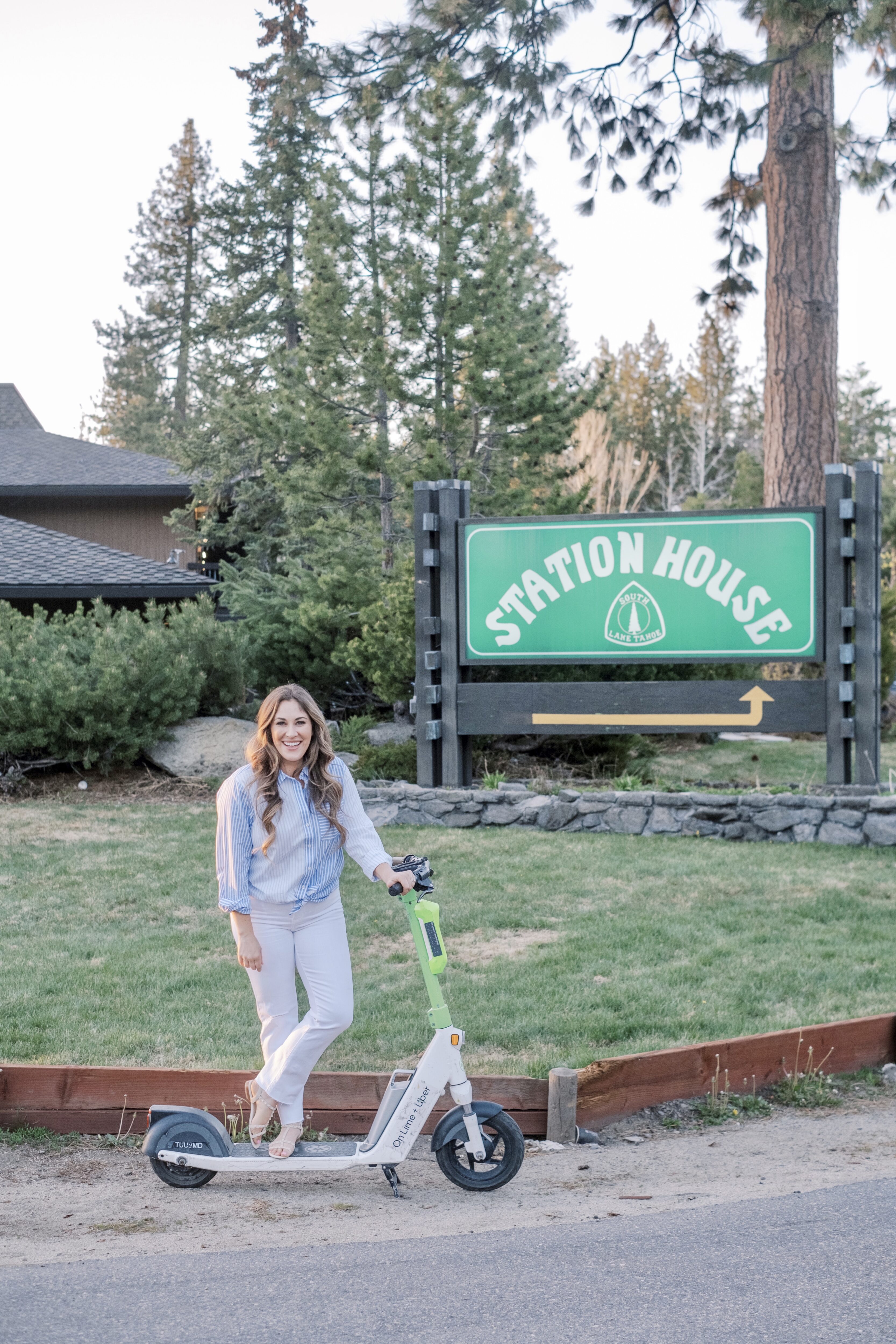 This inn is right across the street from Heavenly. It is in the perfect location, and there is so much to see, to do, and places to eat nearby. They have a restaurant right next door, a cute little lobby with nightly happy hours, coffee, and small breakfast items in the morning. They also have tons of board games in the lobby to keep you busy. And they have a pool, fire pits, swings, and other games right outside the lobby. It is a great place to stay whether on couples, families, or friends trips. The rooms were so cute and roomy, and the staff went above and beyond! We will definitely be staying here again next time!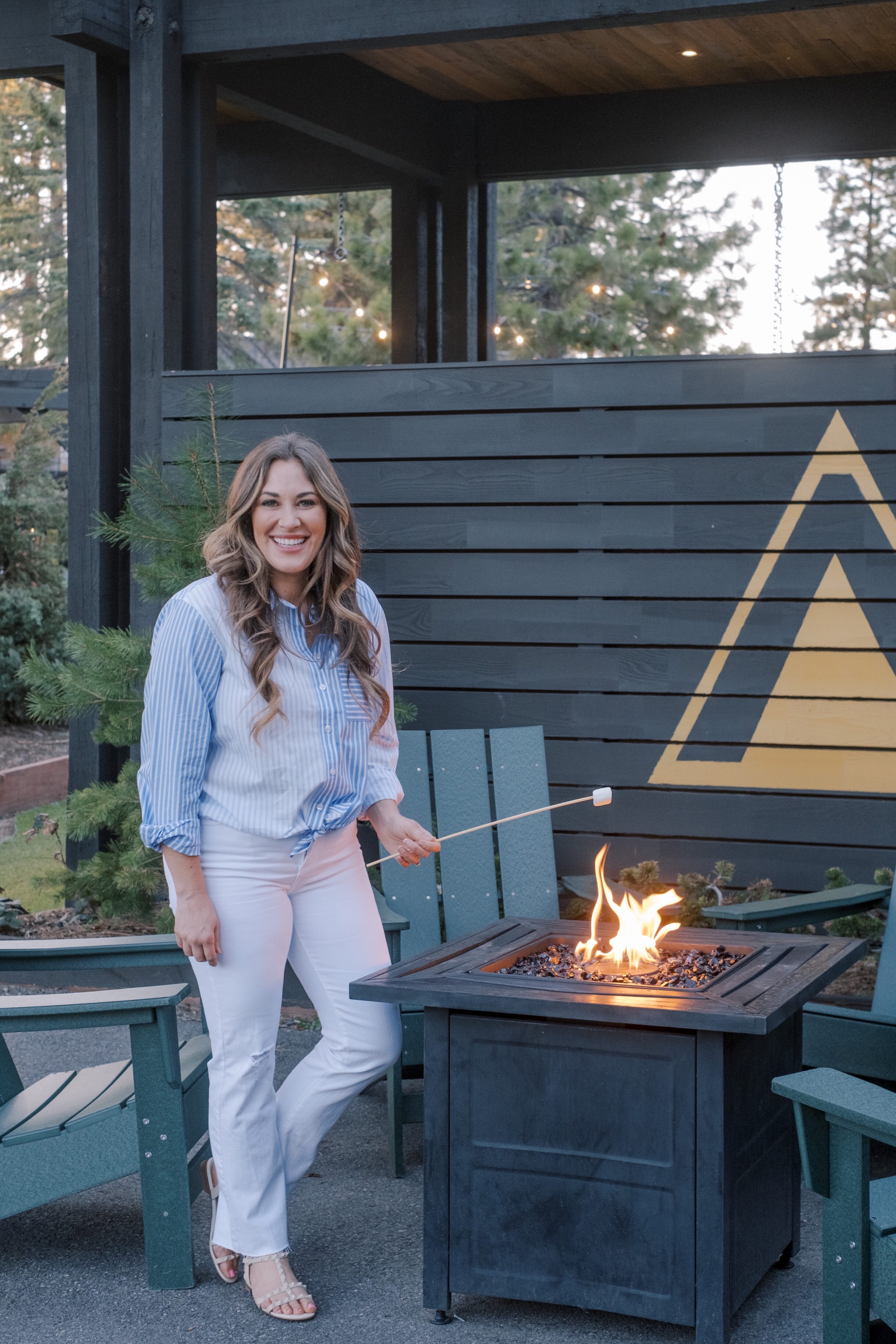 3.) Go kayaking canoeing or rafting – If you have a small kayak or canoe, you can bring your own to Tahoe. You just have to have them inspected before launching them into the water, but it is free. This is your most inexpensive way to kayak, raft or canoe in Tahoe. I have also used Truckee River Rafting and Clearly Tahoe before, and they are both so much fun! Depending on whether you're staying in North Lake Tahoe or South Lake Tahoe, you will want to choose based on your drive. We went clear kayaking for the first time this past trip, and it was a blast! The kayaks are nice and wide, crystal clear, and the water is as clear as it has ever been! The kayaking was very peaceful, relaxing, and just beautiful!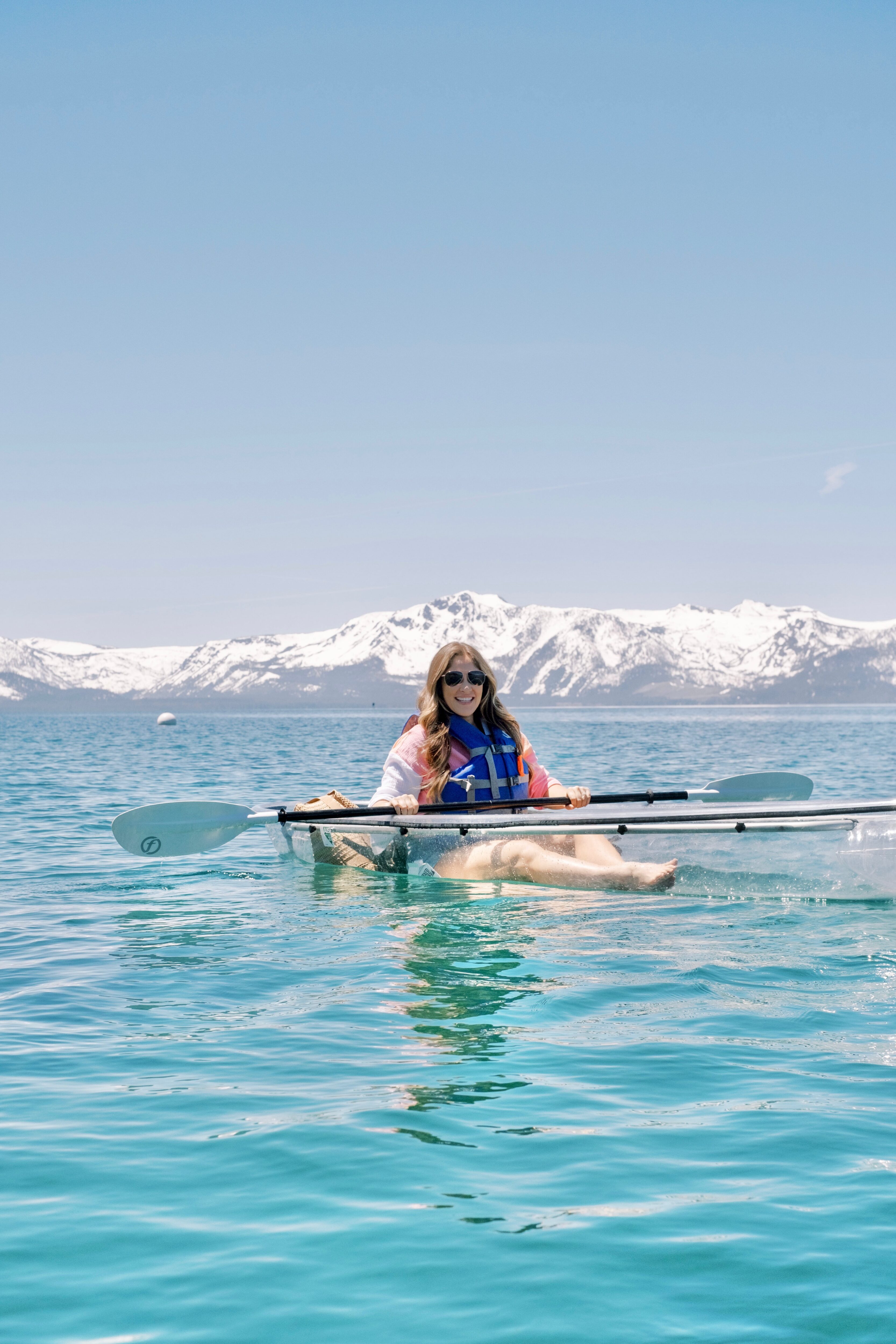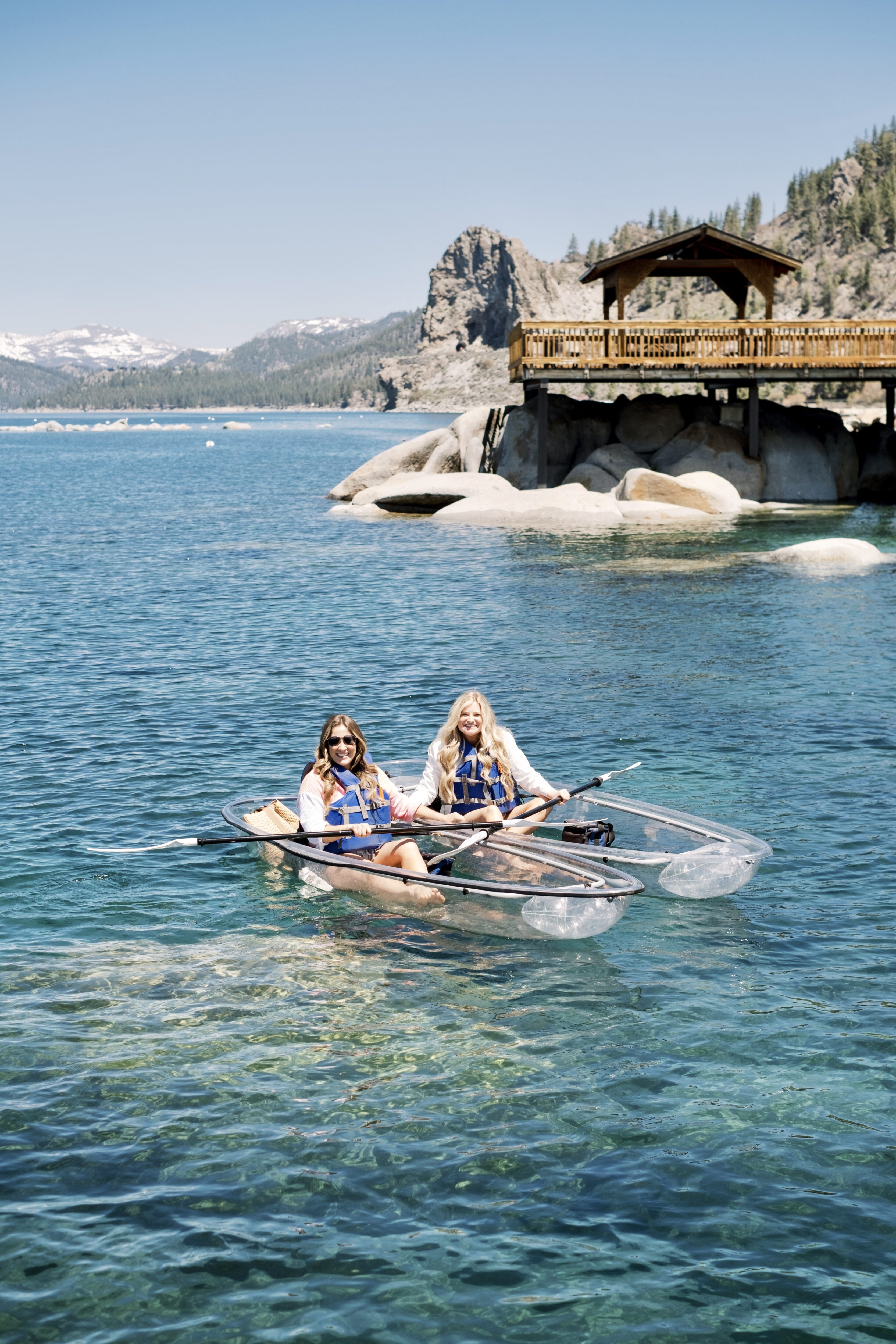 4.) Go hiking – The best free thing to do in Lake Tahoe in my opinion! Some of our favorite hikes are Eagle Lake Trail, Monkey Rock, and Picnic Rock Viewpoint, but there is no shortage of hikes in Tahoe. Just make sure to wear proper shoes and take plenty of water. It might feel cooler here, but the elevation can make it tough if you're not used to it. Stay hydrated!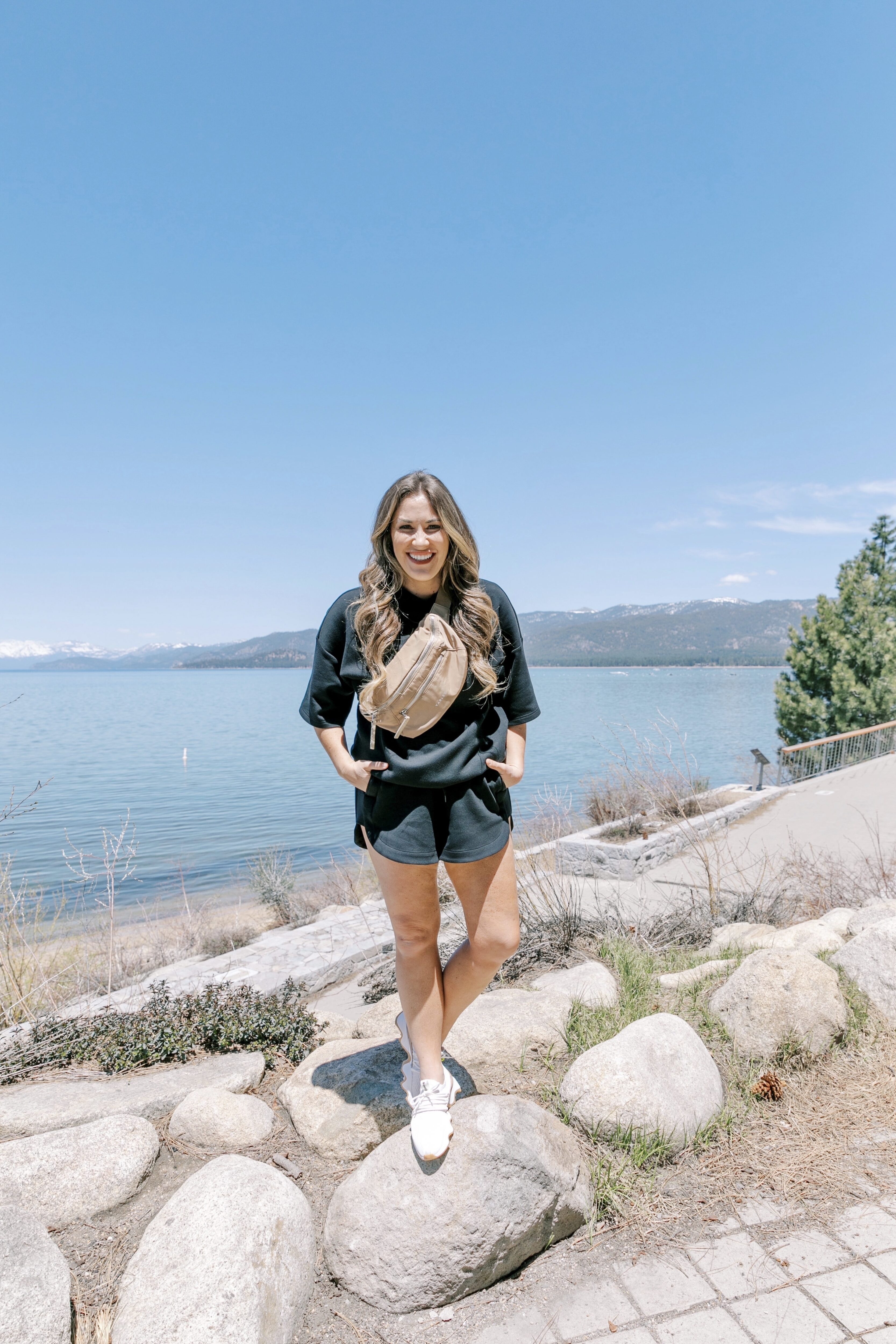 5.) Go cycling – If you don't bring your own bike, there are several different bike rental companies in the Tahoe area, and there are so many great places to ride bikes. There are tons of bike trails in both North Lake Tahoe and South Lake Tahoe and if you're staying in North Lake Tahoe, there are several places all over town nearby where you can ride your bike.
6.) Drive the Tahoe loop – This is always a favorite of ours! All you need is a tank full of gas. You can even pack your own drinks and snacks for picnics along the way. It is 72 miles and about 3 hours with no stops. With stops, I would plan for an entire day to stop and take in all the sites, eat, shop, and explore. It is so cool driving the loop and seeing how different and unique each part of Tahoe is as your cross back and forth between California and Nevada.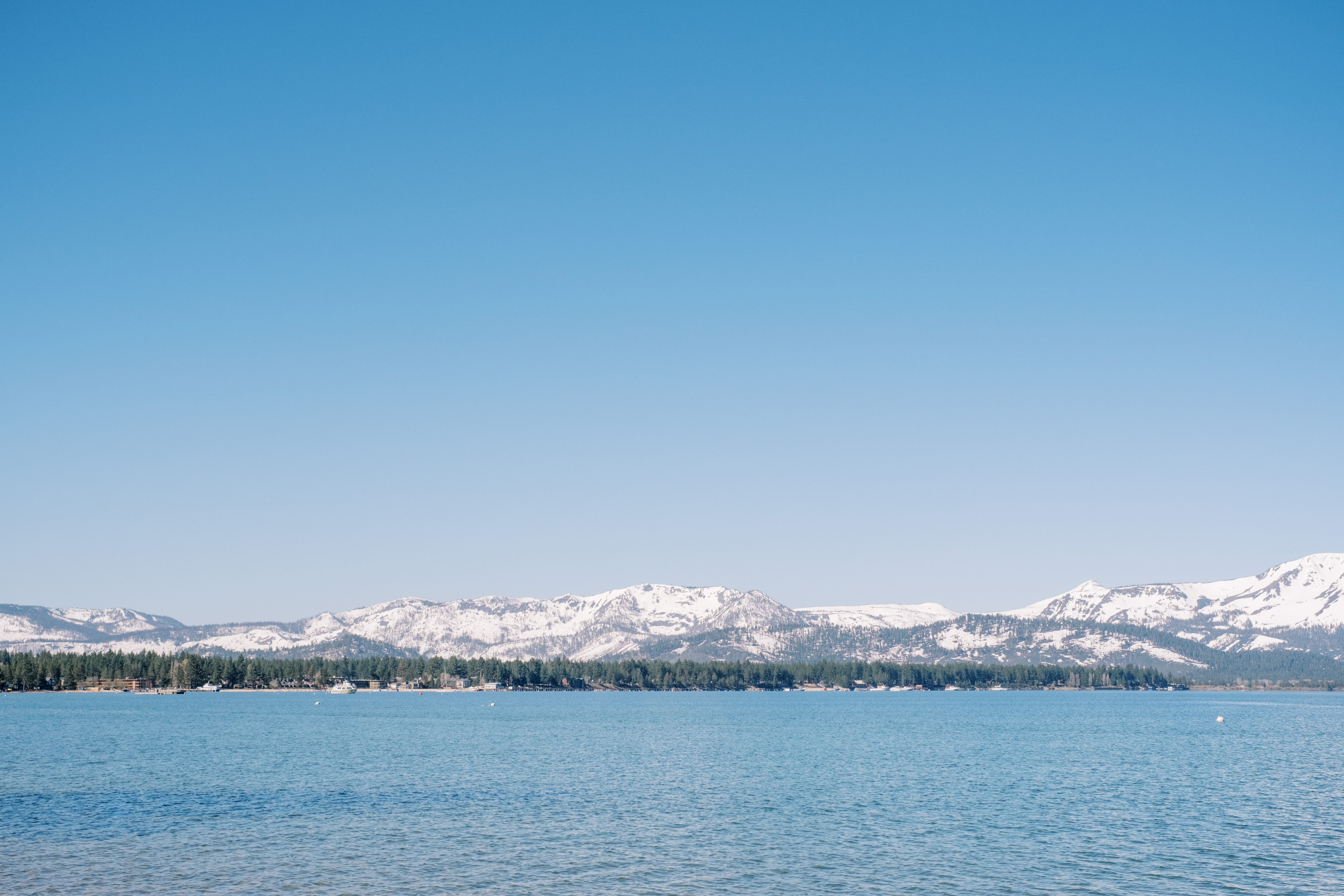 7.) Visit Emerald Bay – If you park in their parking, it is $10 per vehicle for the day or $3 per hour. There are also several nearby spots you can park for free. Emerald Bay is in South Lake Tahoe, and it is a state park. There are tons of gorgeous rocks you can hike on and down to the beach, and you can even take a boat ride out to Fannette Island, the island you can see from Emerald Bay. Emerald Bay has one of the prettiest views in Lek Tahoe in my opinion!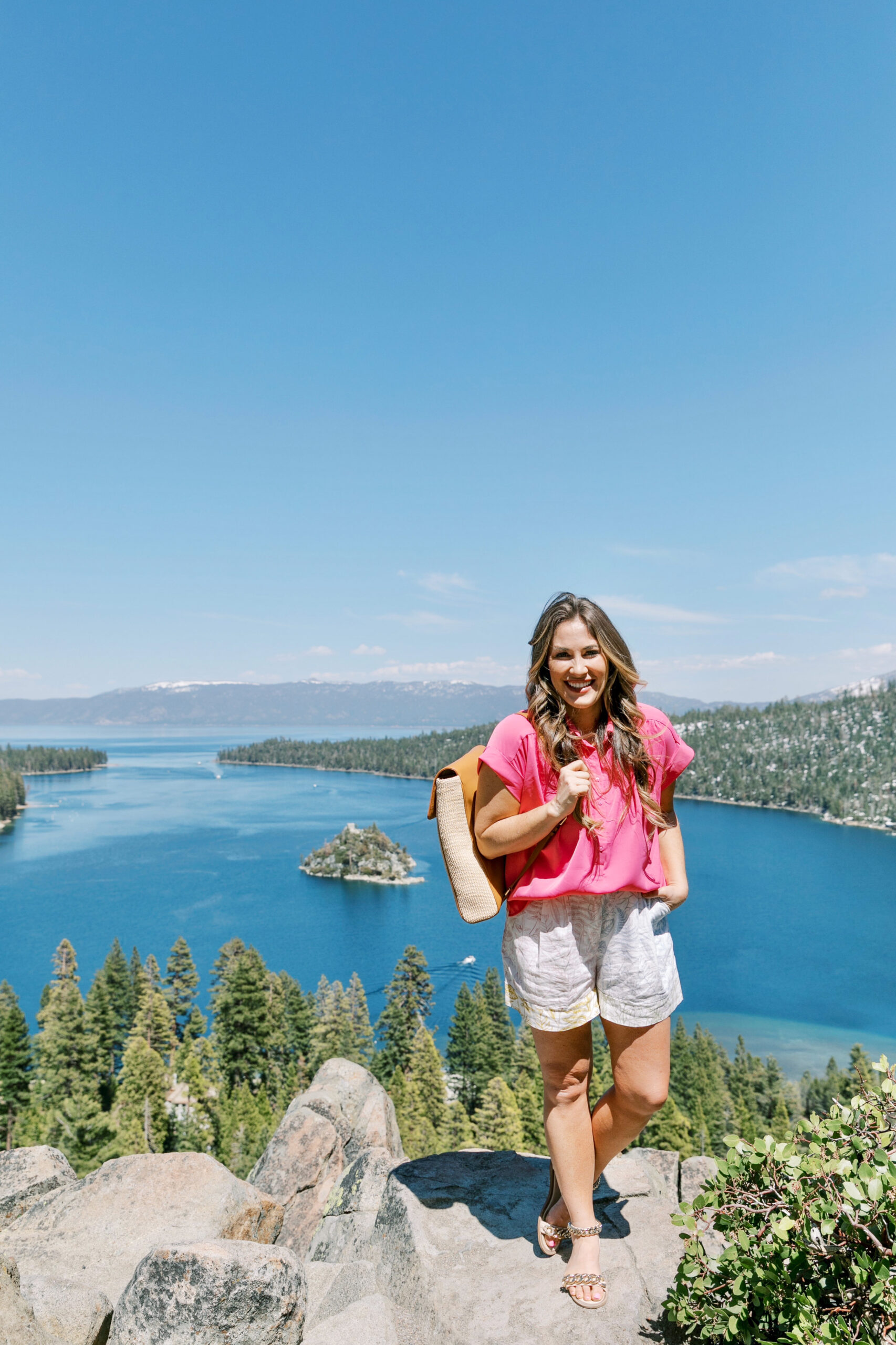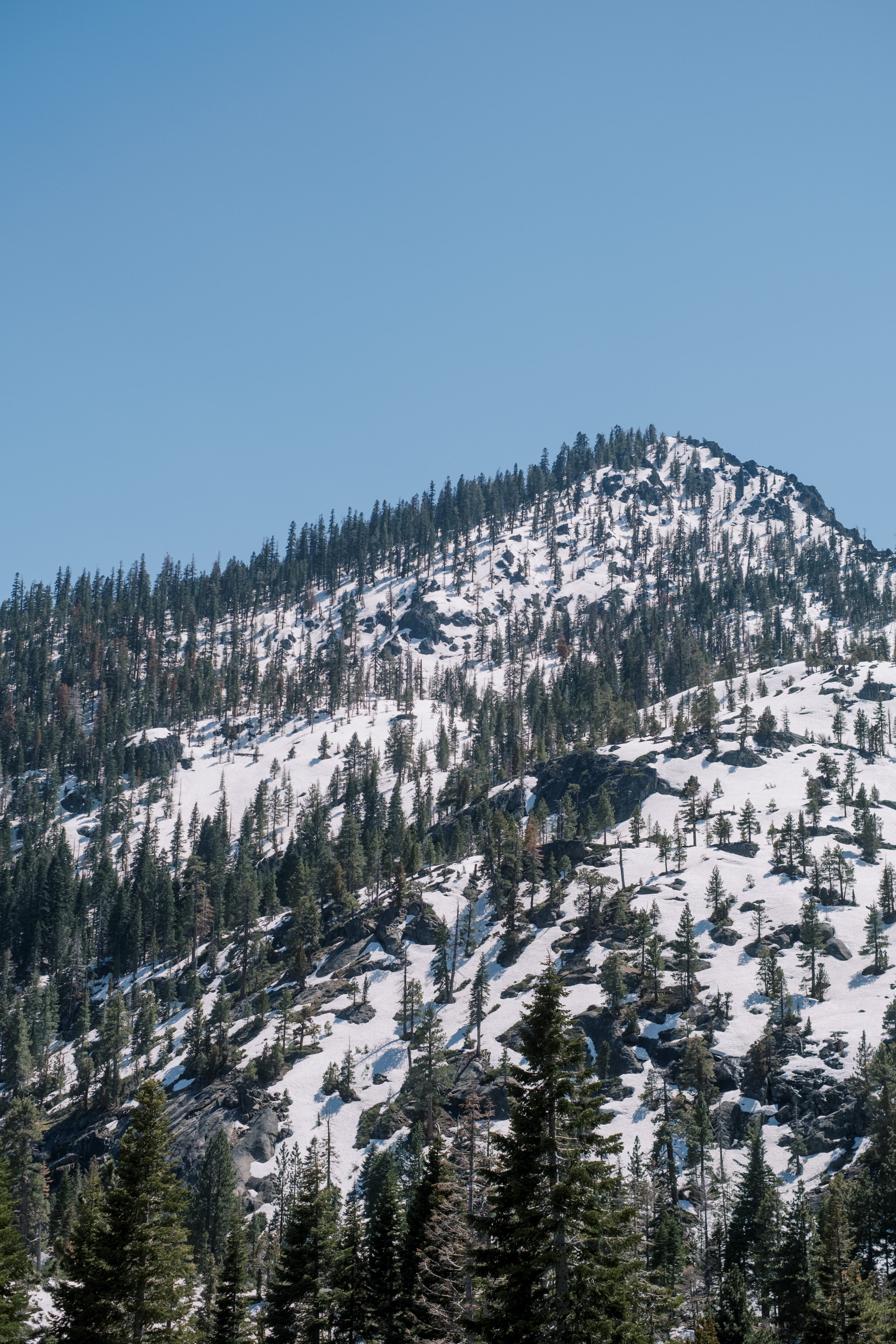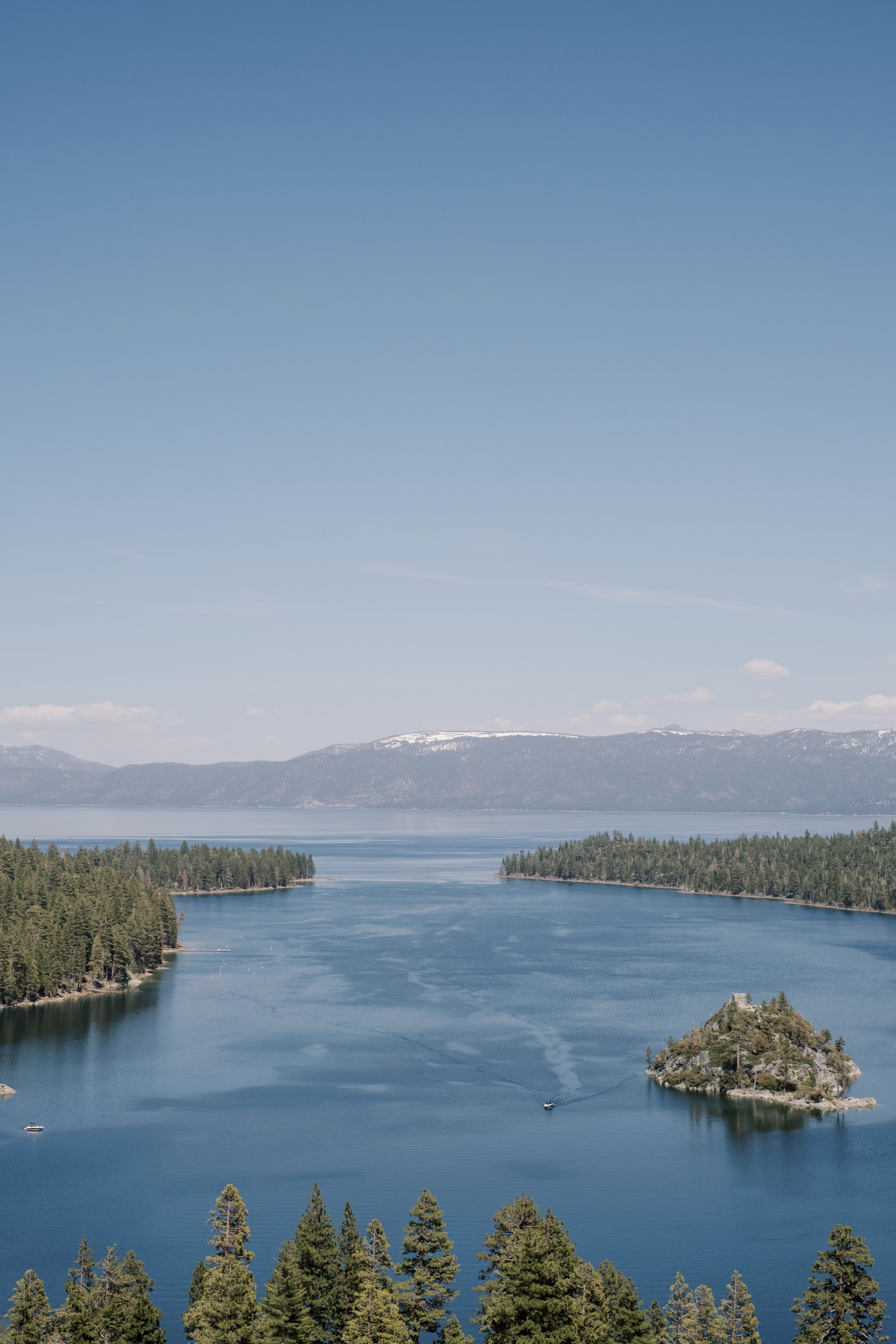 8.) Take a gondola ride at Heavenly Ski Resort – This is the priciest of the activities in my opinion, but it is so worth it and a must-do! And if you've been cycling and swimming and hiking, you've been saving money on all your other outdoor activities and can budget to add this one to your list! Opening on June 16, there is so much to do at Heavenly. You can take a gondola ride there, and they have so much more like summer tubing, zip lining, rock climbing walls, and more! Check their website to see which activities will be open during your stay. They are located right in the middle of South Lake Tahoe.
9.) Spend an afternoon at the beach – Lake Tahoe is made up of an alpine lake and mountains. Lake Tahoe is 22 miles long and 12 miles wide, and there is no shortage of beaches on this gorgeous unique lake. We have been to beaches in both North Lake Tahoe and South Lake Tahoe. Some of my favorites are Kiva Beach, Kings Beach, and Keys Beach, but you will want to decide based on which part of town you're in and what you are looking for. The water will be pretty cold most of the time, but the beaches are still gorgeous to play on and around.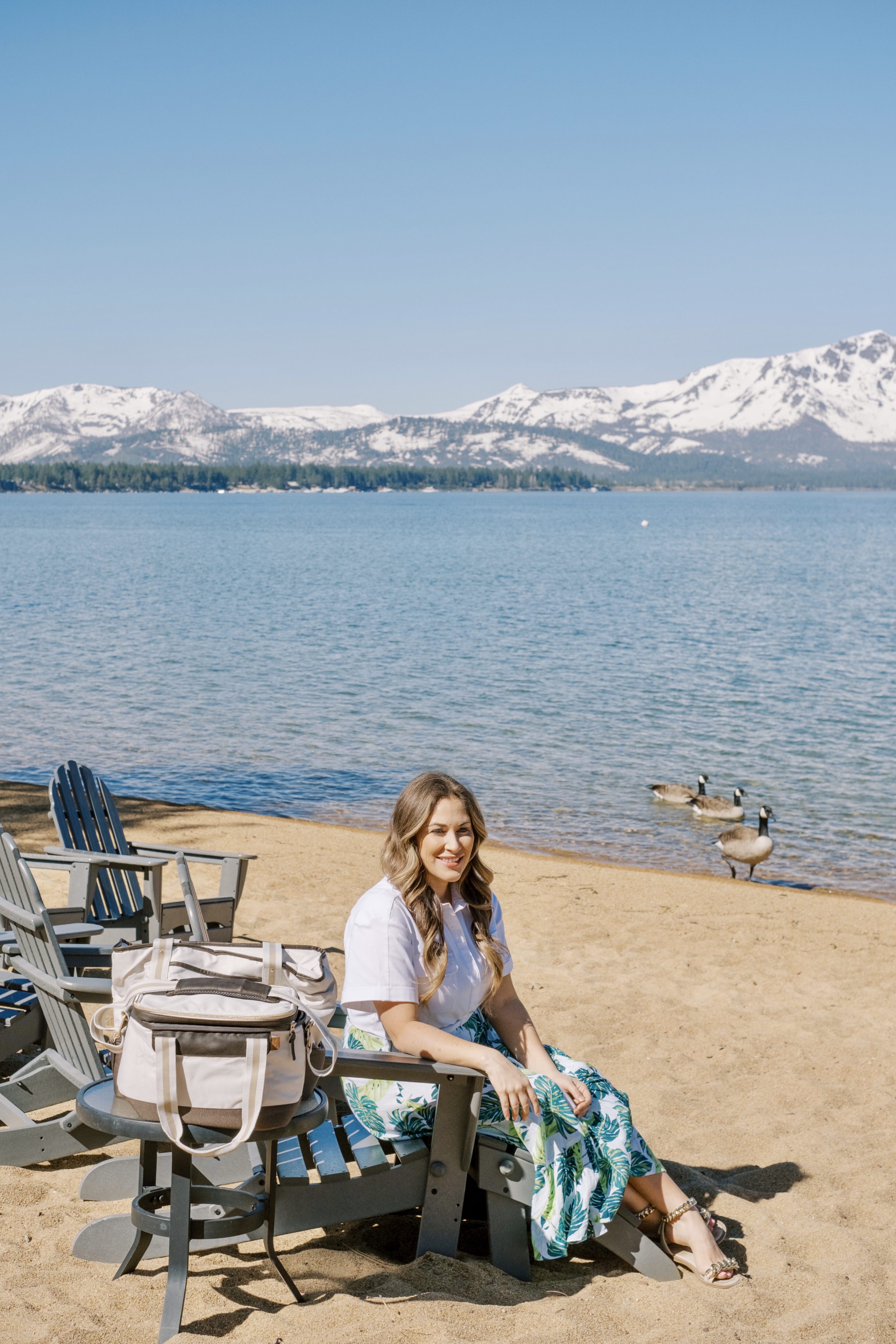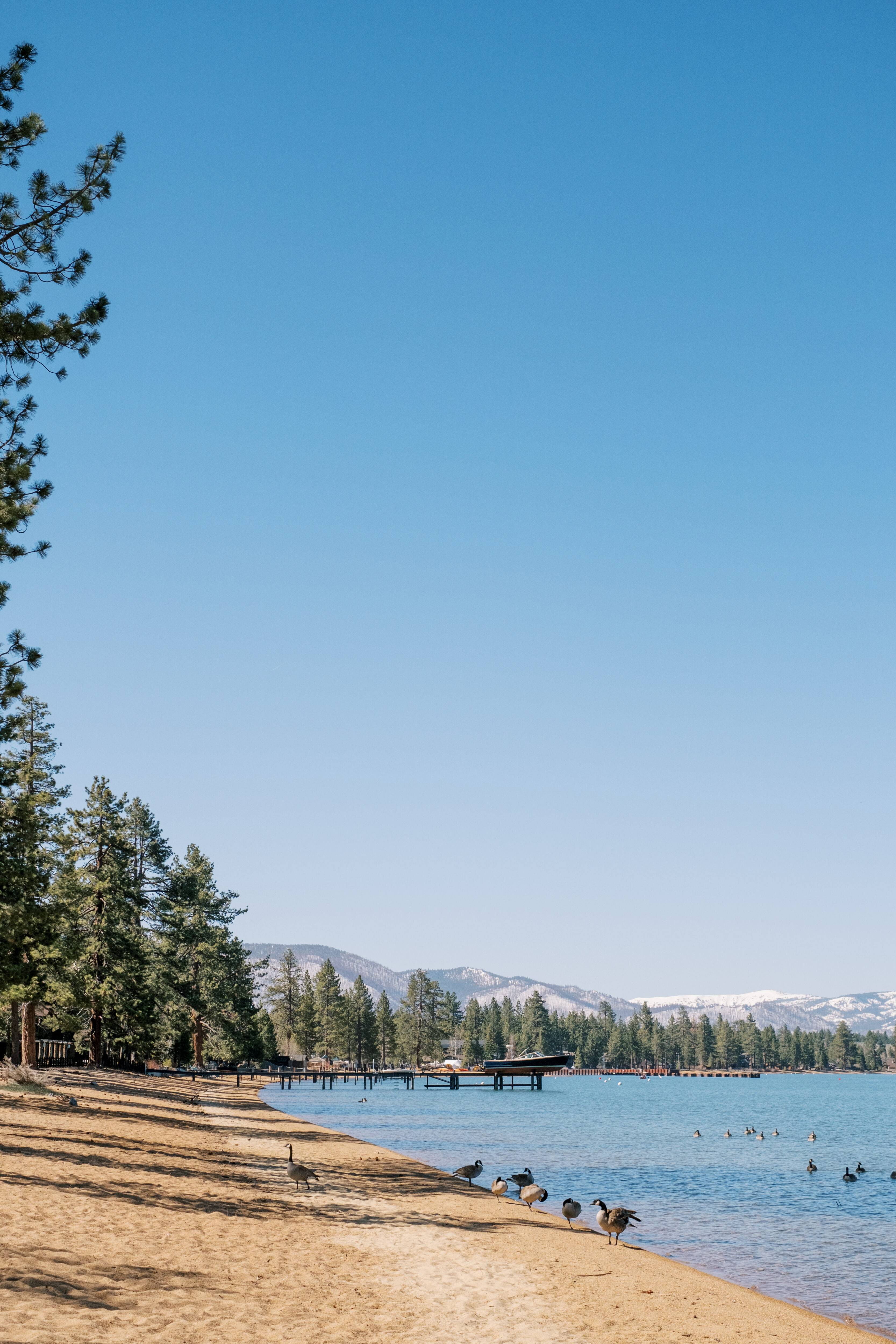 10.) Tour Vikingsholm – This is a hidden gem right here in South Lake Tahoe. Vinkingsholm is a gorgeous castle that boasts Scandinavian architecture right in Emerald Bay. It is a stunning, must-see sight. Parking is inlaced where you parked for Emerald Bay, but it is $15 to tour the castle.
Have you visited Lake Tahoe? What are your favorite things to do there in the summer?