Looking for the perfect festive dresses for this holiday season? Look no further!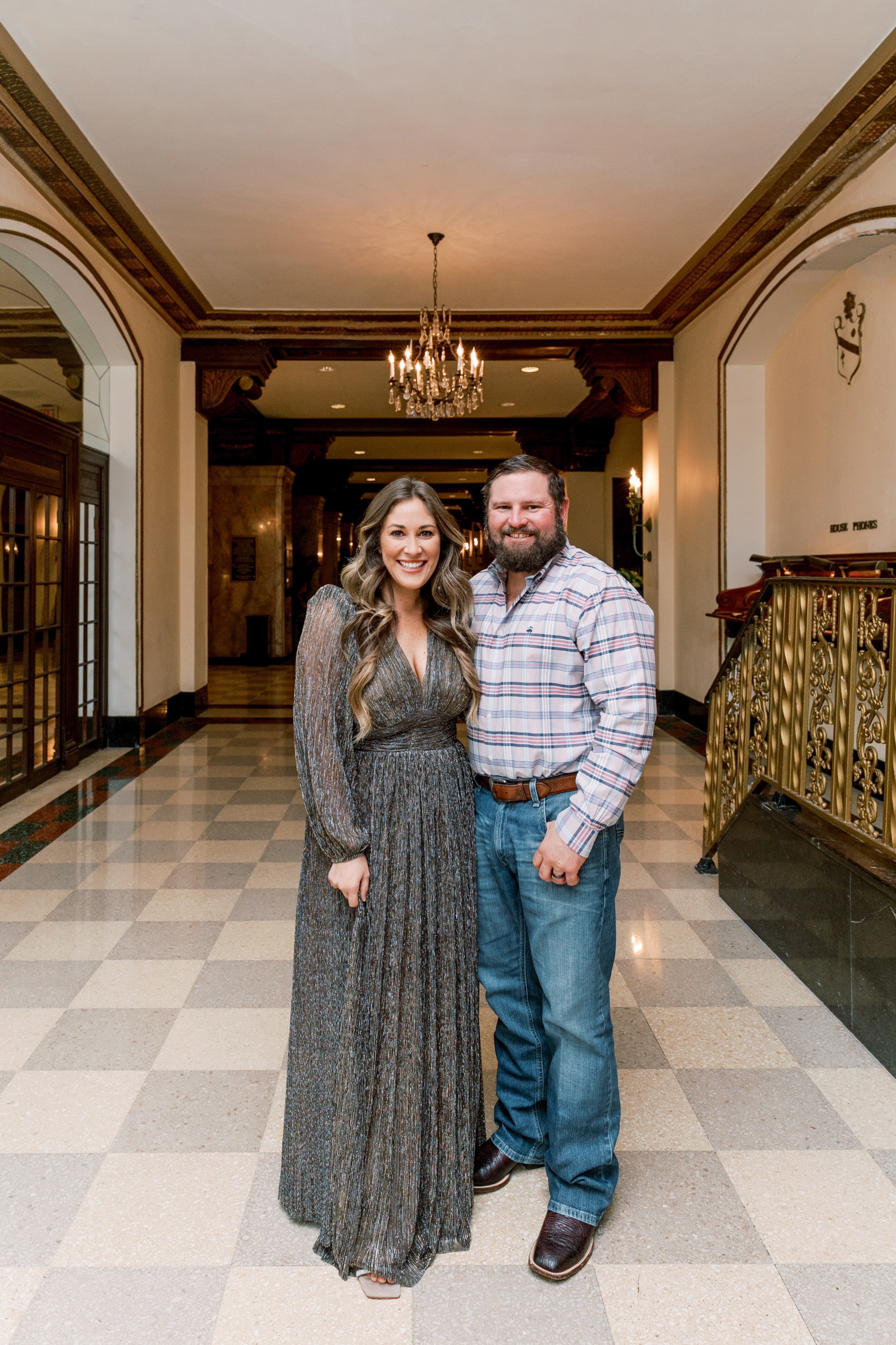 Shop Festive Dresses

The moment I saw this dress, I knew it was the perfect holiday dress. It is a statement dress for sure! It is a stunning gold and silver metallic dress that is a maxi floor sweeping length with a v-neck and empire waist. I love the lightweight sheer billowy sleeves that have just enough pouf at the shoulders. For all your holiday events coming up, this dress would be a head turner!
Y'all know Dillard's is always my go-to for nice dresses, and especially holiday dresses! And their holiday collection of dresses this year is hands down my favorite I've ever seen. I am loving all the trends, prints and styles! There are so many great ones to choose from that are elegant, modern, glam and everything in between. We have several holiday events coming up, and I cannot wait to start wearing my favorite holiday dresses.
I am rounding up my favorite 10 festive dresses from Dillard's above. I have a couple on the list already, and I have several more on my wish list. Do you have any fun holiday events coming up ? Do you love to get all dressed up for festive holiday events and parties this time of year too?