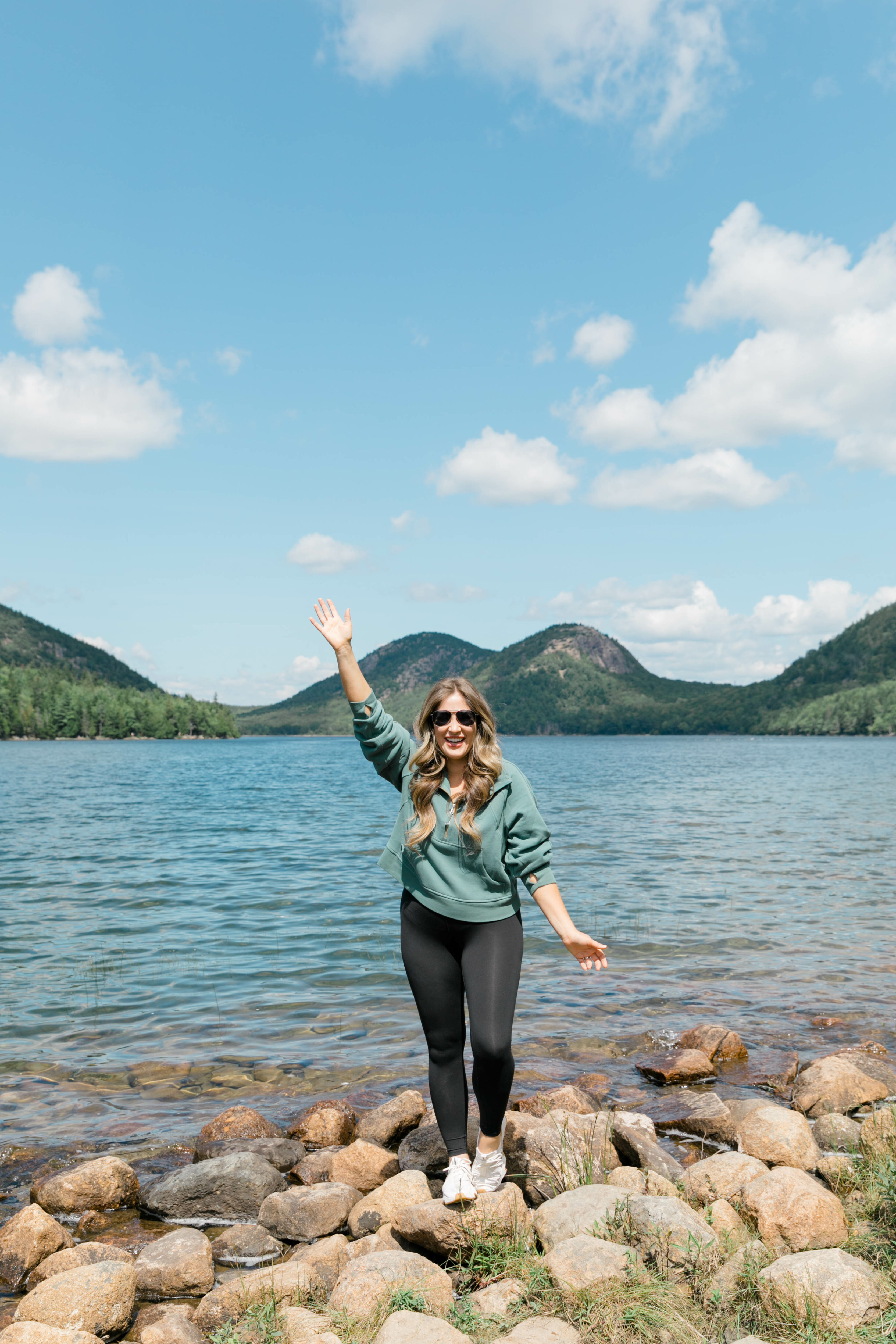 Shop the Post

When it comes to fall, it is my favorite time to get outdoors and get active! It's the best time to enjoy the fall foliage while also getting in a great workout. Now is the time to try something different, so skip all those boring workouts! Here's my best tips for staying active in the fall!
Matt and I just recently got back from the mountains and loved hiking several days. We also got in a little bit of hiking in at Acadia National Park last month too.Keep reading for some of my best fall fitness tips and outdoor workout ideas. And don't forget to join in for our October Health Challenge that you will read more about below!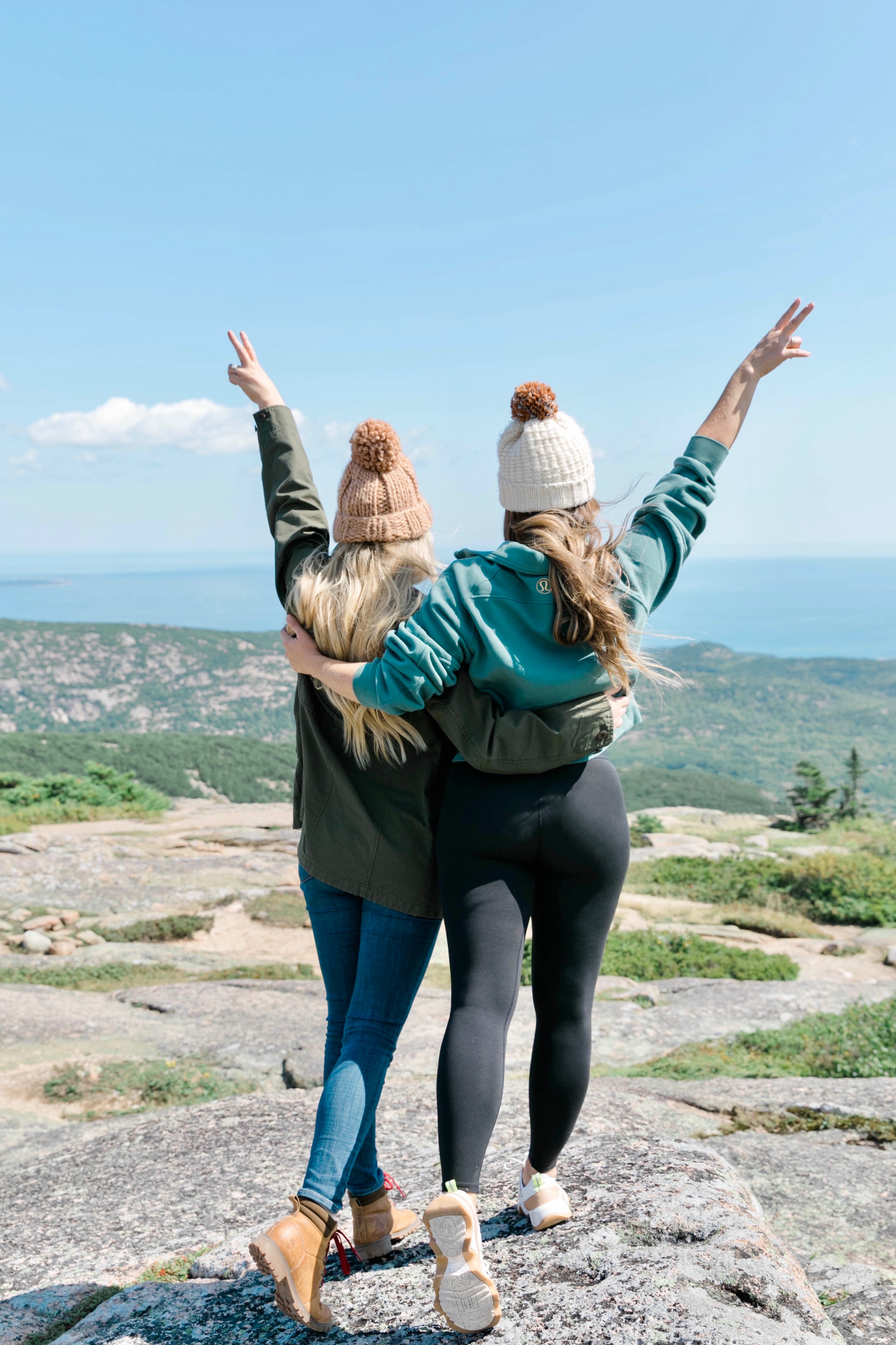 Tips for Staying Active in the Fall
1.) Set out your workout clothes the night before. This is essential! It's amazing how that 1 little thing can help you get into the mindset of working out, going for a run, or whatever activity you do to get moving each day.
2.) Plan the rest of your day after your workout in the morning. Set that workout time just like you do a doctor's appointment. You have to do it! That mindset will really help you to make it a must-do action item.
3.) Get an accountability partner. This is a big one for me! Without that other friend who you can't cancel on, it is too easy to just skip working out, eating healthy, cooking at home, or tracking macros.
4.) Plan your meals in advance and track your macros. Uh-huh, it's important! If you were trying to budget and save money, you would track your finances, right?? The same goes for your food. It can quickly get away from you if you don't keep track of it, just like finances!
5.) Set realistic but specific goals. We can't identify what we want to change or what we want to do if we don't exactly even know what that is. You need a specific goal, not just one that says I want to be healthier. What is healthy to you? Be specific. For example, I want to drink 8 glasses of water a day. I want to be active for 30 minutes 5 days a week, or I want to get 8+ hours of sleep a night. Maybe I want to cut out added sugar. I want to cook 6 out of 7 days at home. Whatever your goals are, define them.
6.) Keep a schedule. Adding your workout, food prepping, macro counting, whatever it is, to your day helps you to make a schedule. This helps you to know what to expect each day. And you definitely want to add healthy habits to your daily schedule!
7.) Build healthy habits. Doing something so often that it becomes a habit is what you want, especially when it comes to healthy choices you make and things you do. That means that you won't even give it another thought when it comes to being active, meal prepping, etc. Build those healthy habits!
8.) Get outside in the outdoors. As I said, the fall is the perfect time! It isn't too cold or wet yet, but the weather feels amazing! It has so many amazing benefits for your mood and your health. Just remember to use that sunscreen. = )
9.) Try a new workout! The best way to not get bored is to mix it up! Go for a hike, a run, an outdoor yoga class, kayaking, cycling or even apple picking or raking leaves.
10.) Grab a new spring fall outfit! What better way to get excited about working out than to get a new outfit for fall and winter, right?! I just recently got this pretty pullover with a gift card that my friend Mary Kate got me for my birthday. I love it and have worn it so much already! And I paired it with some of my favorite Varley leggings and Sorel sneakers.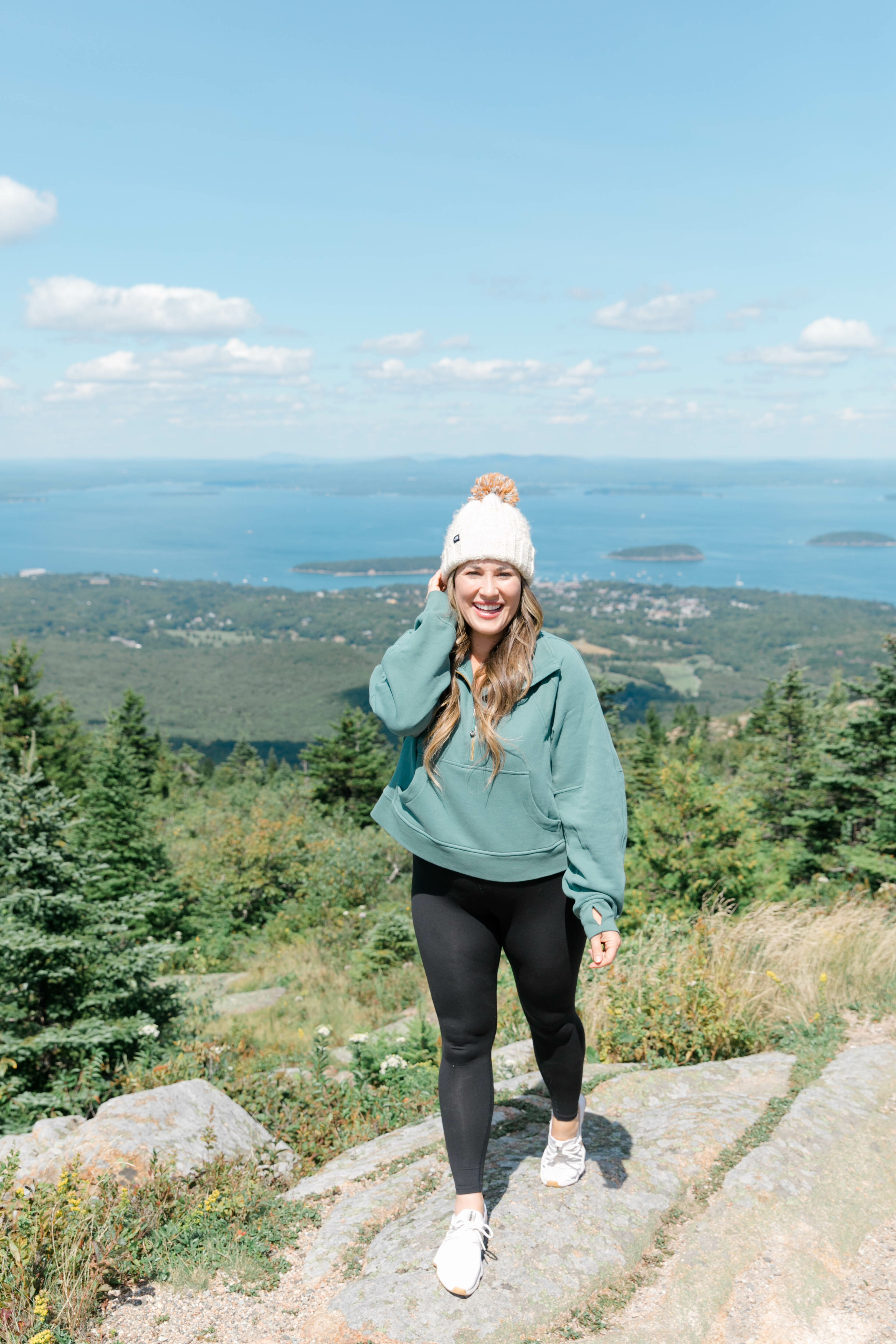 I am teaming up with Heather at My Life Well Loved again this year to for her October Health Challenge. For October, we are challenging you to drink half of your body weight in fl oz of water and complete one mile (running, hiking, walking, biking, swimming, etc.) each day. And make sure you check out the Busy Mom's Holiday Planner. Use code LAURA to save $5 off your order!
What are your favorite ways for staying active in the fall or your favorite workouts for this season? Are you a fan of hiking?