I know, I know, I'm wearing the exact same
chambray shirt
I wore last Friday.  I have honestly been living in it lately since it's so versatile.  I was really late to the game in finally buying chambray, so I guess I'm making up for lost time now.  It goes with everything and can literally be worn-year round.  I wore it with neon yellow cropped skinny pants last week, but decided to mix it up this weekend by wearing it with my new
Chicnova skater skirt
.  I love this skirt, but it was a tad shorter than I had imagined.  Luckily, I have short legs and will probalby wear it with flats next time.  Keep reading below to see the winners from last week's giveaways and to see how to enter to win a $30 gift card from
Chicnova
.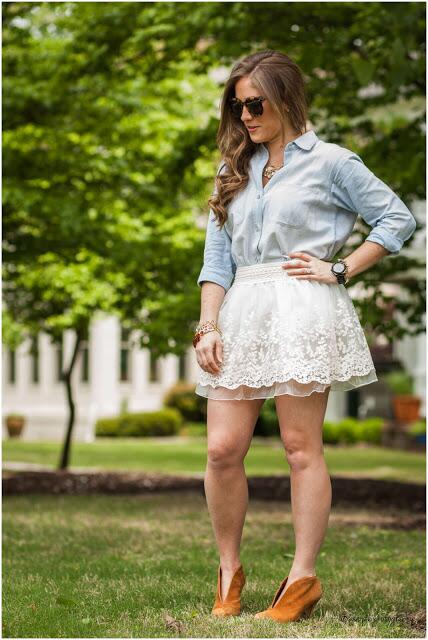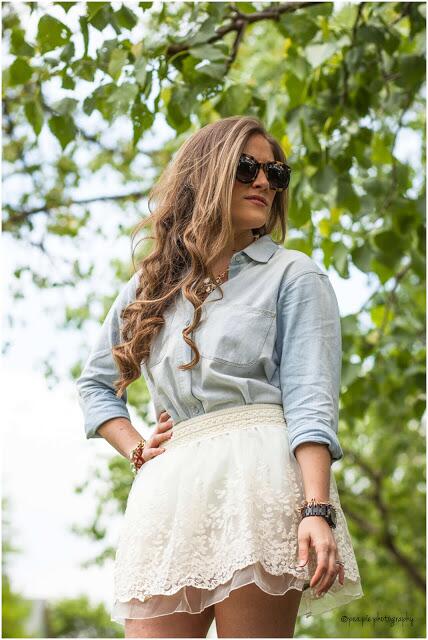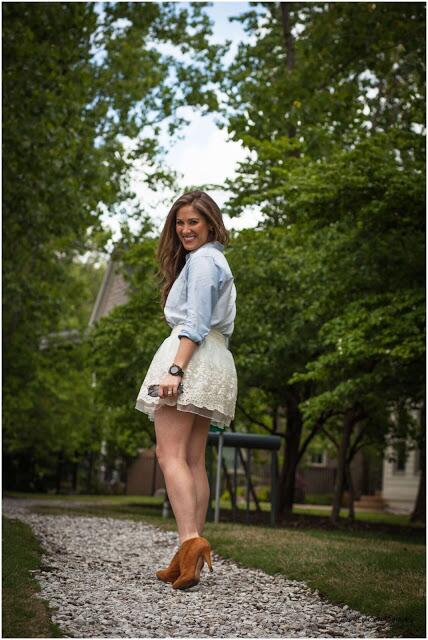 The winner of the Shelf Giveaway is Niki Caron.
The winner of the Starbucks Giveaway is Cindy Gaarder.
The winner of the Shabby Apple Giveaway is Alyssa Dailey.
The winner of the Target Giveaway is Celeste Wilcox.
The winner of the Brake Ink Giveaway is Heather F.
Congratulations and please email me for details.
See that pretty
lace skirt
above?  You can win the exact one!  The nice people at Chicnova sent it to me last week, and they also are giving one of my readers $30 to spend at Chicnova on anything they want.  The giveaway will end on Wednesday, May 15 at 7:00pm CST.  To enter the giveaway, all you need to do is:
2.  Register for an account at
Chicnova
.
3.  Leave a comment with the email address you registered with and the link to your favorite item.