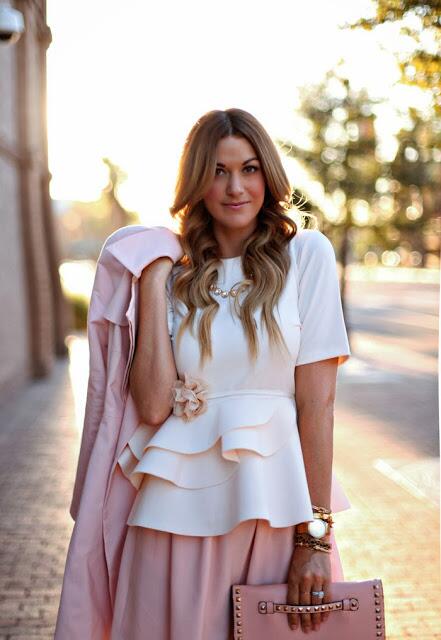 I am so happy to be guesting for the lovely Laura today and want to thank her for asking me to do so.
My style is very flirty and feminine, but I always love finding ways to shake things up by adding unexpected elements like contrasting prints or edgy details (think bow ties and studs).  While I love a bright punch of color, some of my most favorite color combos include simple neutrals.  I love the mix of cream and blush infused with a little sparkle for an utterly classic and feminine mix.  I love how this coat pairs perfectly with this skirt and the hemlines match up for a nice tailored look.
What do you guys think of this feminine outfit?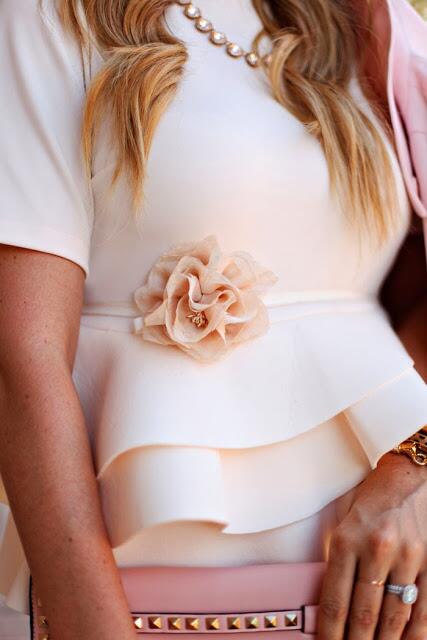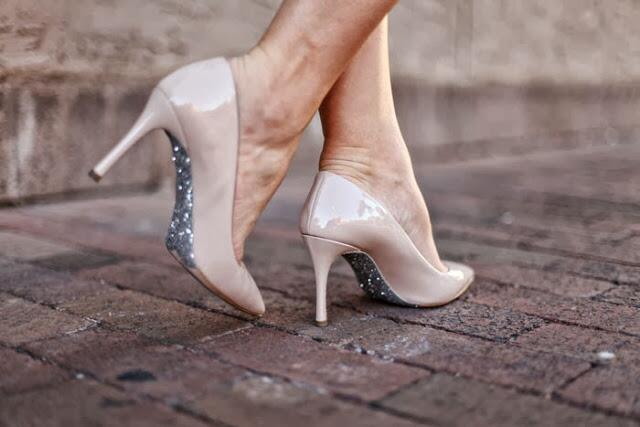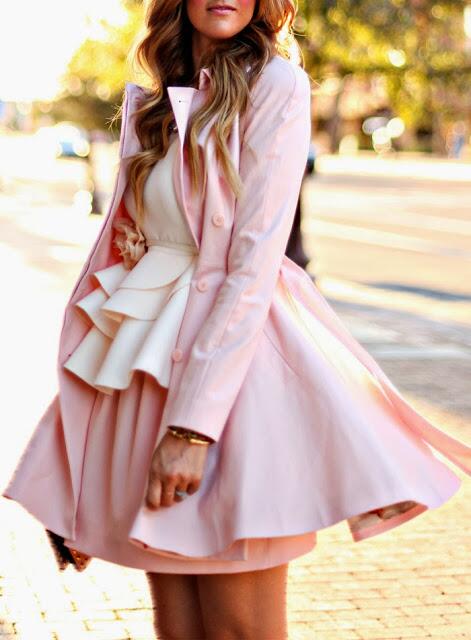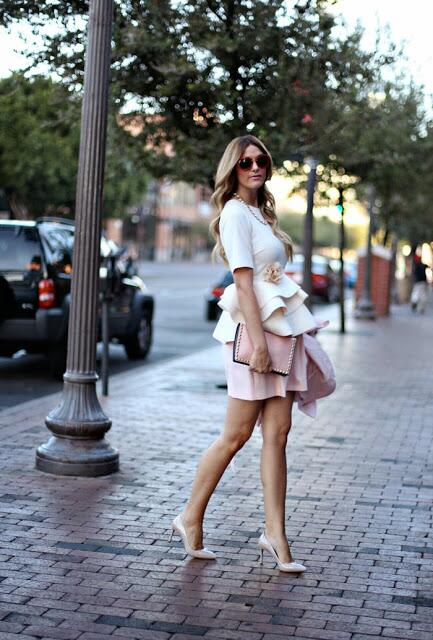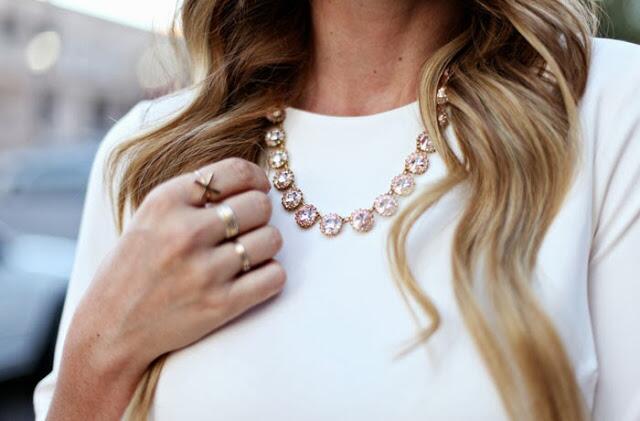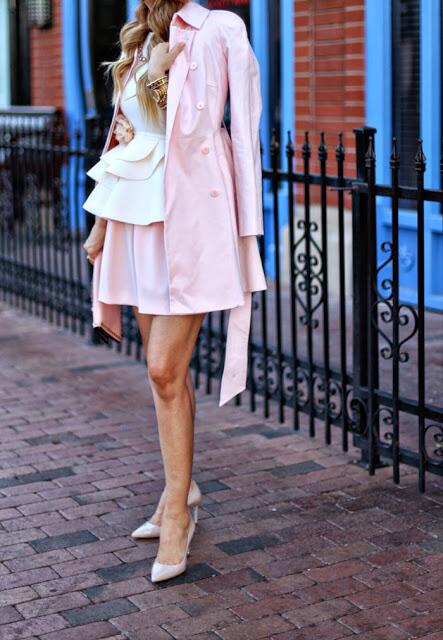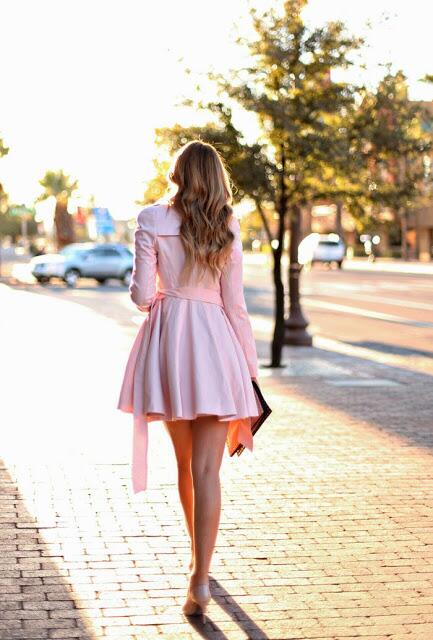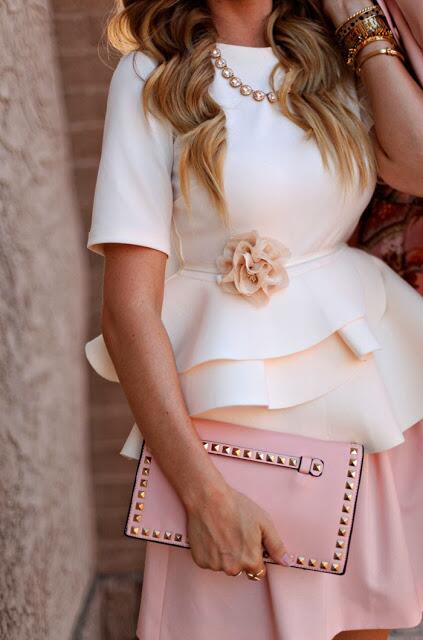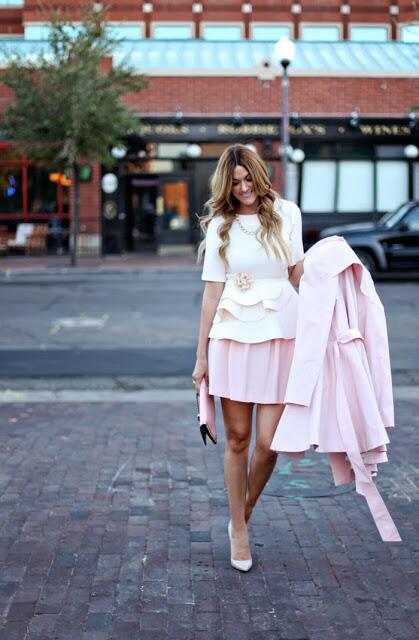 For all outfit details be sure to check out my 
blog
.  Enjoy your day and thanks for reading!