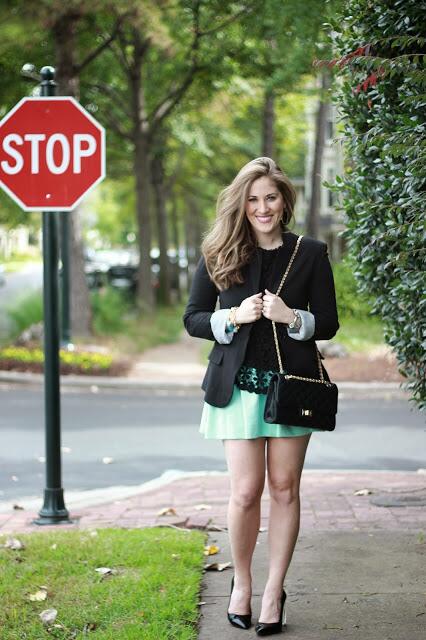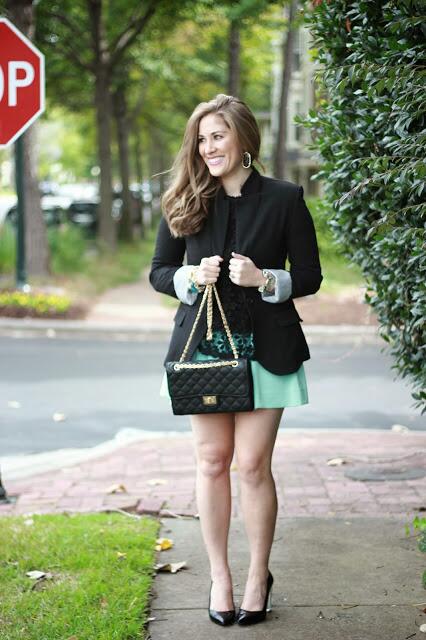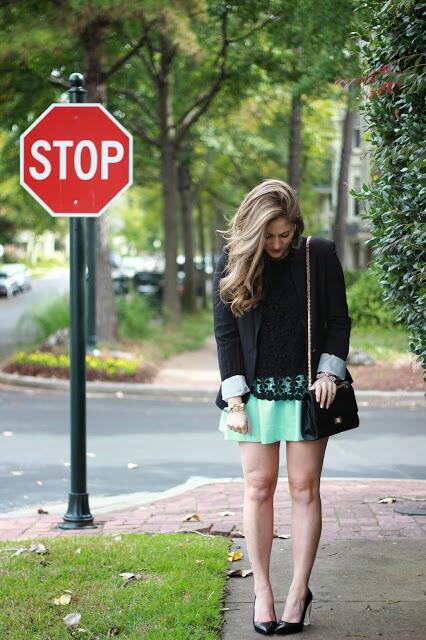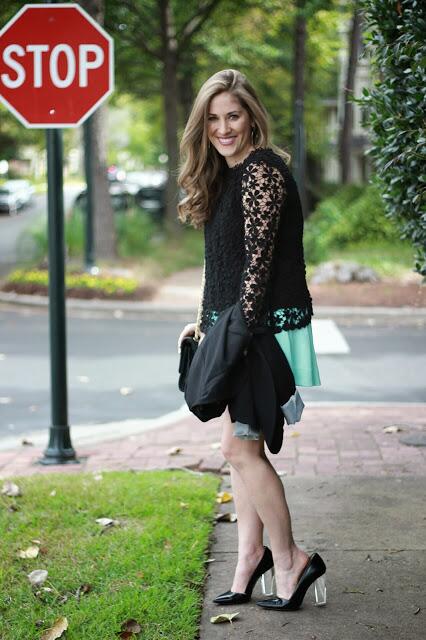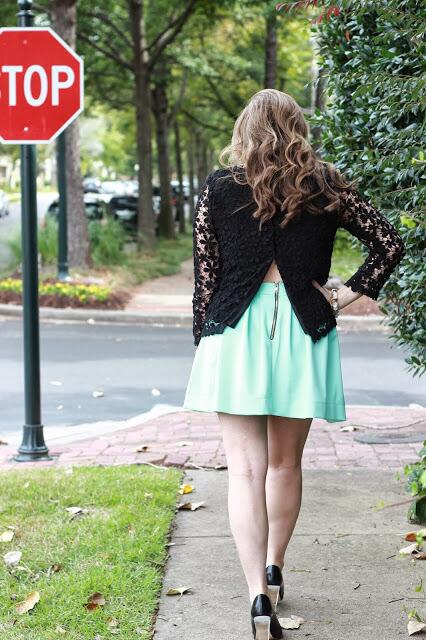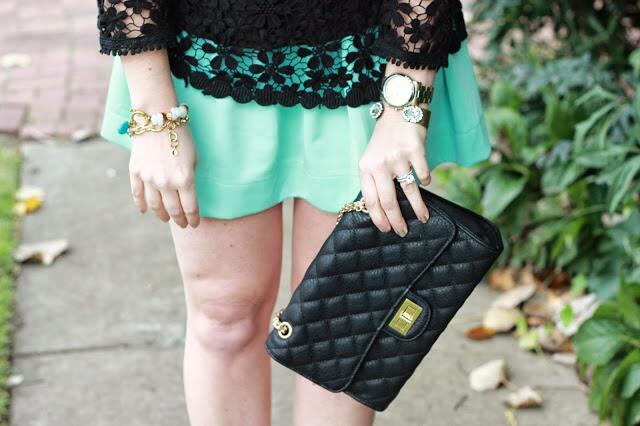 This is the time of year where it's tough to figure out what to wear because it is still sunny and warm, but the nights are a little chillier.  It feels like I'm stuck between seasons.  Today I chose to dress for the temperature instead of the season.  This mid-weight but delicate lace top is perfect for the temperature.  I am also a keen believer that you CAN wear brighter colors year round instead of just wearing deeper colors in fall.  Who said mint is only for spring?!  Tara from
Penniless Socialite
and I teamed up today to show you a couple different ways that you could wear mint for fall.  Mint is traditionally thought of as a spring and summer color, but it can easily be transitioned into fall with one of these girly looks above!  What do you think; do you like to wear nontraditional colors in fall?  I think I might even have to pull out some neon soon.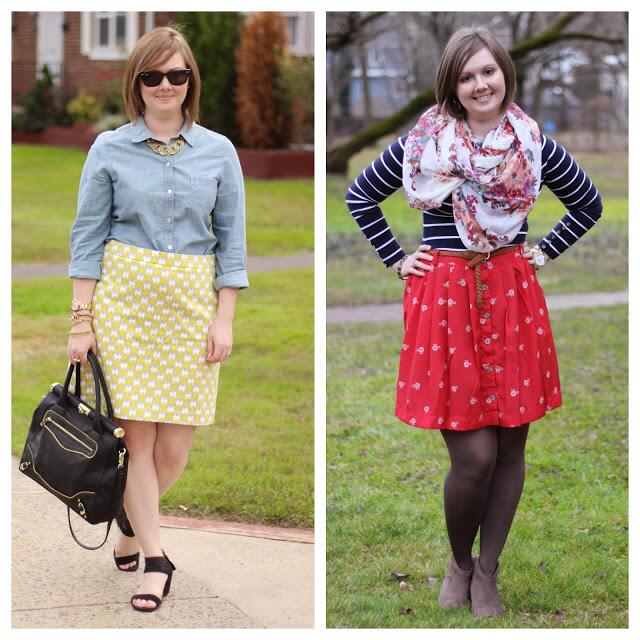 Not only did Tara from
Penniless Socialite
 and I team up today to show you how to wear mint, I also wanted to let you get to know her a little better.  I have known Tara via blogging since I first started a blog, and I link up with her Look What I Got Linkup every single Thursday!  Tara is a vegetarian lawyer living in New Jersey.  She loves fashion…but she really hates spending money.  So, her favorite places to shop are TJ Maxx, Target and the Anthropologie clearance rack.   Plus she is starting to save up for the house she is buying and the wedding she is (attempting) to plan.  Although her blog mostly features her and her mountains of discount clothes, her fiance (the Scot), 2 cats, and her dog make guest appearances.  She calls him the Scot because he is Scottish…and yes you read that right….TWO cats AND a dog.  You can never say no to just one furry face!  Make sure you stop by
Tara's blog
, say hello and check out here outfit details!