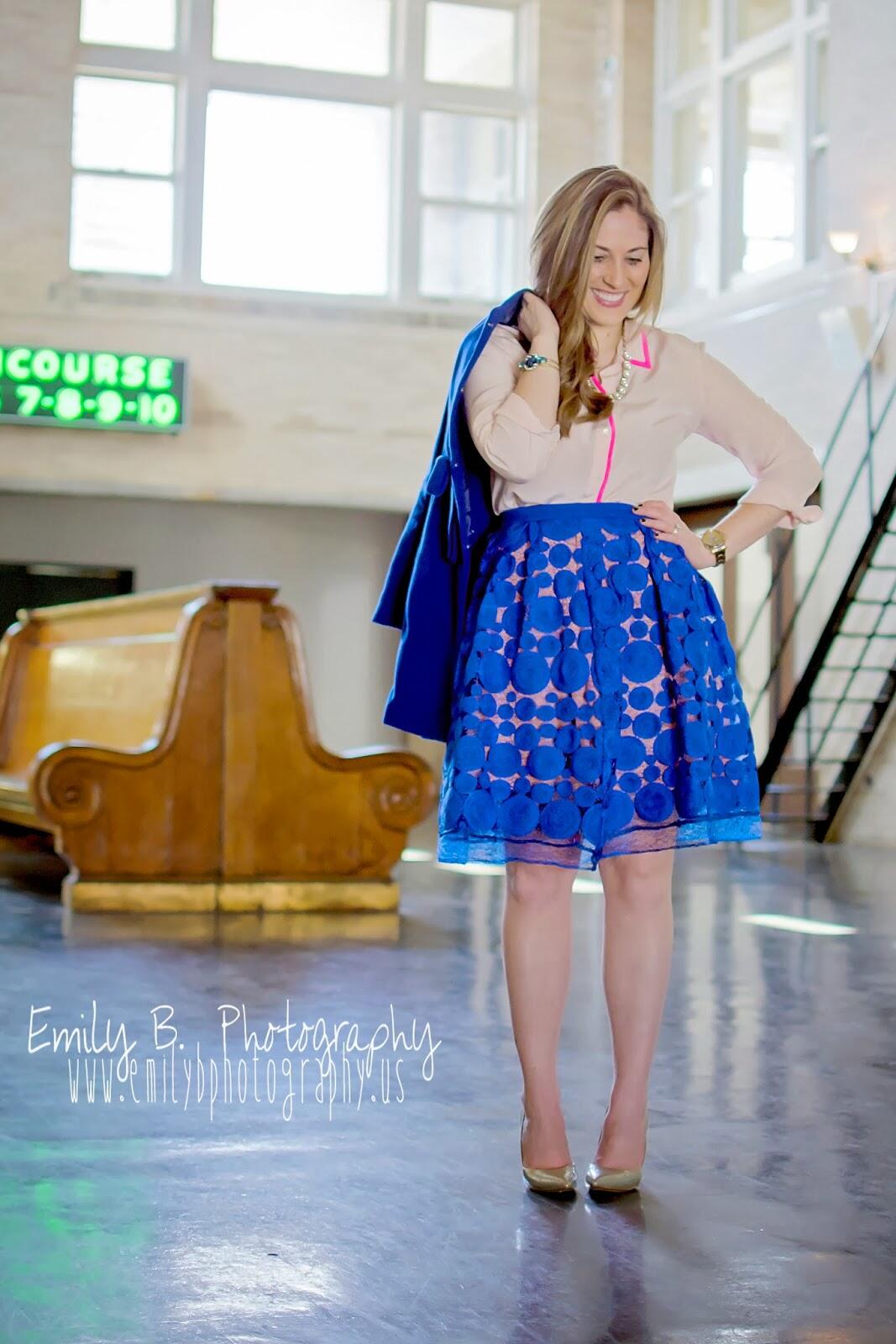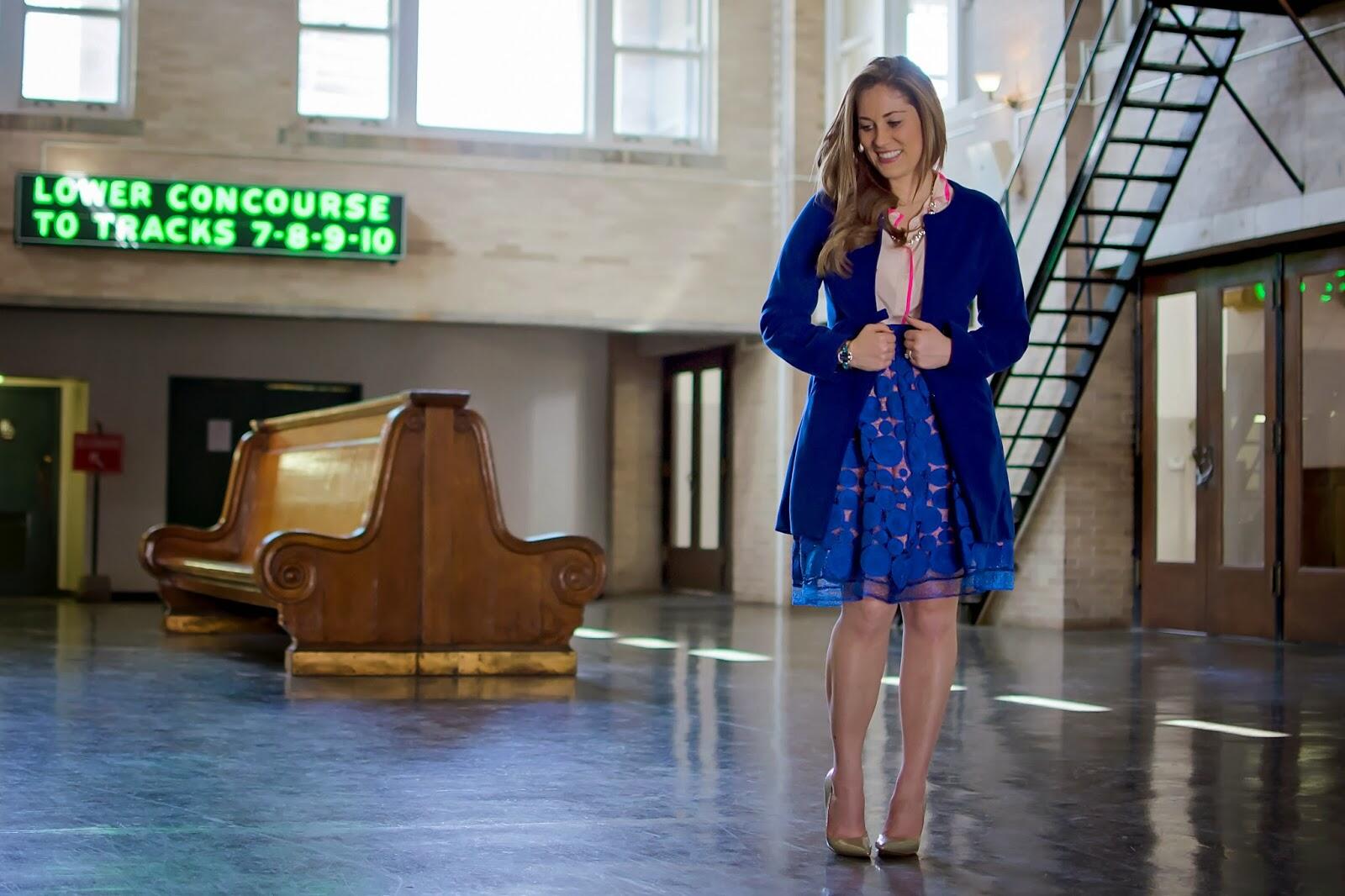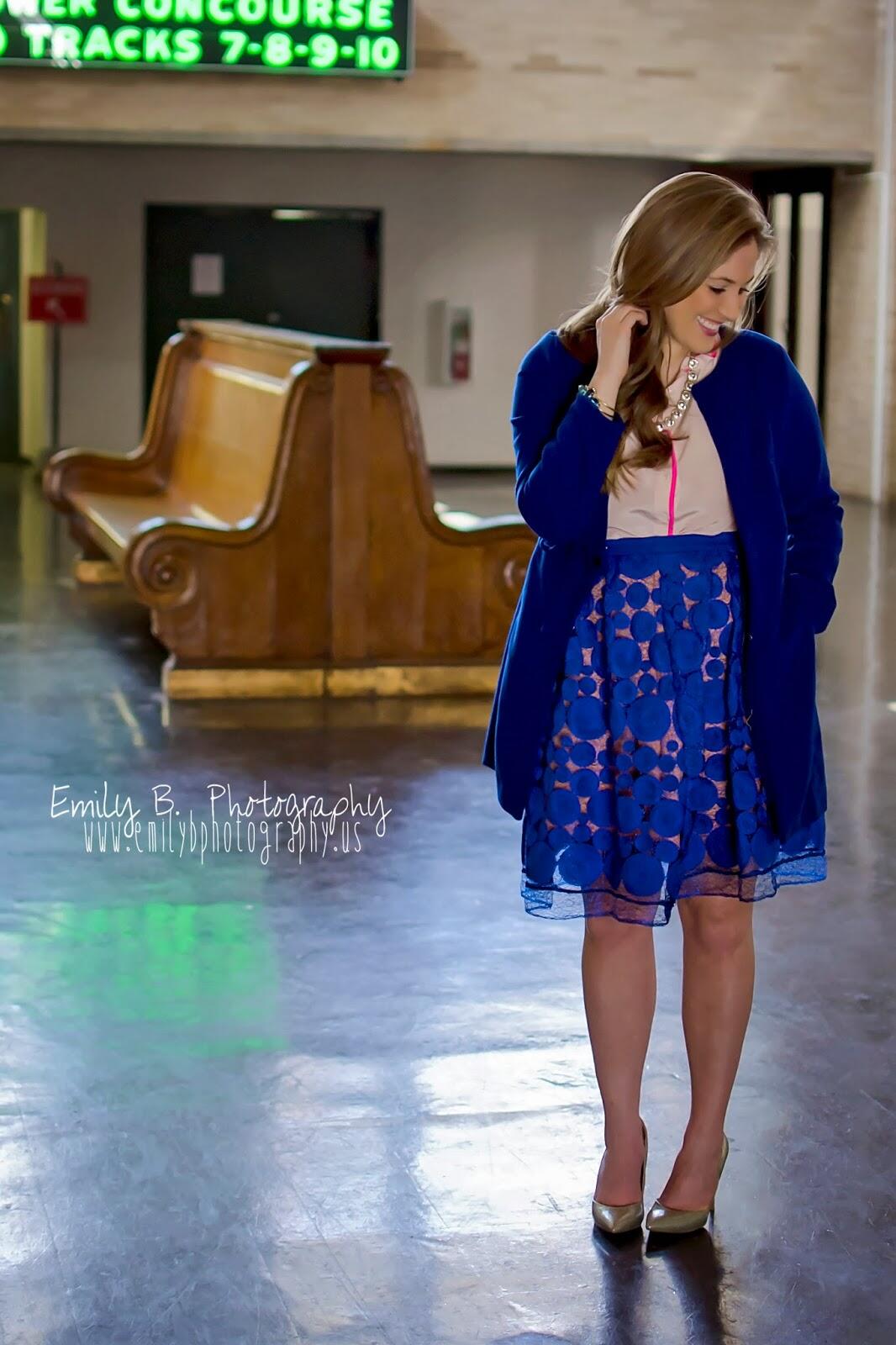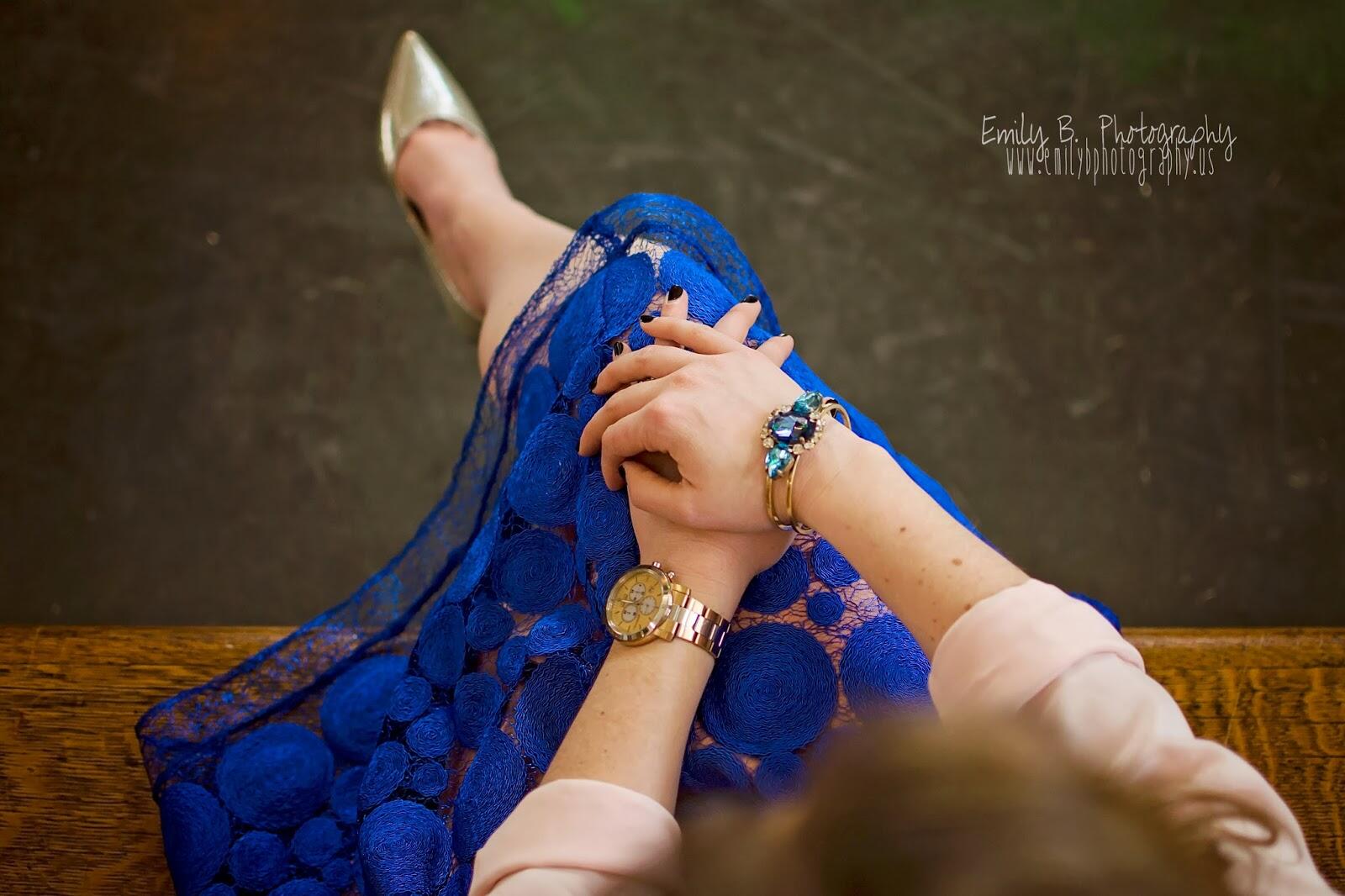 I have been dying to wear this skirt since I first got it!  I bought it last month at Anthropologie when it was on sale.  Anthropologie always has some of the best pieces on their sale rack, and their skirts are always my favorites!  This one is sold out online now, but they might still have it in stores.  When I first saw this skirt, I actually passed on it, but it still on my mind, so I drove back there and bought it later that same day.  My sister said the nude/pink lining made it look like I had nothing on underneath the skirt, but I was sold on it anyways.  Sorry Carrie!  You know I can't pass up a good full skirt, and the best way to pair it is with neon.  = )
Does anyone have anything they would like to see on my blog.  I've had a request for a post on how to style boyfriend jeans, so I'll be doing that soon.  I would love to hear some of your ideas!  Happy Wednesday, and I will see y'all tomorrow!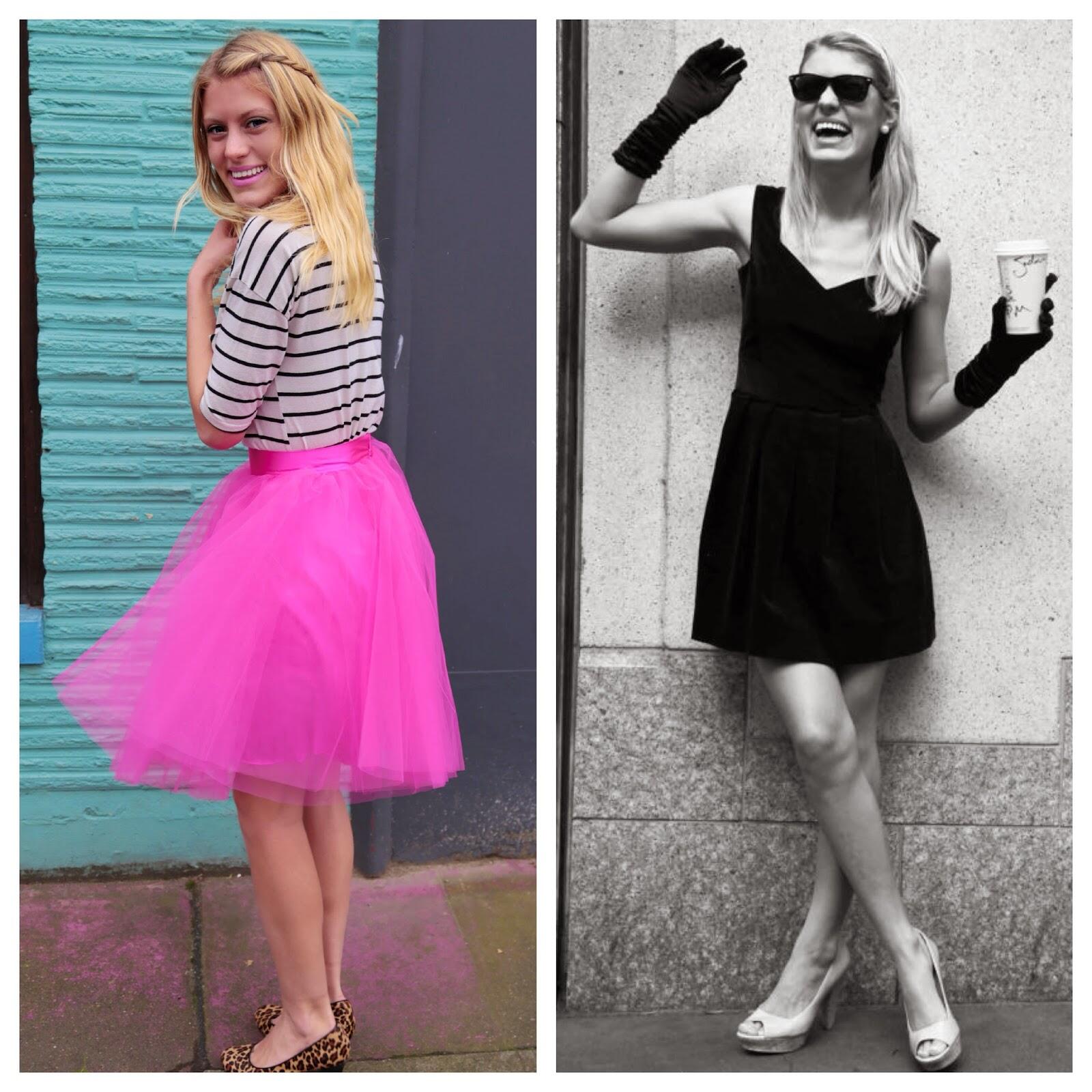 Today I want to introduce you to Jordyn who blogs over at
Fairy Princess Diaries
.  She is a 22 year old college student, Taylor Swift fanatic and self proclaimed "fairy princess" filled with sass and powered by her daily dose of Starbucks.  She writes about love, fashion, college life and anything else her heart leads her to.  Don't your just love her adorable outfits and her personality that shines through?!  Make sure you stop by and say hello to
Jordyn
!