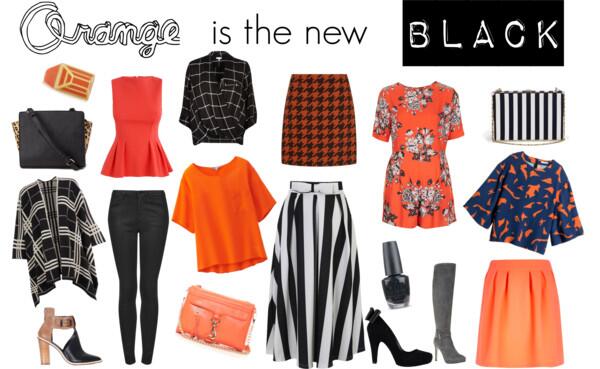 Oh how I love fall…and especially Halloween!  I don't normally dress up in costume, but I do love some good Halloween inspired fashion.  If I don't decide to dress up as a new, exhausted mom this Halloween, I will definitely be wearing one of the above outfits.  You don't have to dress in head to toe orange and look like a walking pumpkin just to be festive.  I think it is all about mixing and matching different prints and colors and adding in small touches of orange here and there.  My favorite outfit?  Definitely the first outfit on the left –
black coated skinnies
, an
orange peplum top
, a
check blanket cardigan
,
booties
and a
leopard print bag
.  I love that it mixes orange and black along with beige on the booties, leopard print and the check pattern.  It is still perfect for Halloween week, but it isn't overdone.  And is it just me, or does
this midi skirt
or
this bag
scream just the right amount of Beetlejuice without being too over the top?  Just make sure to pair it with feminine touches so you don't look too costume-y.  Or if you're going for a costume look, then I say rock that Beetlejuice look.  After all, it was one of the best movies from the 80's.  = )  What will you be wearing Halloween week?  Do you dress in costume or like to dress more normal with a touch of Halloween flair?  Which outfit is your favorite of the above?  Make sure you keep reading to find out how to enter the $3,000
Halloween Creepstakes
too!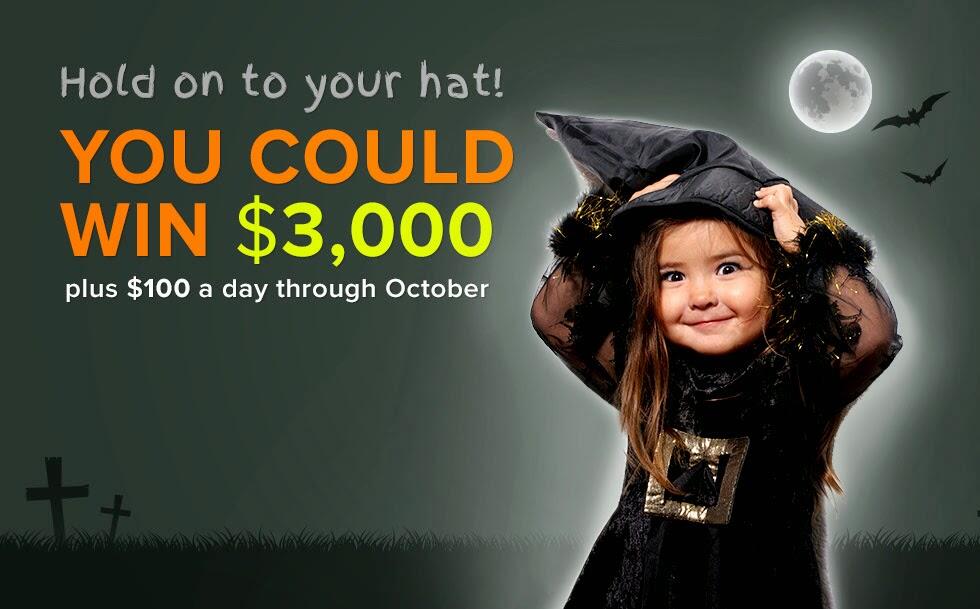 Make sure you enter the
Coupons.com
Halloween Creepstakes
 to win $100 in daily prizes and a grand prize of $3,000 through October 31.  Think of how many awesome outfits that could buy (and diapers if you're in my mindset now.)  = )  And while you're at it, make sure you check out more 
Halloween ideas in the Good Stuff
magazine.