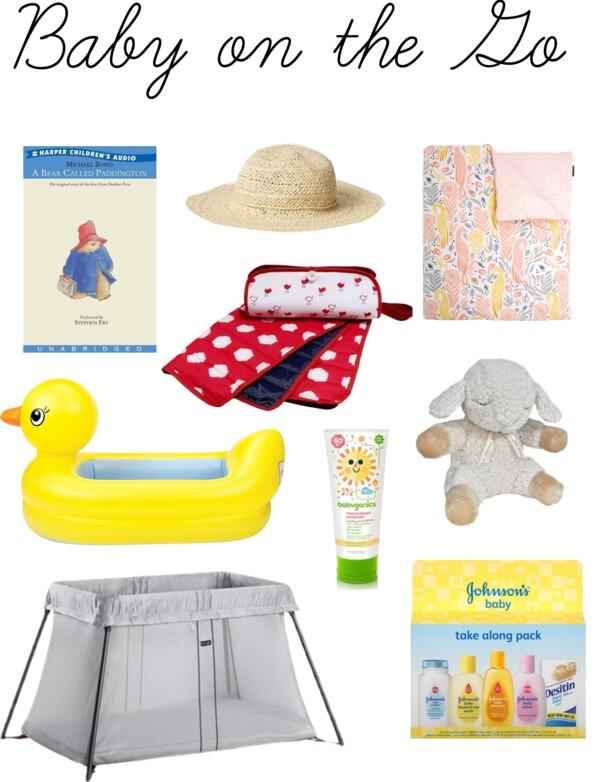 We finally have our first official vacation as a family of 3 planned!  I think Leighton will just love the beach even though she is still so young (I can tell you she absolutely loves the water just from her bath each day though!)  With a new baby comes an entire caravan of things that you need to pack when traveling with a little one, so today I am going to share some of the things I plan on packing for our trip.Even though Leighton will only be 10 months old on the trip, we plan on using
Audible audibooks
during the 7 hour drive.  Audible has some great titles available including a great selection of children's books like
Paddington
,
The Cat in the Hat
 and even
Charlotte's Web
.  I know she is too young to completely understand, but I still think she would love listening to them (while staring at the back of the seat in her carseat.)  I think it would definitely entertain her, and she would enjoy hearing the stories told by a professional narrator.  And with such a long drive, I would enjoy listening to some books myself since I get carsick if reading.  It is the perfect way to pass the time on our trip, and I think the older she gets, the more she will even enjoy it.  Right now you can even try
Audible
free for 30 days.  Make sure you check out the
Coupons.com Audible coupons
too.  What are your must haves when traveling with a baby?  How do you pass the time on road trips?