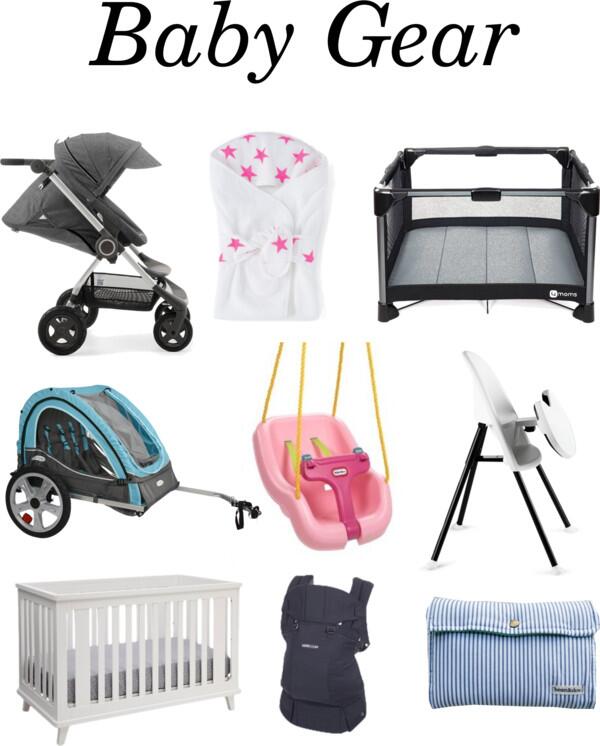 Leighton is a little over 7 months now, and I have learned that as quickly as she grows, her and my list of favorite baby products change just as quickly!  As soon as she starts to like something, she has quickly outgrown it and is then moving on to the next thing!  Today I wanted to share some of my and her favorite products at the moment.  We go on a stroller walk almost every single day, and
this stroller
 is still one of my favorites.  I love the huge canopy on it and that it can easily recline. 
These new bath wraps
are incredibly soft and even came in handy at the lake last weekend.  And how cute is the rockstar print?!  Leighton naps in a pack n play every day at daycare, and
this 4moms Breeze
was convenient and easy to pack with us last weekend at the lake.  She slept 12 hours each night in it, so I would say it was a success!  We have been using
this bike trailer
for the past month, and I think Leighton might even like it a little better than stroller rides.  She loves sitting in it and looking at the scenery as we ride around the neighborhood.  We've had
this swing
for a while but have Leighton has just started really loving it the last couple months.  The higher we push her, the more her hair blows in the wind and the more she just smiles and giggles.  = ) 
This high chair
is not only modern and sleek, it folds up easily, and I love that the tray folds down.  We just recently got
this new crib
, and I adore the modern slanted legs on it.  It looks perfect in her modern/eclectic style room.  Babywearing – where do I even begin?  It is hands down one of my favorites, and
the LILLEbaby carrier
is my favorite.  I have a couple, and I love that there are so many carrying positions.  I also have the airflow, and the mesh in it is so lightweight and breathable. 
This Bean & Doe travel chair
is perfect for traveling or even dining out.  Leighton is still a little small for restaurant high chairs, but this one works perfectly.  P.S. Don't forget today is the last day to enter to win a LILLEbaby carrier here!  What are your favorite baby gear products right now?