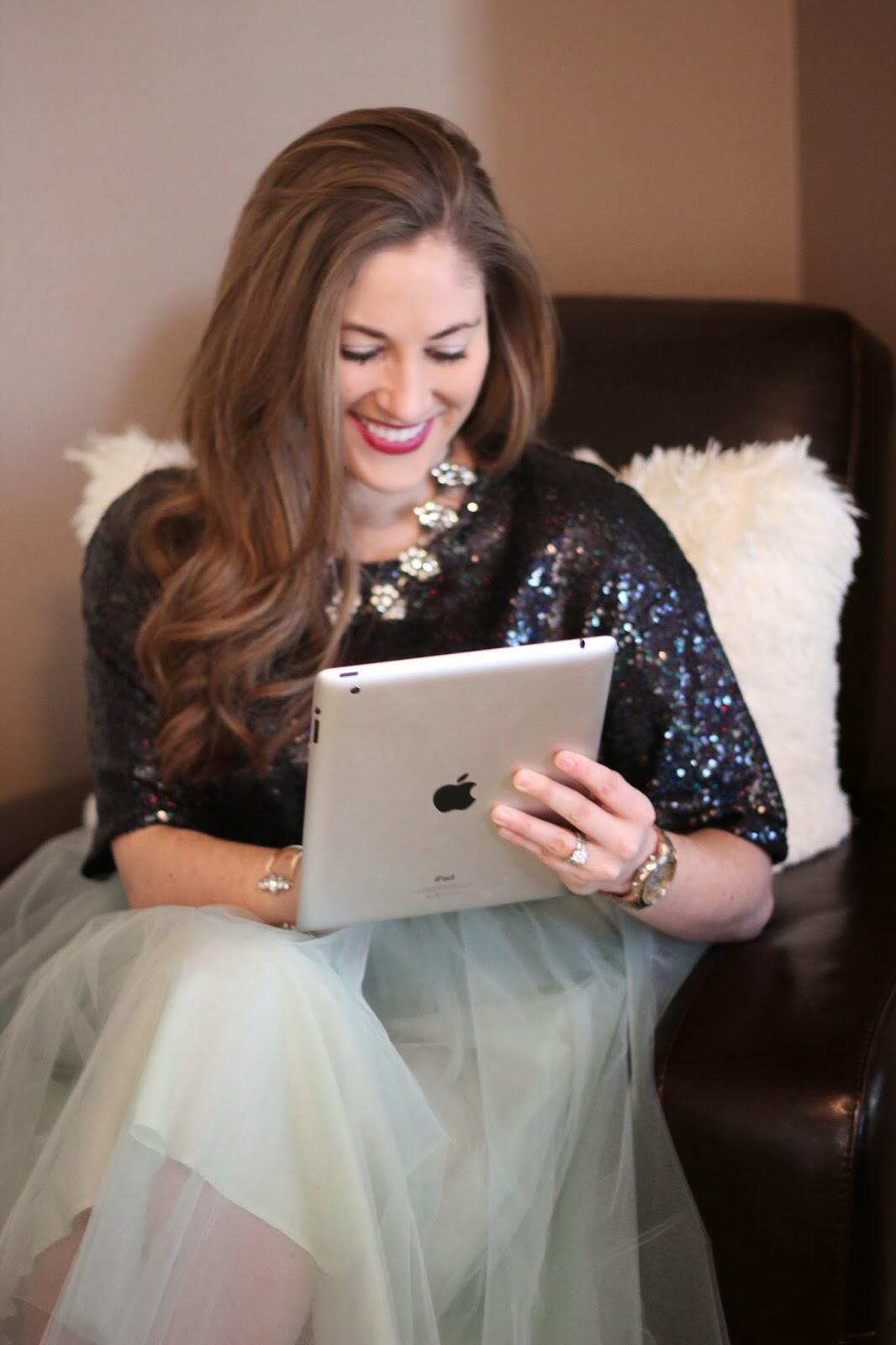 Like most women, I take my shopping very seriously.  I'm on a budget, and I am always trying to squeeze every last penny out of a dollar.  I consider myself a smart shopper – always pre-shopping online first to compare items and prices, checking online for coupons and camping out until there is a sale.  Shopswell is a new site I use to help me do all of these things all in one place.  You can read reviews, watch videos, track sales and prices, make lists of your favorite items, and even see your friends' favorite items.  It's like Pinterest, but only better.  No more clicking on broken links only to realize the item has been sold out for over a year.  Shopswell is a community that helps people find the products they love at the best prices, and they only feature products that are for sale.  They also always list the current price for every item so you don't have to waste your time if it's out of your price range.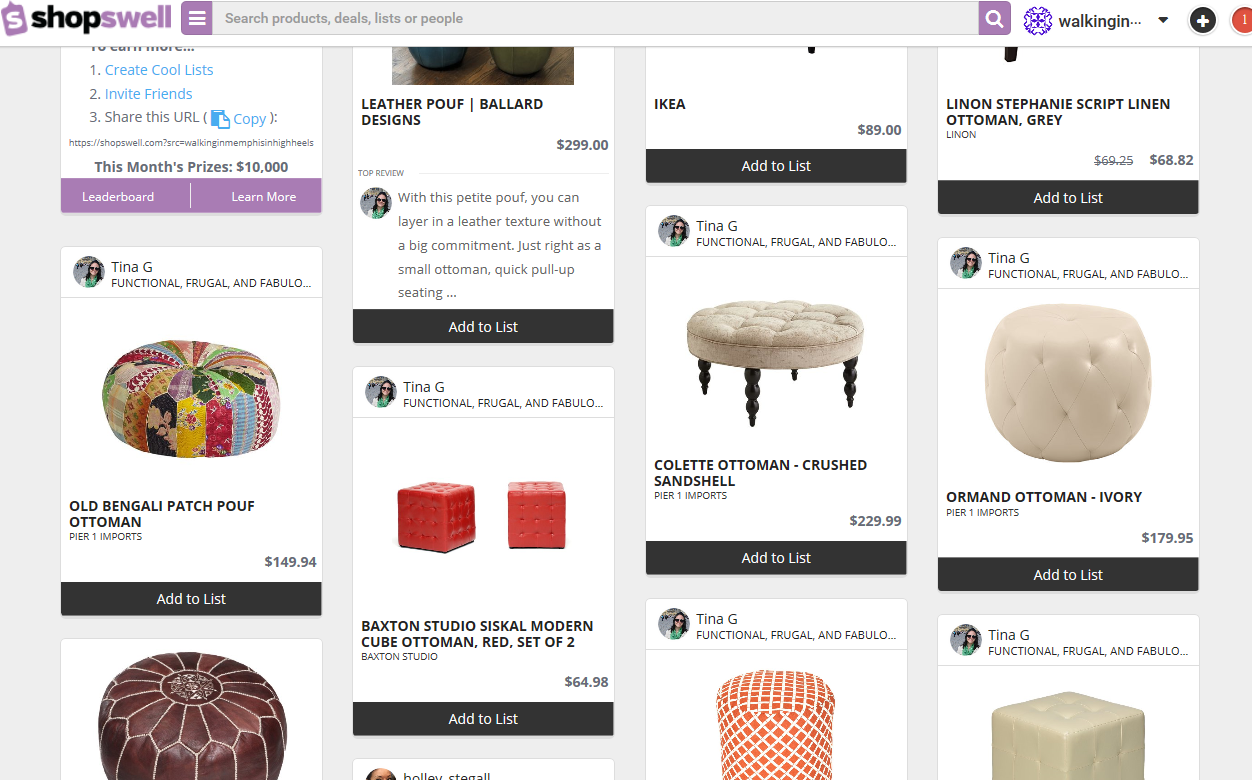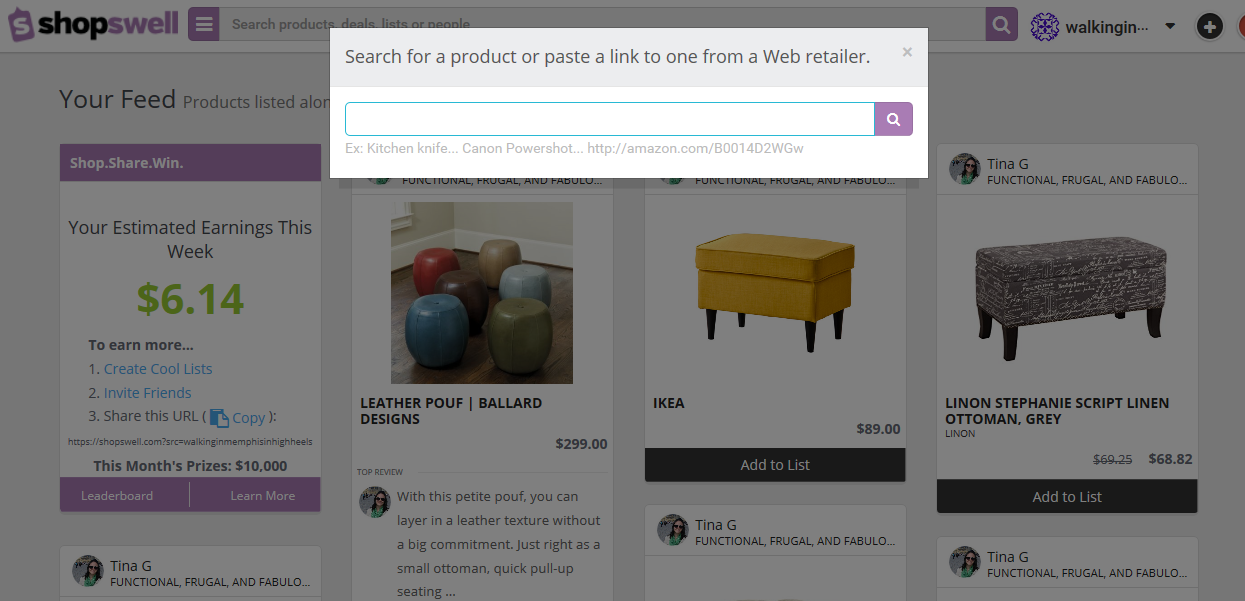 Shane and I just moved a couple months ago, and with that comes redecorating (along with pulling my hair out.)  We have an extra room at this house, and I've always wanted an office and vanity.  This would be the perfect room to put my desk, vanity, rolling clothes rack and shoe storage boxes in.  Think of it as a dressing room/office.  Isn't that what every girl wants?  It is definitely my dream.  I love how quick and easy it is to make a list and how you can also price track each item in your list if you want.  You can easily search for items on the site with the search box, or you can directly enter in a URL to add that item straight to your list.  The best thing about Shopswell is that you can add practically anything – home decor, clothing, baby items, home gadgets.  Anything you can buy, you can add to your list.  What would you add to your list?  Make sure you check out Shopswell's Shop Share Win monthly giveaway here.  You can also learn more about how it pays to use Shopswell here.
I was selected for this opportunity as a member of Clever Girls and the content and opinions expressed here are all my own.