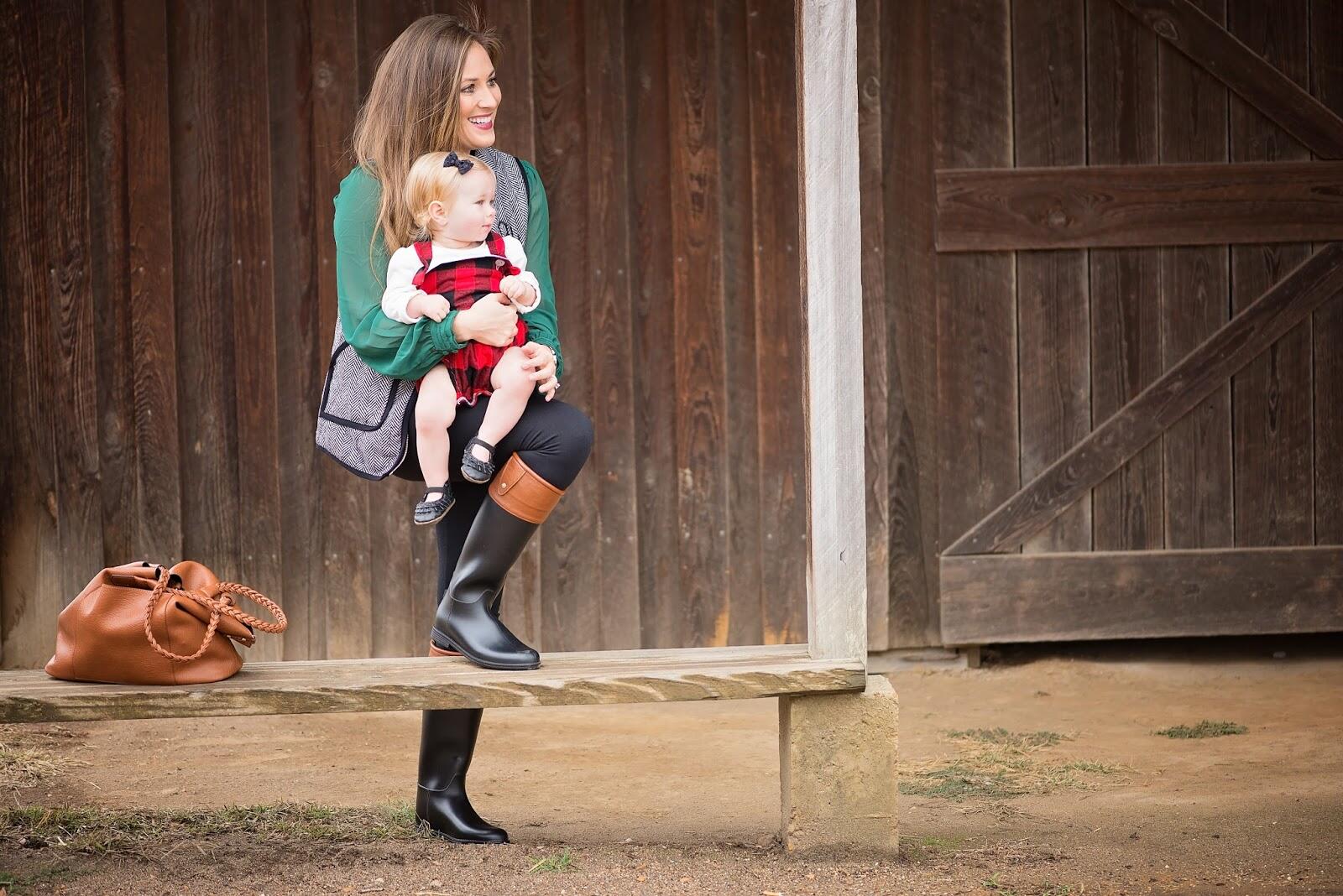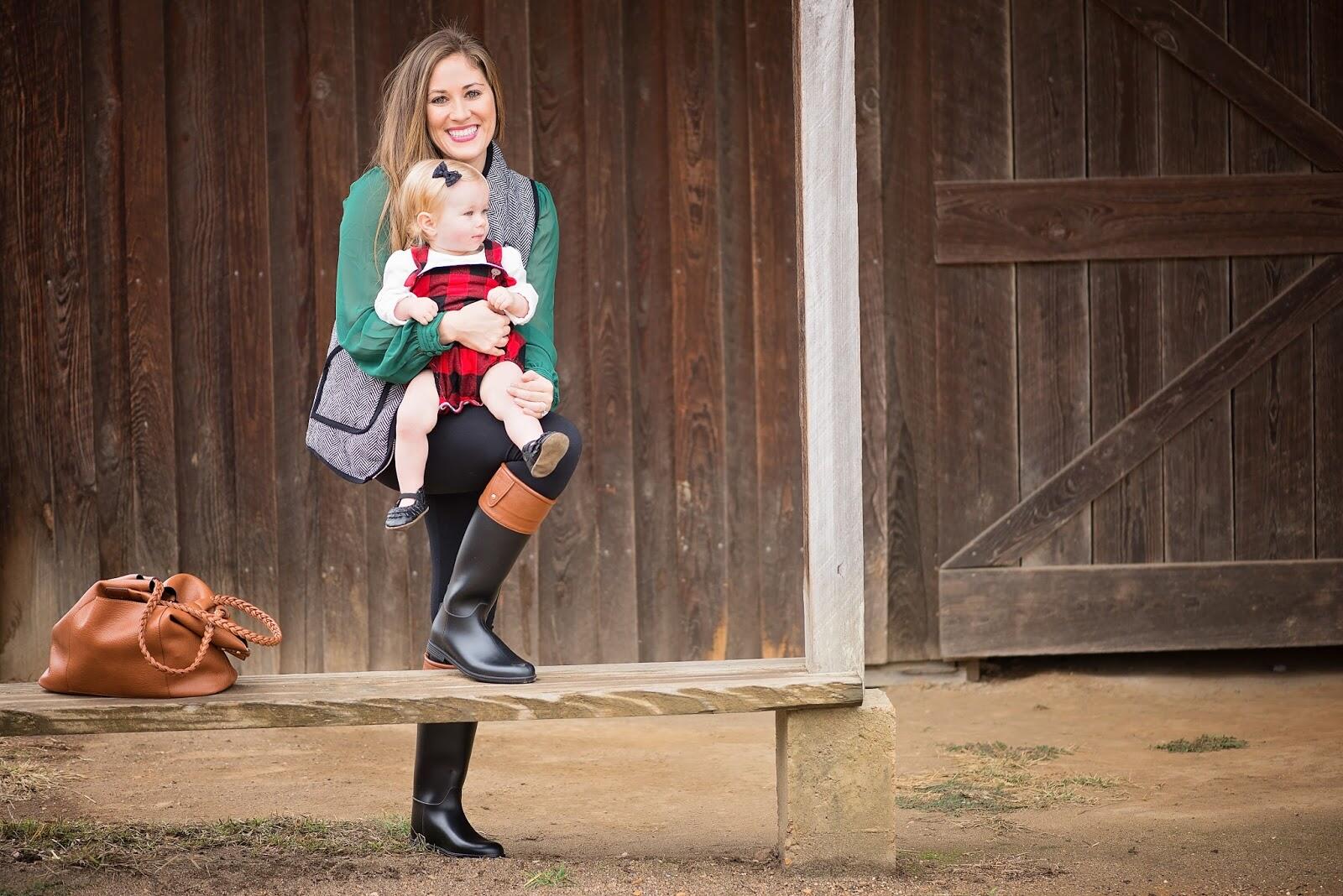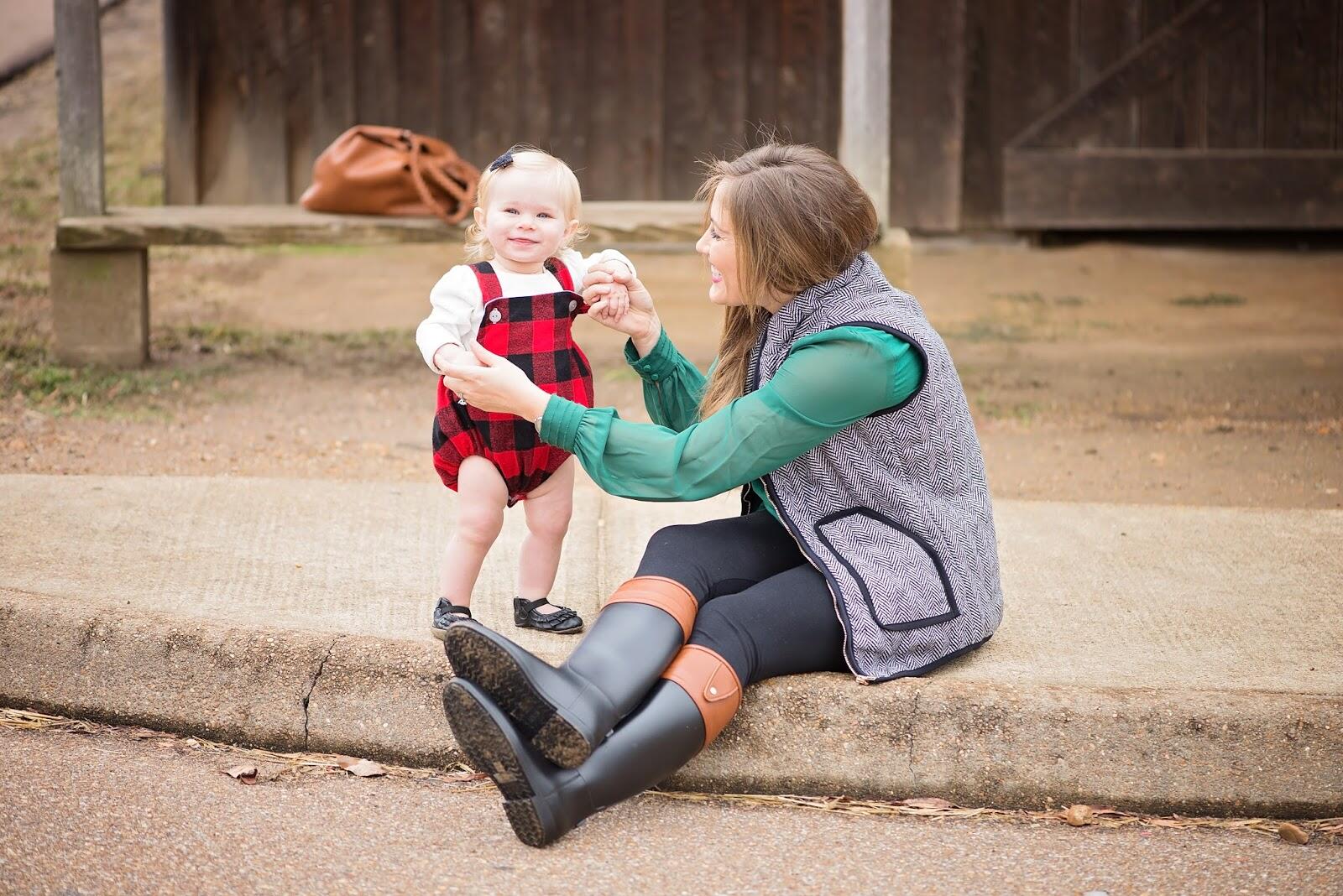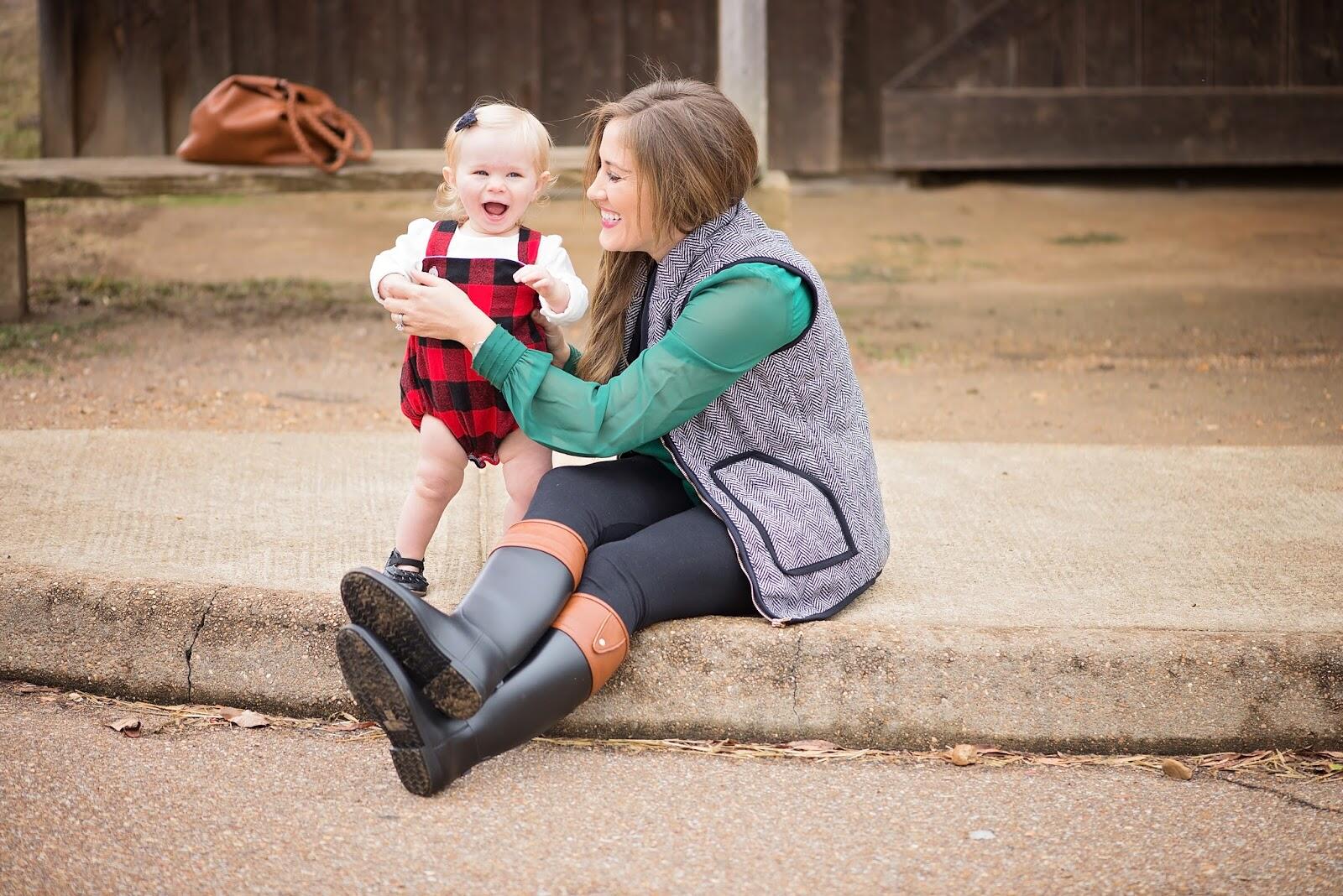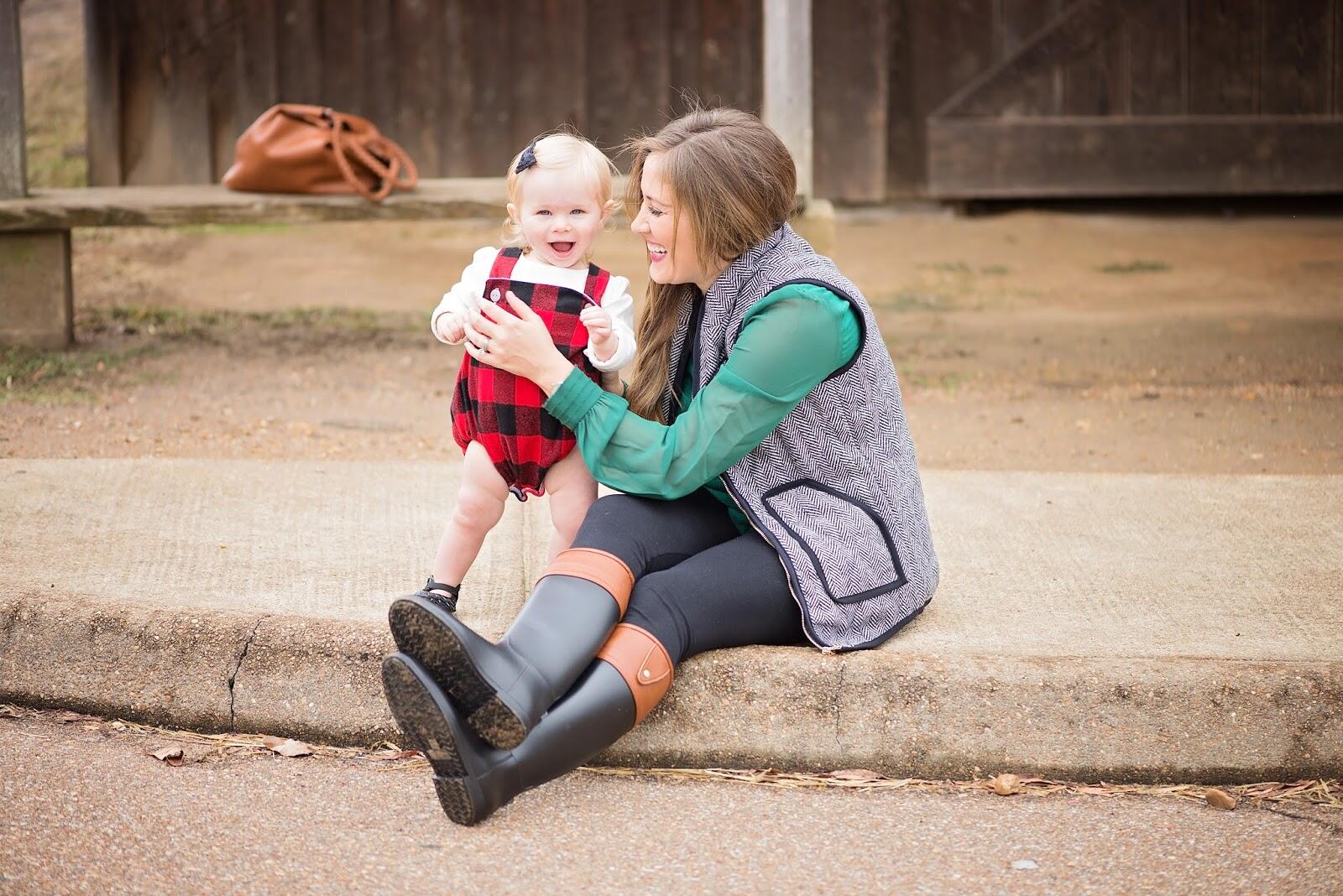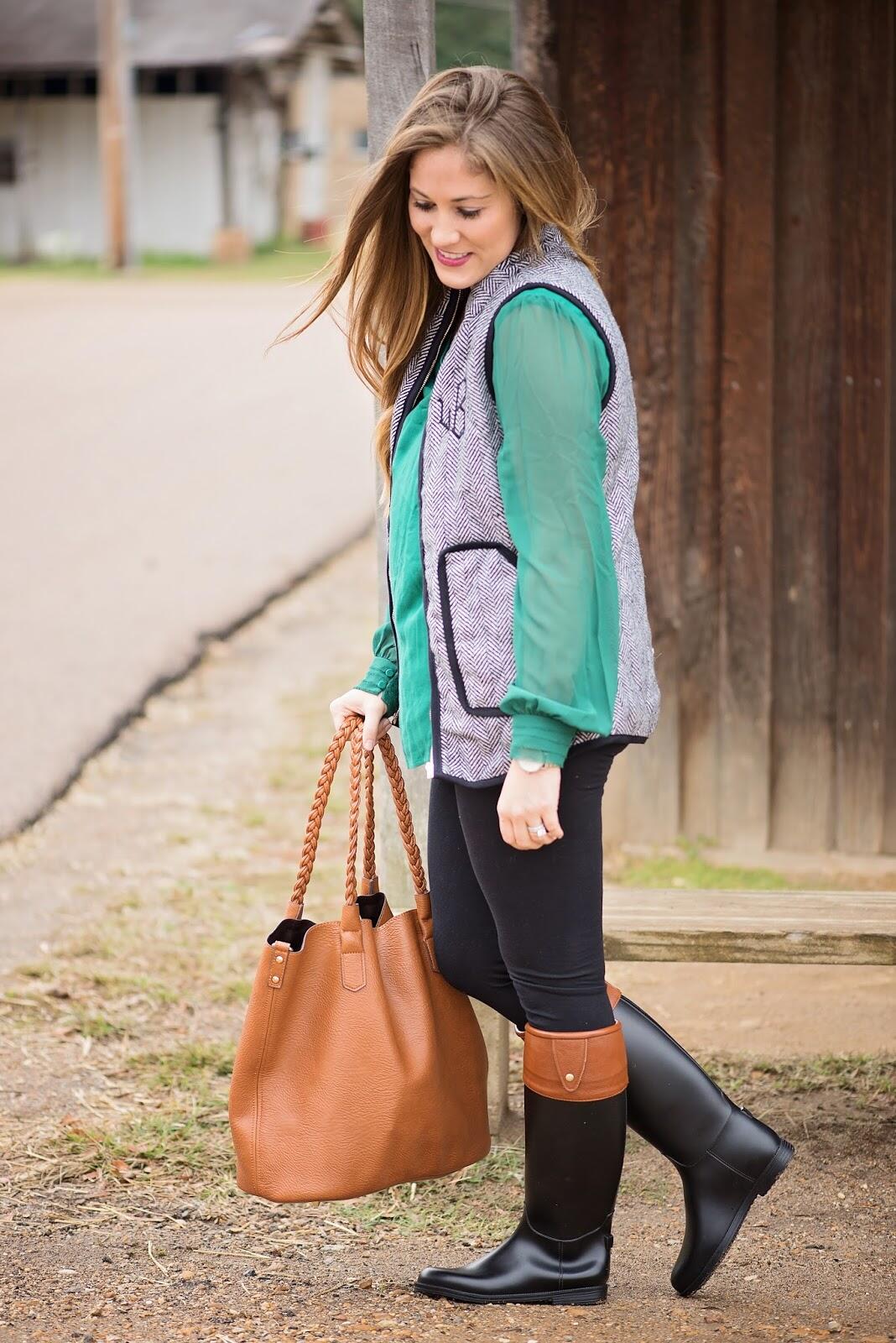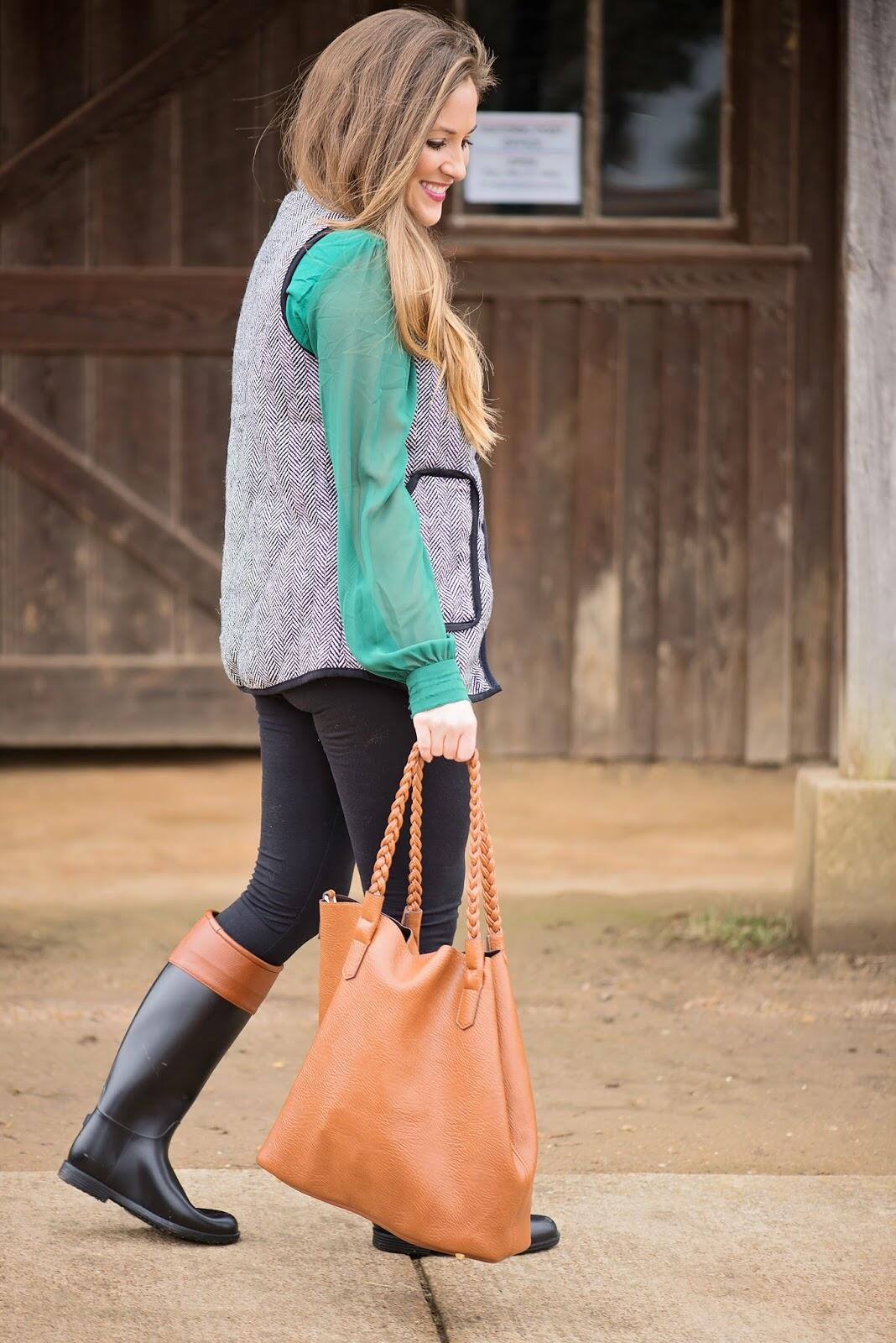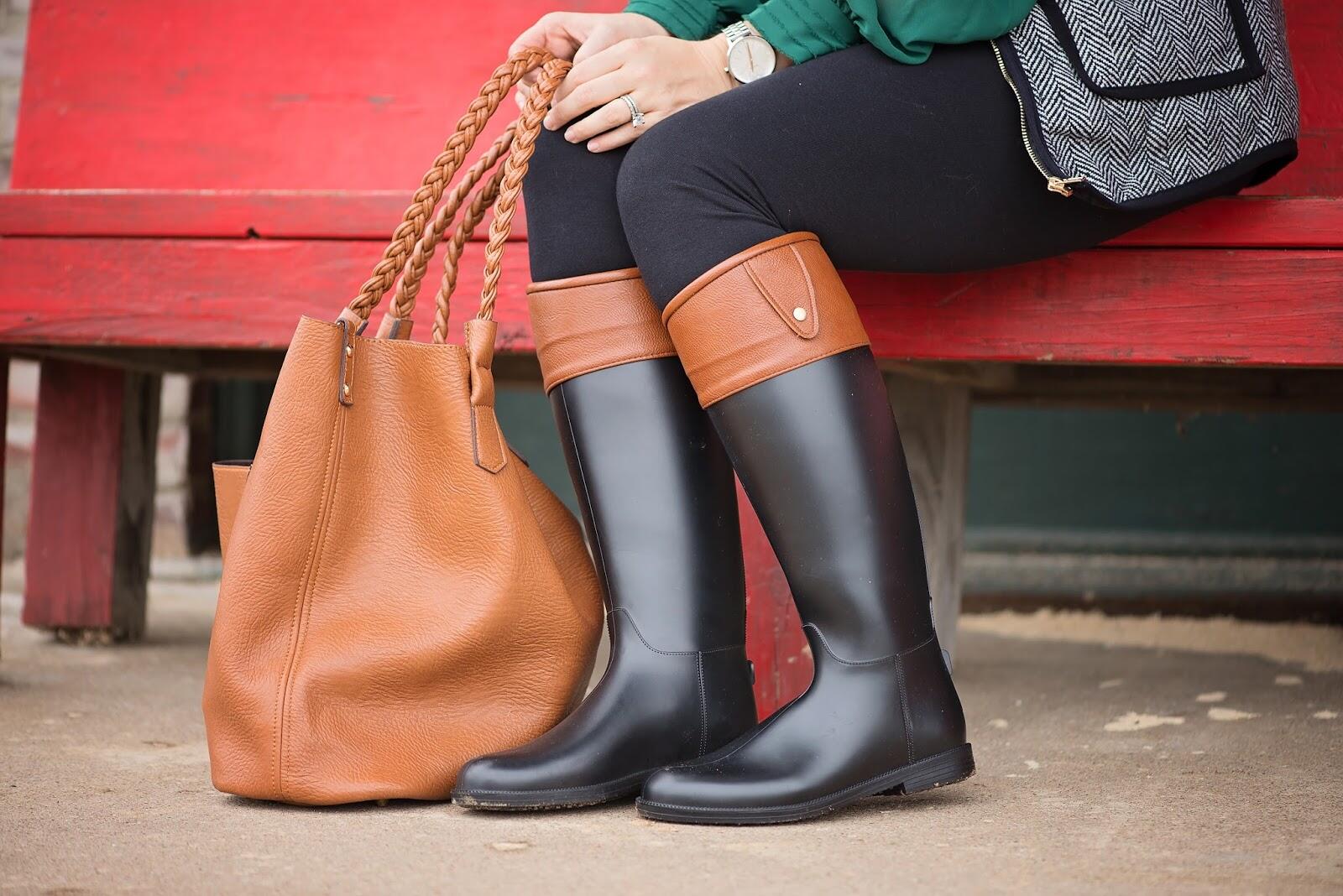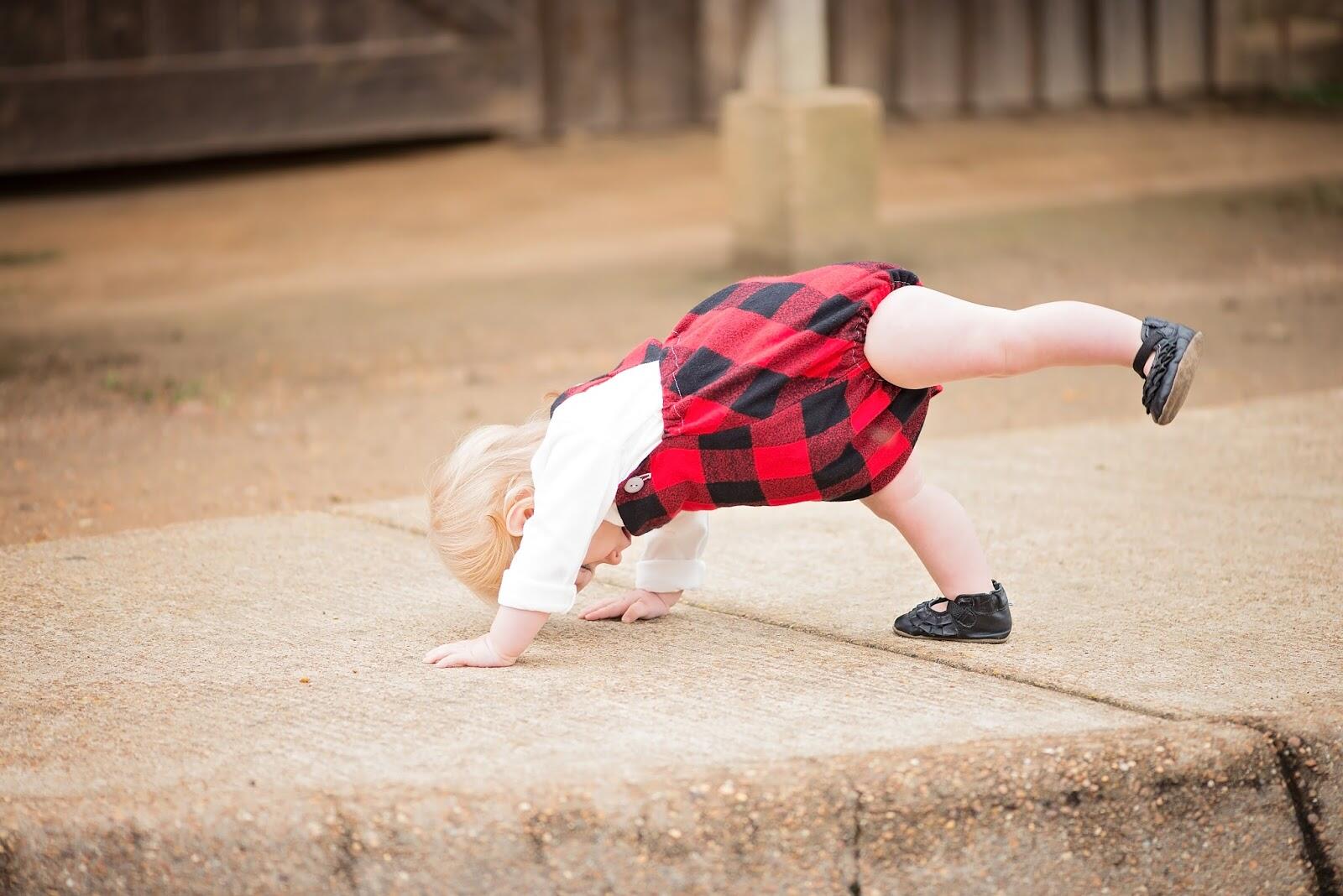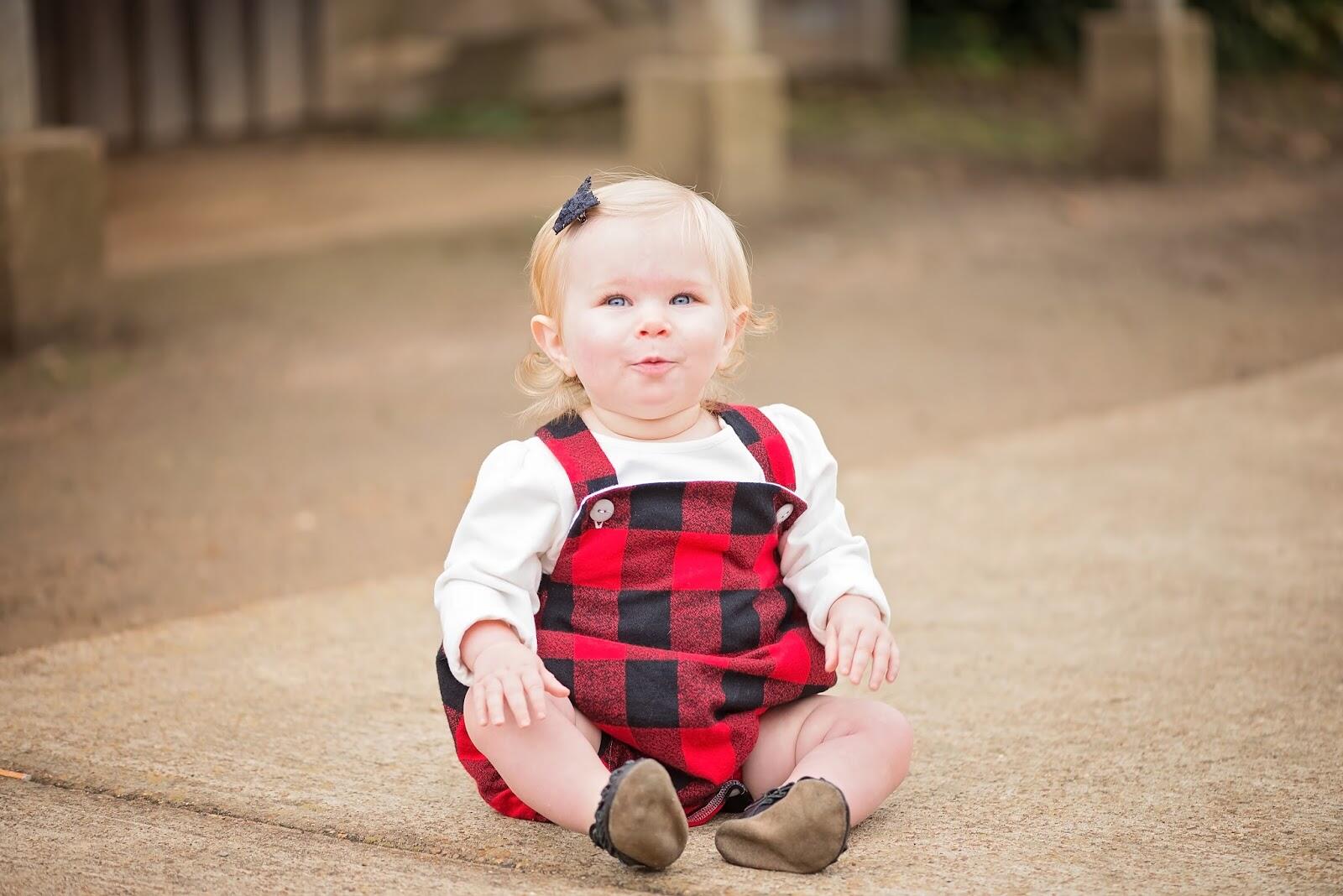 As winter is drawing near, we are finally starting to get some cooler (and rainier!) weather.  If it's going to be cold and rainy, we might as well look cute and have some fun with it, right?!  That's where
Rack Room Shoes
comes in.  Yesterday I styled a pair of nude lace-up booties from their site
here
, and today I'm styling another big trend for this fall – rain boots.  I don't know about in your part of the world, but here in Memphis, we could use rain boots almost every month of the year (especially for Memphis in May!)  Gotta love Memphis weather!  If you're going to be sloshing around in the rain, you might as well just embrace it and look cute in some rain boots.  I love that
these rain boots
are black but have a pop of brown on the cuffs.  They look like riding boots, but they are even better since they are perfect for the wet and icky weather we are starting to get.
Since today's outfit is all about comfort (when are they not anymore though once you're a mom?!), I paired my boots with
these super comfy leggings from Chadwicks
.  I love that they have a really thick and wide waistband to hide the mom stomach though.  = )  I am also wearing one of my favorite new vests from
Marley Lilly
. 
This herringbone vest
is perfect for fall, and I love that it is a little different from all the other ones you see out there because this one is monogrammed.  That's right, monogram everything!  As a special treat, I'm also teaming up with Marley Lilly today to give away $100 to their shop.  You can enter below via the rafflecopter.  Good luck ladies!  They have some of the cutest and biggest selection of monogrammed clothing, shoes and accessories.
I don't know what happened, but Leighton all of a sudden lit up and just starting acting so cute and funny during these pictures.  She was definitely playing it up for the camera.  I just love when her goofy little personality comes out, and I think these pictures capture that perfectly.  Hope you all have a great day, and thanks for stopping by!