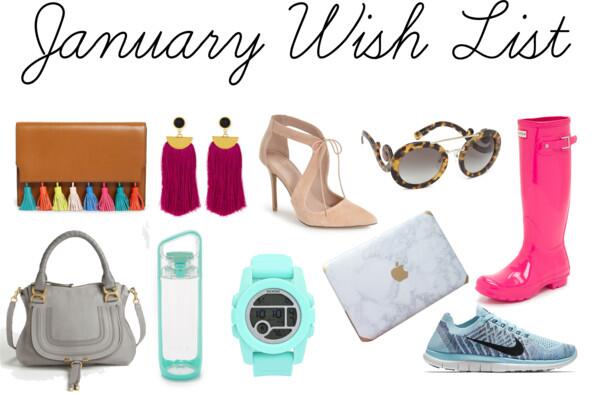 Clutch // Earrings // Heels // Sunglasses // Boots // Bag // Water Bottle // Watch // Laptop Case // Shoes
I'm finally back.  I decided to take the day off yesterday after we had our first snow of 2016.  It didn't take long to completely melt from the streets and just leave a bunch of slush, but my yard is still covered in a pretty white snow for now.  Come Monday though, I'm ready for it to be gone.  That is how we are here in Memphis.  We like one good snow one day per year, and then we are ready for it to go away.  Shane took Leighton out to play in the snow in her Radio Flyer wagon, but she didn't seem to care much for the snow either.  Monday I'll be driving to New Orleans for a week for work, so let's hope the roads are clear the whole drive there.  Did you get any snow?
The ground may be covered in snow, but I have lots of bright colors on my mind.  Which is your favorite must have item this month?  Mine is definitely
this bag
!  See you back Monday from New Orleans!