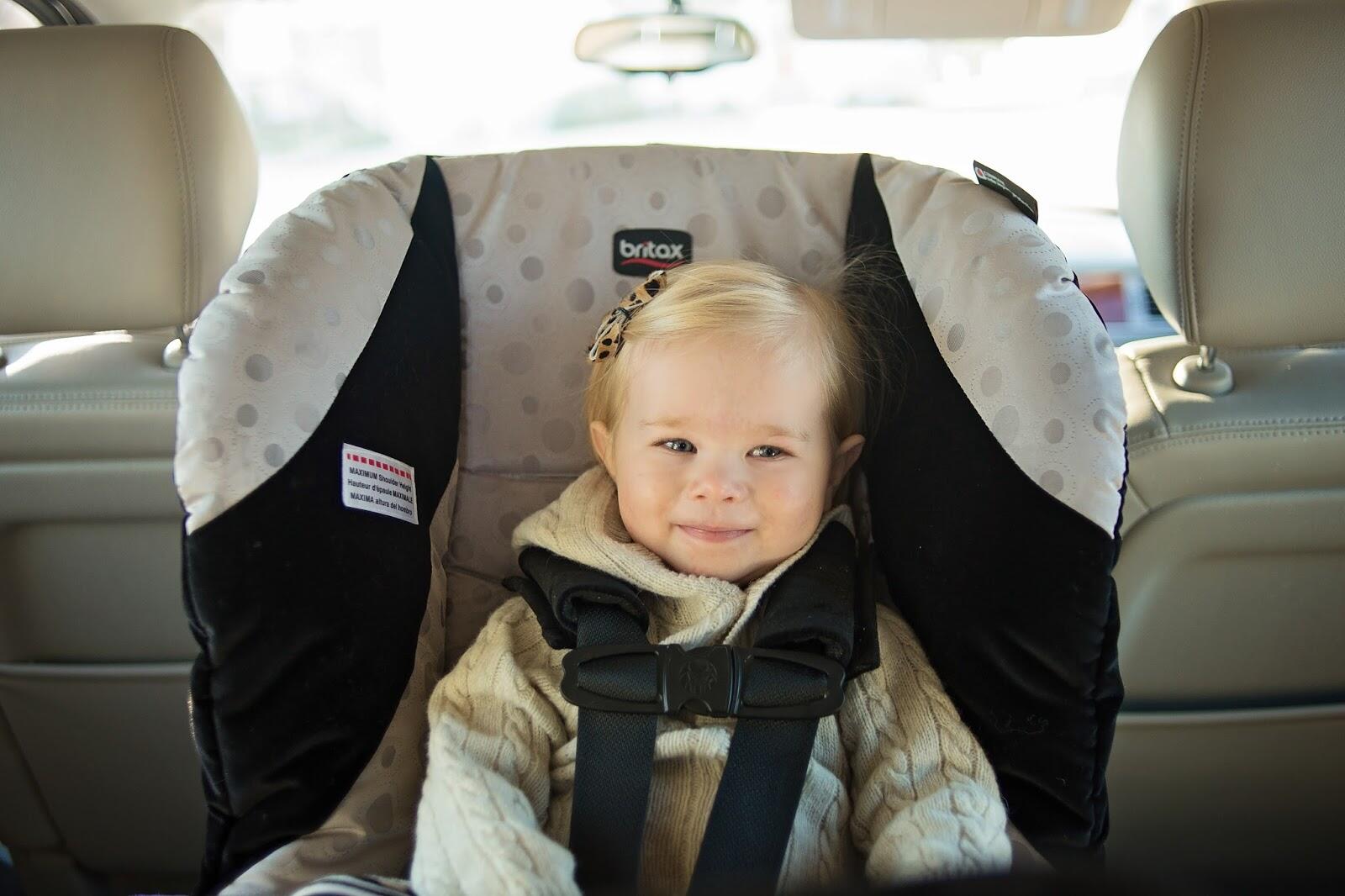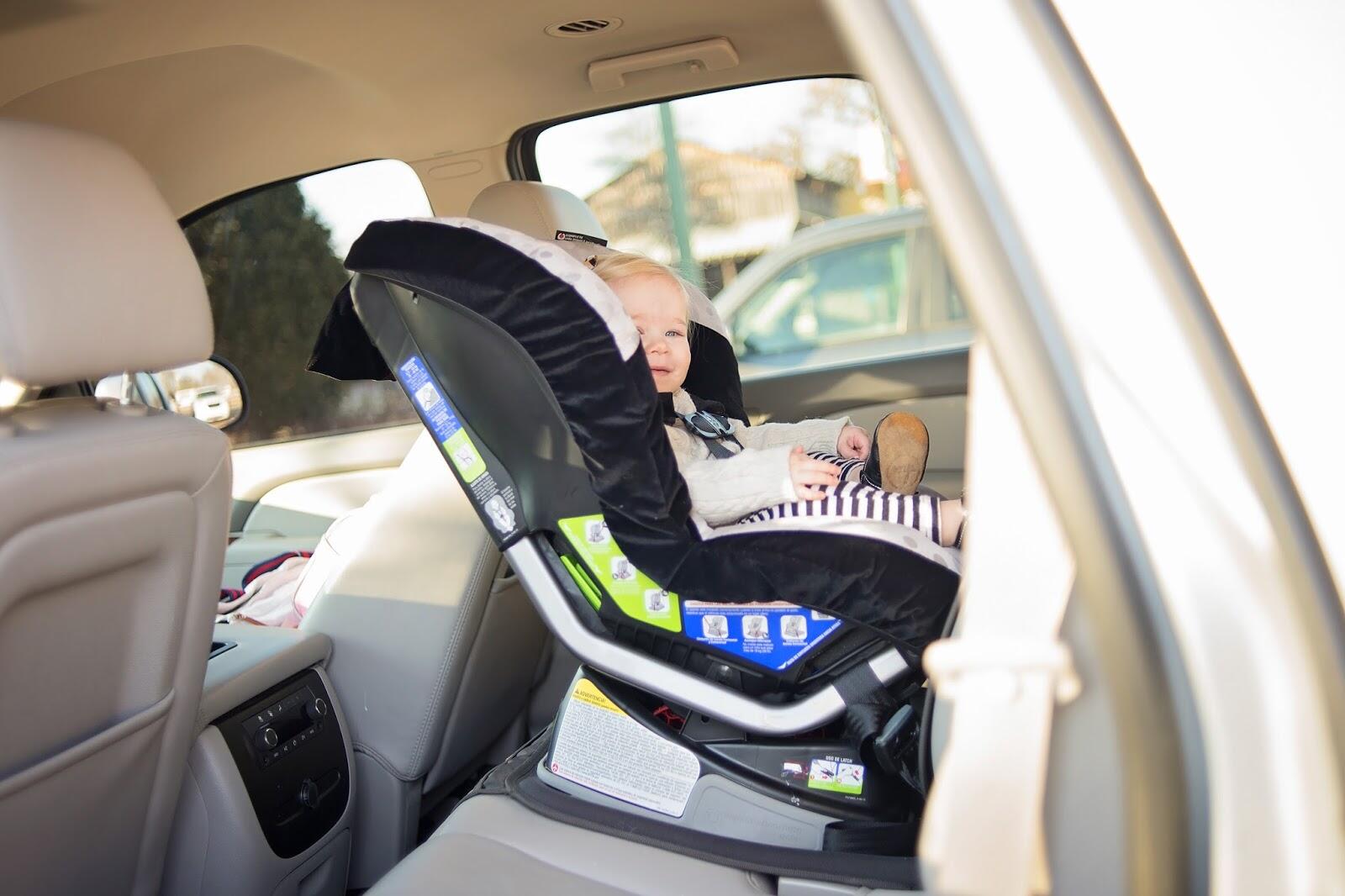 Leighton is almost 16 months old now, so a couple months ago, we finally decided we wanted to go ahead and retire from the infant car seat to a convertible car seat. We were pretty lost and overwhelmed at first. We are both first time parents, and there are SO many options out there, so many opinions and then so much contradicting and confusing information out there. We decided to start with our favorite baby store that carries almost every baby brand you could ever want. There were so many options, I wanted to see them all in person before just ordering online and hoping I liked it. While out of town, I stopped by
buybuy BABY
to look at car seats. I had already had a few friends recommend Britax, so I was pretty sure I wanted a Britax but wanted to make sure. After looking at the selection in store, I ended up setting on the
Britax Roundabout Convertible Car Seat
. It had good reviews, was still a good price, and Leighton could use it up to 55lbs. We love this car seat. We actually ended up getting 3 of them, one for each of us, and my mom got the same one too because she liked it so much. Car seats can seem pretty expensive and overwhelming at first, but when it comes to your child's life, I think it's important to spend the extra time and money to get something that you feel is safe.
Since it is recommended to rear face for at least 2 years, we have decided to do just that, especially since Leighton is fairly petite. This car seat is made for children 5-40lbs rear facing and 20-55lbs forward facing. If you're in the market for a car seat,
buybuy BABY
has one of the best selections and choice of brands. They also have a handy
car seat buying guide
that I used to help me decided for sure which convertible car seat I wanted. P.S. If you're looking for more car seat safety information and tips, make sure you check out
The Car Seat Lady
or
Car Seats for the Littles
.
Which car seat did you get? What was the deciding factor for the one you chose?