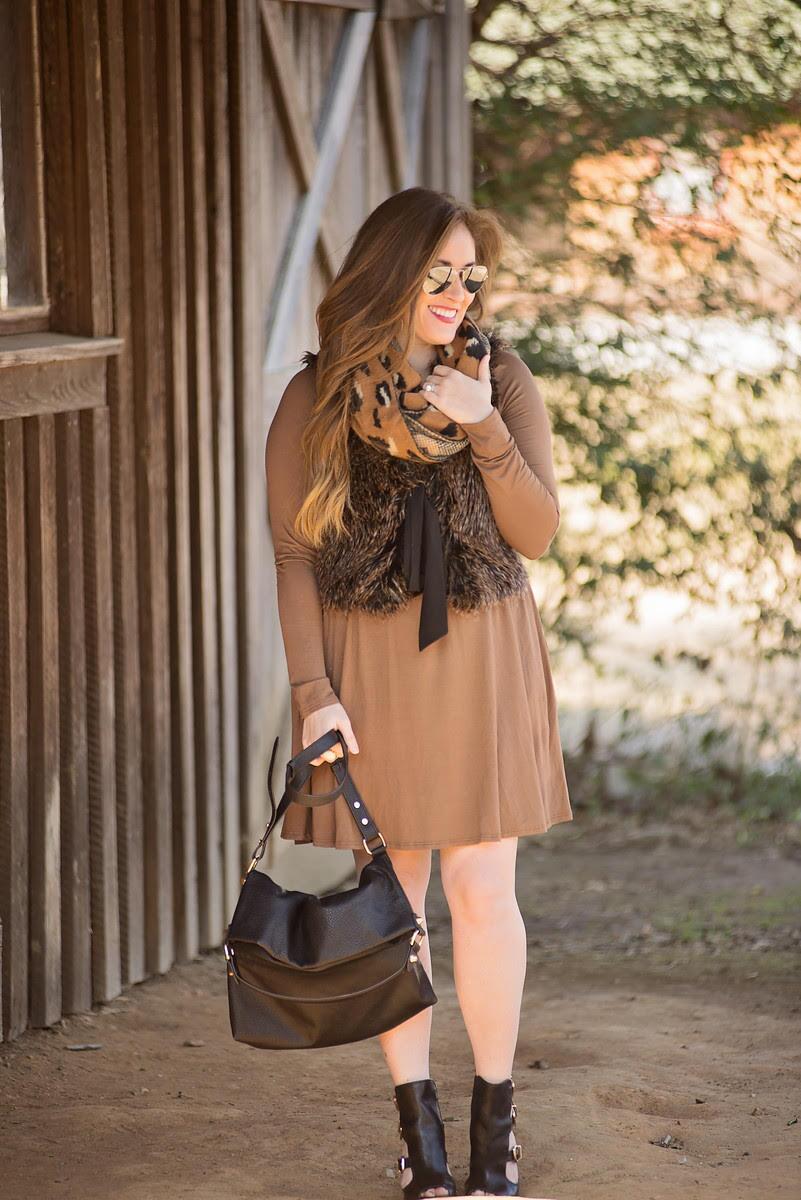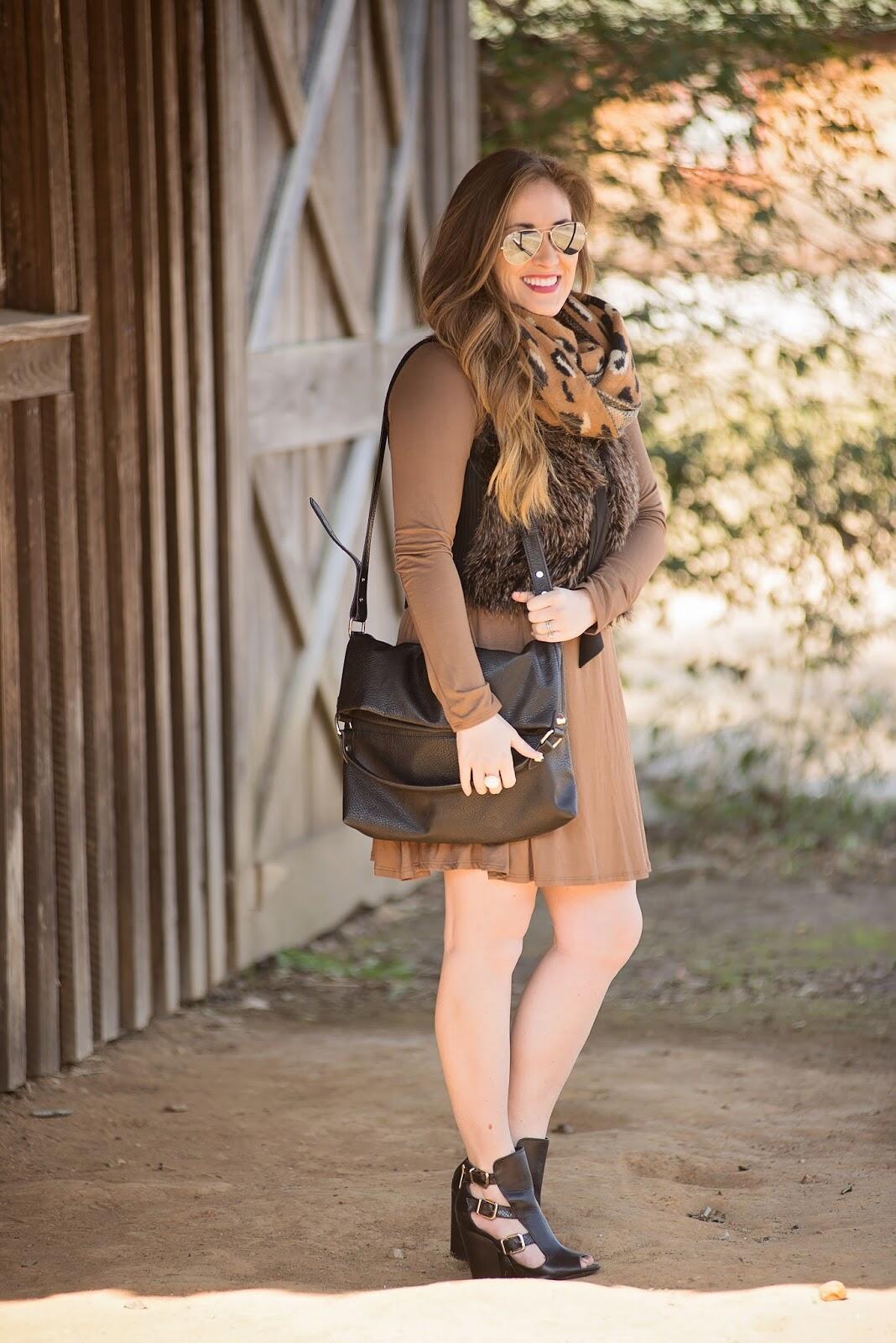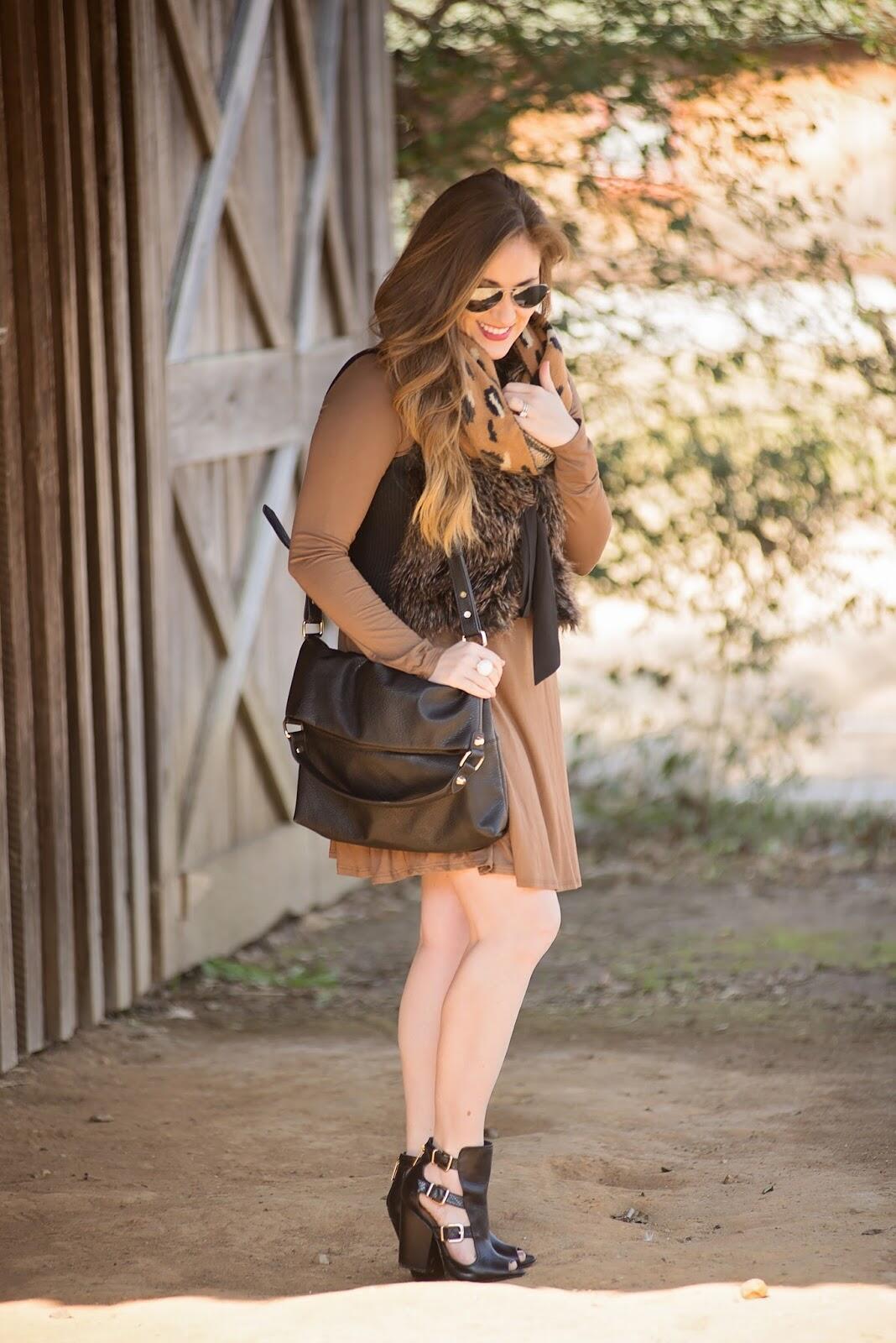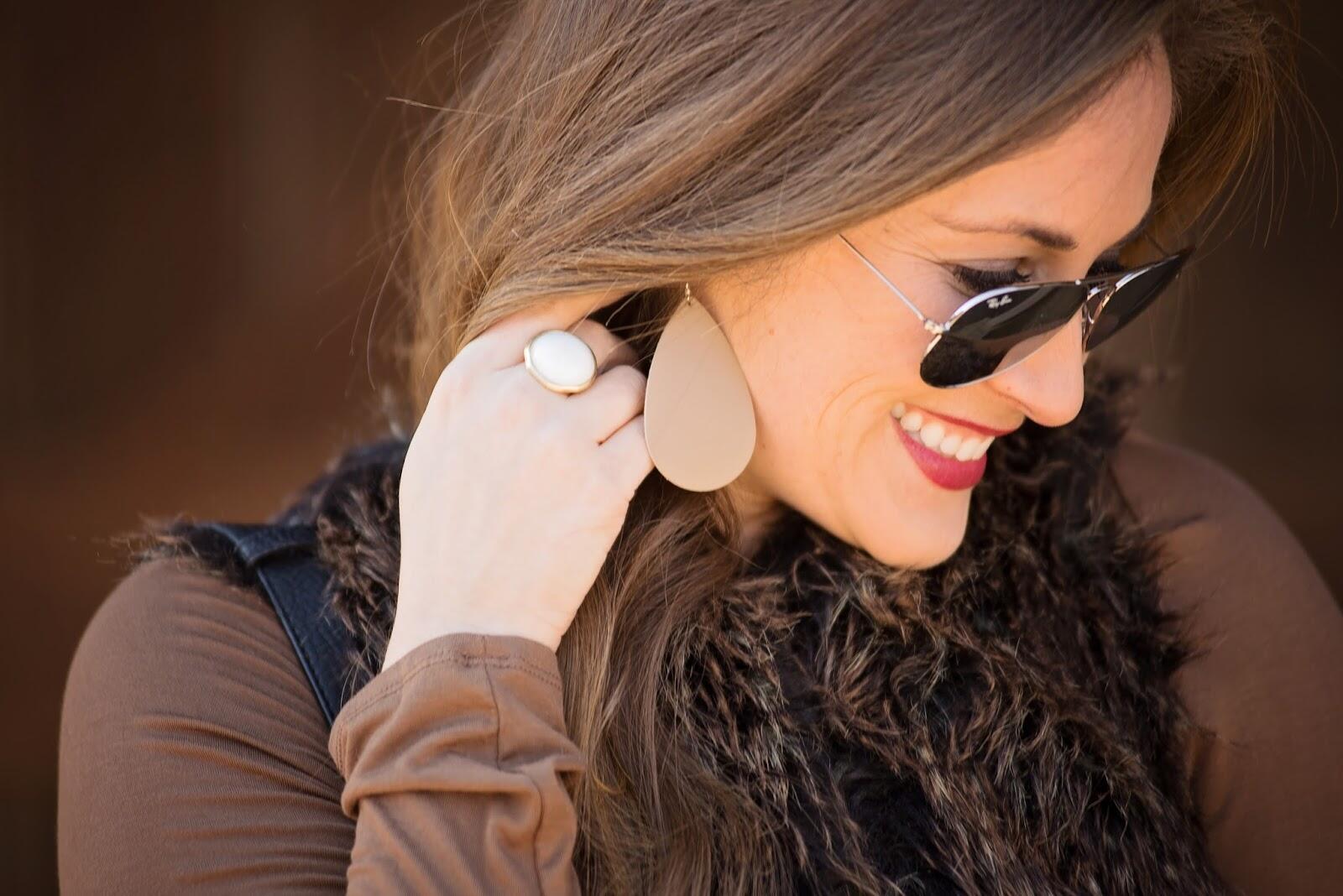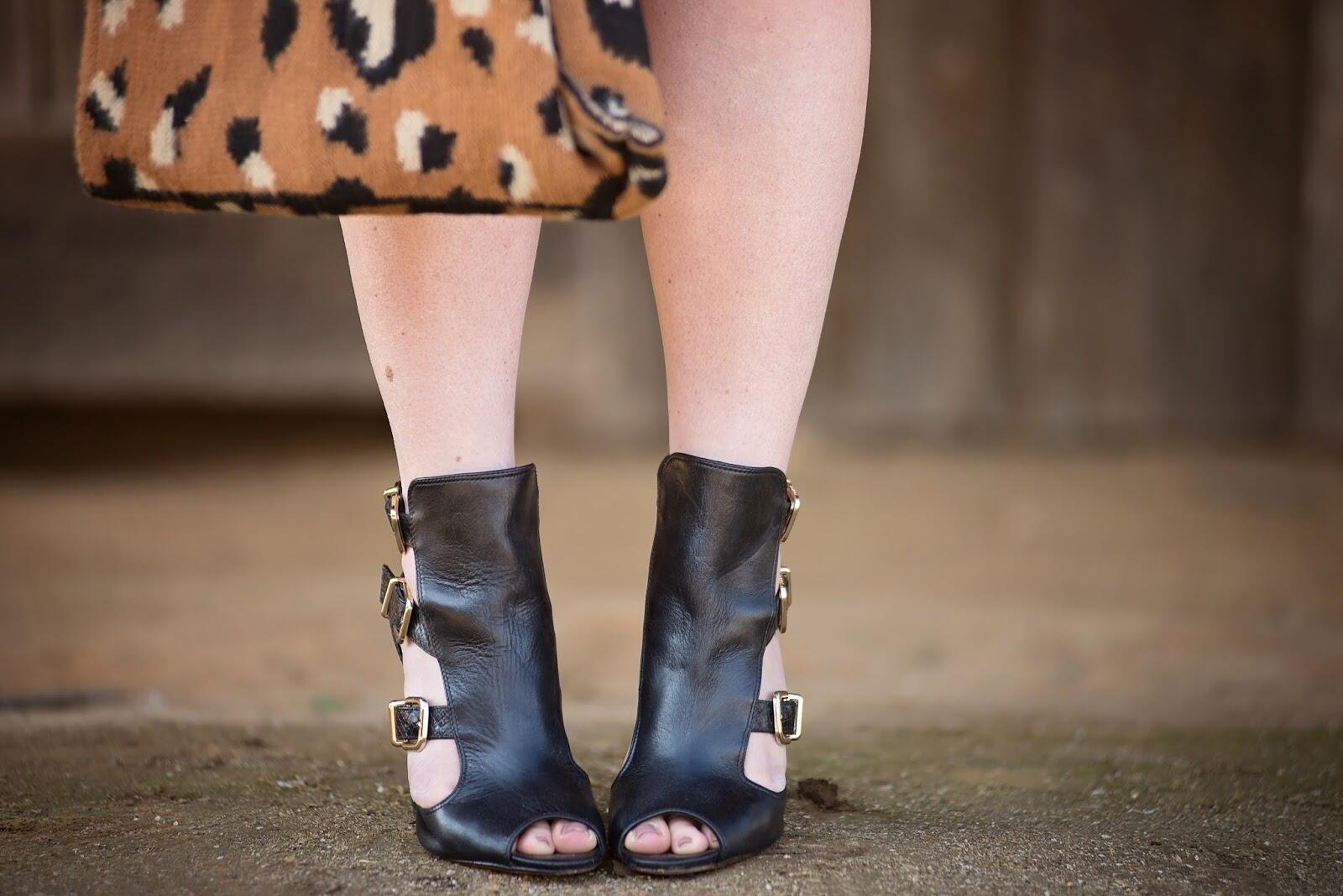 Happy Monday ladies! Did everyone have a great weekend? On Saturday, it was in the 60's, so we took Leighton to the zoo. She had a great time, and it was nice to finally have some more sunshine. On Sunday, I went to one of my best friend's baby shower. It was so nice getting to see everyone and all their little ones too. I think a play date is in order soon! While I was at the shower, Shane took Leighton on a bike ride to the park. I hope there are more sunshine filled weekends in our future.
As it's been warming up a little, we're in that transitional phase between winter and spring. It has been a little warmer, but it has still been really windy and even chilly at night.
This comfy cotton dress from L Mae
is perfect for work or even those date nights. I paired it with my go-to faux fur vest, some gladiator heels, the cutest
Nickel & Suede leopard print infinity scarf
and my
Nickel & Suede leather earrings
. You've seen me wear their earrings quite a few times, and I really love how versatile they are. They look great no matter how casual or dressy you are. I'll admit I've gotten pretty bad about wearing jewelry some days, especially earrings. I'm thinking it's a mom thing. You remember the diaper bag, the sippy cup, the milk, the snacks, but then you forget to put on your jewelry. Their leather earrings are great neturals and can easily be dressed up or down. I actually keep a pair in my vehicle and throw them on when I get somewhere. P.S. Today I'm teaming up with Nickel & Suede to give away $50 to spend at their site. What would you choose form
Nickel & Suede
if you won?