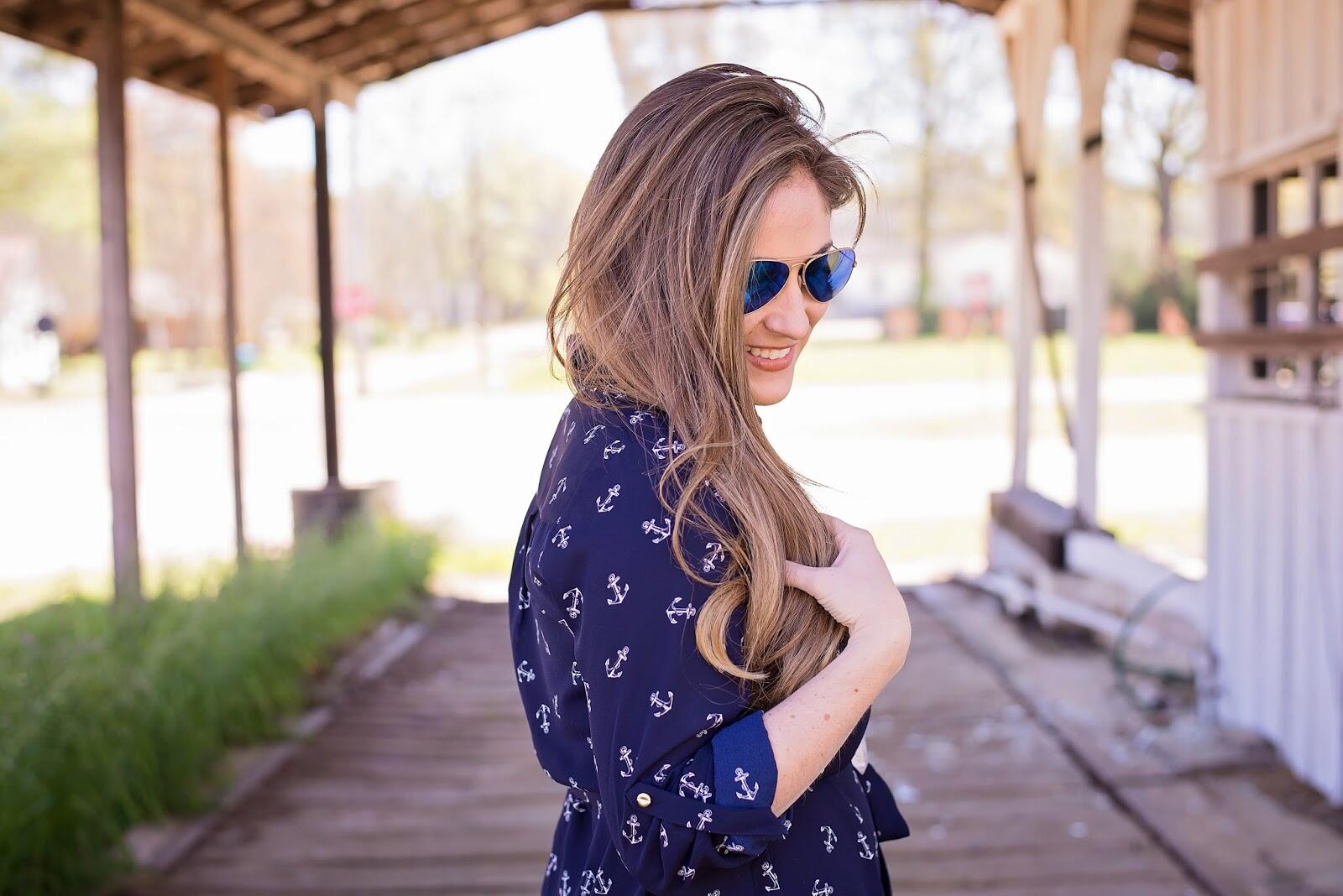 Whether your hair is dry, damaged or dull, there is a Nexxus product that is just right for your hair. I grew up using Nexxus shampoo (when I could sneak it from my mom's bathroom.)
Since my hair is a little dry on the ends, I decided to go with the Therappe shampoo for replenishing, mouse plus volumizing foam and comb through volume finishing mist hairspray. The shampoo has made my hair feel so much softer. My hair texture has changed quite a bit postpartum. When I previously used shampoos for oily hair in the past, I now have to use moisturizing shampoos for dry hair. Formulated with concentrated, 100% pure Elastin Protein and a precious Caviar Complex, the Therappe & Humectress lines works to restore your hairs natural beauty. The best thing about the Nexxus line is that I can get salon quality products at Walmart prices everyday.
1. Some of my best tips for helping your hair to look it's best is to start with re-evaluating your hair. What kind of hair texture do you actually have and what are you looking for? I have used shampoos for oily hair for years, but the truth is I don't even really have oily hair anymore. It was just habit for me to purchase products for that particular hair texture after all these years. I actually have fairly dry hair now.
2. After you've decided what type of hair texture you have, buy those Nexxus products that are actually made for that hair texture. And that includes conditioner! Out of habit (see above) I hardly ever have used conditioner. I was always afraid it would make my hair greasy. The truth is, it doens't make my hair greasy. My hair needs that moisture, and is begging for a little moisture and TLC. I was told to use conditioner like you are putting your hair in a ponytail. Apply it from the nape of the neck where you would grab your hair for a ponytail and apply to the ends. Well, my hair is super dry, course and even kinky now, especially on one side of my head and around my face, so I have actually been applying conditioner to all of my hair. It has made such a difference for me!
3. Only wash your hair every 2-4 days (if you can't go that long, that is fine, but most hair actually looks and feels better if it isn't stripped of it's natural oils everyday.) I go at least 2 days between washes but sometimes more. I also have super thick and dry hair, so that helps me to be able to go longer between washes. Dry shampoo, loose makeup powder or baby powder can also help you to stretch your hairstyle a day or two. So can ponytails, buns or the half wash.