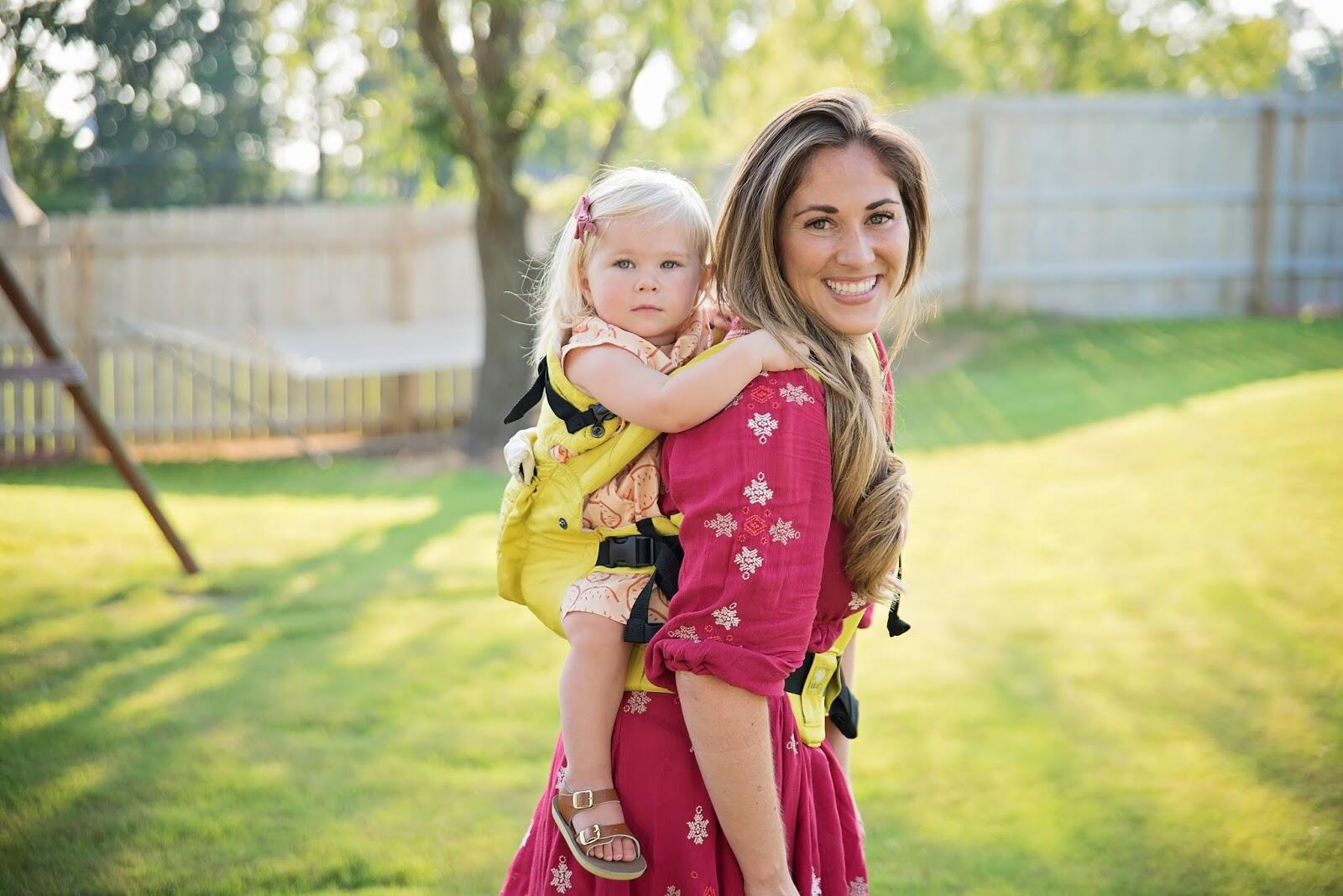 Babywearing was never really a question for me; I just knew I wanted to do it from the beginning.  But in case you need a little motivation, I've rounded up my 5 favorite reasons to babywear.
1.)  Close enough to kiss is how you want to wear your baby.  Is there any better reason to babywear than to have your baby cuddled up on your chest when wearing them?  It also helps soothe baby more which usually means less crying.  Win win!
2.)  It makes breastfeeding SO much easier.  And it's also pretty dang discreet.
3.)  Babywearing burns calories.  Toting all that extra weight of a baby around really does burn more calories.  That mixed with breastfeeding and healthy eating helped me to lose my 38 lbs in about 4 weeks.
4.)  Hands free.  We as women are usually wired to multitask.  Babywearing makes you hands free so you can multitask to your heart's content.  But personally, if I could go back, I would use all that hands free time to just sit there staring at my baby.  The dishes can wait.  = )
5.)  It is so much easier and more convenient than toting around a big stroller everywhere you go.  Is it just me or are the aisles at kid's clothing stores not even wide enough for strollers?!