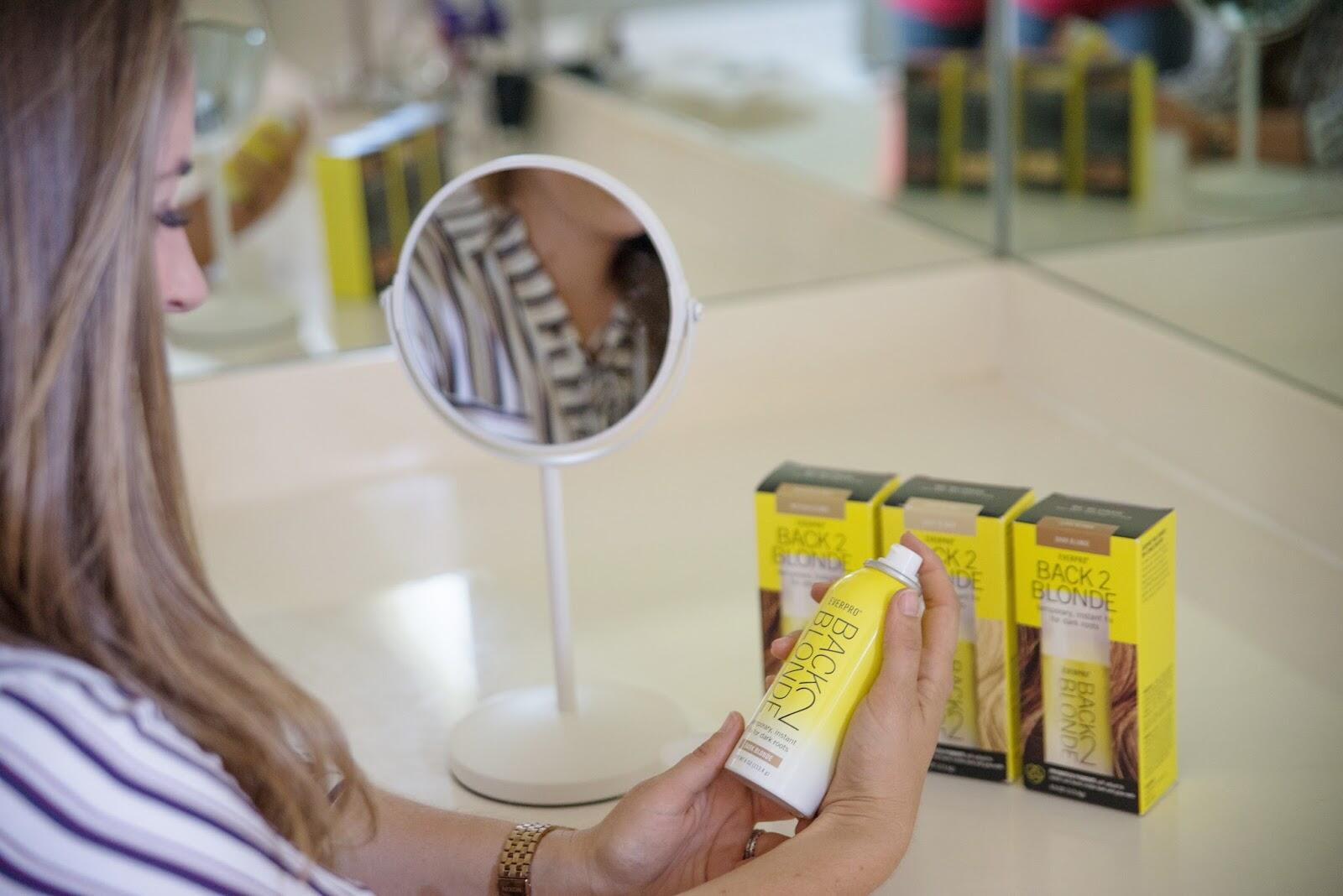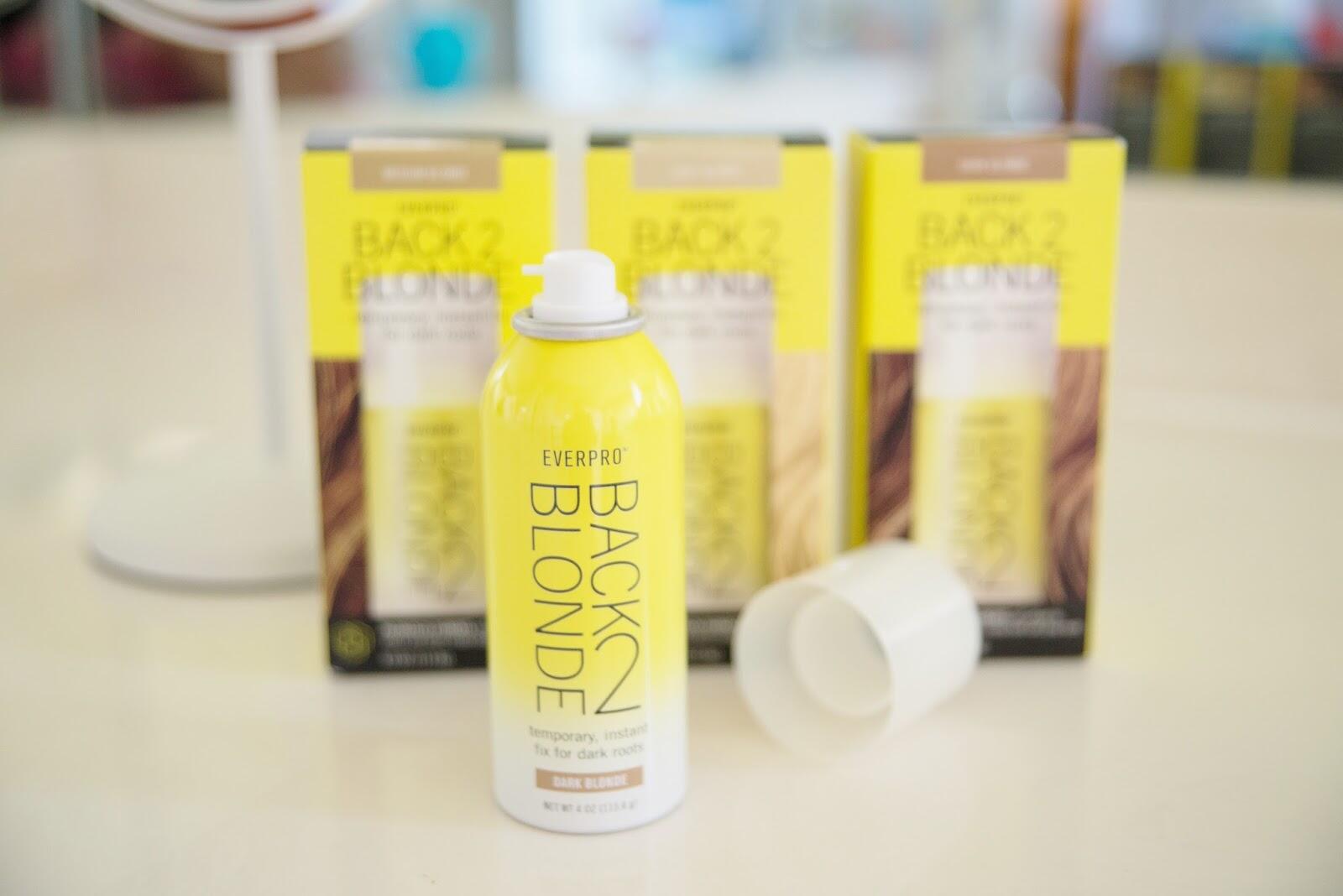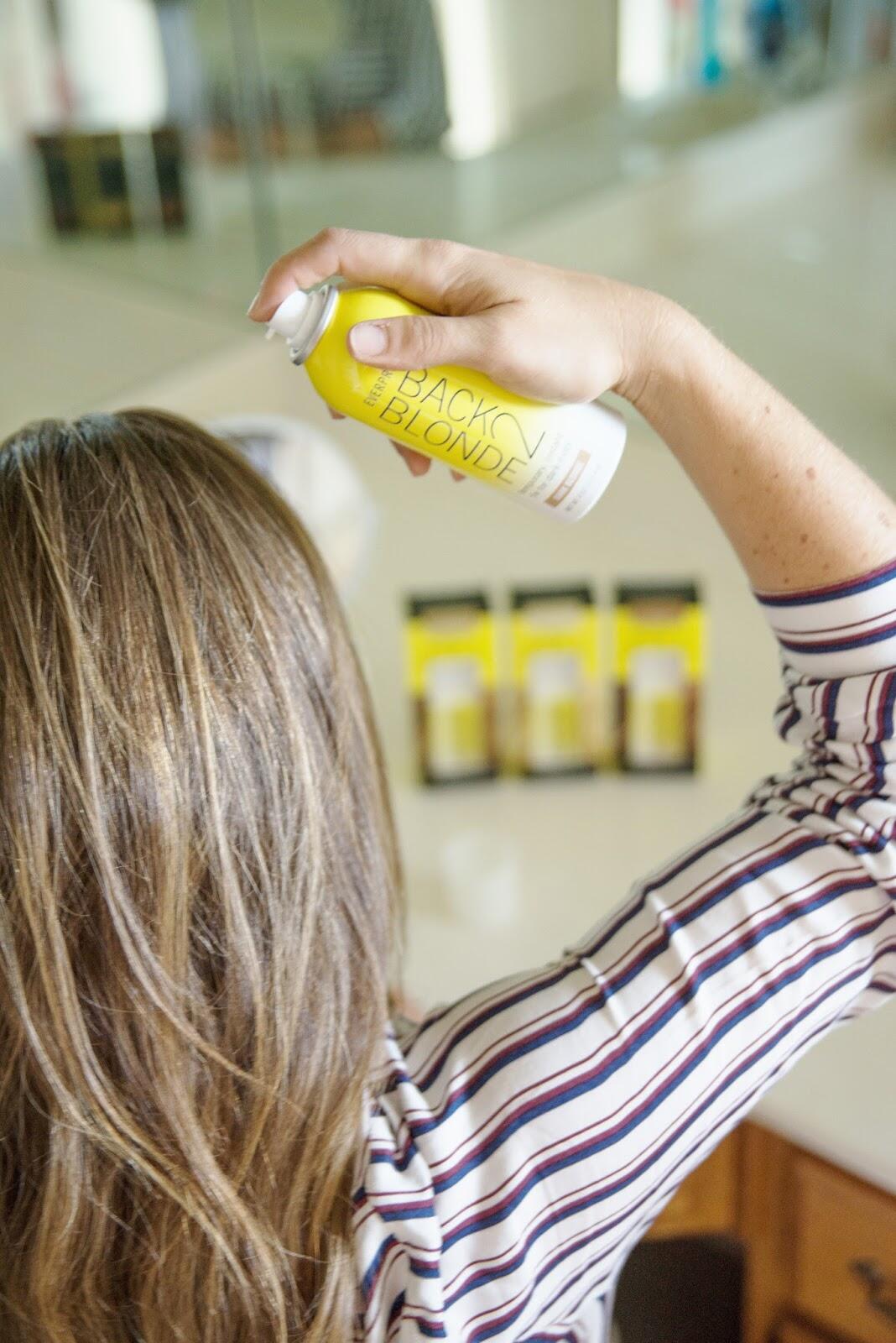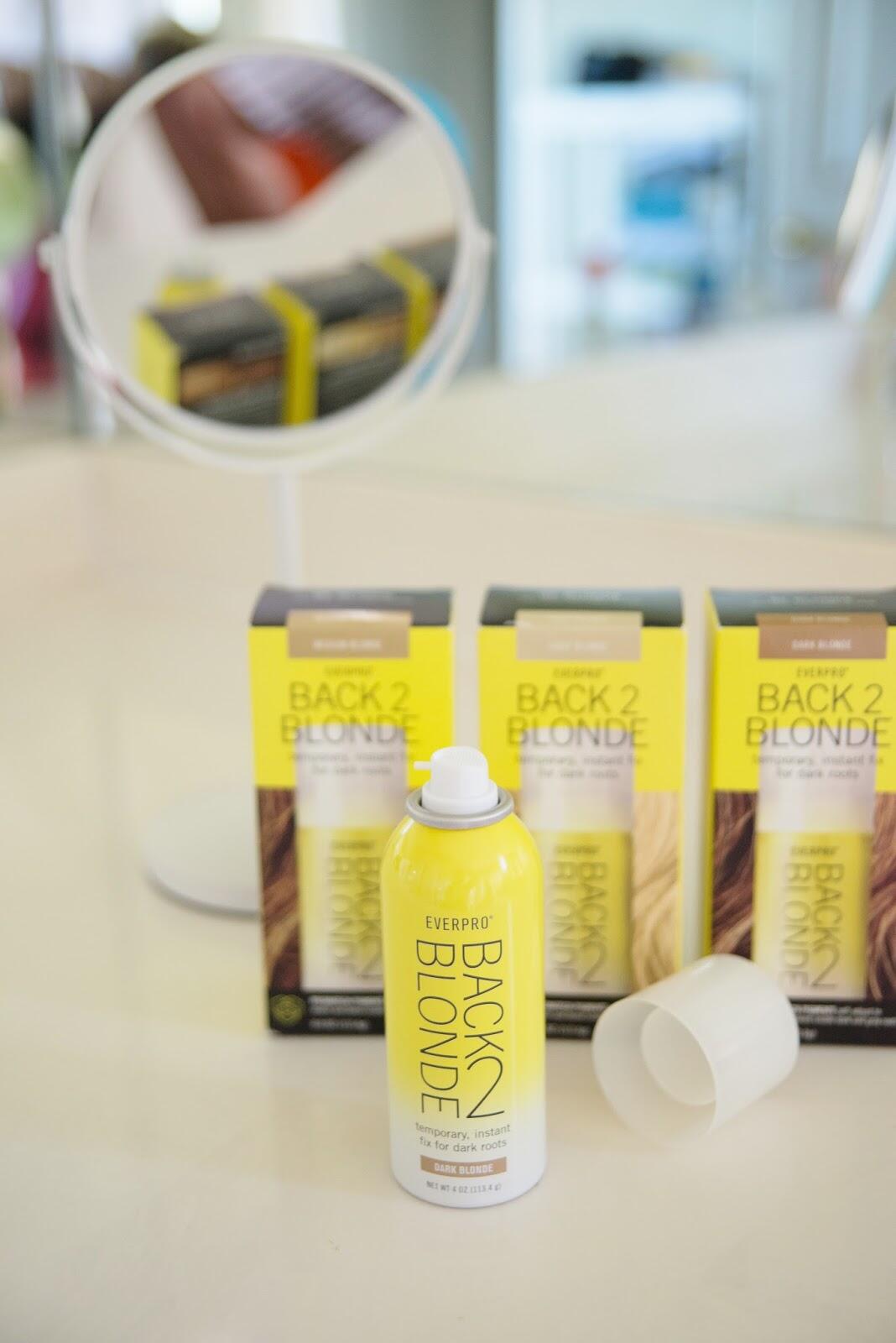 Dark roots. They are practically inevitable. But who has time to go get a touchup at the salon every few weeks?! I have dirty blonde hair and recently started highlighting it again. I love the lighter and brighter color, but I don't love the upkeep. Shortly after getting it colored, I feel like the dark roots creep up sooner and sooner every time! As a busy mom, I am always looking for ways to save time, and
Back 2 Blonde
is one of my new favorite products.
Back 2 Blonde is a temporary root concealer spray and instantly turns dark roots back to blonde. It comes in 3 different shades – light, medium and dark blonde – so you can easily match your roots to your haircolor. What I love best about Back to Blonde is that it's not permanent. It washes out with shampoo and is just meant to fill in those roots when you desperately need a touchup! Back 2 Blonde makes my hair have a pretty shine too that really looks and feel natural. No messy powder or spray sitting on your hair that looks unnatural. It blends in to your roots quickly and easily and just helps compliment your hair by making your pretty blonde color look ever better at the roots. You can pick up
Back 2 Blonde
at Walgreens, CVS or Rite Aid. P.S. Check out
Ibotta
for a $4 off coupon!
Since summer is the perfect time to brighten up and refresh your look, I am sharing my 5 favorite tips of how to update your beauty routine for summer.
Use Back 2 Blonde to instantly hide those roots and show off those pretty highlights for summer.

With the heat, beach and pool this summer, it really does a number on your skin. Exfoliate and moisturize everyday while in the shower to show off that beautiful sun-kissed skin this summer. The heat wreaks havoc on your skin. Exfoliating will help keep it soft (and bonus, it will absorb moisturizers of self tanners better and more evenly!)

Now is the perfect time to start using bronzer (and sunscreen!) daily if you don't already. Just apply the bronzer to your cheekbones, along the sides of your nose and your forehead. It instantly gives you that sun-kissed glow.

Try the perfect summertime do – soft waves, a braid or throw on a hat. There is no point in fighting the water, frizz and waves this summer. If you can't beat them, join them, and work with your natural texture. I have wavy hair, and I love rocking waves or braids in summertime instead of pulling out the flatiron.

Try a BB cream instead of foundation this summer. It will feel so much lighter on your skin, look more natural, and most of them have SPF in them too. And you won't feel like your makeup is melting off in the summer heat.
Have you tried
Back 2 Blonde
yet? What are your favorite ways to update your beauty routine this summer?
This post is sponsored by Back 2 Blonde, but all opinions are 100% my own.