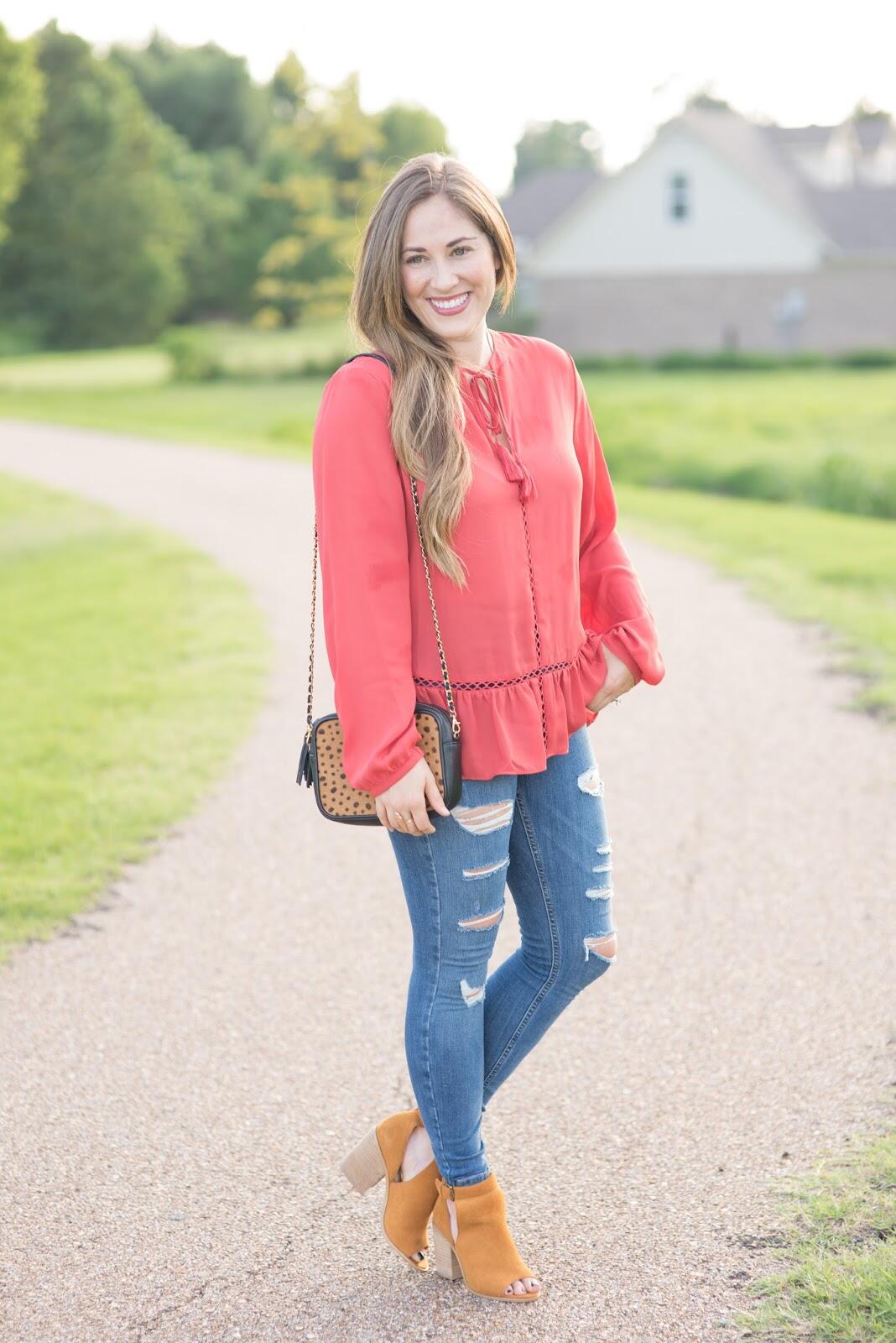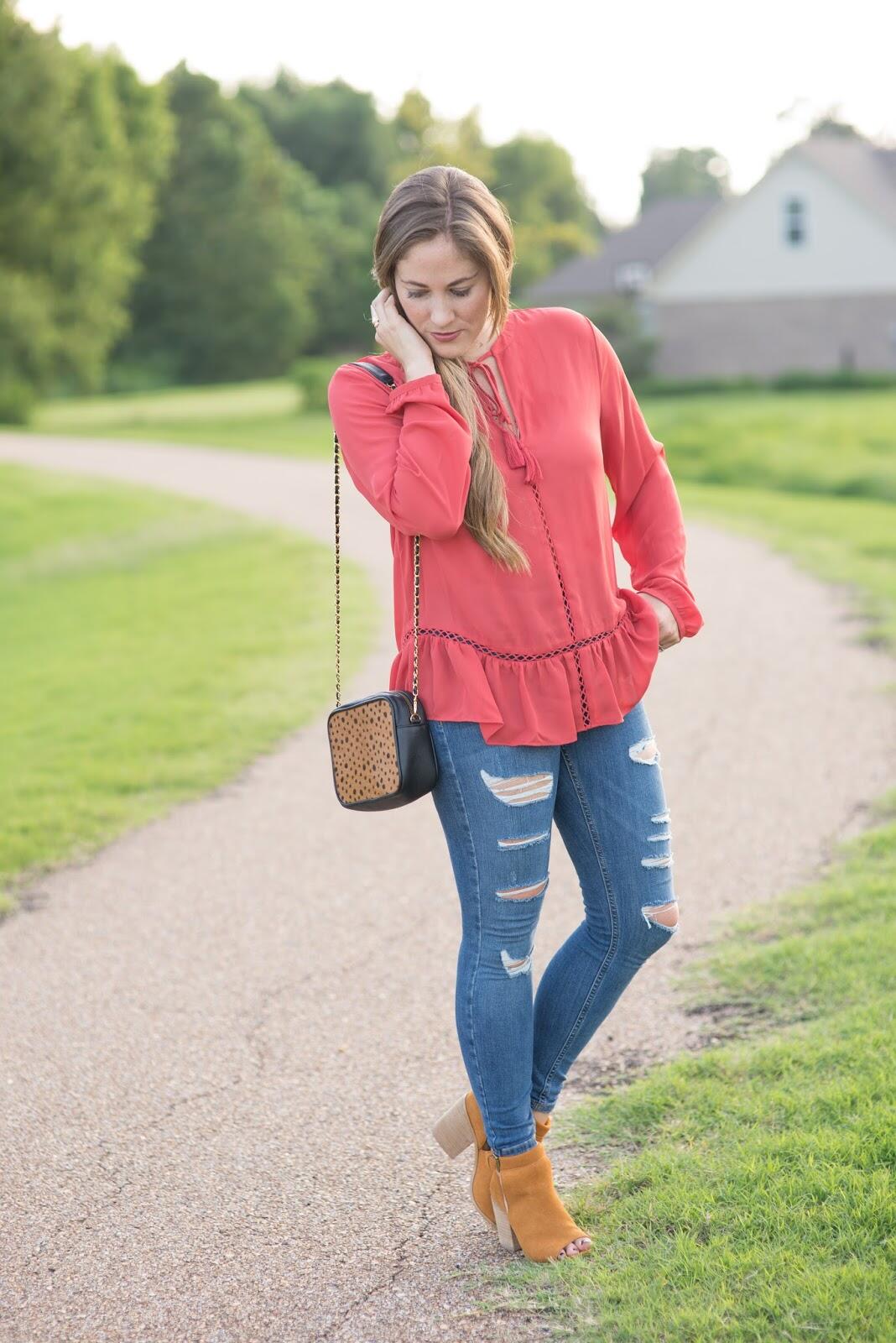 because it helped me to find this top that I wouldn't have seen if I wouldn't have been using Octer.
Octer compiles home, beauty and fashion items from stores like Shopbop, Nordstrom, Stein Mart, JCPenney and Topshop and plenty more.  It includes stores you may not have even thought about shopping at, so you can find some fun new finds that you might not otherwise.
Now is the perfect time to start searching for those great items that will help you transition from summer to fall, and the best part is that you can find all of them from Octer.
1. Peeptoe Booties.  Booties are the "it" shoe for fall.  Find a great peeptoe pair, and you can just as easily pair it with summer dresses as you can fall and winter sweaters and ponchos.
2. Vests.  Vests are the perfect layering piece to transition from summer to fall, and they'll carry you through back to spring.  From military vests to flowy waterfall vests to longline vests, they are the perfect piece you can wear now and later.
3. Hats.  There is something about a pretty floppy hat in the fall.  Start pairing them with summer outfits now to give them the perfect fall vibe.
4. Anything in a Fall Print or Color.  Burgundy, huntergreen, burnt orange, plaid or houndstooth.  These are the perfect prints and colors to that when paired with some of the items above will get your outfit fall ready.
5. Scarves.  No fall outfit is complete without a scarf.  Top off your outfit with one and you're ready to go!