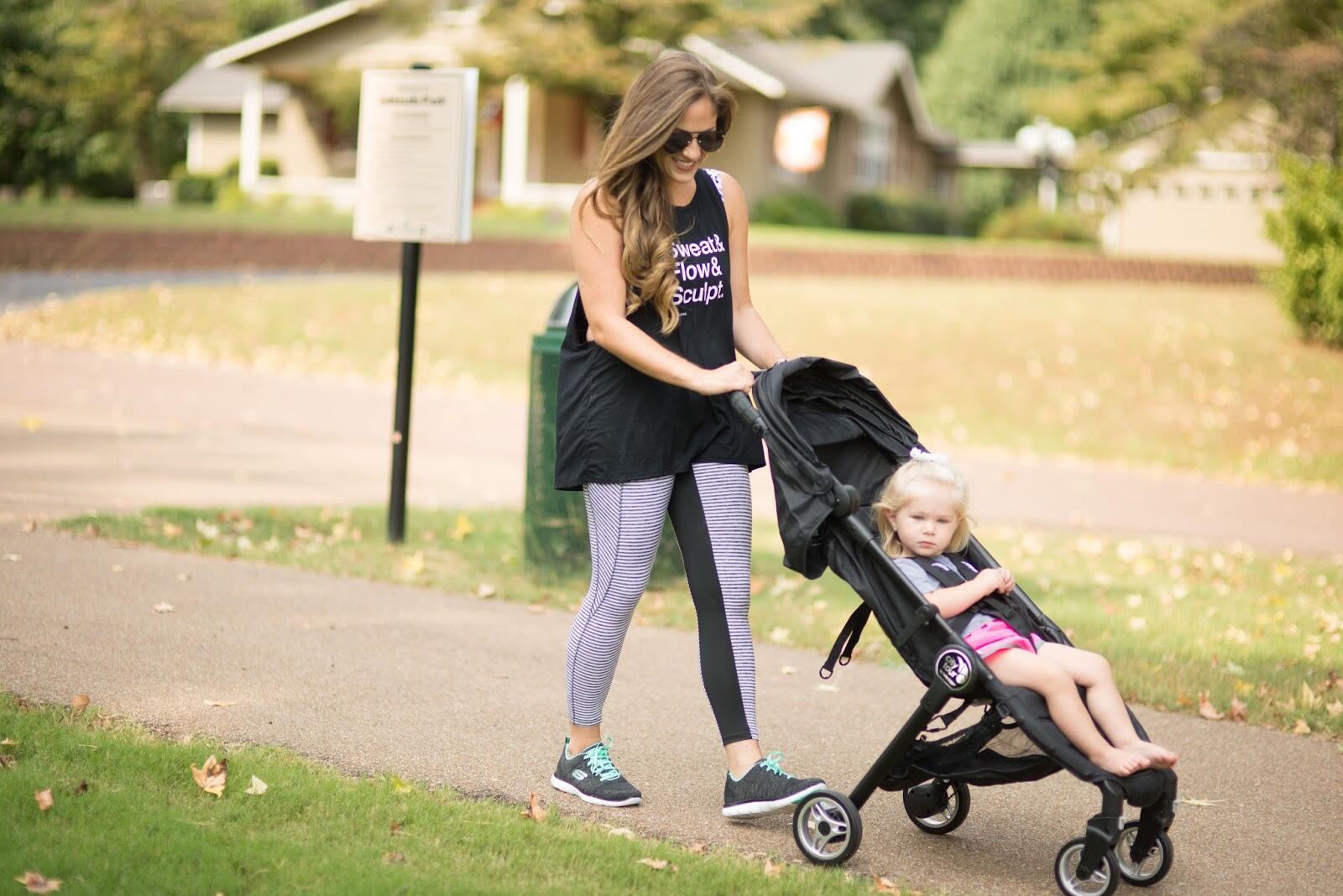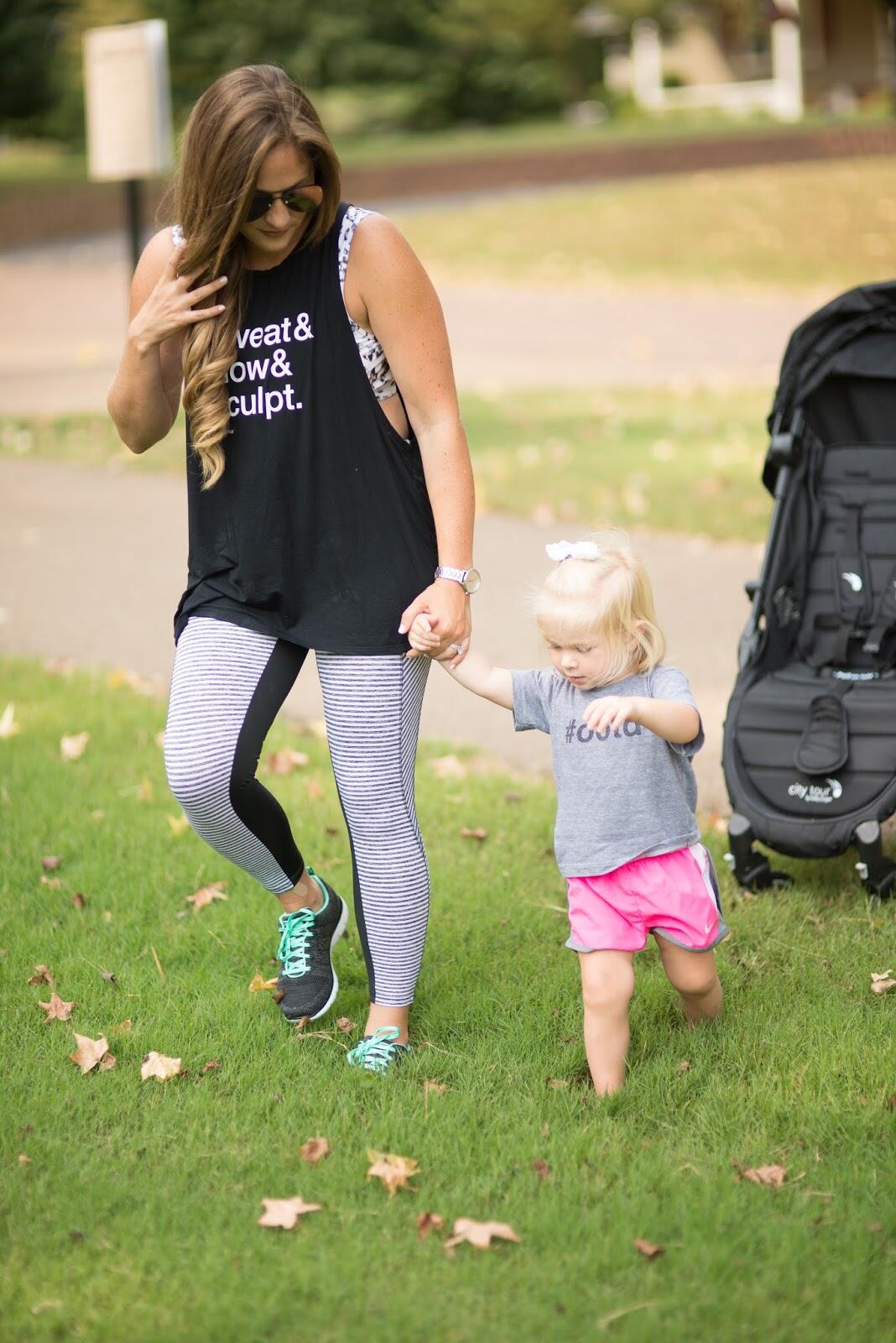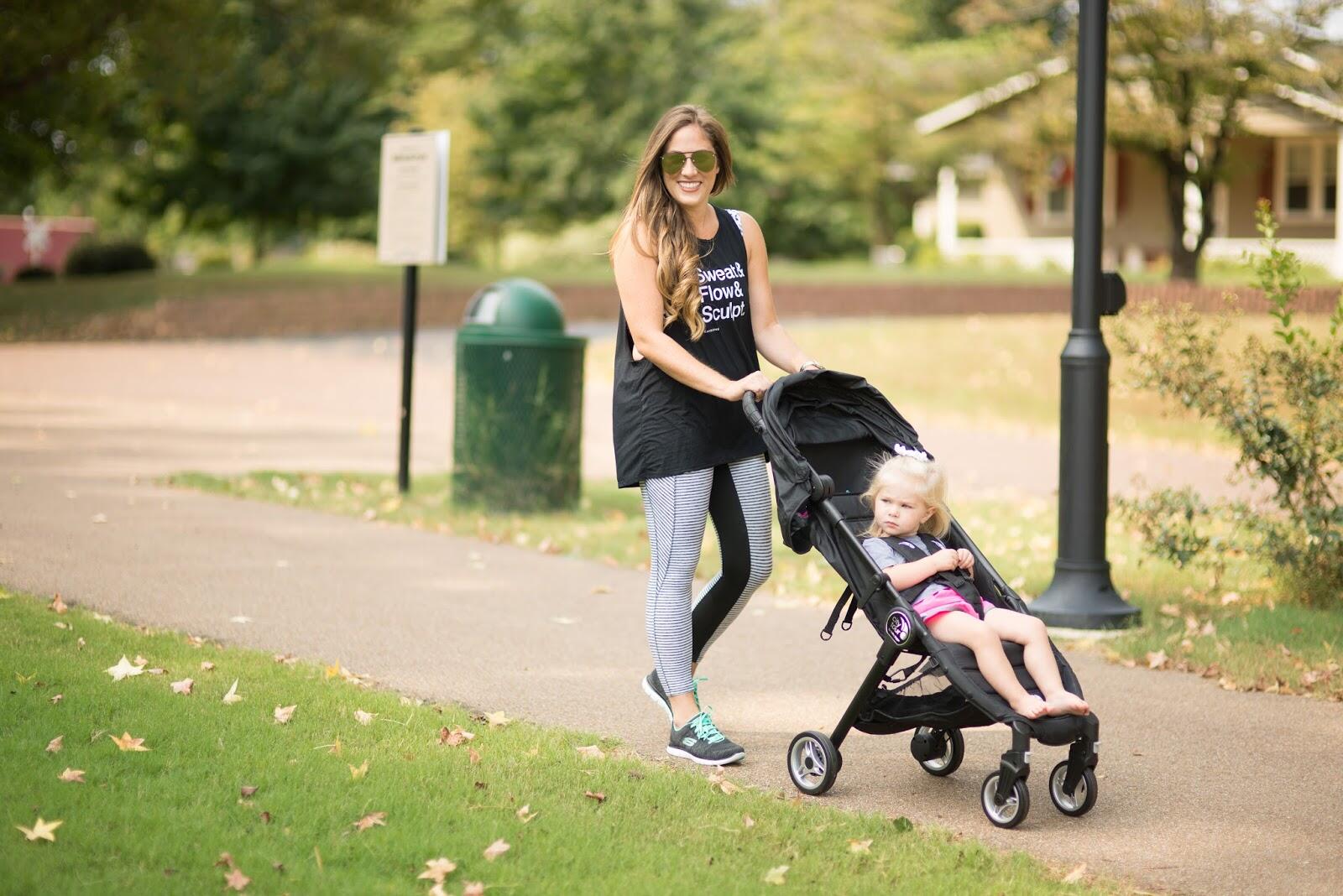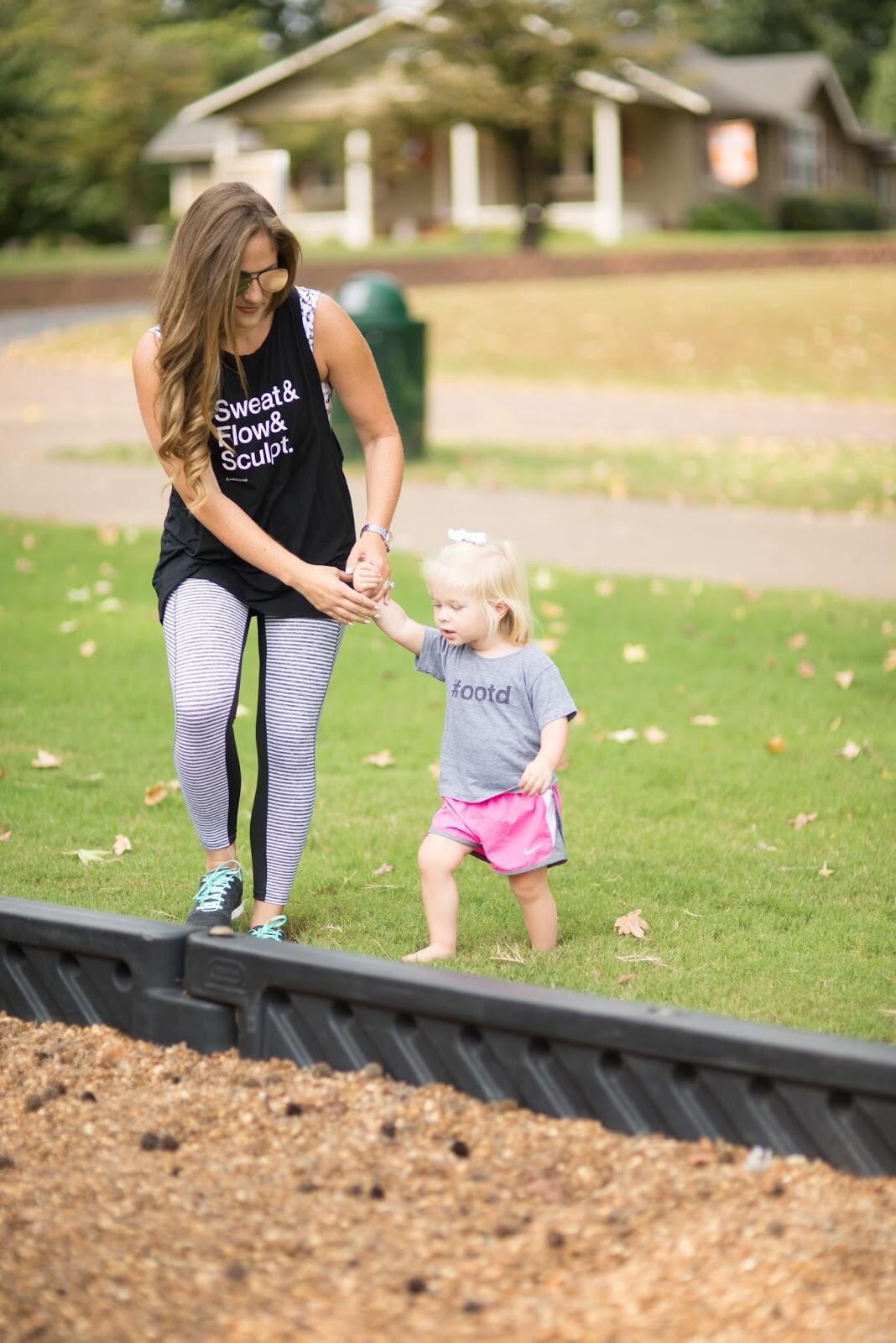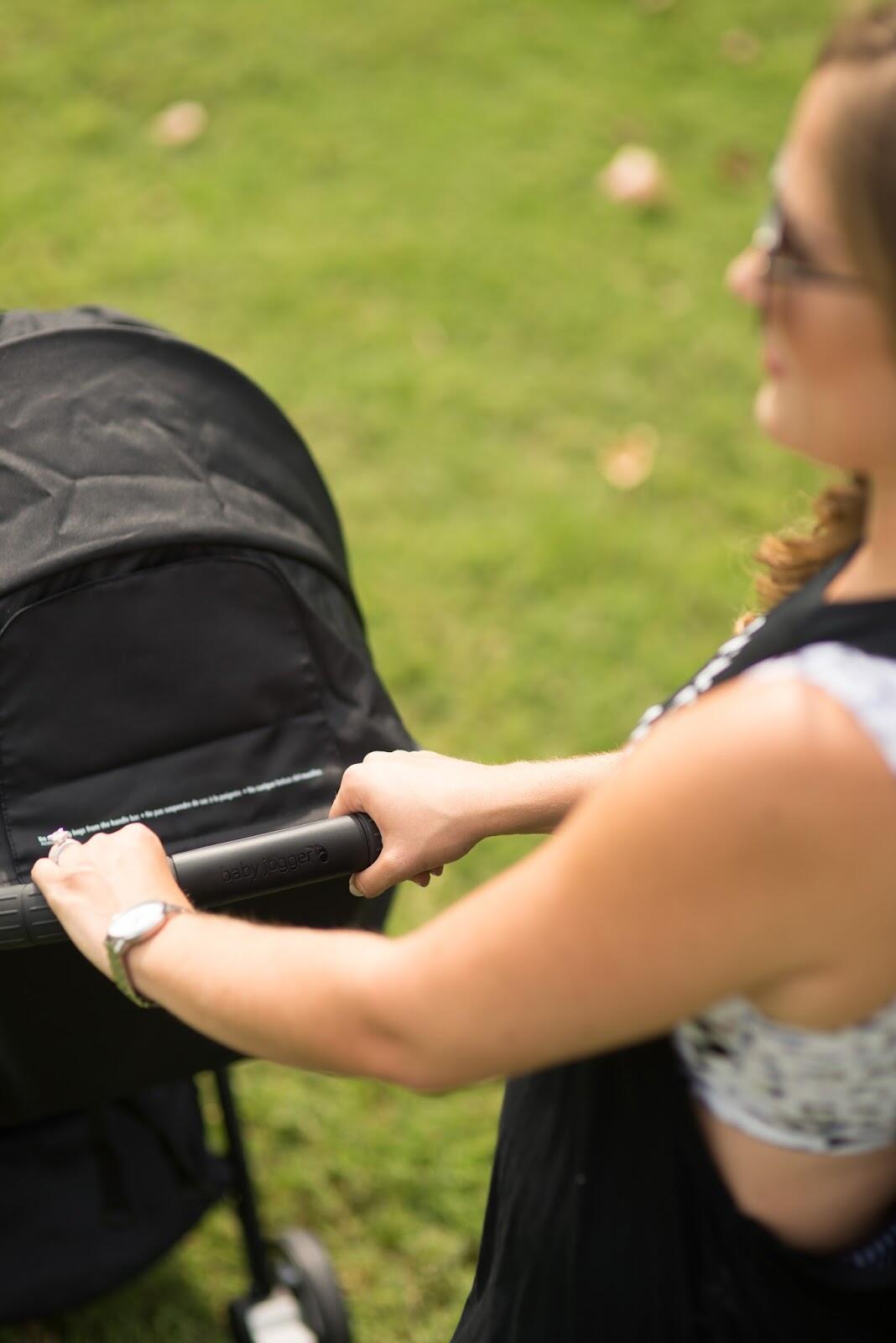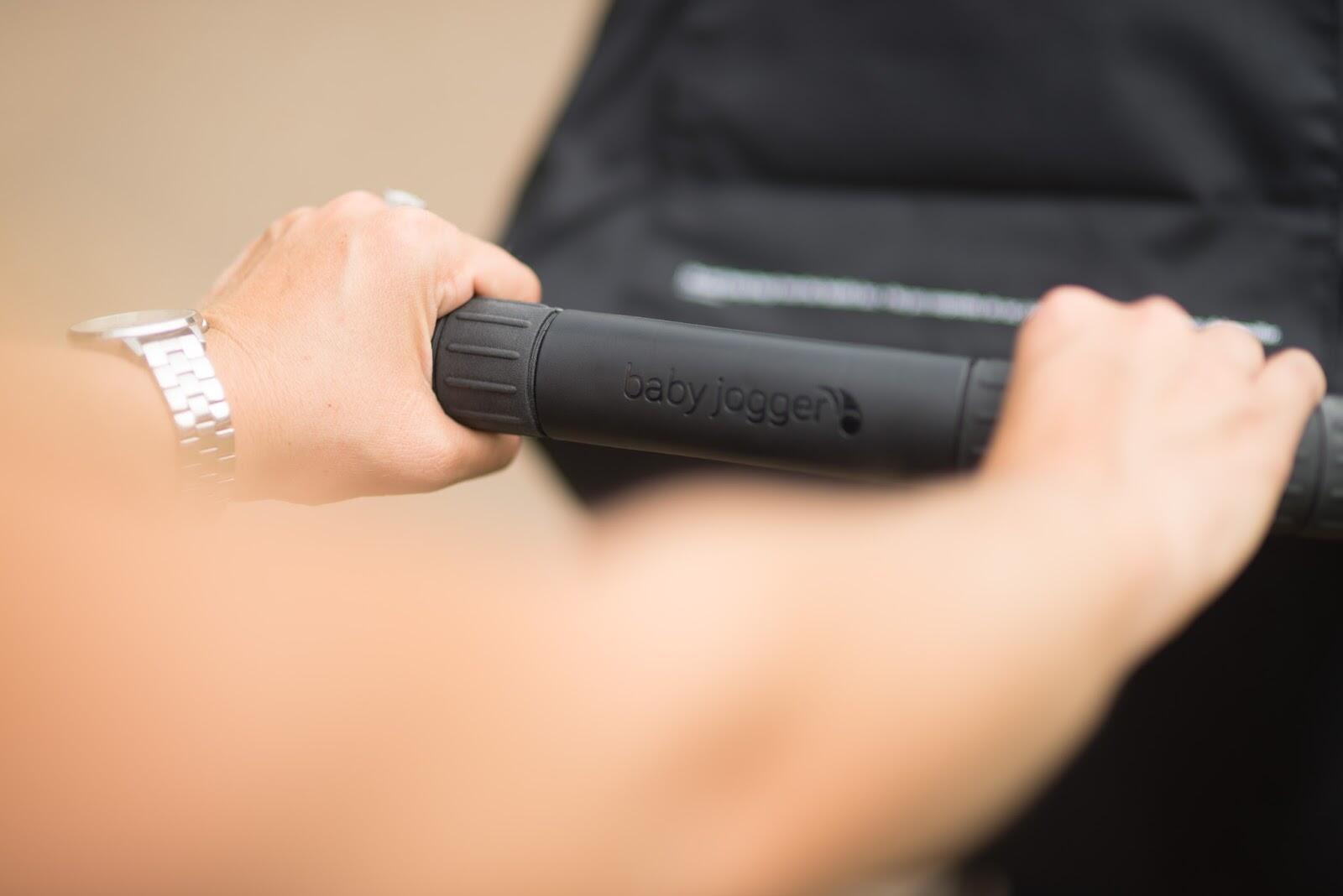 It's no secret that Leighton and I love to get outdoors. And that especially calls for going for a stroll most days. Sometimes we just stroll through our neighborhood, but our favorite is really to get outside of our neighborhood and go for a stroller walk. When going for a stroller walk, an easy to open and close, compact and lightweight stroller is an absolute must. Cue the new Baby Jogger City Tour™ stroller.
This newest addition to the Baby Jogger line is lightweight, compact and still stylish. It easily opens and closes with only one hand, and y'all this thing is LIGHT. Really light. It is definitely the lightest stroller we have. I never realized how important a lightweight stroller is until we recently started traveling a little more with Leighton. Sure, those bulky strollers with all the bells and whistles are great to keep at home in the garage when just walking around the neighborhood, but if you're anything like us and are on the go a lot, this stroller is a must have.
The
Baby Jogger City Tour™ stroller
is perfect for parents who love taking baby along for daily adventures, weekend road trips and even far-away flights. The ultra-portable City Tour™ stroller has a multi-position reclining seat, and it meets carry-on requirements for many modes of transportation. It will fit into most overhead compartments on airplanes, and it even comes with a nice backpack carrying case to make it more convenient when traveling longer distances. We still haven't flown with Leighton yet, but we will be very soon, and I couldn't imagine flying with a stroller that isn't lightweight.
When we do go for weekly strolls, one of our favorite places is Adkison Park in Atoka. It is nestled off the road with a paved walking trail, a playground that includes a train to play on, picnic tables, and it's right beside another great park, Nancy Lane, that even has softball fields and frisbee golf. There is always something to do here, and the park is even within walking distance to town where we can get some good ice cream, yogurt or slushies. We love strolling at this park because it gives us so many good and nearby options of other places we can stroll to also.
Be sure to visit
Baby Jogger
and check out their Best Places to Stroll Guide. Whether you live near me or somewhere else, you can find a lot of What is your favorite stroller route?
This post is sponsored by Baby Jogger, but all opinions are 100% my own.