This is a sponsored post written by me on behalf of Know Cosmetics.  All opinions are 100% my own.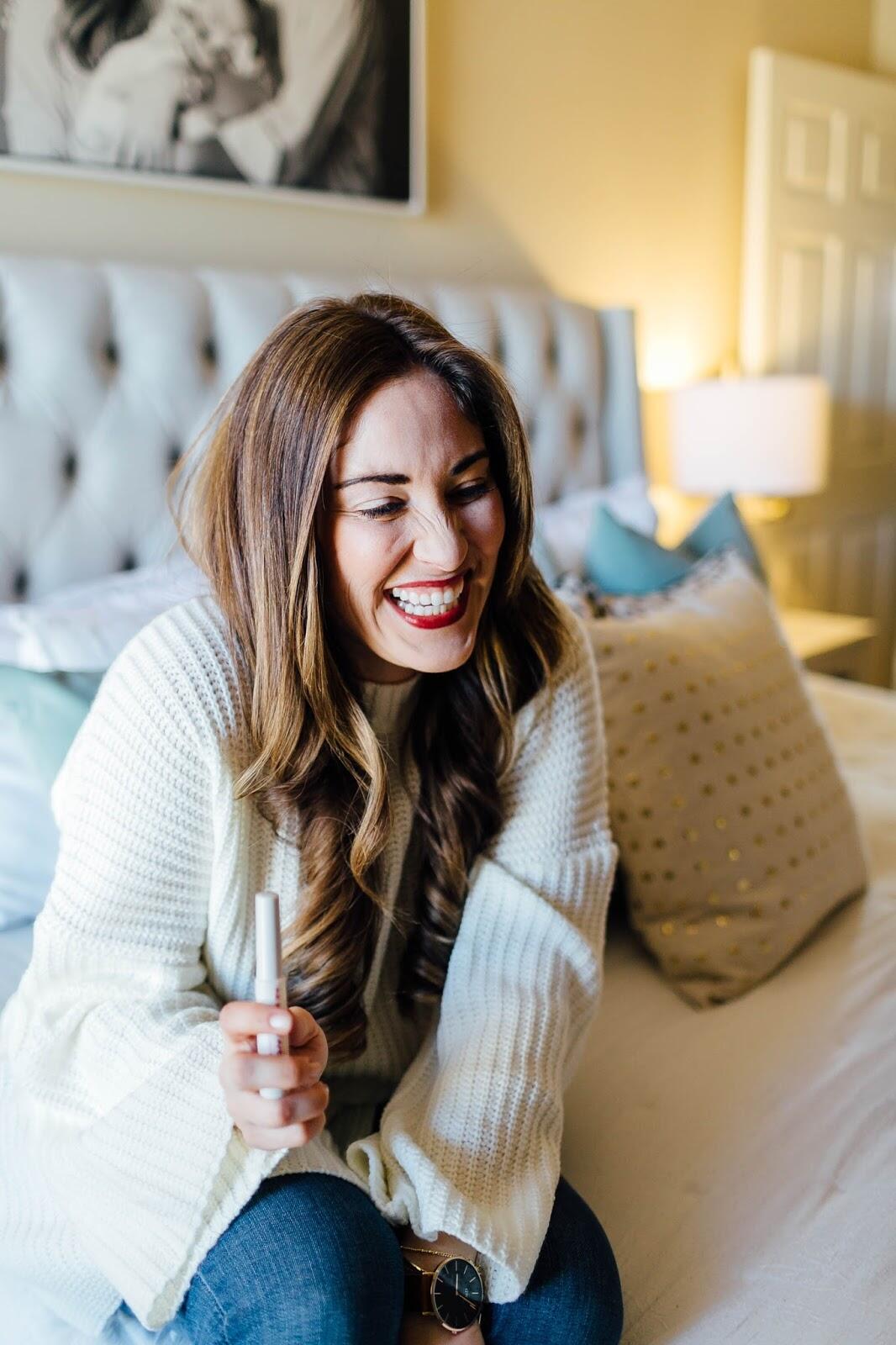 Loft Jeans // Similar H&M Tunic Sweater c/o // Daniel Wellington Watch c/o // Sugarfix by Baublebar Bracelet Trio c/o
I can honestly say that I did NOT wear lipstick until just a couple years ago.  Why you ask.  Because it always bugged me when it would wear off, and you would be left with that ring around the outer corner of your lips, looking like you had no lipcolor on, just lipliner.  That look may have been all the rage in the 90's, but it's not a look I want to rock anymore.  Not to mention annoying, it's also embarrassing!  I would go to quite a few different work meetings, and later when I'd look in the mirror in the bathroom, I fount that it had half rubbed off or had even gotten on my teeth too.  How embarrassing!
I finally found the solution though. 
Know Cosmetics' "No, My Lips are Sealed"
is a clear topcoat that you can apply over any lipstick to keep it from fading, smudging or transferring.  It goes on clear, is odorless and non-sticky, and it also hydrates your lips.  My verdict?  This stuff really works!  What I love most about it is that I can just apply it on top of any lipstick I already own.  And it lasts for hours.  I honestly forgot I was even wearing it…or lipstick!  My lips felt pretty normal, but just a bit more moisturized than normal.
Know Cosmetics
has some other great products too.  No Bleeding Lips, No Dark Shadows, No Thing Lips, and another one of my favorites No Bare Brows.  For this look I first applied No Dark Shadows which is a waterproof complexion enhancer.  It works as a concealer and an enhancer, covering up dark circles or spots and lightning them and your overall complexion.  Next I applied my usual foundation and powder.  And then comes the brows.  If you haven't ever used a brow pencil before, it is such a game changer!  This one is a 4-in-1 brow shaping kit.  One end is a brow coloring pencil, and the other end is a clear taming wax.  It also comes with a sharpener cap for the pencil and a brow brush cap.  I brushed my brows until they are in the desired shape, then I used the pencil to color them in a bit to make them look a little fuller.  I brushed them again, and then I applied the taming wax.
For the lips I started by using No Bleeding Lips.  This product is a clear lip liner that goes on before your lip gloss or lipstick, and it keeps your lipcolor from bleeding or feathering.  This is another one of my pet peeves.  I cannot stand when lipstick bleeds, so this product will be another one I'll be using quite a bit!  Next I applied the No Thin Lips lip plumper.  Then use your favorite lipstick and follow it with the No My Lips are Sealed topcoat.  Shake the bottle and apply a generous amount of the topcoat.  Wipe the applicator clean and place it back in the tube.  Let the top coat dry for 1-2 minutes, and then test it.  I kissed my hands.  I kissed Leighton.  I drank coffee.  And my lipstick didn't smudge, bleed or transfer!  Have you tried
Know Cosmetics (sold at Sephora)
?  Do you wear lipstick?  What are your biggest pet peaves when wearing lipstick?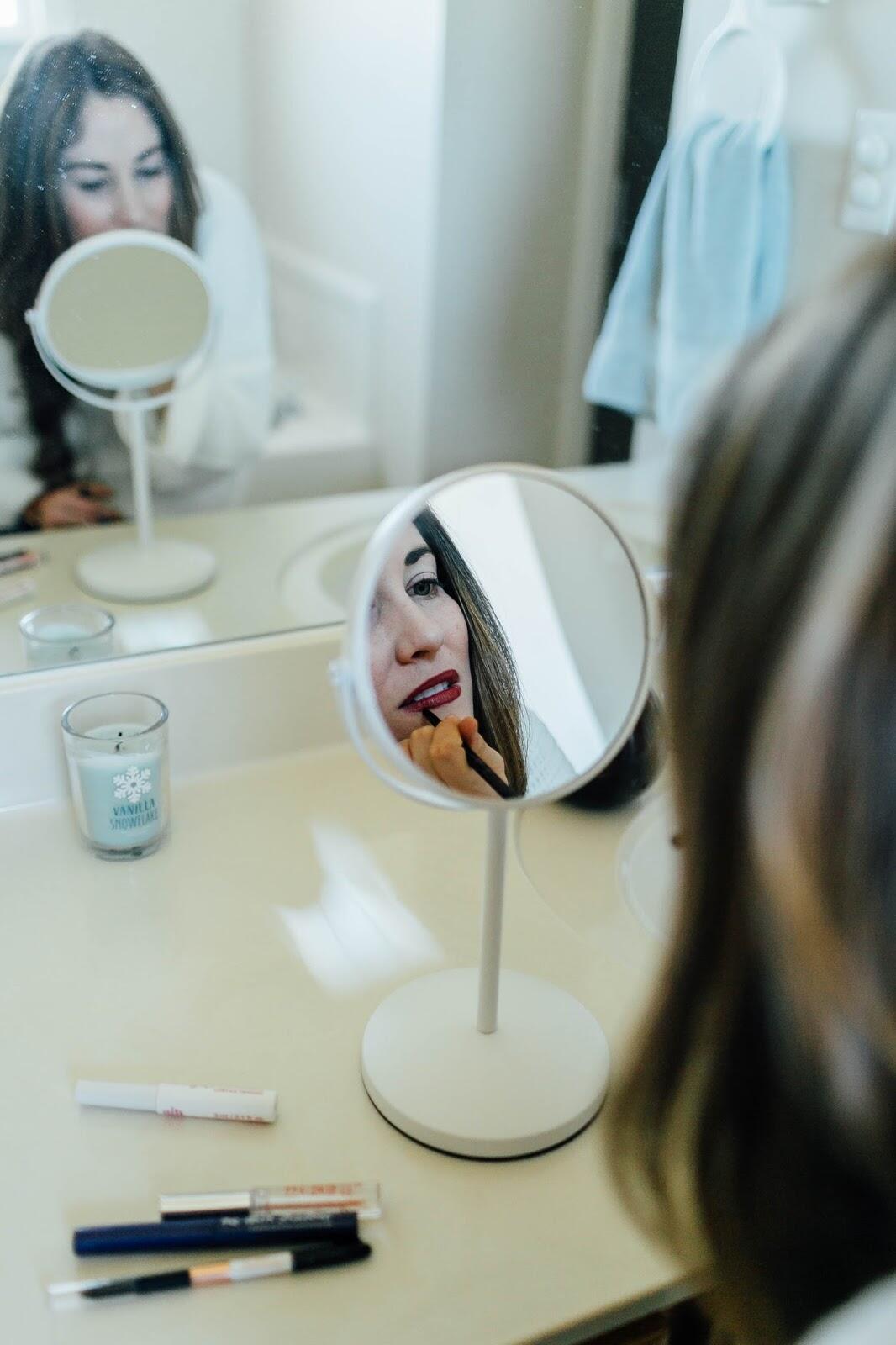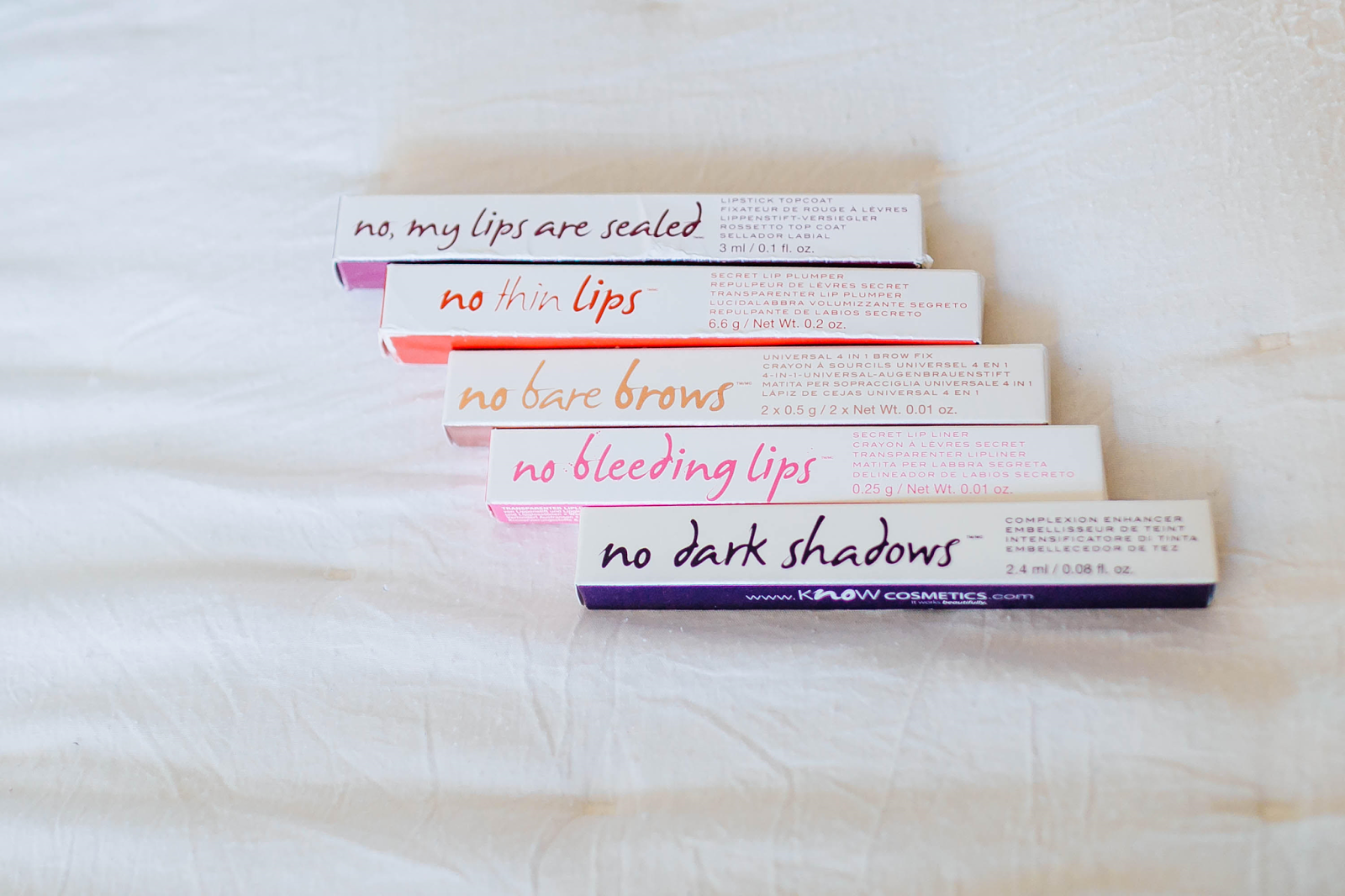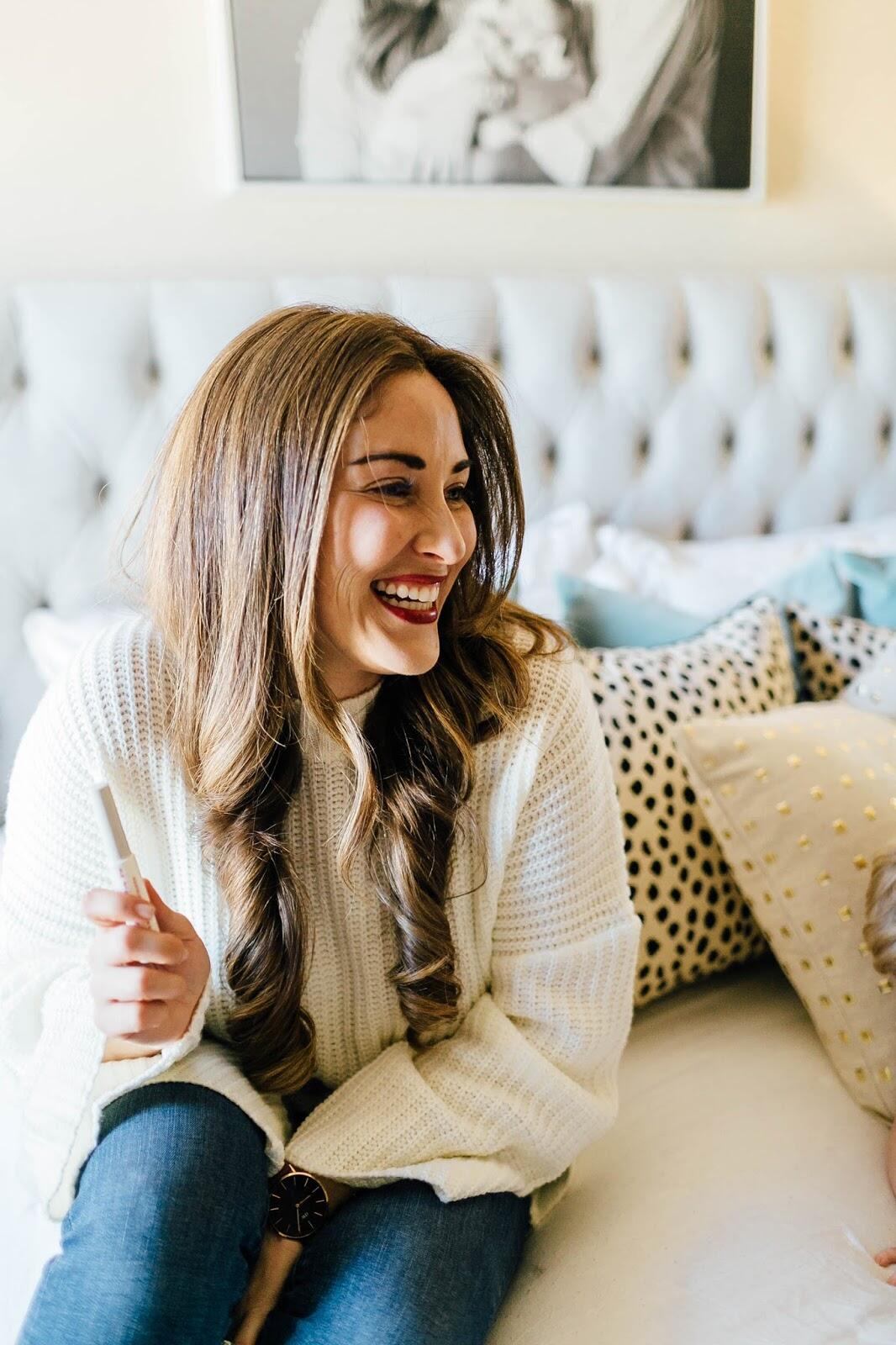 style="border-image: none; border: currentColor; width: auto;" />
JavaScript is currently disabled in this browser. Reactivate it to view this content.