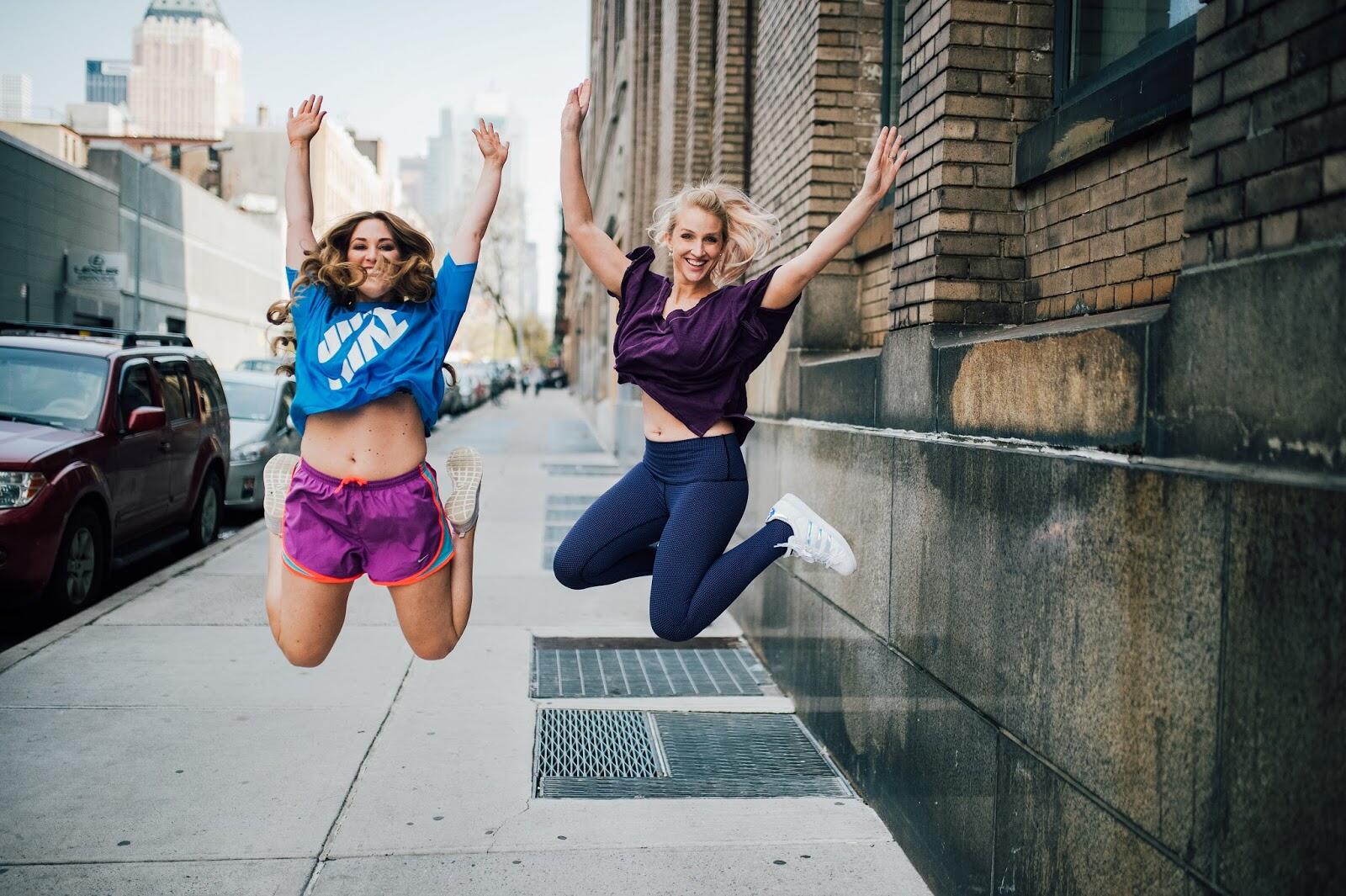 We're on day 22 of the 30 Day Sugar Detox.  How is everyone doing?  I'm not going to lie; this has been tough.  Even though I was already eating paleo and healthy, there is literally sugar in almost everything.  I didn't realize as a society exactly how much sugar we all consume!  There are only 8 more days to the challenge.  I would love to hear if anyone has any tips, questions or even recommendations on what you would like to see next on these parts of the internet as far as fitness and healthy eating goes.  And speaking of fitness, I was out of town last week for work and was lucky enough to get to see
Jessica from Happily Hughes
for one day.  So…of course we had to meet up and get some pictures together.  And I don't know about y'all, but making time to exercise while out of town is hard.  You're exhausted at the end of the day, or it's just too tempting to go lay on your hotel room bed and order room service and rent a movie.  So today I wanted to share 3 tips for making time to exercise while you're traveling.
1.  Make sure your hotel has a gym or pool to workout or swim some laps.  If not, at least see if there is a good running route outside your hotel.  I usually try to stay downtown whenever I go out of town because it makes for a scenic run.  It's great to help motivate you to run when you know you can take in the sights of the city while on your run.
2.  Set your workout clothes out where you will see them.  I don't unpack anything when I travel except for my workout clothing.  I set it usually on the dresser across from the bed so I will see it.  So at least I have to look at the clothes all day until I feel guilty enough to go run.  = )
3.  Go ahead and set your alarm for an hour early.  I don't know about y'all, but normally when I'm out of town, I get to sleep in just a bit more than if I were at home and have to go to the office.  So what do I do with that extra hour?  I go workout before starting my day…before I lose any motivation.
Make sure you stop by
Happily Hughes
who is talking about supplements to help beat bloating,
Veronika's Blushing
who is talking about 5 things she didn't expect from this challenge and
My Life Well Loved
who is talking about packing healthy lunches when you're on the go.