This shop has been compensated by Collective Bias, Inc. and its advertiser.  All opinions are mine alone. #RITZpiration #CollectiveBias
Dress c/o // Shoes c/o // Watch c/o
A child's birthday party, an impromptu swim party, a cookout or even a sleepover…it sounds fun, but the next things that come to mind are what kinds of activities should I plan and what kind of snacks should I make.  Today I'm going to share one of my favorite recipes (can I even call it that?!  It's so easy!)  for easy snacks for a kids party.  This cute little peanut cracker caterpillar may look hard, but I promise it's easier than it looks!  And you can be sure that the kids will love it.
Ingredients
Pretzel Sticks
Twizzlers
Craisins
Raisins
Easy Snacks for Kids Party: Peanut Butter Cracker Caterpillar Recipe
1.  Take your crackers and spread creamy peanut butter on it.  Then put a cracker on the next side of the peanut butter.  Make sure you use the platter that you want the final snack to be on as it would fall apart to move it.
2.  After you put peanut butter on one cracker, break your pretzel sticks in half and place one on each side of the peanut butter to be your "leg."
3.  Continue to place another cracker top side out on platter, then spread it with peanut butter, and then add 2 "legs."
4.  As you place them on your platter, start cuving the crackers around to mimic the shape of a caterpillar.
5.  Once you have the caterpillar body and legs completed, tear a twizzler in half to place behind the front cracker for it's "antennas."
6.  Alternate craisins and raisins and place one on top of the peanut butter on top of the caterpillar.
7.  Put a small dot of peanut butter on the front of the cracker for its eyes and mouth.
8.  Place craisins on top of the dots of peanut butter to be the eyes and mouth.  Yay, you have an adorable little caterpillar now!
Like most kids, Leighton absolutely loves peanut butter and crackers!  It is one of her go-to snacks right now, and she seriously asks Shane each morning if she can have a peanut butter cracker and watch Dora on the couch before preschool (toddler life.)  We keep
RITZ Fresh Stacks
with us for on the go and at home because no one wants a hangry toddler.  Just ask any parent.  = )  And for a spreadably smooth snack,
Peter Pan® Creamy Peanut Butter
 is the creamiest and best complement to RITZ crackers.  Peanut butter and crackers are a perfect and easy snack for any occasion, and this peanut butter cracker caterpillar is the perfect way to mix it up and create a snack that is perfect for any kid's party or event.
P.S. Make sure you stop by your local Walmart the weekend of 4/15 to sample free RITZ crackers, get a free recipe handout with coupon and spin for a chance to win a Walmart gift card or a free box of RITZ!  This demo is in partnership with Peter Pan® Creamy Peanut Butter.  And don't forget to spin the wheel
here
to get more RITZpiration recipe inspiration.  What are your favorite kid friendly snacks?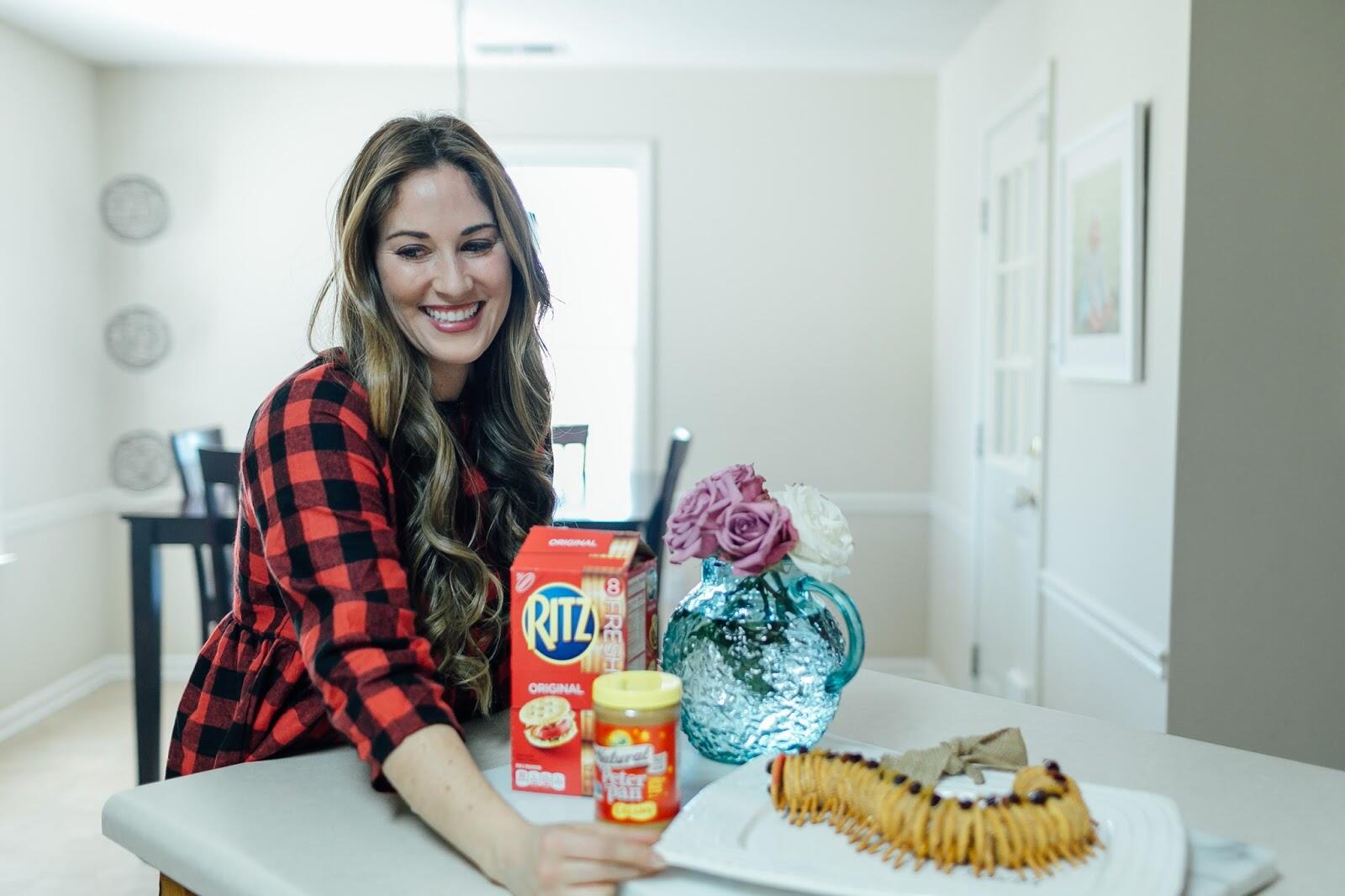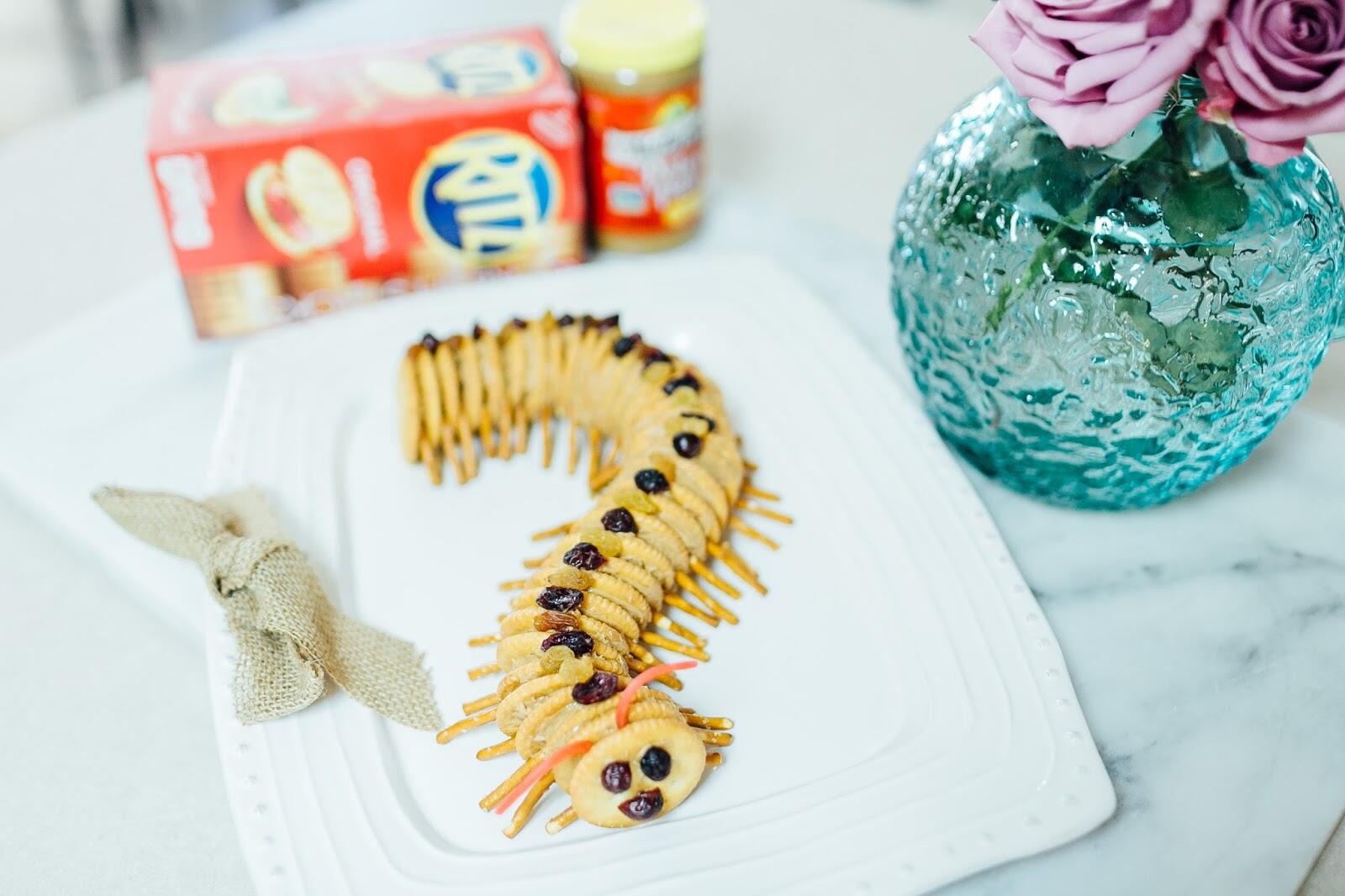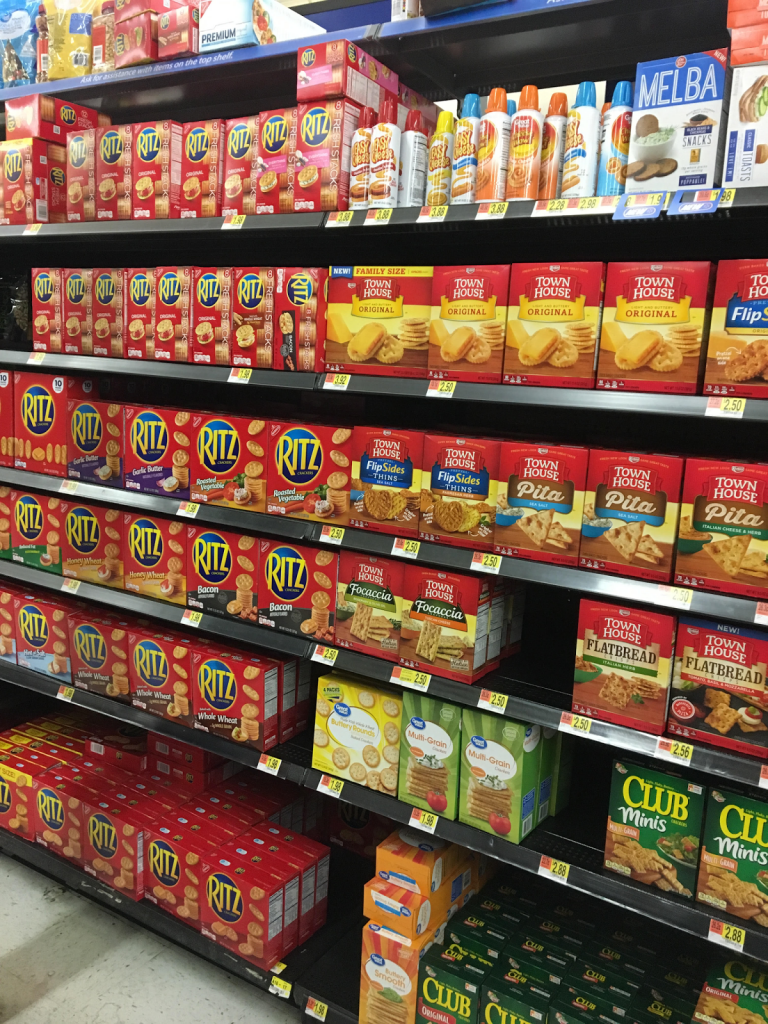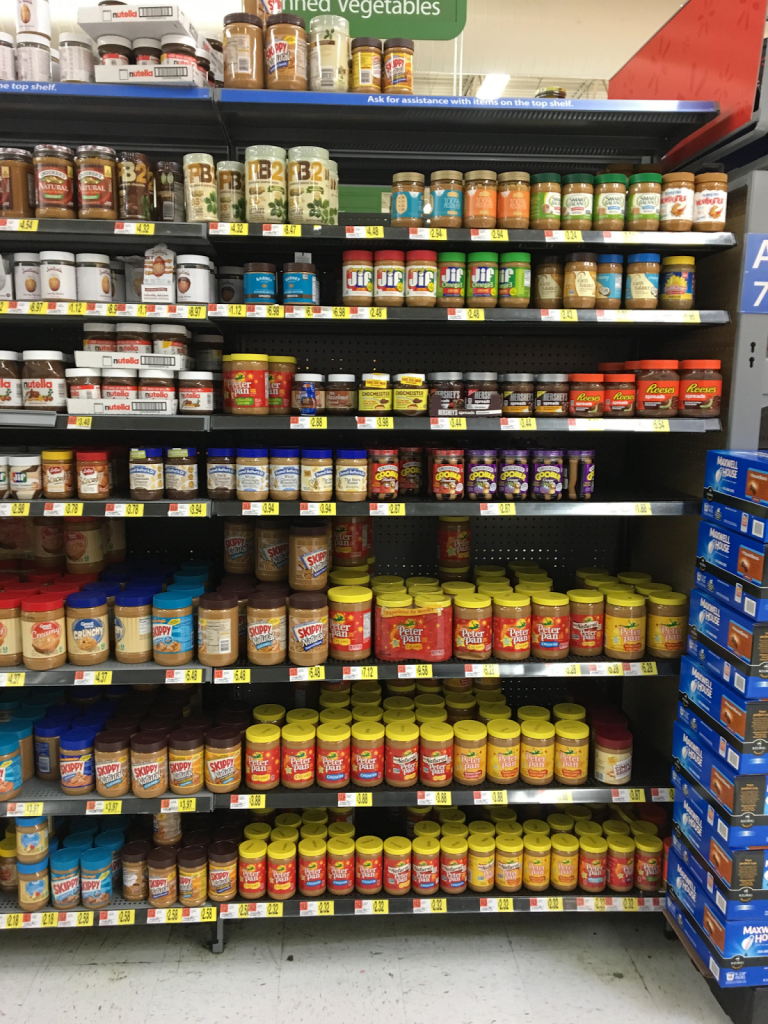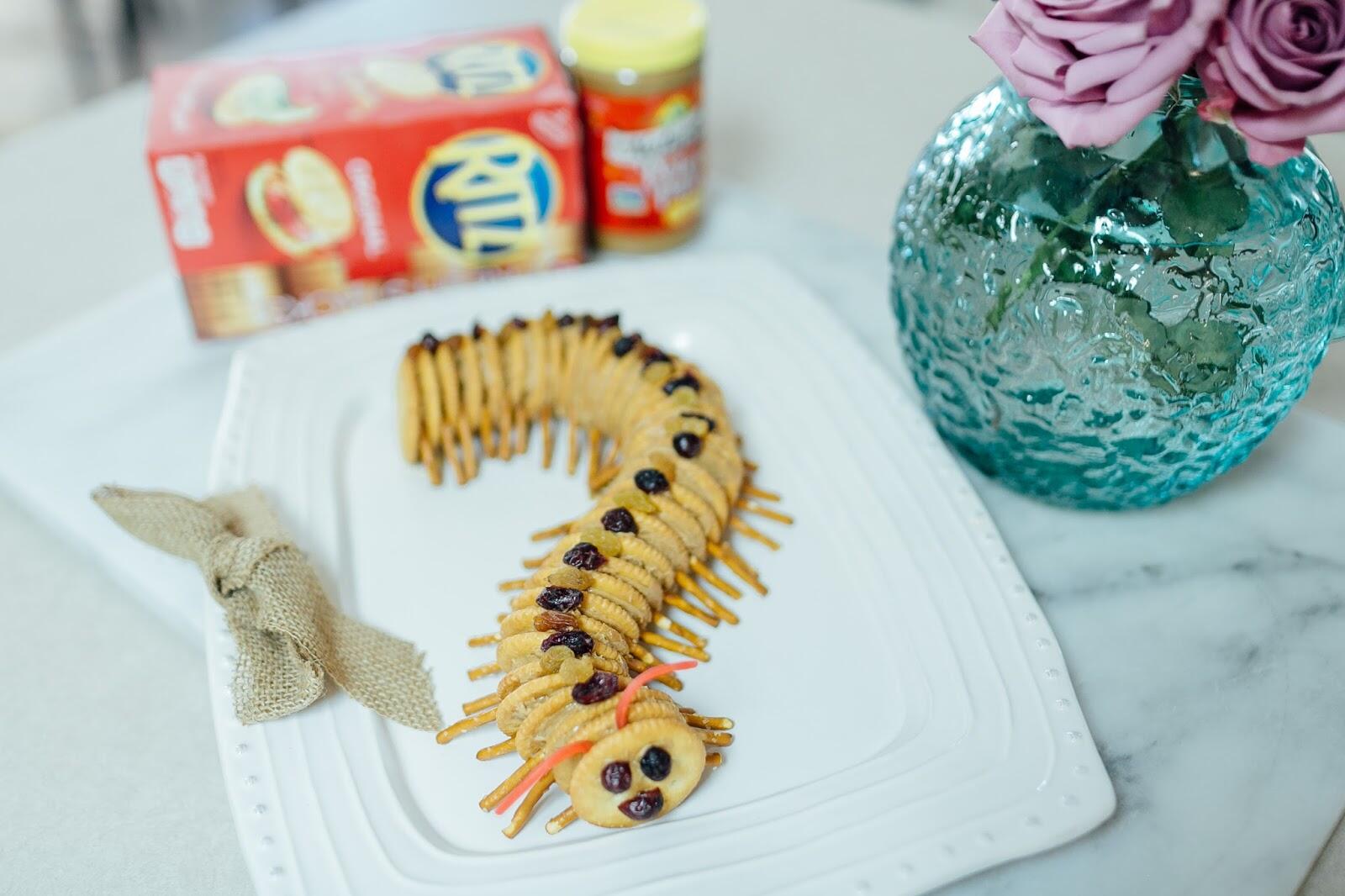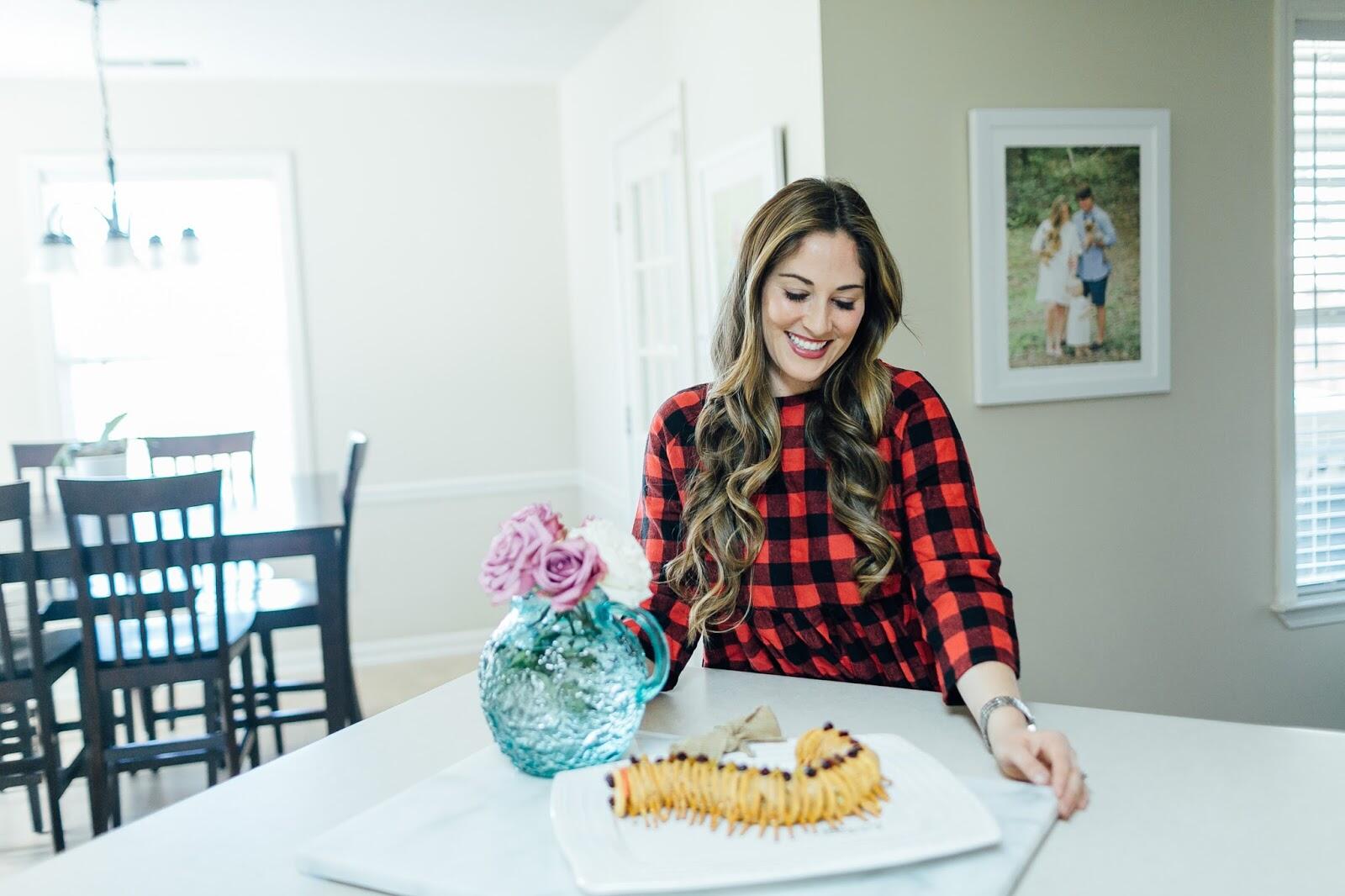 JavaScript is currently disabled in this browser. Reactivate it to view this content.