This is post is sponsored by Maxi Cosi.  Thanks for helping me support the brands I love.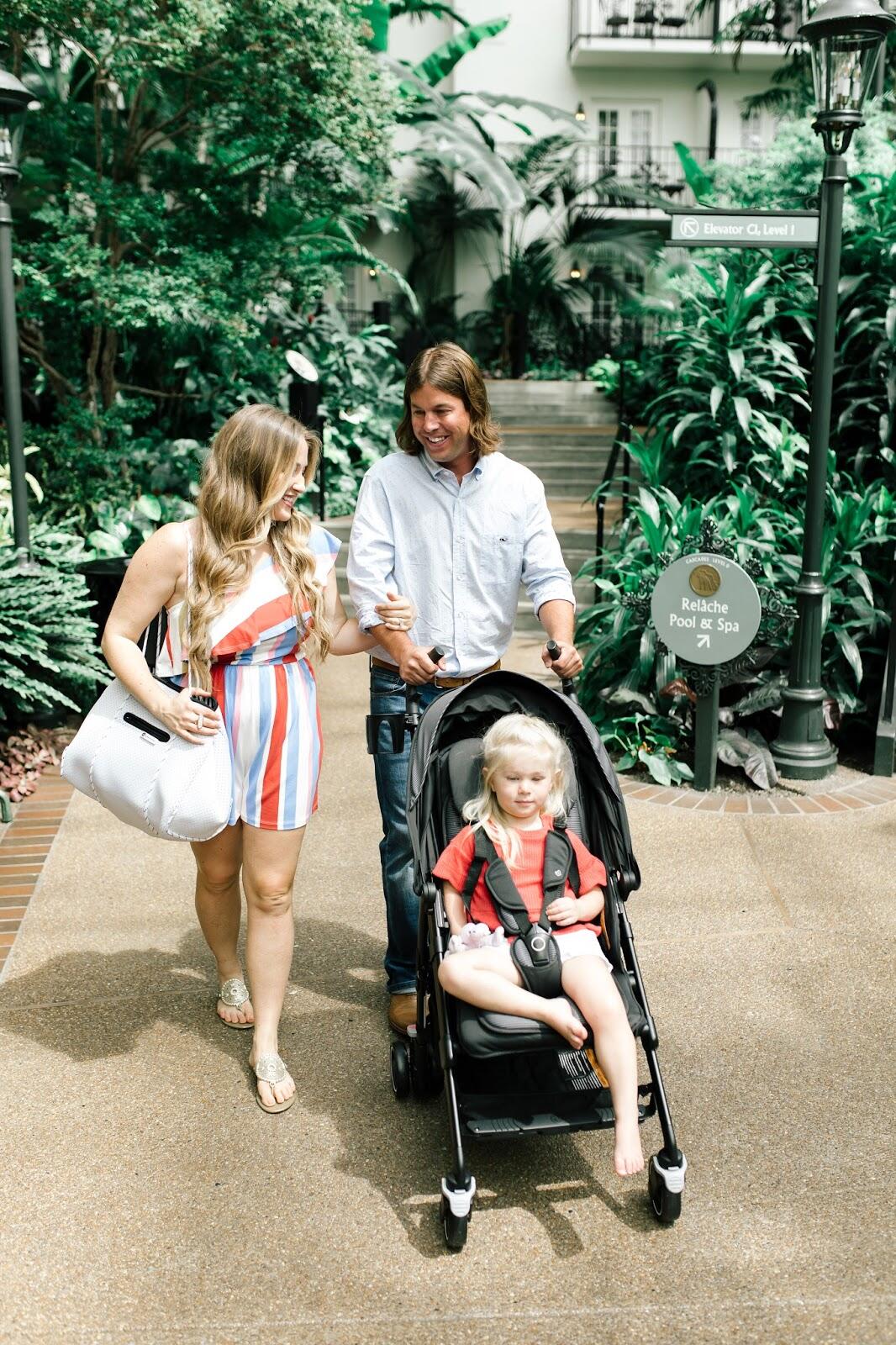 JavaScript is currently disabled in this browser. Reactivate it to view this content.
A couple weeks ago Shane, Leighton, my sister her husband and I took a fun little weekend getaway to Nashville.  We love Nashville!  It's only 3 hours away, and there is always so much to do there.  The last 2 times we came it was winter, so we were excited to be back in the summertime to see what all Nashville had to offer in the summer.  Shane and I have been there countless times before Leighton was around, so today I thought I would share some of my favorite kid friendly things to do in Nashville this time.
1.  Summerfest at Gaylord Opryland.  The theme for Summerfest this year is Alice in Wonderland.  Leighton hasn't seen the movie yet, but she LOVED every minute of all the attractions throughout the hotel!
2.  A waterpark or pool.  We visited Nashville Shores all day on Saturday and had such a great time.  There is a lazy river, ziplining, a lake, a wave pool and a great variety of adult waterslides and even ones for the kids!  We've been going for a decade so we figured it was finally time to go with Leighton this time.  = )
3.   Nashville Zoo.  Even though Memphis has a great zoo right here, I can't resist visiting other zoos to see what they're like when we're out of town.
4.  Country Music Hall of Fame and Museum.  There is so much to do here that you will love and the kids will too!
5.  Adventure Science Center.  They have so many cool exhibits and an imagination playground made out of foam!
So…the first thing I did when we got back to the room was to call the valet and grab our stroller out of the back of the vehicle!  We weren't making that mistake again.  It made the entire day go SO much smoother.  She was able to see everything while relaxing so she didn't get worn out and grumpy.  And we were able to walk from one end of the hotel to the other in just a few minutes.  = )
Just because Leighton is a toddler does not mean we have stopped using our stroller.  If anything, I especially understand how much they come in handy now.