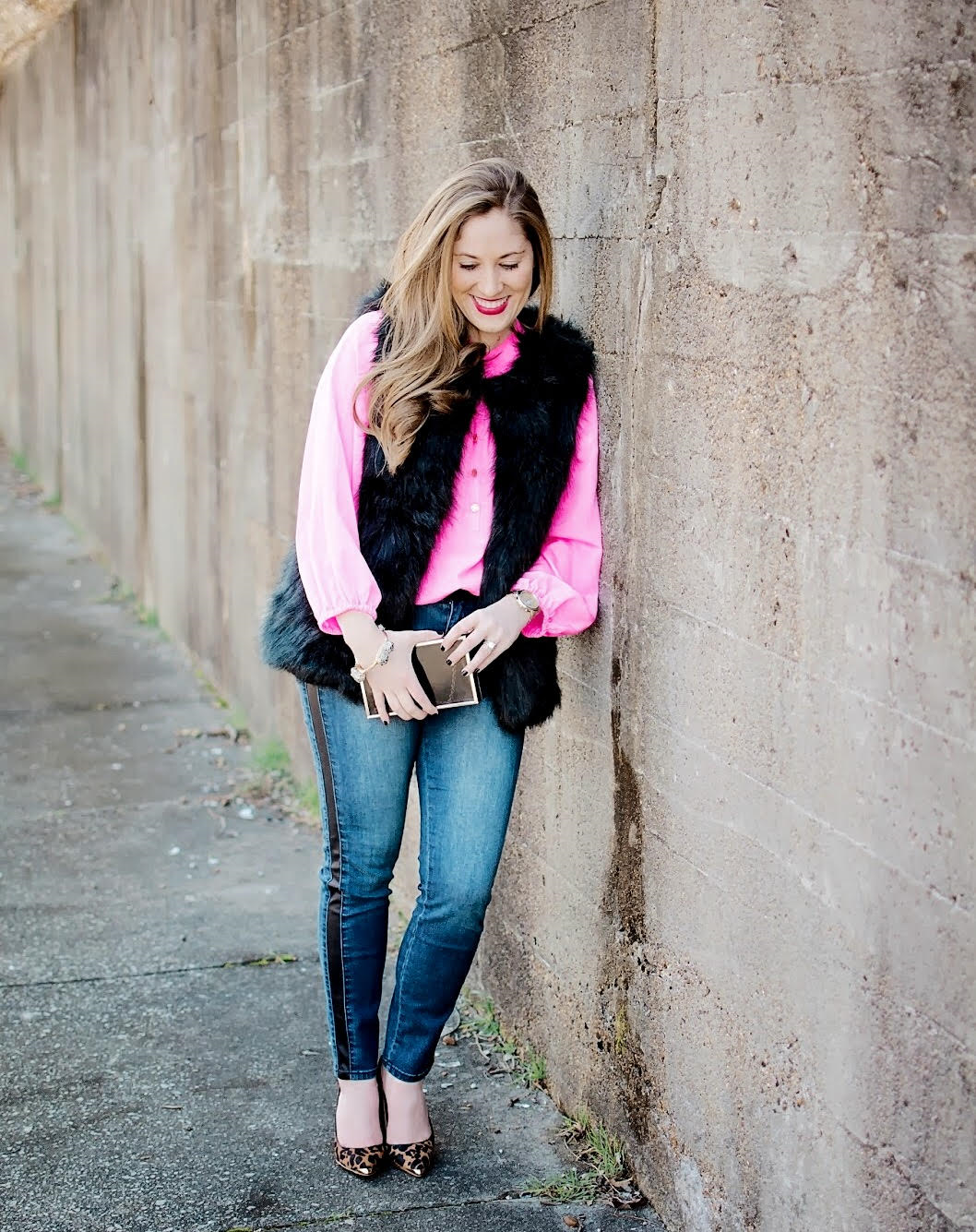 JavaScript is currently disabled in this browser. Reactivate it to view this content.
Top c/o // Vest (similar) // Jeans (similar) // Heels (save, splurge) // Watch // Bracelet
If there's one thing that can make a Monday better, it's the
Lilly Pulitzer After Party Sale
!  It is
THE biggest Lilly sale of the year
, and it is going on now starting at 7:00am CST through Friday at 10:59pm CST.  If you haven't ever shopped the Lilly  Pulitzer After Party sale before, I wanted to let you know what to expect since it is a little different than other sales.  First of all…hurry up and head on over to
the site
and get in line because it has already started!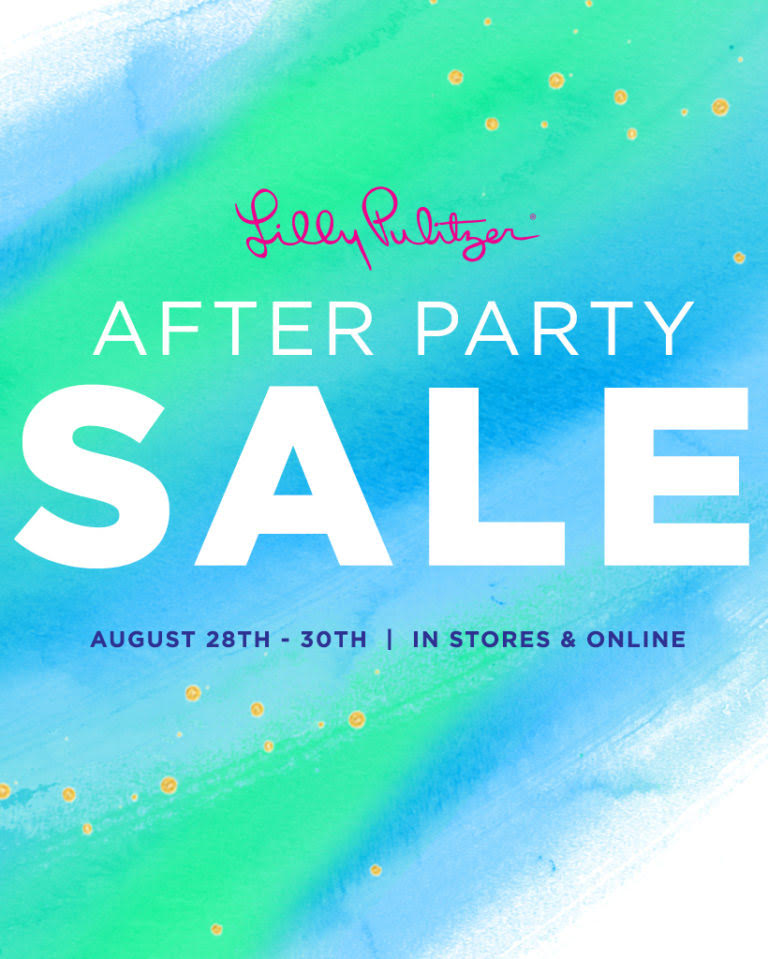 There are usually 2 big Lilly sales each year, one in January and one in August – and this Lilly Pulitzer After Party Sale is usually the biggest and the best.  So…there will be A LOT of people shopping it!  When you first head over to the
Lilly Pulitzer
site today, you will notice there is a virtual line.  Whatever you do, don't refresh your page or you will lose your spot in line.  Just hang out and wait, and you will be let into the site to shop as soon as possible.  If you're multi-tasking while waiting, make sure to have your sound on your computer or phone (or whichever device you're using) because you will hear a ding when they let you into the sale.  I know this may seem a little frustrating to have to "wait in a line" online, but trust me, it's better than the site crashing due to the large number of shoppers like we have seen happen to other sites in the past.  So be patient.  = )

Things will go quickly.  If you haven't already perused the site to pick out what you might like, then you won't be able to until you are let in the site during the Lilly Pulitzer After Party Sale today.  You will want as much of a game plan as possible though.  Make sure you have a Lilly account.  Be logged in.  Make sure all your information is correct and up to date.  Make sure you at least have a general idea of what you want.  What styles do you want?  What pieces do you want – dresses, tops, shorts?  What size do you wear?  You can see
their size chart here
too.  For reference, I am a medium in the Elsa top above.  And not only do you want to know which kinds of pieces you're shopping for, you want to know what your budget is.  I always recommend having this in mind before you shop, especially during a big sale.  The worst is going overboard or having buyer's remorse.  But also, you don't want to regret not getting something later once it's sold out – fomo is rough y'all.  = )
Especially during a sale, I always recommend narrowing down your search.  So once you know which pieces and what sizes you need, shop by looking for those pieces like tops, and narrow it down by your size too.  That way you don't waist your time sifting through a lot of stuff that you love only to find out that it isn't even available in your size.  Once you do find what you want, checkout.  Remember earlier when I said to already be logged in??  That's because things will go quickly.  Even if something was in your shopping cart, it doesn't mean it's yours.  It's still up for grabs until you checkout the Lilly Pulitzer After Party Sale.  But make sure you have everything you want to purchase before you checkout because once you do, you will be placed back at the end of the virtual shopping line again.  So…if you forgot something, you will have to wait in line again.  Happy Shopping and be sure to let me know what you bought or are hoping to buy in the comments from
the Lilly Pulitzer After Party Sale
!