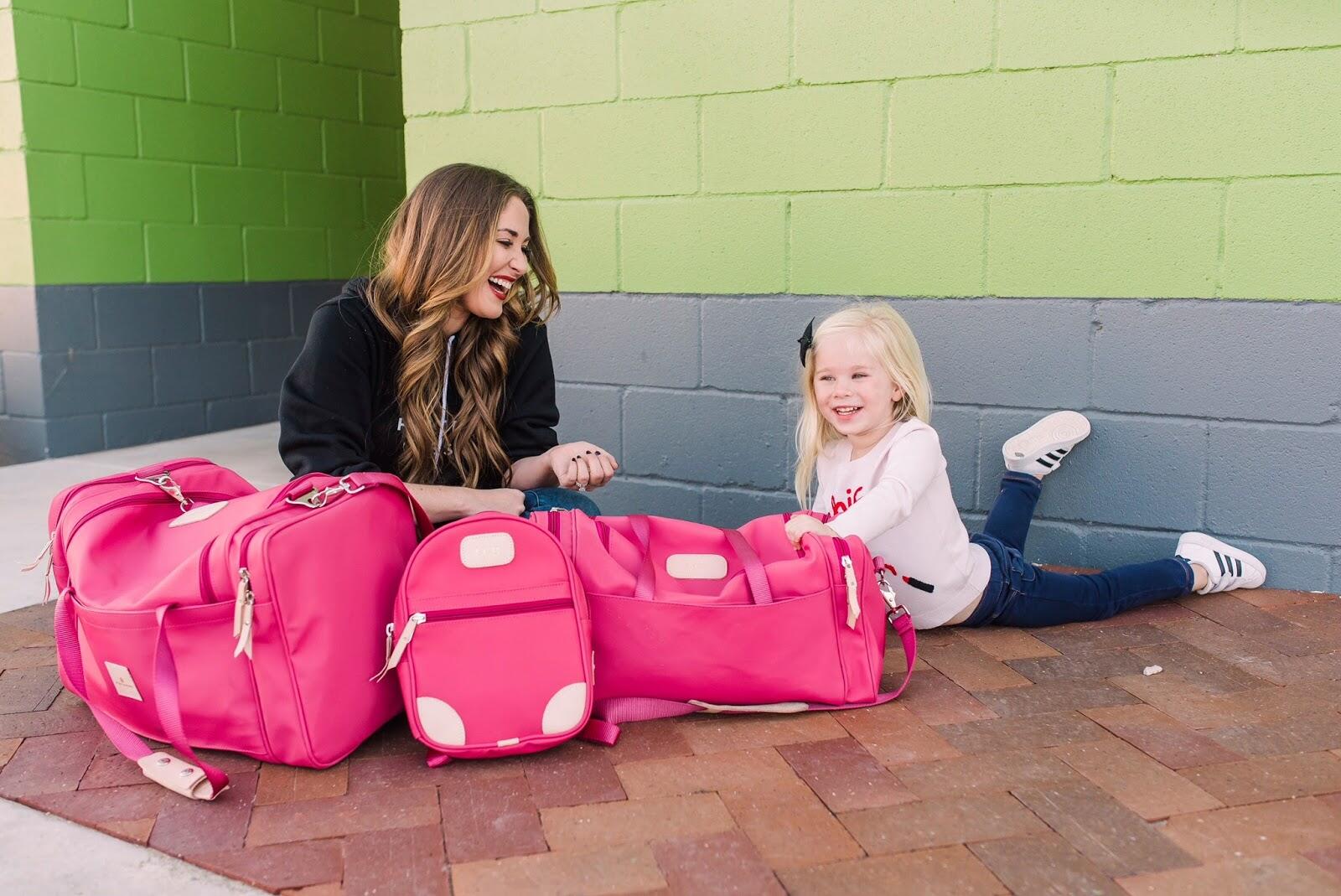 JavaScript is currently disabled in this browser. Reactivate it to view this content.
1.)  Dress comfortably (and warm!)  This is the first time I've ever worn a sweatshirt on a flight, but it was so worth it.  I didn't get cold on the flight (for once!) and it actually turned off really cold and was raining when we landed, so it was nice being prepared.  I opted for mules this time, and they were such a great idea.  They were so quick and easy to slip on and off through security.
2.)  Dress your toddler comfortably.  This means comfy pants or leggings and sneakers.  I also put her in a sweater because she gets cold easily on the plane.
3.)  Pack a backpack for your toddler.  Leighton thought it was so much fun toting around her backpack, and it was nice having her actually help carry some of the luggage this time.  = )  We made sure to pack plenty of snacks, wipes and coloring books in her backpack to entertain her on the flight.  I always try to find something new each trip so she isn't already bored with it.
4.)  Check all your bags (except for your backpack with your toddler's necessities.)  It is SO nice not having to lug around 4 bags, a purse and a toddler at the airport, so I always check everything!