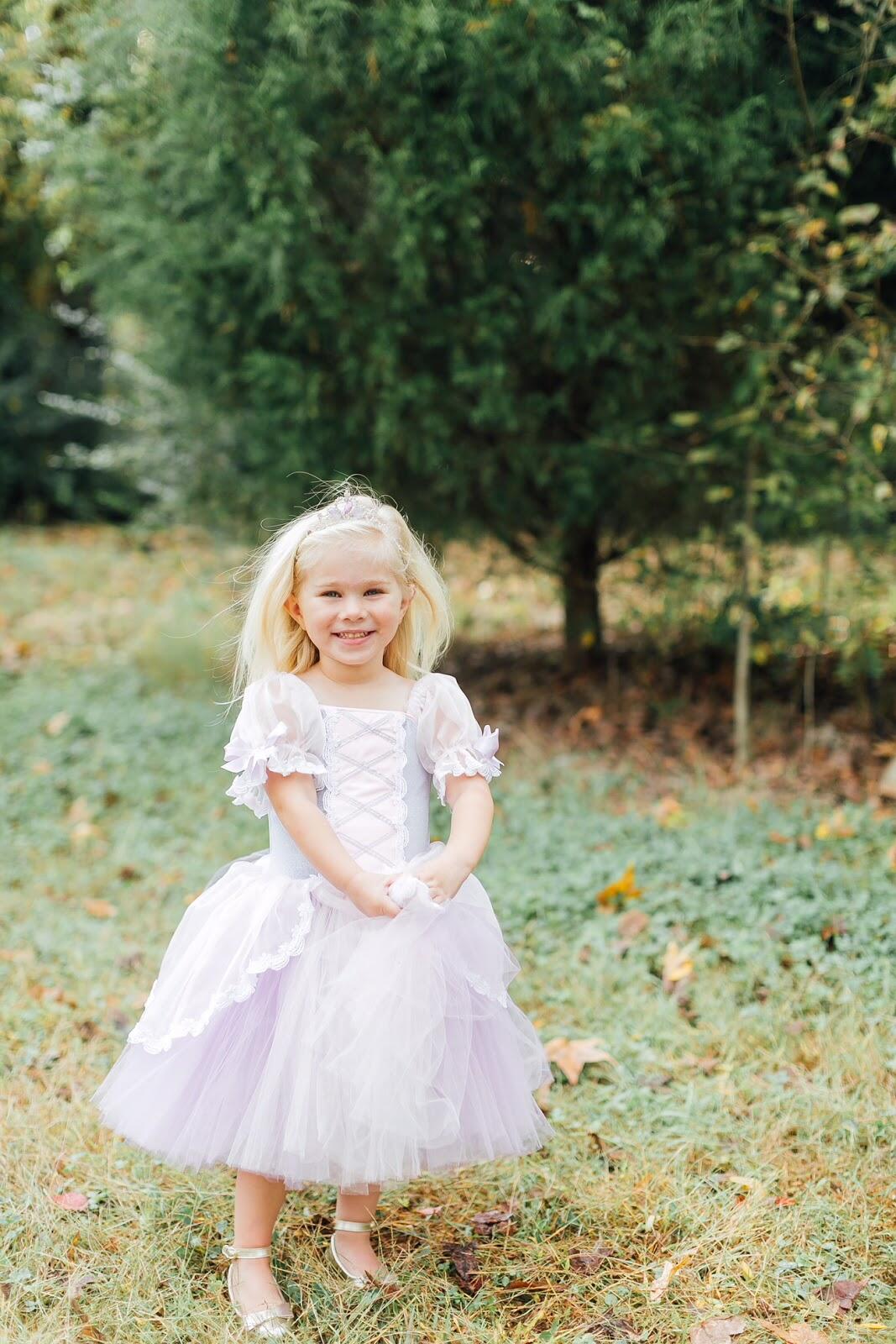 JavaScript is currently disabled in this browser. Reactivate it to view this content.
No big surprise here, but yep, I'm another mom sitting here talking about how I can't believe how the years have flown by!  Leighton turned 3 last Sunday.  I keep thinking of that Tuesday I went into the hospital at 4:00am, and then that next morning at 2:29am when I finally had her on a Wednesday.  I can't believe the little toddler she has turned into.  It has been such a fun (and crazy!) few years, and I wouldn't have it any other way.  = )
We had her Rapunzel Birthday party at a trampoline park, and she loved it!  She jumped for an hour an a half, we had cake and ice cream and opened presents.  And then she still wanted to go jump more!  Since Tangled is one of Leighton's favorite movies, I thought it would be fun to do a Rapunzel Birthday Party.  It started with this pretty Rapunzel dress from 
Your Fairy Godmother
.  Your Fairy Godmother is based locally out of Memphis.  She handmakes dresses and costumes and ships them to you to rent for parties, events or even Halloween.  Leighton loved the pretty princess dress and twirled around in it all day!
After we picked out the dress, I decided to get our cards designed from
Signet Sealed
 again this year.  Sarah made Leighton's Cinderella themed cards for her 1st birthday party (you can find them
here
), and she didn't disappoint this year either!  I told her I wanted a Rapunzel birthday party theme, showed her a picture of the dress and Tangled, and she did such a great job!  I can't believe her birthday and party have already come and went, but I look forward to what this year brings us.  I hear it's even more fun than 2, but also harder.  = )  You can also see Leighton's 2nd birthday party
here
.  Happy 3rd birthday Leighton!