This post is sponsored by LaFlore, but all opinions are 100% my own.  Thanks for helping me to support the brands I love.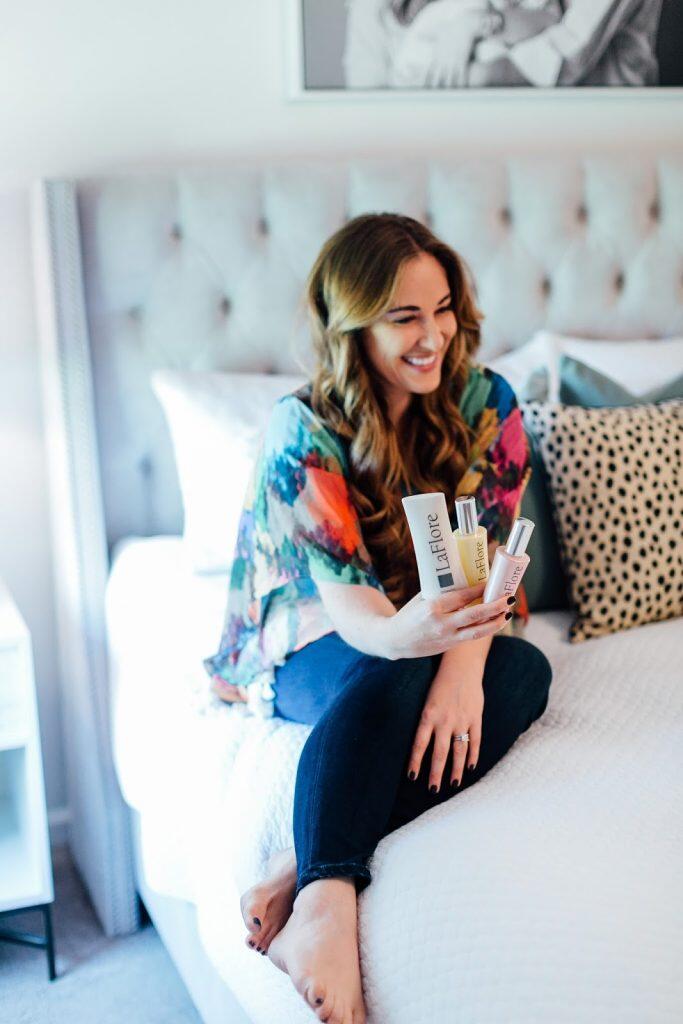 I told y'all I was on a skincare kick. I'll be hitting my mid-30's next year so I have really been trying out new products a lot this year, and I'm excited to share a new favorite product line, probiotic skin care LaFlore.  LaFlore is a new probiotic skin care line that consists of a 3 step process that helps recharge, protect and recover your skin.  This skincare line includes a cleanser, moisturizer and serum to be used in conjunction.  And the entire line is plant based and organic which I love!
Their Probiotic skin care cleanser is mild, helps exfoliate and hydrate and helps with circulation and cell renewal.  It is very lightweight and feels soft on the skin.  The Probiotic Daily Defense Moisturizer goes on smooth and really helps to protect your skin.  The third step is the Probiotic Concentrated Serum, and it balances skin and helps with inflammation,  I have dry skin that is a little uneven and has some inflammation to it, so I was really excited to test out this line.  I also LOVE the way the products smell.  They are all plant based, so they have a natural light scent to them.
 Jeans, Tee, Kimono & Necklace c/o Front Row (local boutique in Marion, AR)