This is a getting ready sponsored conversation written by me on behalf of Amope®.  The opinions and text are mine.  Thank you for helping me to support the brands I love.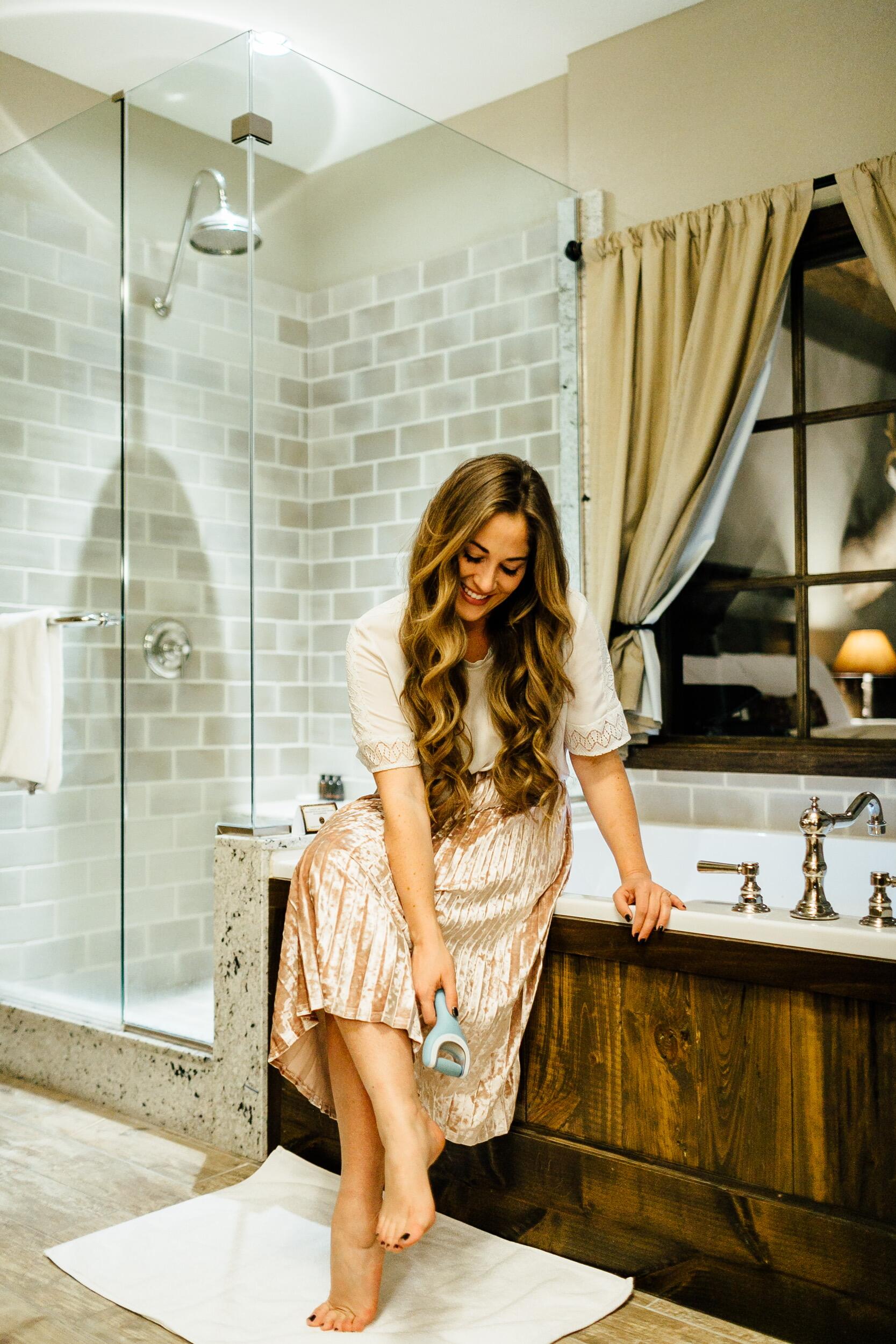 New velvet skirt, check. Lace top, check.  A killer pair of heels, check. But what you don't want to forget about getting ready before your date night or girls' night is the Amopé Pedi Perfect Wet & Dry Rechargeable Foot File.  I have been using this rechargeable foot file for over a year now, and I still love it and use it weekly.  Even though I get pedicures regularly, I still use this file to help my cracked heels and feet before getting ready.  I feel like it works so much better than anything else!
With winter getting closer and closer, I've already started noticing MUCH drier skin.  This waterproof foot file is so quick and easy to use.  It is safe, and it actually works. My other favorite thing about the foot file is that it can be used wet or dry. So you can even use it in the shower or bath tub.  The foot file is also rechargeable which I love. There is a docking station that you can just set it on to recharge it in about 3 hours.  No need to constantly have to replace batteries.  I've tried a couple different foot files over the years, and this is by far the best one. Amopé also makes an Extra Coarse Electronic Foot File that is perfect for people with thicker or harder skin (ahem your hubby possibly). = )  Just because they're tough men doesn't mean they have to have rough feet.
If you're anything like me, you're probably tired of giving (or getting) more bath and beauty lotions this year for the holidays. I love it, don't get me wrong, but I think I'm well over my limit of a lifetime supply.  The foot file would be perfect for an at-home spa night though. Invite your friends over for a fun spa night.  Or when Leighton gets older, I can't help but think how much fun we will have together while I use the foot file, and then I let her polish my nails while I polish hers. = )
Add one to your wish list or add it to your list of gift giving ideas.  It's great for almost everyone, even men.  Shane has used mine many times before, and I love using mine before a girl's night out or date night.  I love getting gifts for people that they will actually use, maybe wouldn't have purchased for themselves, and that give them a little "me time."  And this foot file is the perfect gift. As a mom, I especially love it! I don't always have time to get pedicures as often as I would like (mom life), but I definitely don't want to go around with my peep toe open-heeled shoes on with cracked heels and feet.
Now is the perfect time to get it as there is a coupon for $15 off from 12/4/17 through 12/25/17.  It really would make the perfect stocking stuffer gift for you or for someone else. It's perfect for a nice spa day at the house because sometimes that's the only way we moms can really get a spa day. = )  You can find the foot file in the footcare aisle at CVS.  And make sure you use the $15 off coupon on Amopé Pedi Perfect Wet & Dry Rechargeable Food File or $10 off coupon on Amopé Pedi Perfect Extra Coarse Electronic Foot File.  Get the coupon here!  Have you tried the Amopé Pedi Perfect Wet & Dry Rechargeable Foot File or Extra Coarse Electronic Foot File?  What are some of your best tips for getting ready? What are your favorite stocking stuffers to get each year?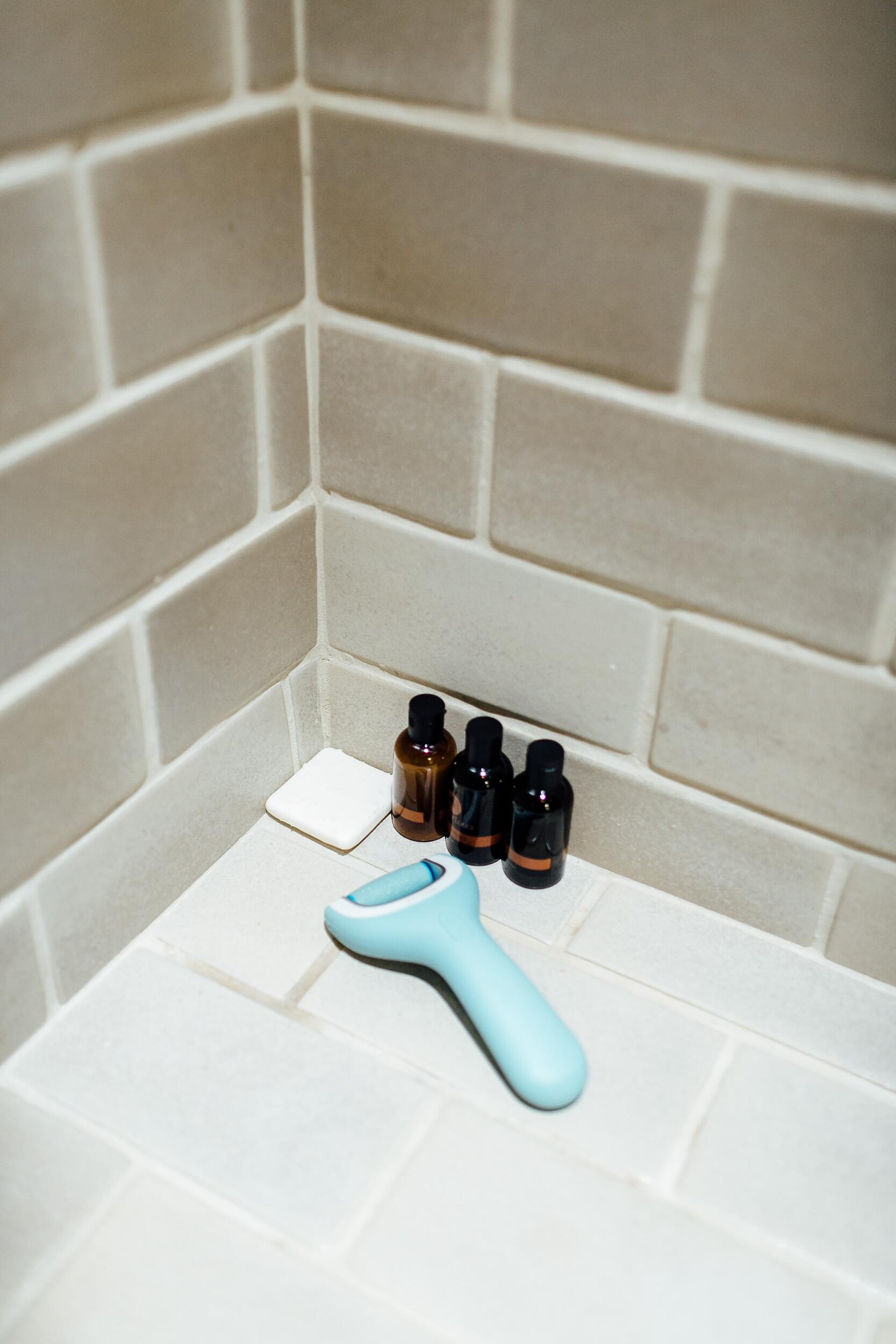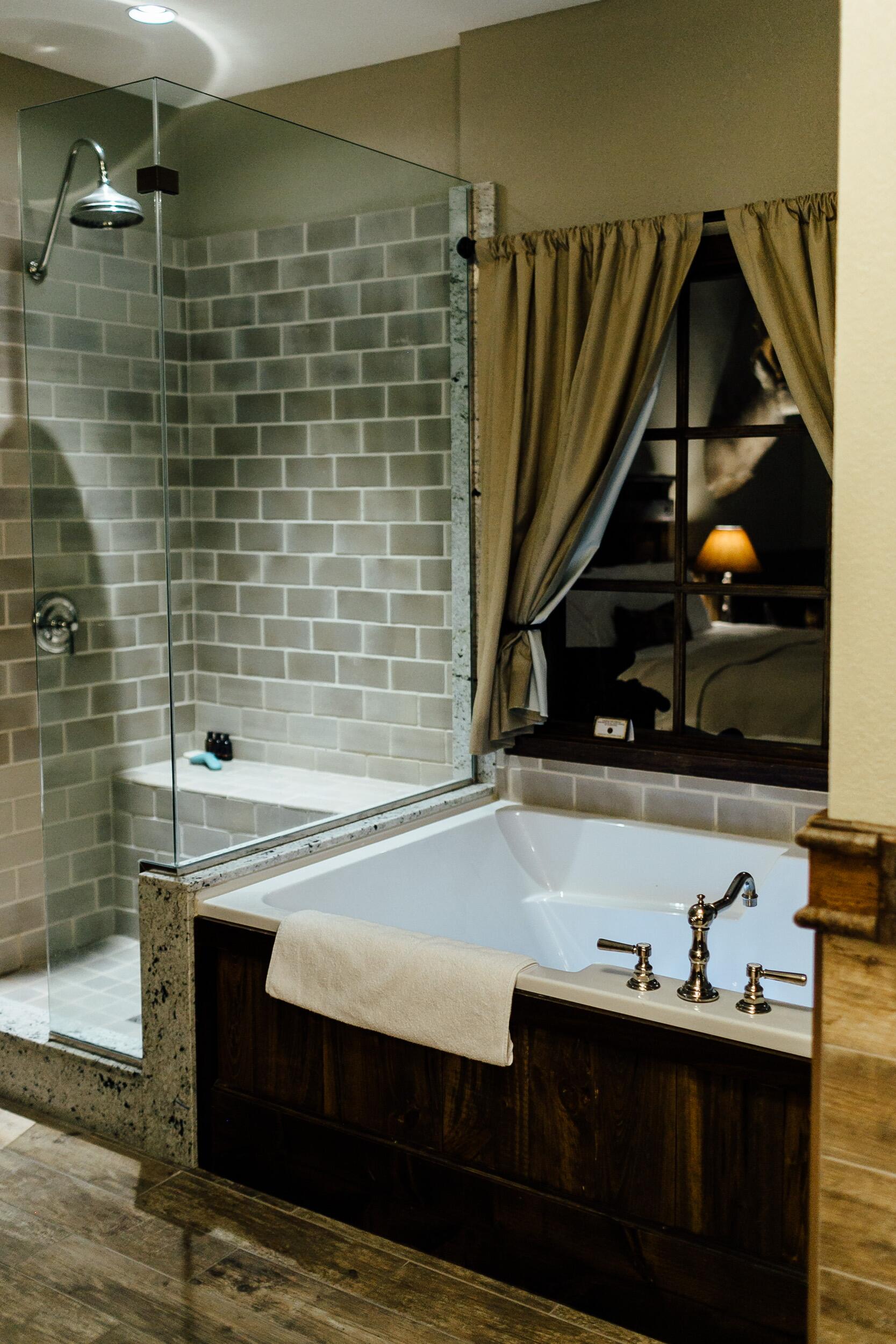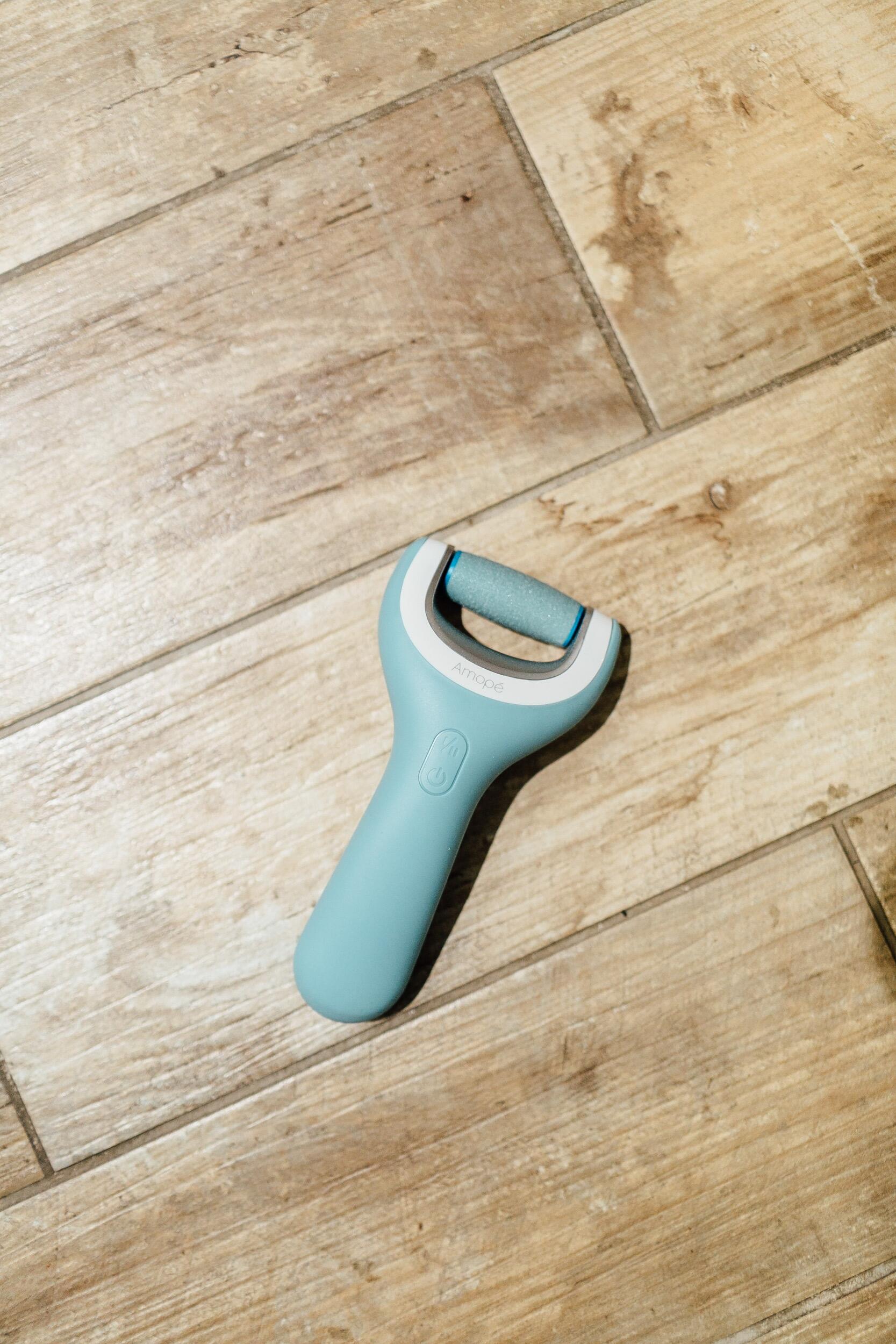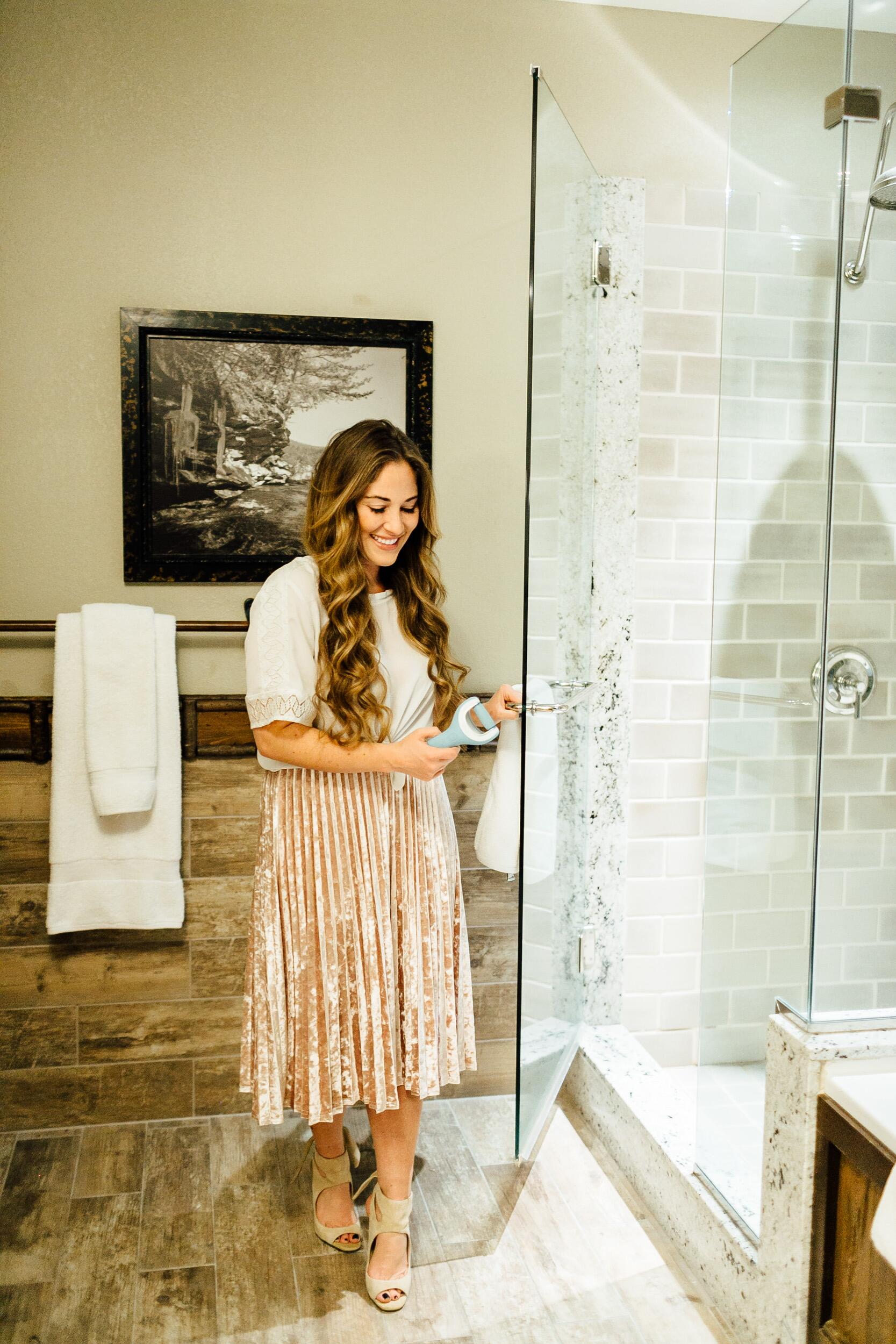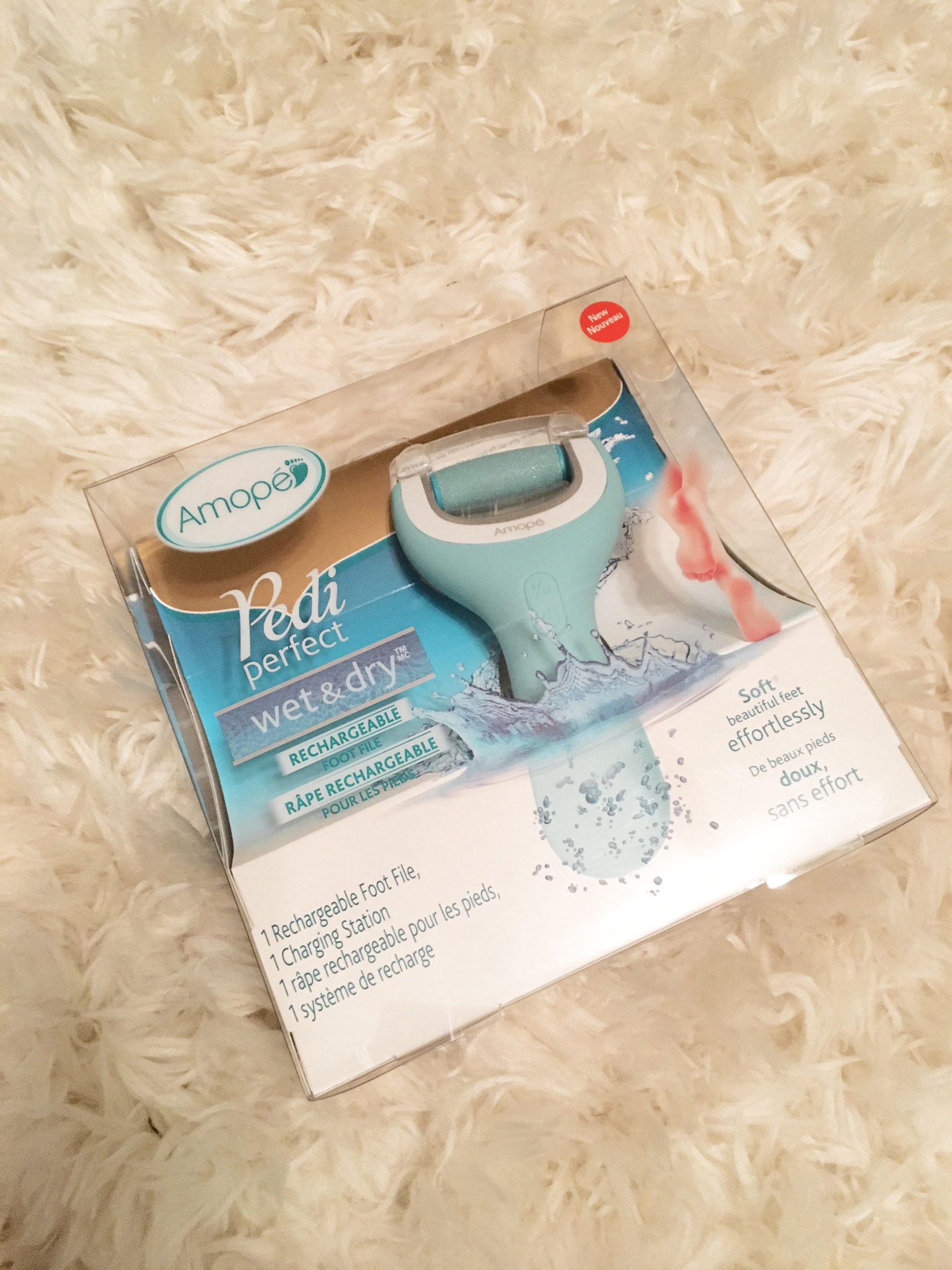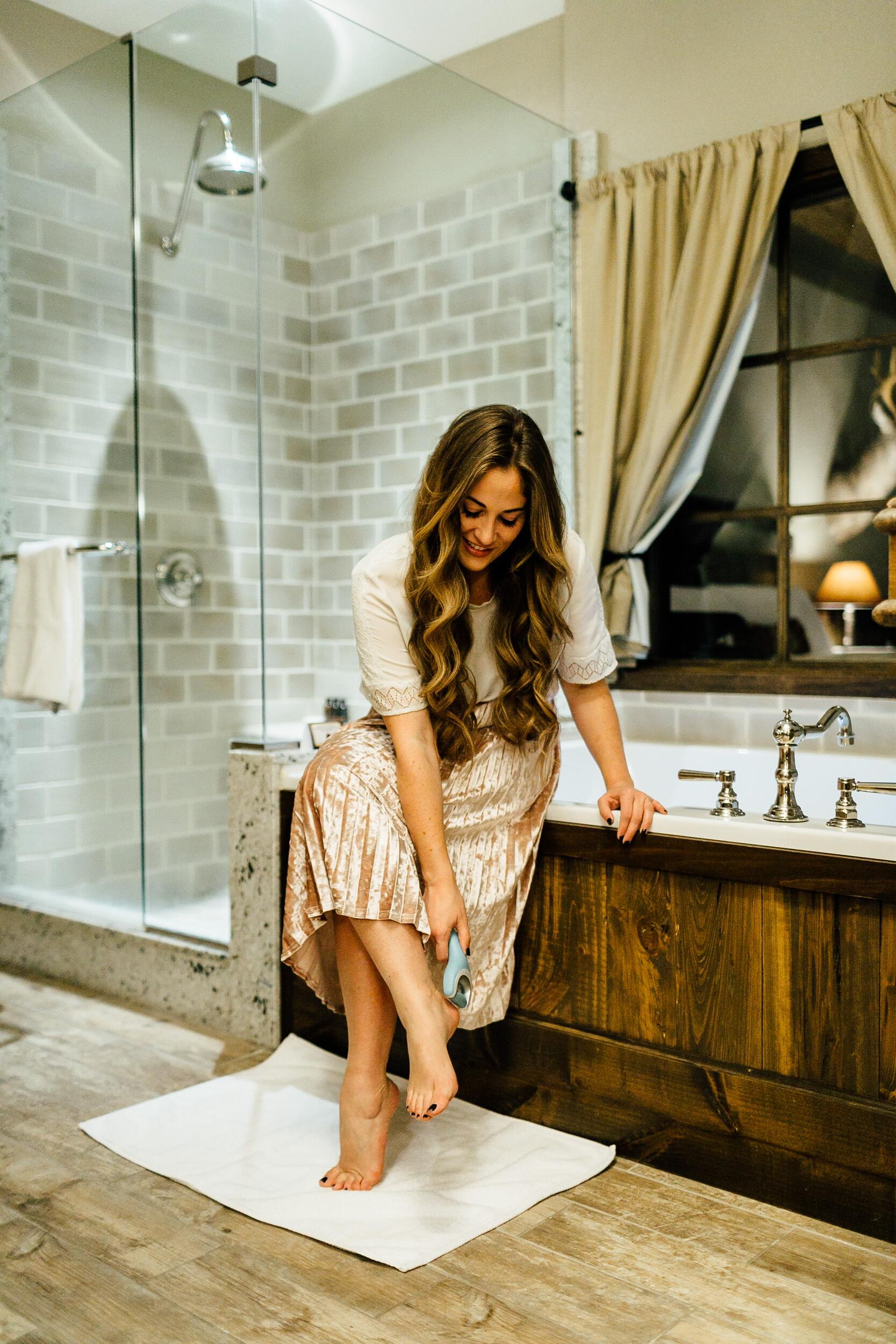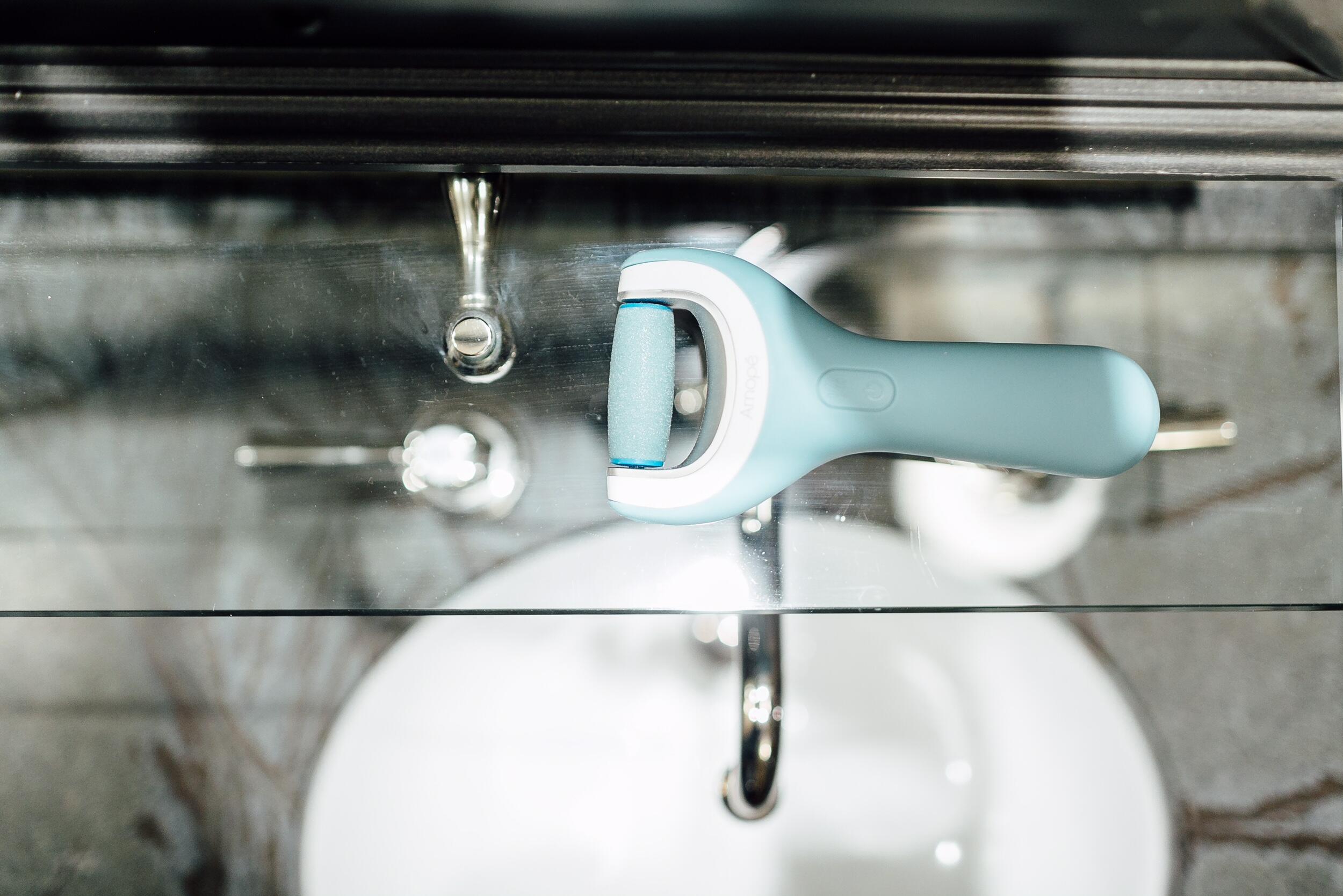 Skirt // Similar Top // Similar Heels