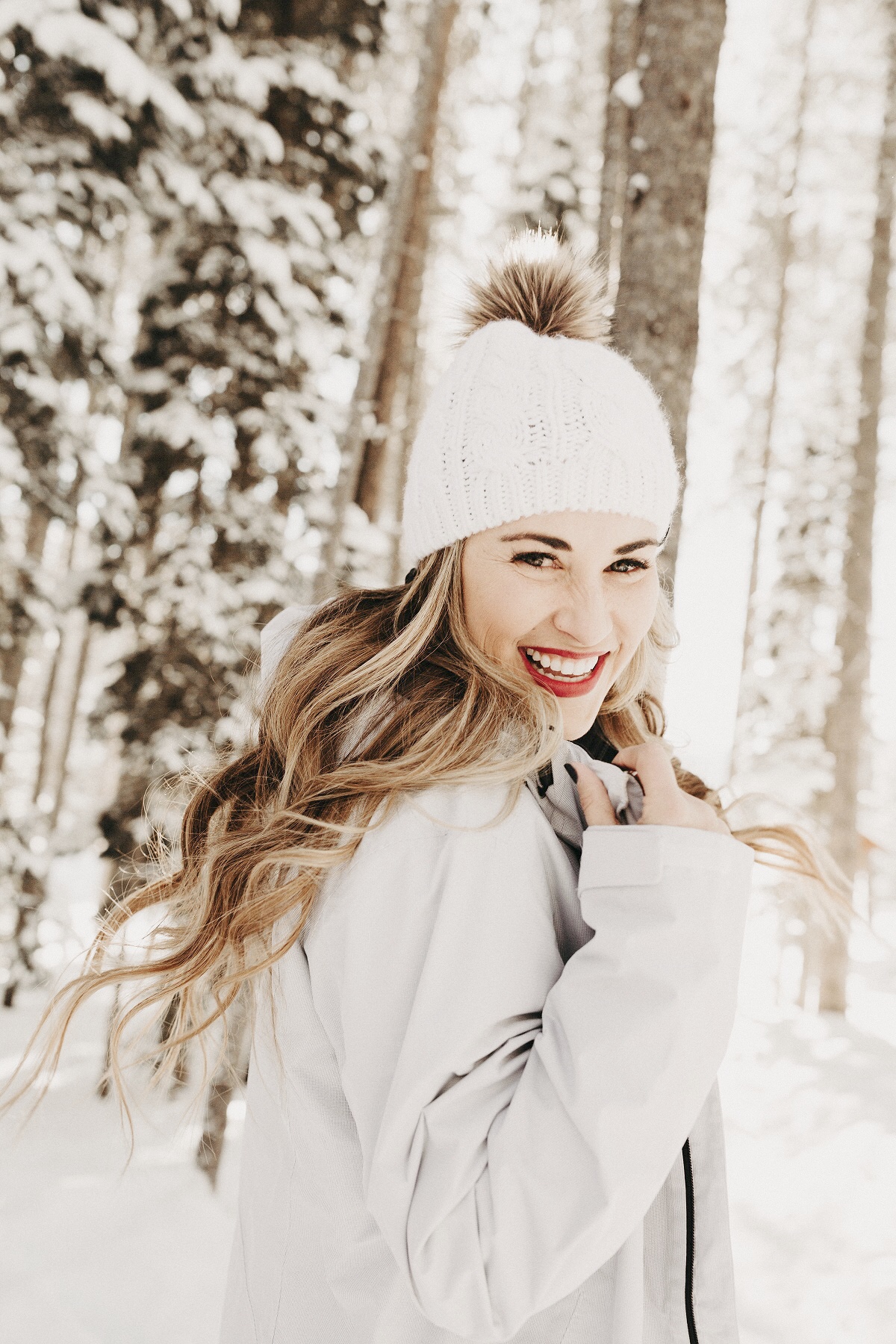 I can't believe it's already been 2 weekends ago since I was in Breck!  I had not been to Breckenridge in about 13 years, so I was pumped to go back.  And I hadn't been skiing since before Leighton was born!  Thank goodness, it is just like riding a bike, and it all comes right back to you pretty quickly.  I'm already wishing I was back there skiing this winter, but I guess I can't complain about heading to the beach tomorrow instead.  = )
I wanted to share some of my favorite things today to do in Breck for those of you who have been thinking about going in this Breckenridge Travel Guide.  The town is so cute and fun, the skiing is really diverse depending on which peaks you go on, and it's some of my favorite.  The only con for me has always been the long lines at the lifts and how crowded the town is overall.  But don't let that deter you; it's still a lot of fun!  I think it's a great place to go with a group of friends.  Have you been to Breckenridge?  What are your favorite things to do there?
Breckenridge Travel Guide – What to Do:
Go skiing!!!!  After all, that's why you're here.  Right??!  = )
Go Tubing at Frisco Adventure Park.  Next time I go Leighton is definitely coming with me!
Ride the Gondola.  It's just a must do!
Go snowmobiling.  I've been a few times, and it's so much fun.  Just be sure to really bundle up with the wind hitting you.
Have a spa day.  Especially after all that skiing, you might be ready for their mountain recovery massage.
Breckenridge Travel Guide – Where to Stay:
Grand Lodge.  This place is only a year old, but it's my new favorite.  It is ski in/ski out.  It has a good restaurant.  And the rooms even have a full kitchen with a balcony.  It overlooks the ski lifts too so you can see just how long the lines are before you go out.  = )
Breckenridge Travel Guide – Where to Eat and Drink:
Crepes A La Cart.  Do I need to even say anything else??  They are amazing!
Breckenridge Brewery.  I first went about 13 years ago.  It was my first time to go to a brewery.  Take the tour; it's pretty cool!
Relish.  My photographer recommended this restaurant, and she was right.  It was SO good!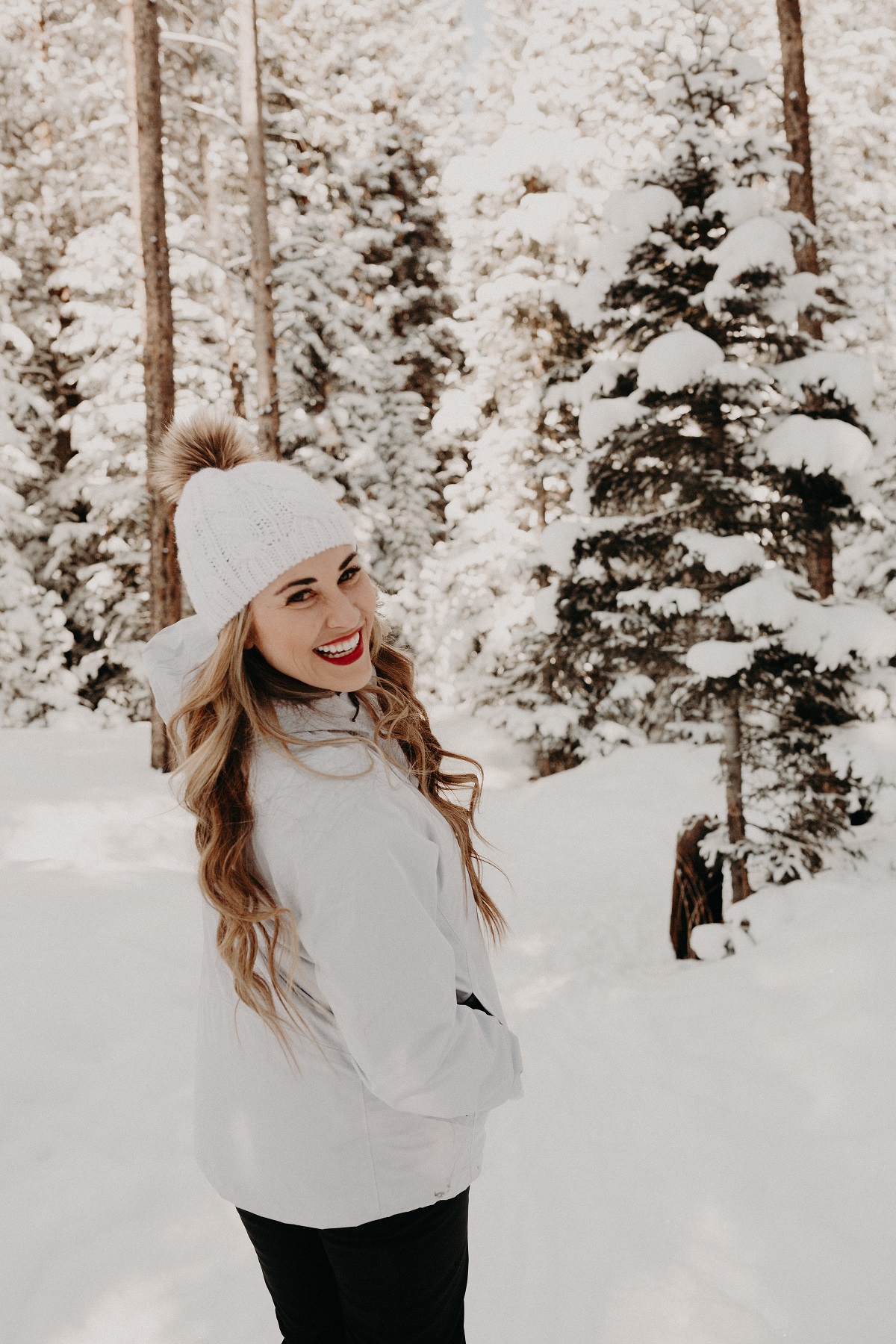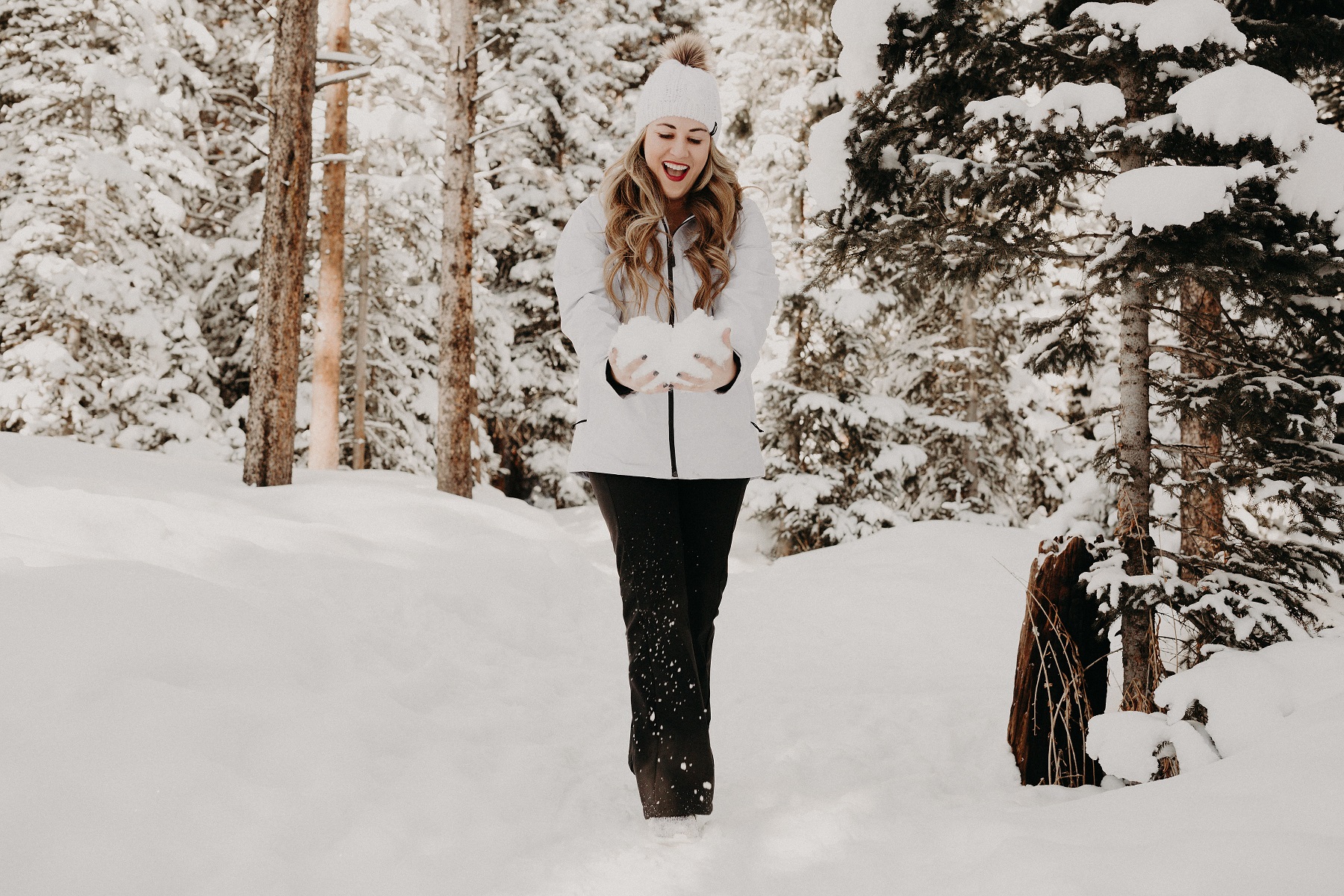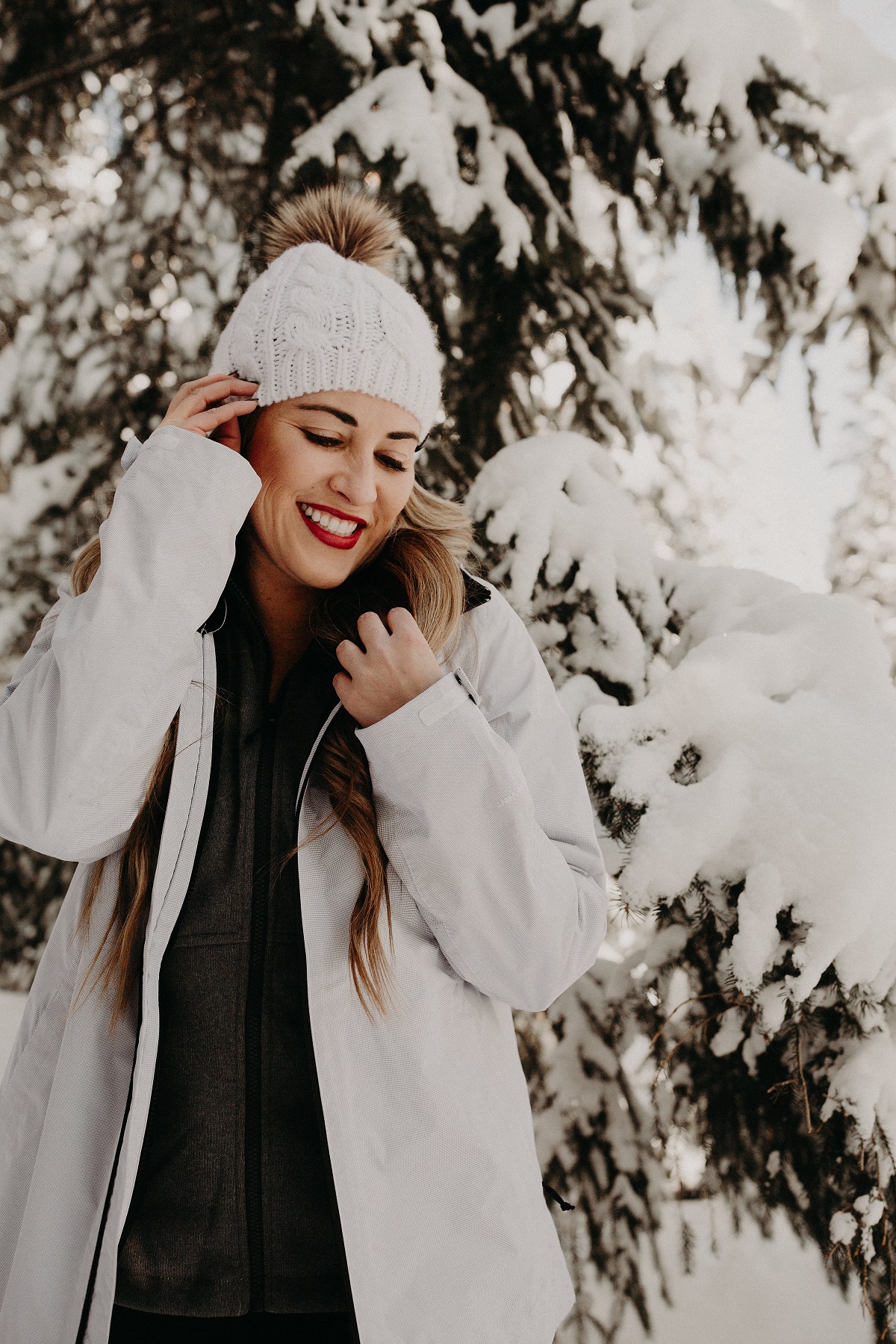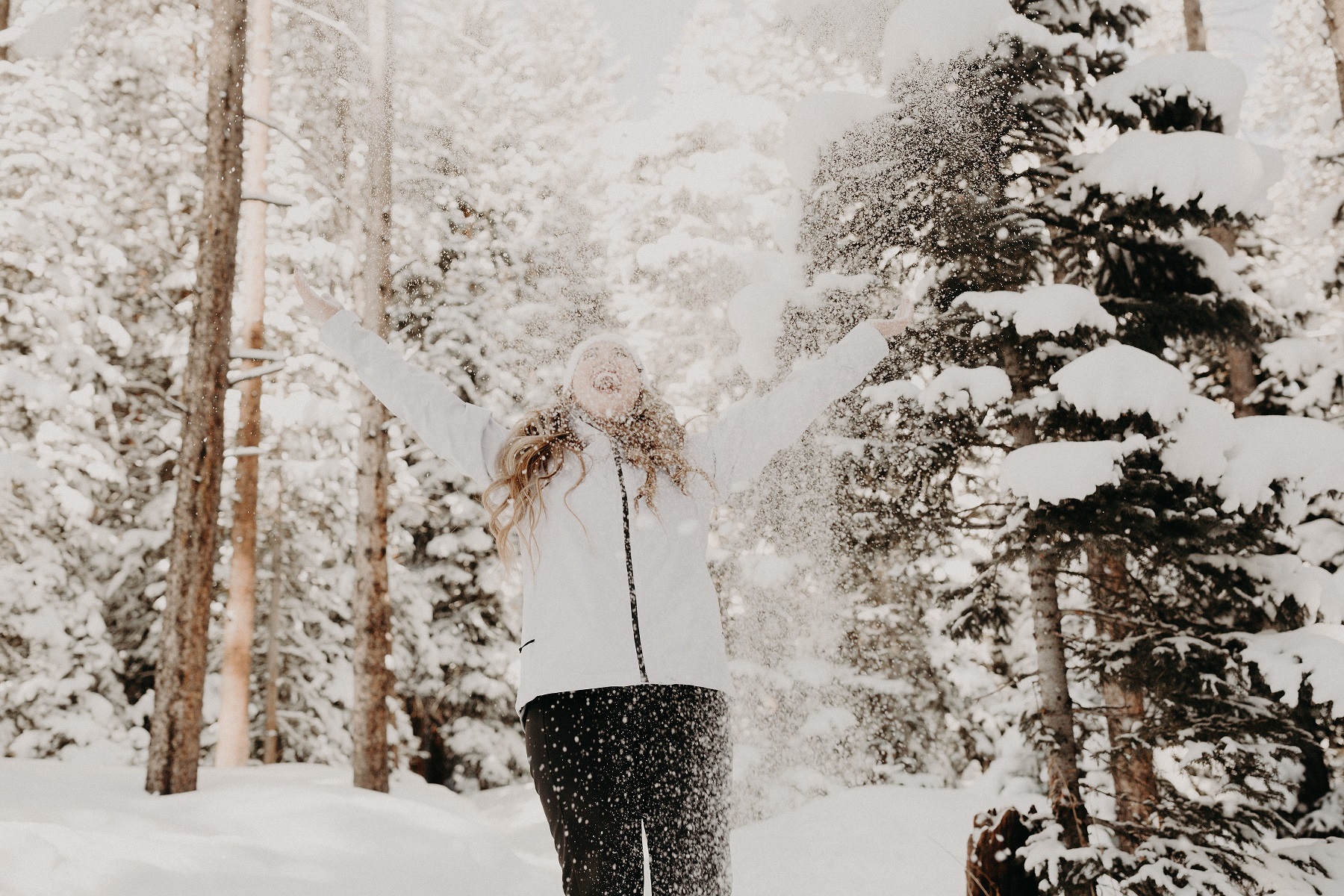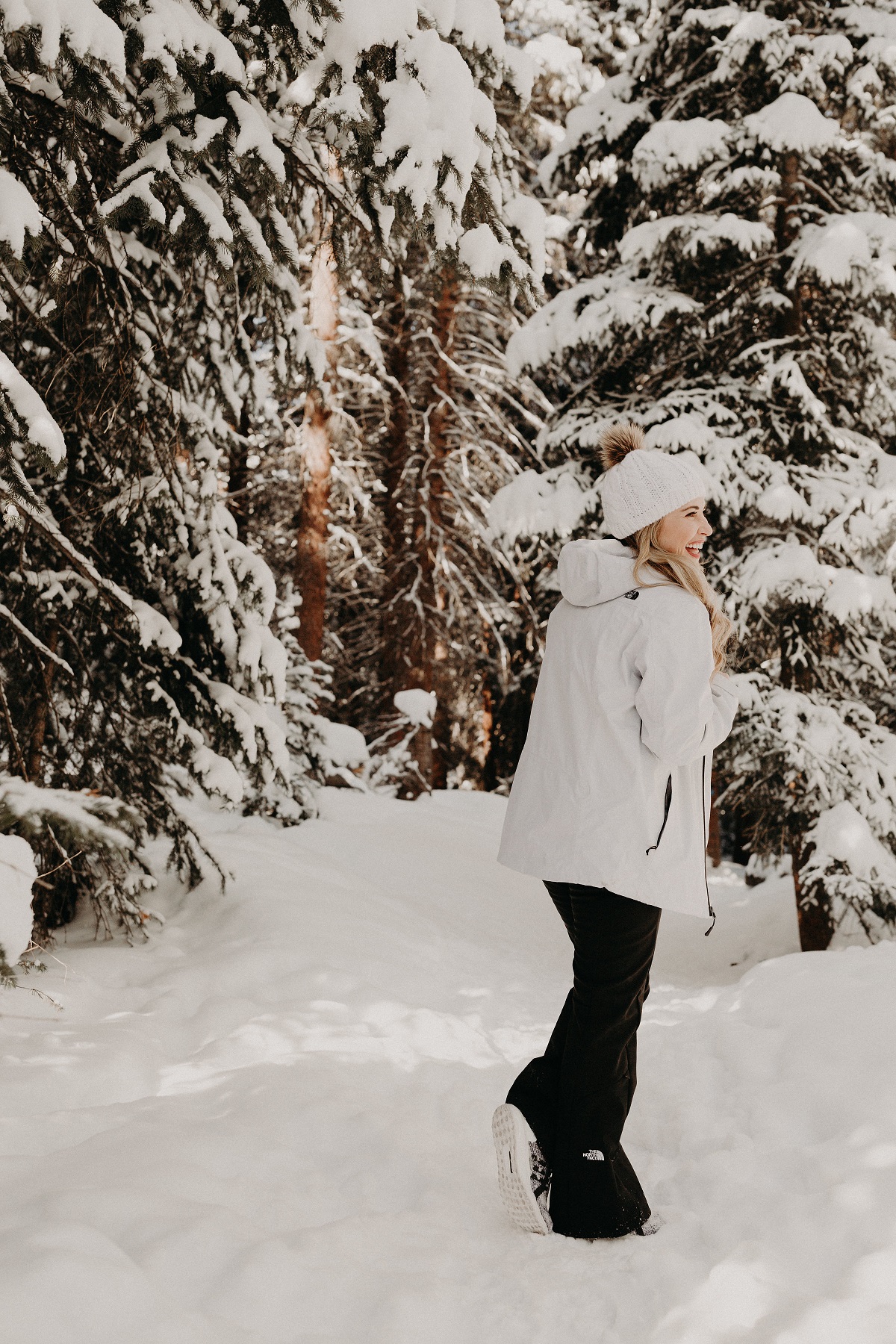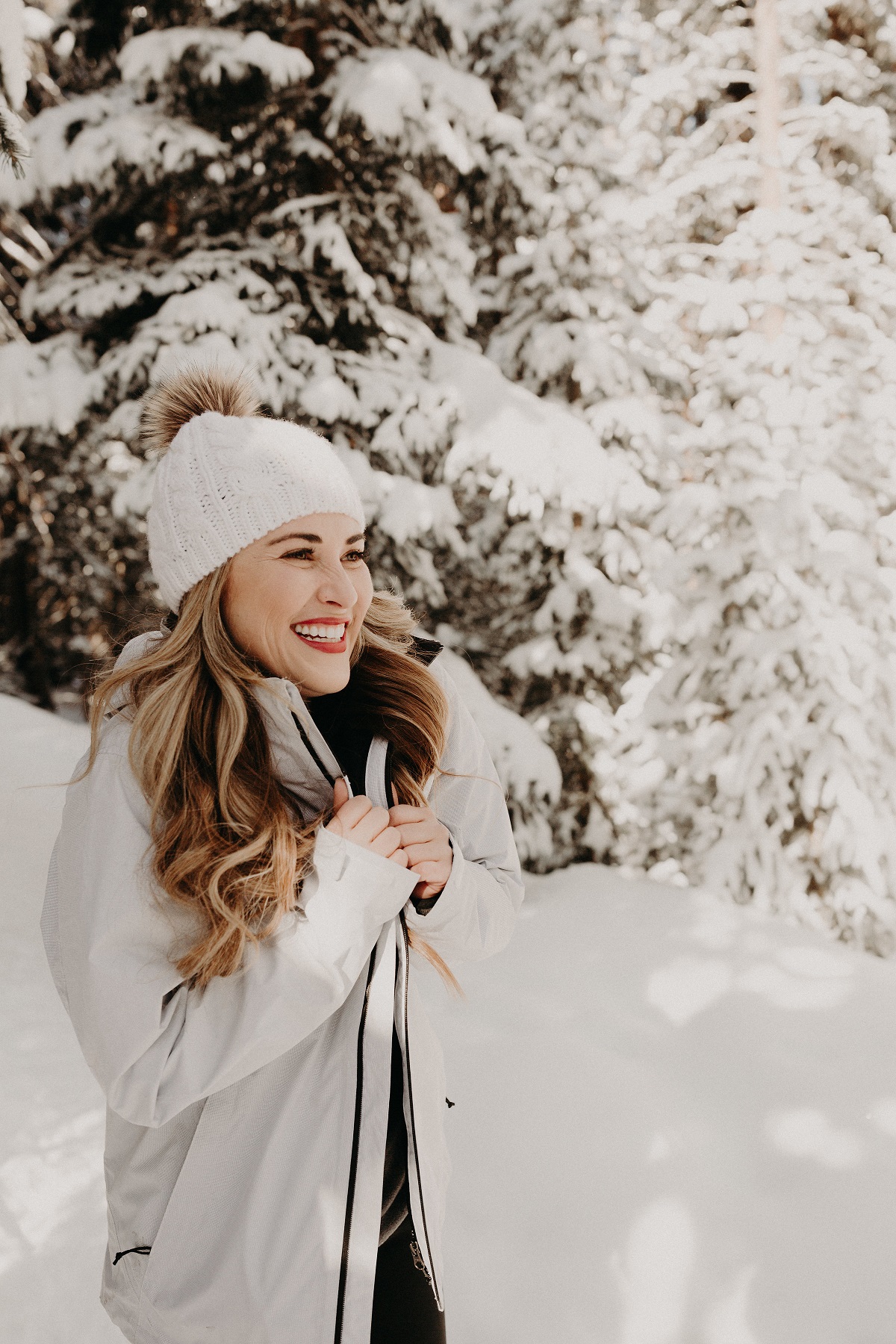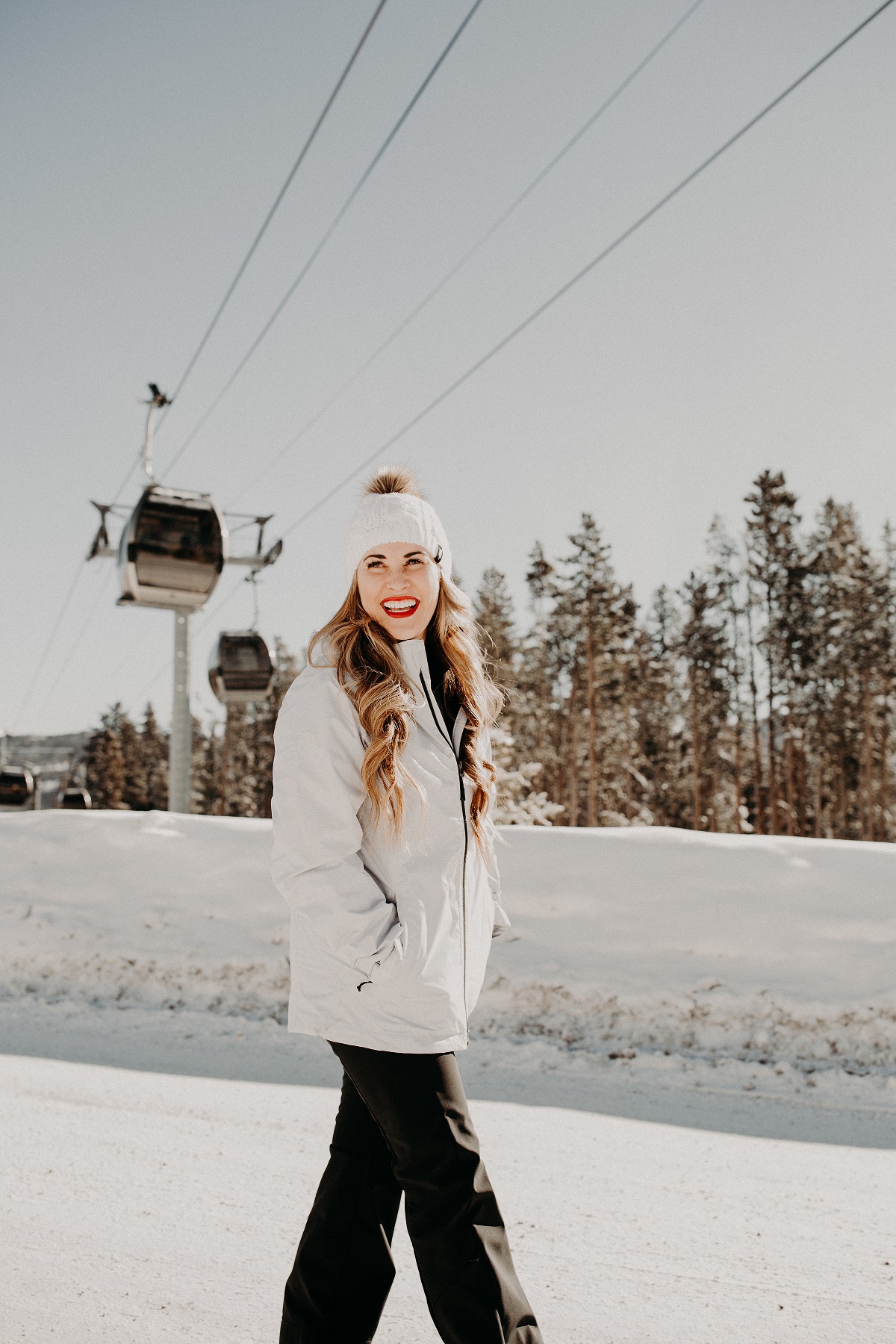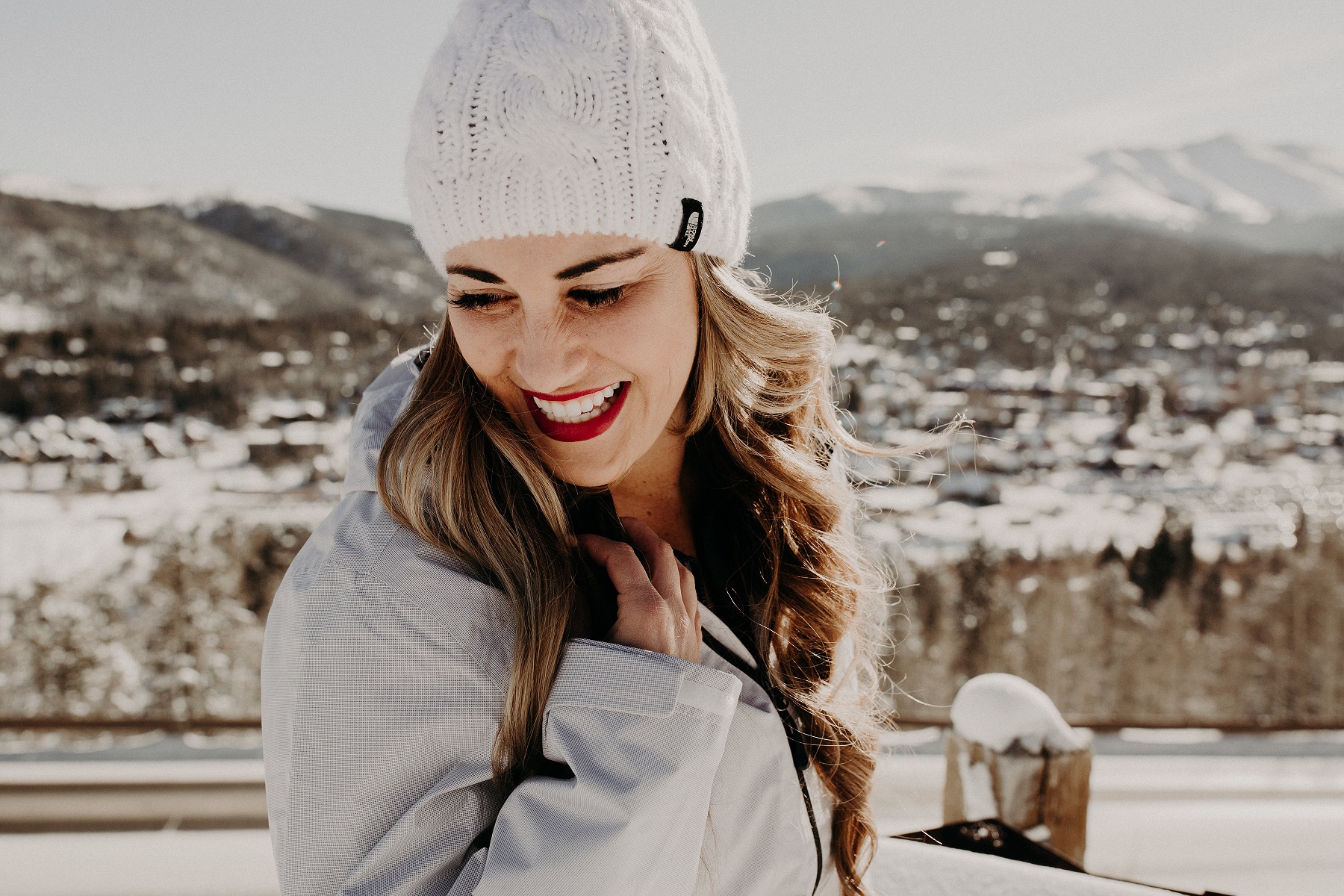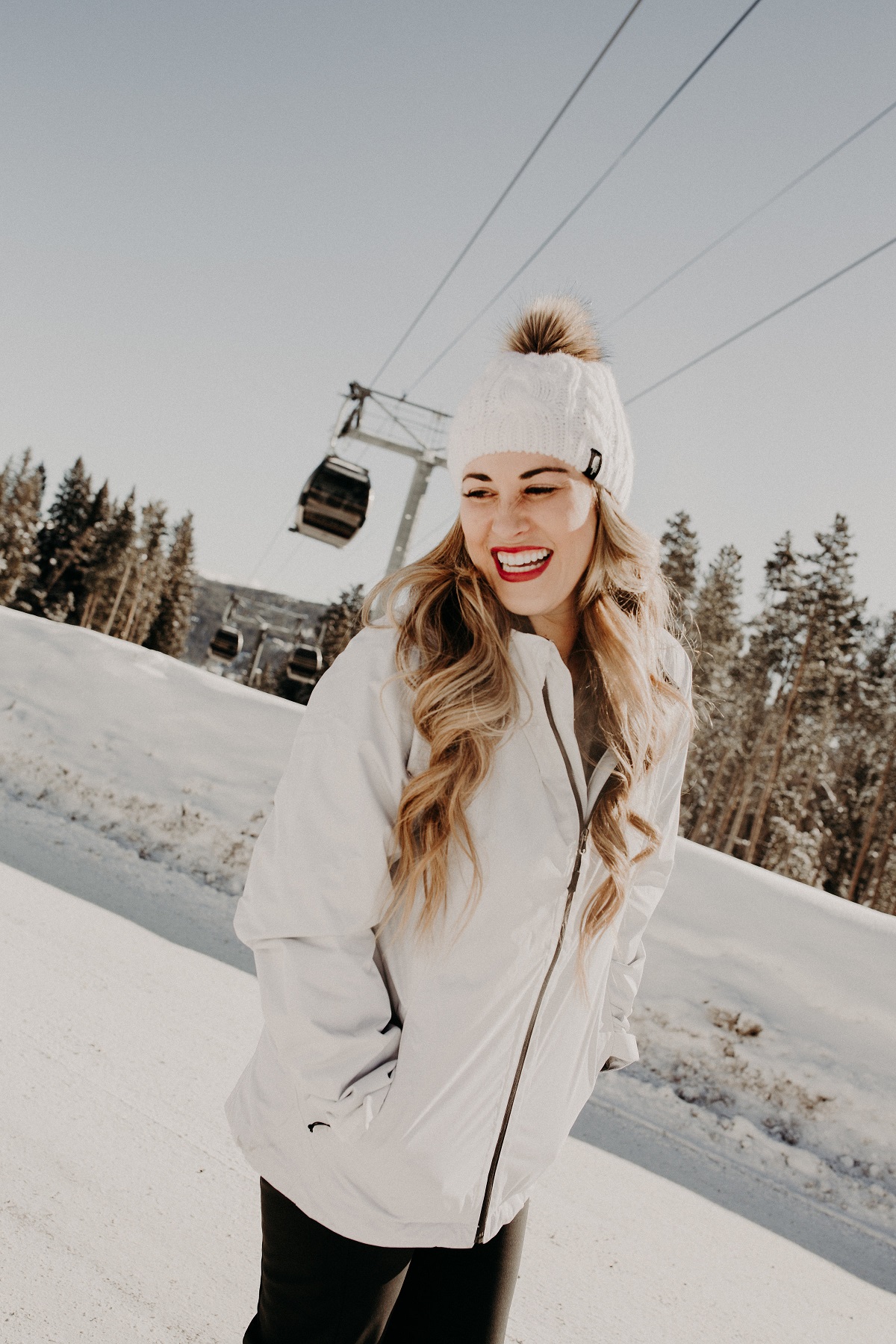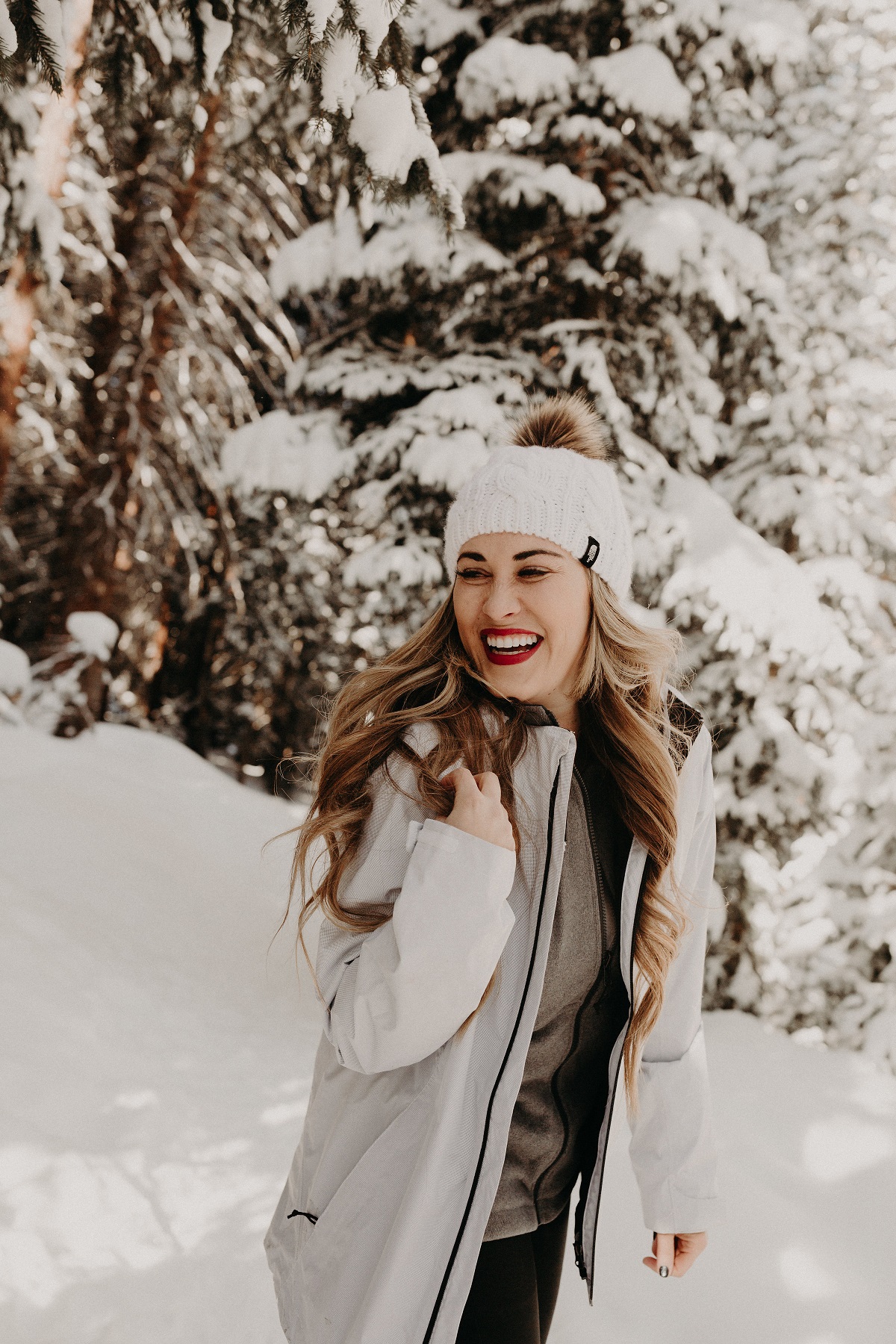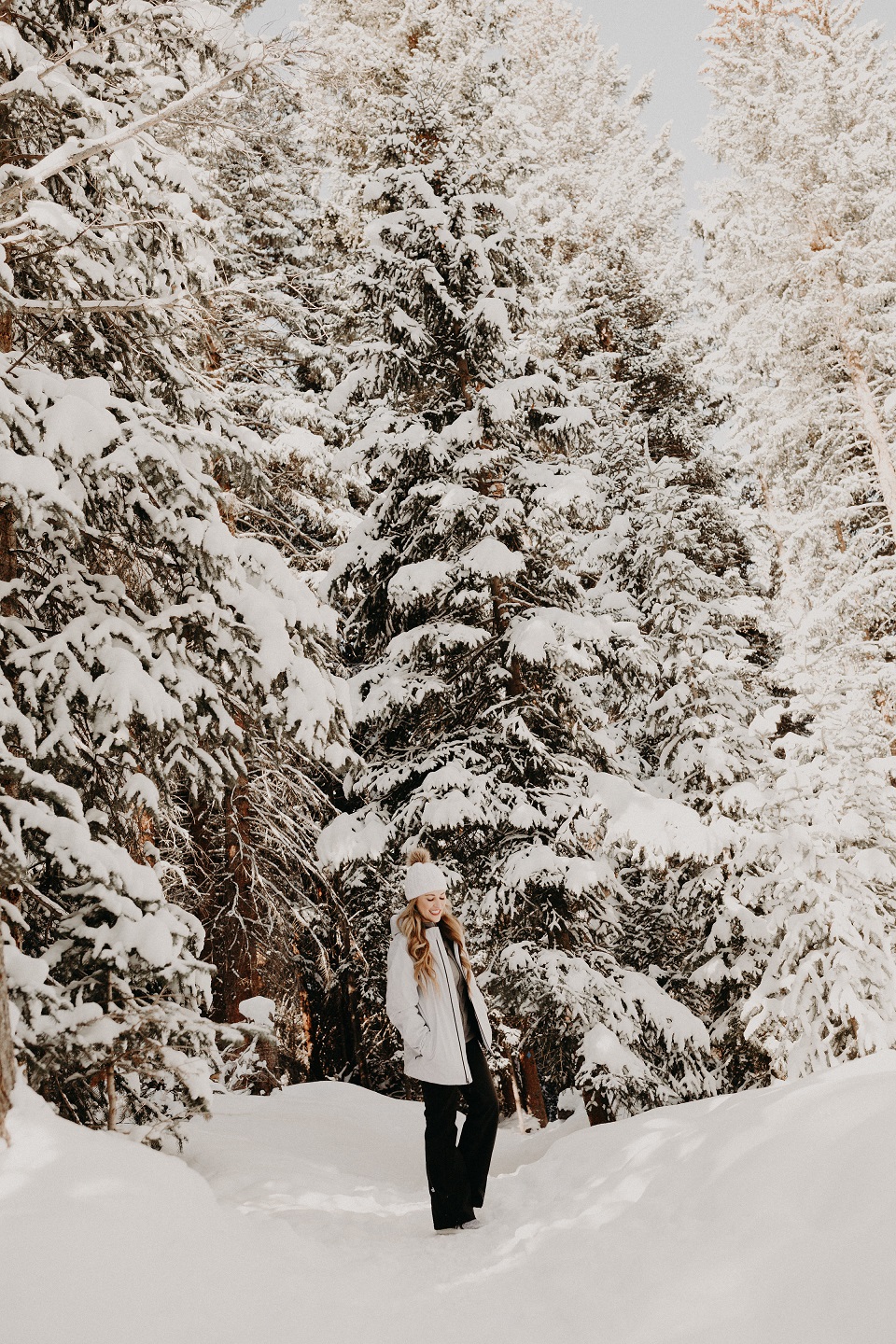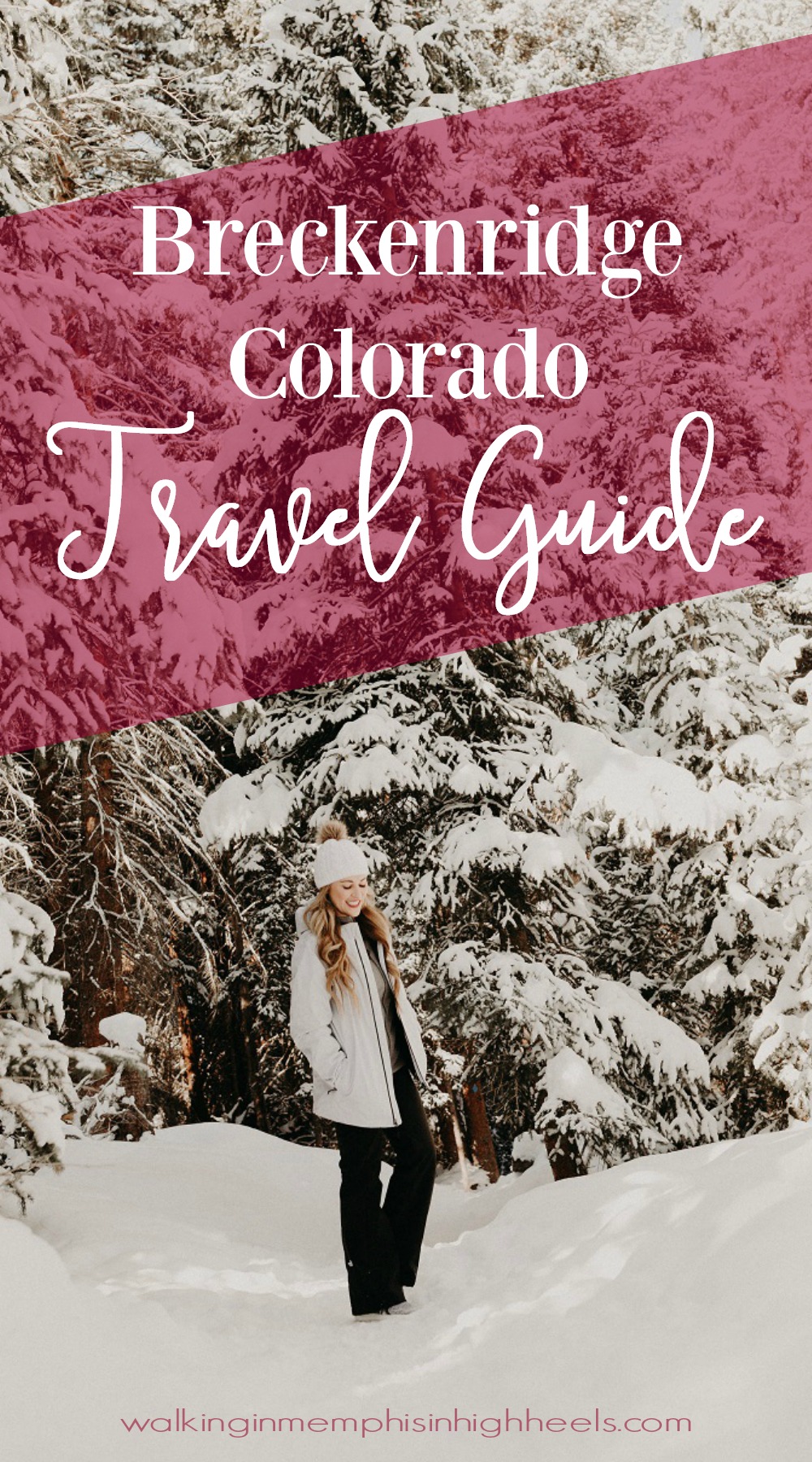 Jacket // Pants // Beanie // Gloves