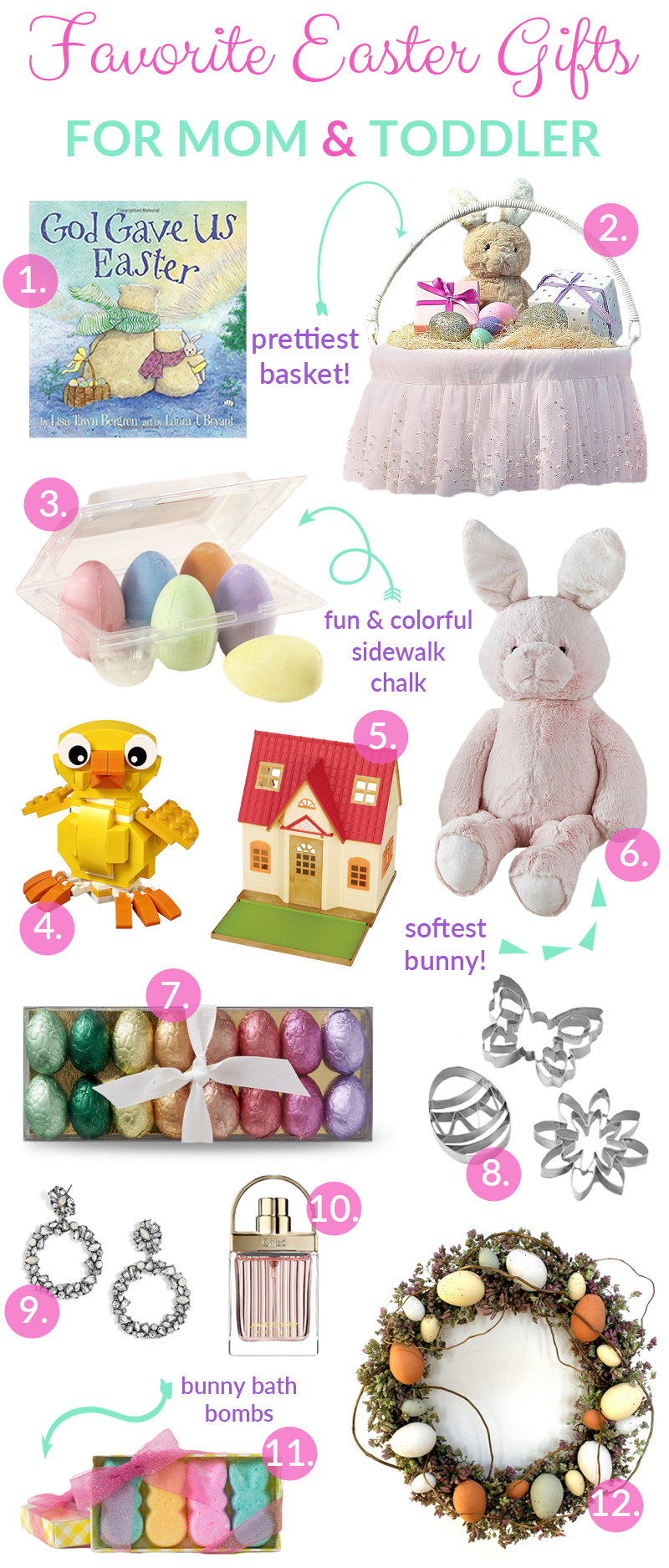 Easter Gifts For Toddler:
Book // Basket // Basket Liner // Chalk // Lego // Cozy Cottage // Bunny
Easter Gifts For Mom:
  Chocolate Eggs // Cookie Cutters // Earrings // Perfume // Bath Bombs // Wreath
Easter is only a couple weeks away y'all!  Leighton is already talking about it, though I have a strong suspicion that it's because of all the chocolate stuffed in Easter eggs.  = )  I wanted to share some of my favorite Easter gifts for toddlers, and I couldn't leave the moms out too in case you are looking for something for yourself or a pretty Easter wreath for the house.  = )  I'm also excited to be giving Leighton this book since we know it's more than just Easter eggs and bunnies.  = )  What will everyone be getting their kiddos for Easter this year? Any Easter egg hunts planned? Let me know in the comments below!