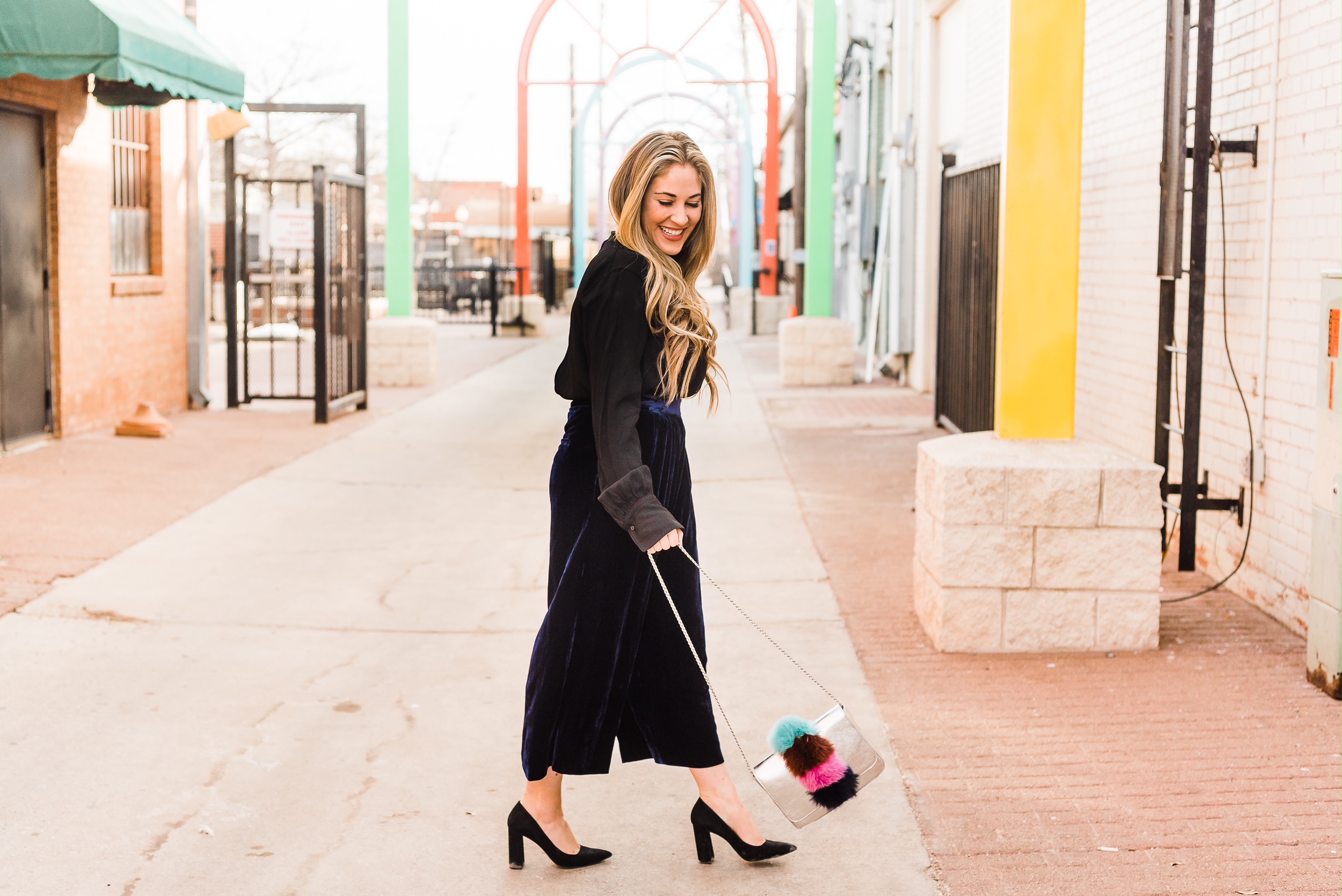 Happy Tuesday!  Leighton and I had a blast at the beach, and we're on our way back today.  Back to the real world!  Today's trend is color.  I decided to keep my outfit fairly neutral with royal blue velvet culottes and a black blouse and pumps, so I added some fun pops of color with this silver pom shoulder bag.  I am obsessed with this little shoulder bag.  It may be small, but it packs a fun punch.  This is a look I wear a lot for work meetings, and honestly the shoulder bag is SO versatile!  Do you tend to stick to neutrals or do you love to wear color?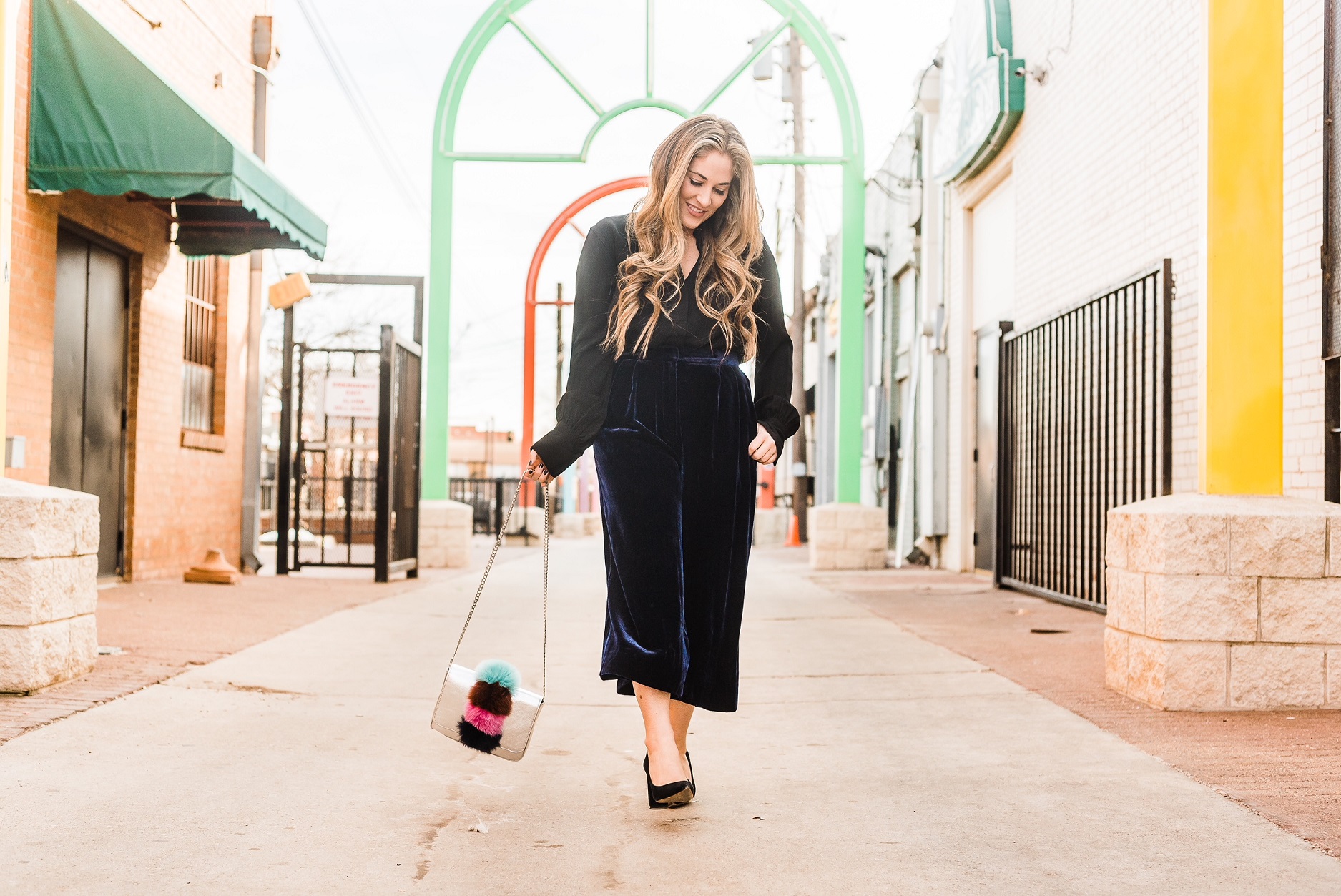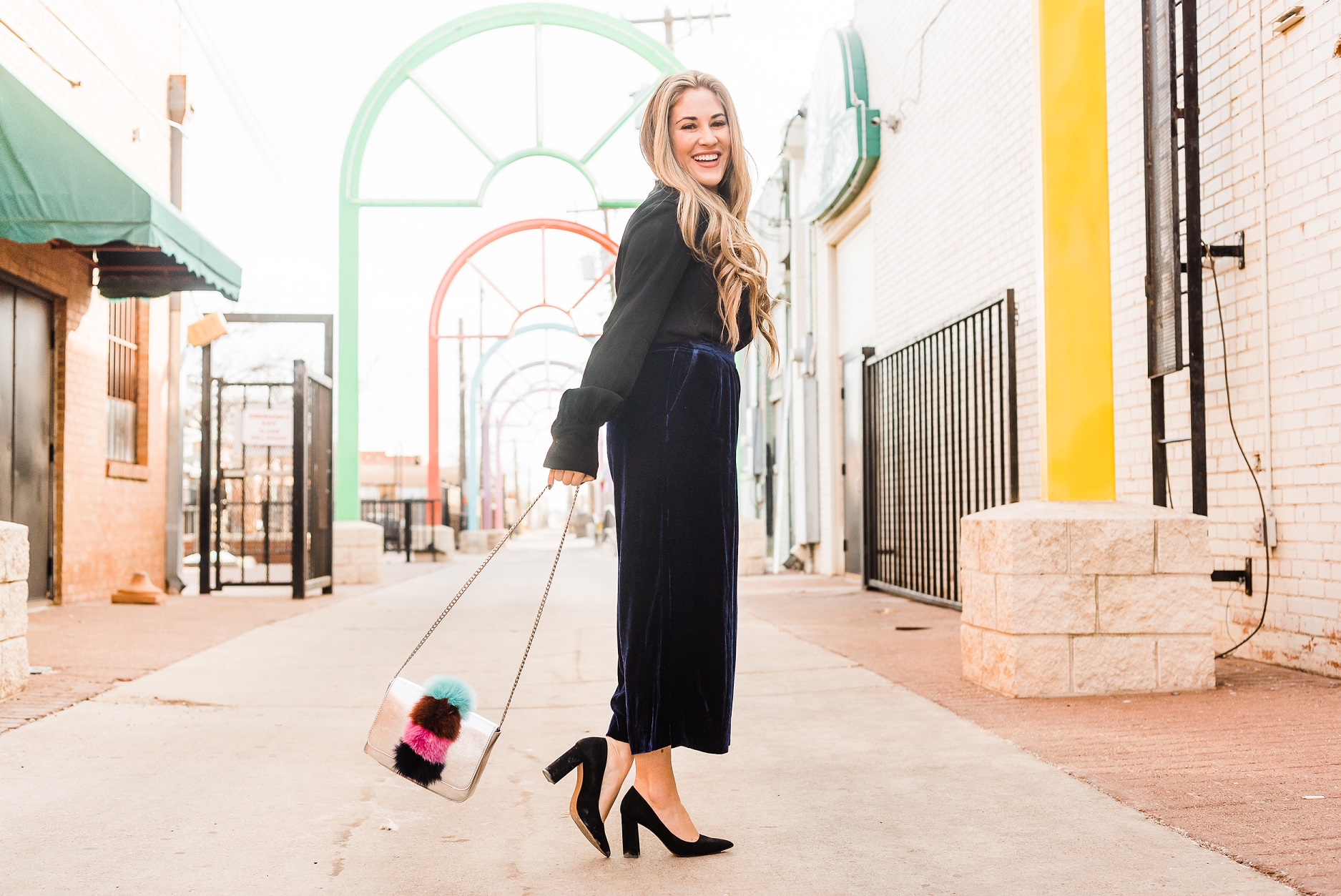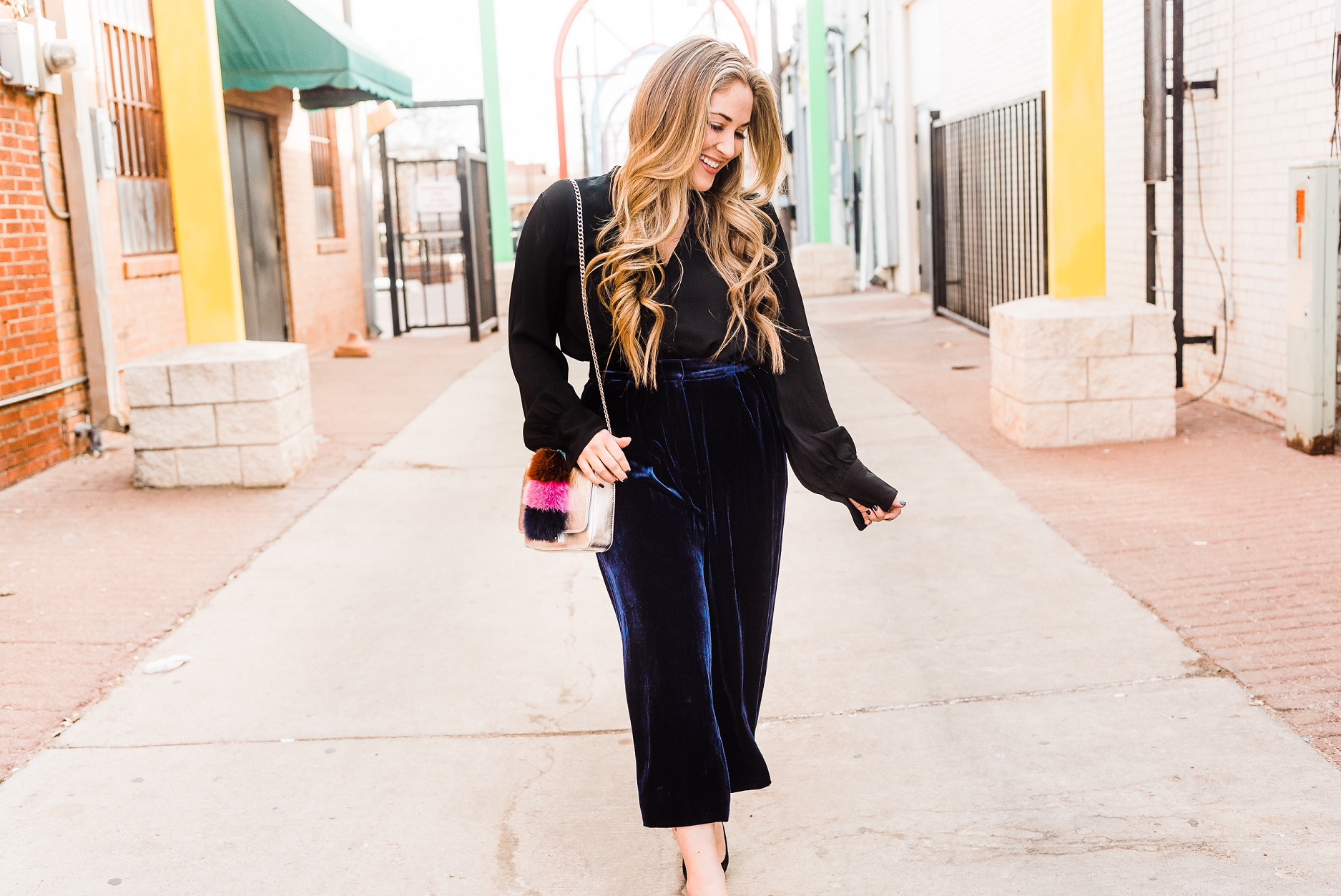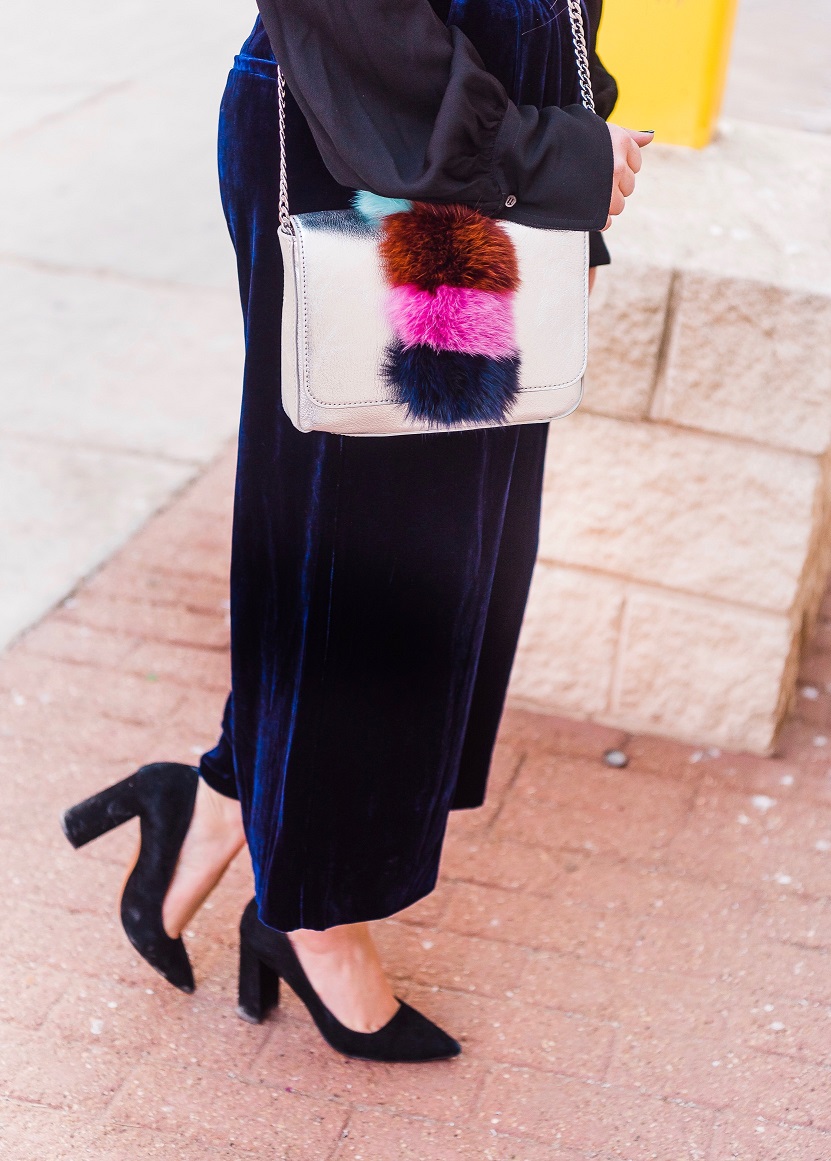 Culottes c/o (save, splurge) // Top (love this one!) // Pumps // Shoulder Bag (Shopbop) c/o
Walking in Memphis | The Fashion Canvas | Nashville Wifestyles
This week's featured bloggers are The Queen In Between and Suite Like Tee for their take on leggings!  Add your link below to be featured next week.  And make sure to follow the theme for a chance to get featured!
Next week is DENIM, so start planning your outfits!