This Spring flats post is sponsored by Zappos.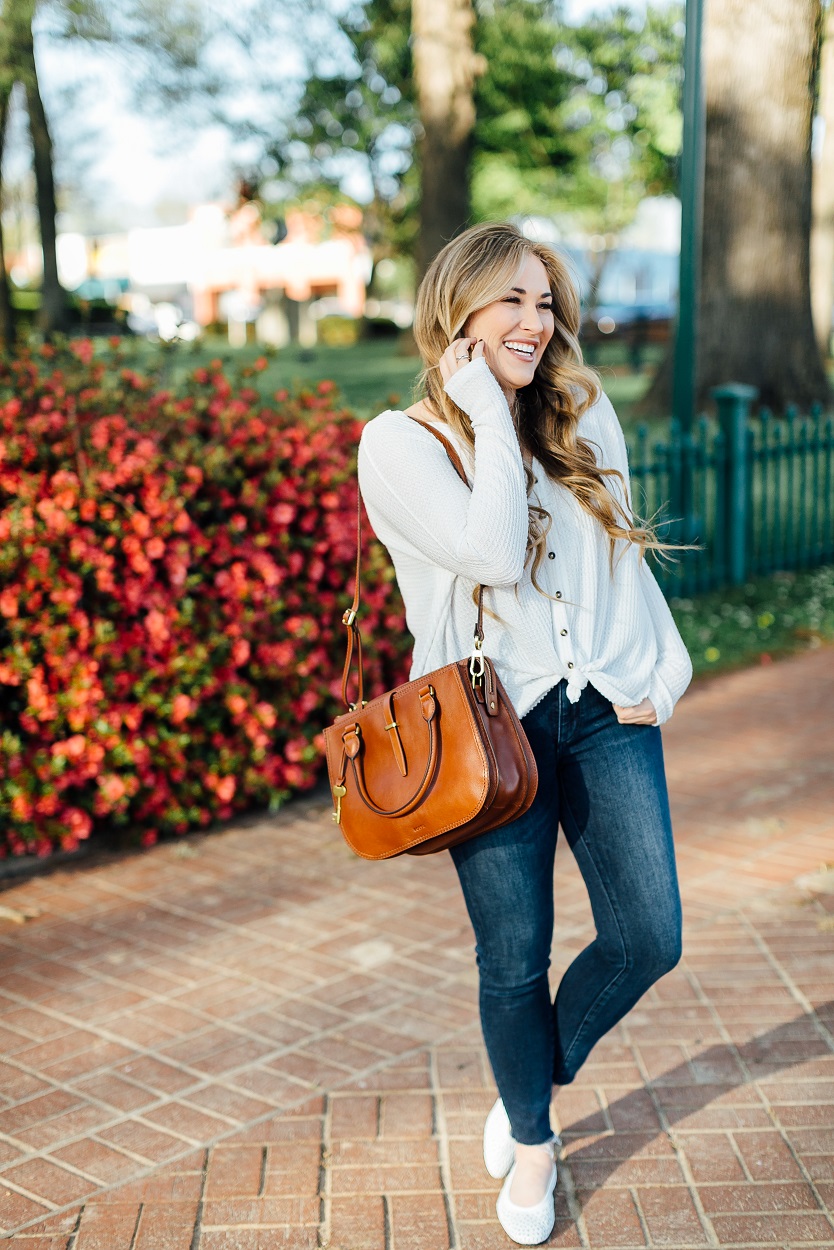 I don't know about y'all but this time of year, I am usually living in spring flats or sandals. As the temperatures get warmer, I pack away my booties and look for something much more lightweight and comfortable.  For the weekends, I love sandals, but for work, I love wearing flats to dress it up a bit.  I'm always looking for the new perfect pair, but let me tell you, finding the perfect pair of spring flats is SO hard!  If they're cute, they're not comfortable and vice versa.
THE CUTEST PAIR OF SPRING FLATS
I just received the Arche Lilly flats from Zappos, and believe it or not, they are actually both!  A flat that is so comfy with a padded leather footbed, soft leather that conforms to your feet and a cute cutout design.  I decided to get these spring flats in white because it's the perfect neutral pair to go with all my favorite outfits this spring and summer.  But these flats actually come in 8 adorable colors, including a really pretty red or orange that are sure to make any outfit pop.
I always have such a hard time with flats. Most of the time they don't fit right and end up rubbing my heels or my toes, but these spring flats are so comfortable with the super soft leather upper, leather lining and leather footbed.  I will definitely be wearing these a lot this spring and summer. They're perfect for work, a day out with the girls or for running around with Leighton.  And the best part is the quality.  Like a lot of flats, they aren't only going to last half a season only to tear up.  The quality on these flats is amazing, and just like all Arche footwear, I know they will last for years.  I would much rather have one nice pair of flats that are a really good quality pair than 5 that the stitching starts coming out of and the soles start falling apart.
Have you tried Arche at Zappos?  Do you have a hard time finding the perfect pair of spring flats too?