This Mothers Day weekend post is sponsored by Gordman's, but all opinions are 100% my own.  Thanks for helping me to support the brands I love.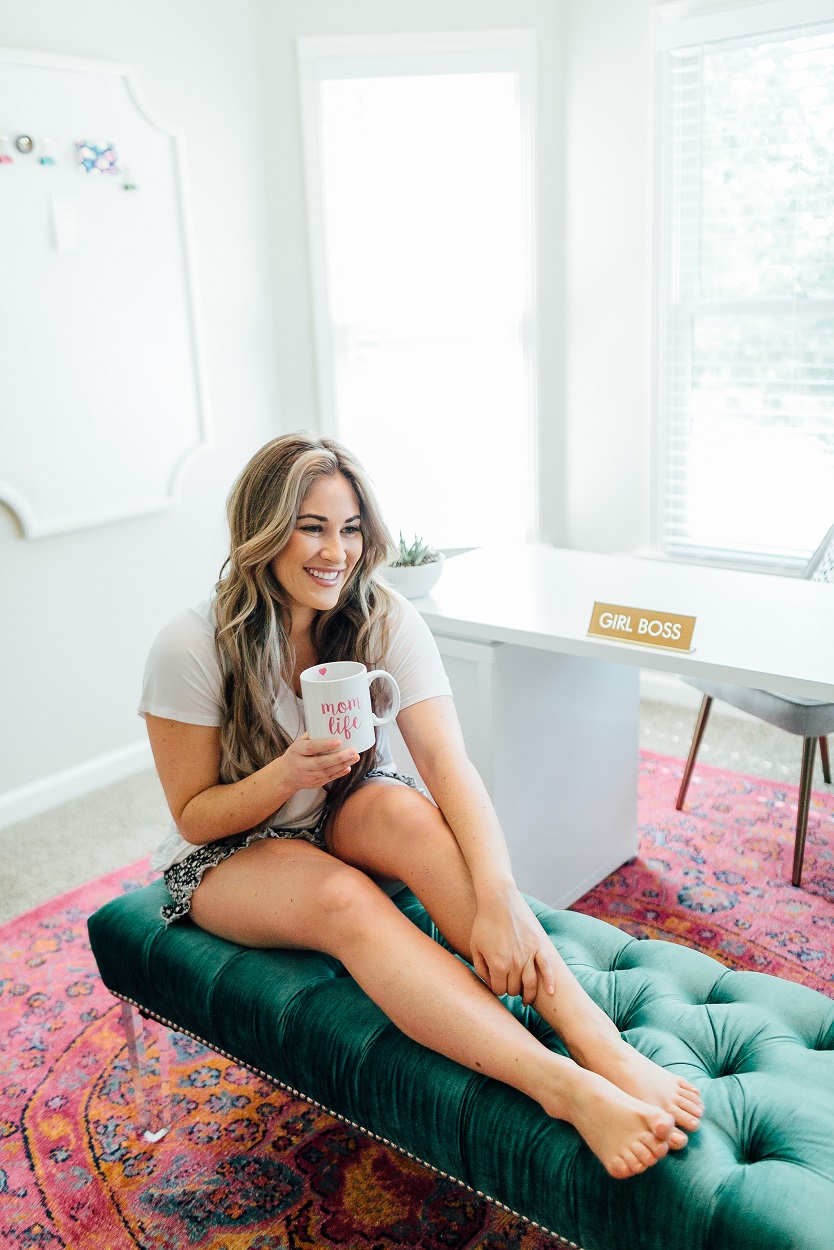 1.)  Take up a little gardening.  I am actually doing just this on Saturday!  Now that spring (or summer is what it really feels like!) is here, I am looking forward to spending all day Saturday with Leighton planting flowers and hanging some hanging planters.  I think it will be relaxing, fun and maybe even a little messy/  = )
2.)  Go to the spa or create one at home!  I already have my bath bombs and new robe ready to go for this weekend.  And after Leighton is in bed, I fully intend to use them.  = )
3.)  Get your heart rate up.  Maybe this doesn't sound relaxing to everyone, but nothing makes me feel better than after a workout or a run. Go for a run or hike and clear your mind.  I love doing this by myself, but it's also nice to do with your daughter or your own mom to have a little one-on-one time together.  Or take an exercise class.   A pilates or yoga class would be perfect to get in a good sweat while doing something good for yourself too.  Make sure you take your own mom or some mom friends with you.  Plus, the accountability helps!
4.)  Cook with your mini or with your mom.  Going out to eat is always a treat, don't get me wrong!  But cooking at home can be so fun, especially with the right person.  Sure, if you're cooking with your 3 year old, it could get a little messy, but being a mom is all about enjoying the moments.
5.)  Have a day in.  I love getting out and staying busy, but sometimes a day to just sleep in, stay in your pjs with a cup of coffee and just go at your own pace sounds perfect.  As moms, how often do we really get to do that??  Definitely not often!  Whatever it is you do this weekend for Mother's Day, just enjoy your day.  Whether that is spending time with your mom and grandma, your daughter, or taking a day for yourself.  Enjoy it and have a wonderful Mother's Day!
No matter what you decide to do for Mothers Day weekend, Gordman's has everything you need.  From coffee makers, the cutest mom coffee mugs, the comfiest pjs, workout gear and beauty products to cookwear, Gordman's will make sure you're ready for your day.  I can NEVER go in there and only buy one thing!  I went shopping at Gordmans again last week to stock up on some spring and summer goodies.  First I stopped by the kid's clothing area, then the toys, the shoes, women's clothing, cookwear and lastly home décor.  I bought myself the cutest pajama set and this mug that you just have to have if you're a mom.
Gordman's has so many great products at just a fraction of the price.  And let me tell you, I bought A LOT when I was there but still spent about half what I spend when going grocery shopping.  If you're looking for a store where you can get everything all in one place, then you will want to check out Gordman's.  I got so many brand name items at just a fraction of the cost!
Have you checked out Gordman's lately?  How will you be spending Mothers Day weekend?