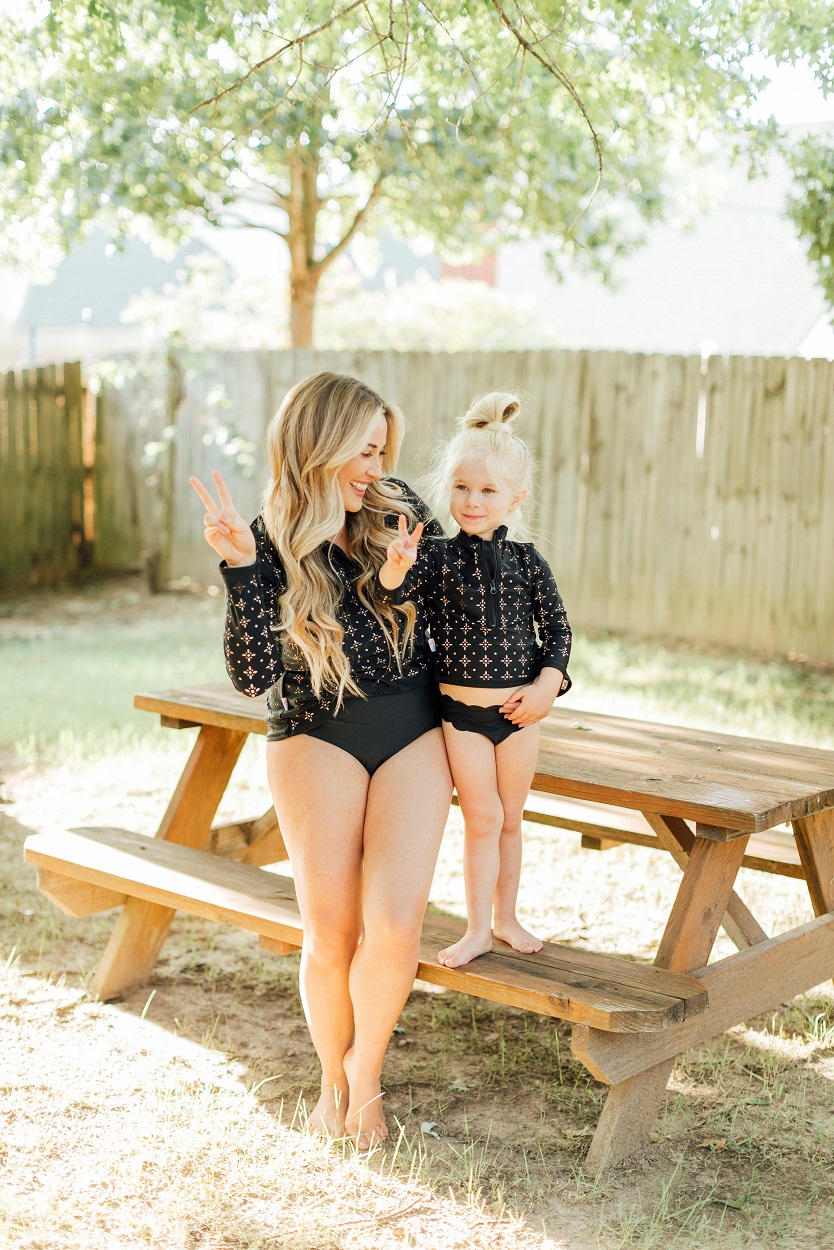 On Leighton:  Top & Bottoms c/o
With school starting for most cities this week, Leighton and I decided to fully enjoy summer all weekend long!  We thought about going to the splash pad but instead decided to take full advantage of the great outdoors in our yard to have a little summer fun.  We put on our swimsuits, and we played outside in the water hose all afternoon long!
That got me to thinking what other fun summer activities you can add to your list right in your own backyard.  I only have one toddler, but for those who have more than one kid, sometimes it's nice (and easier!) to just stay at the house than to load up all the kiddos to head to the pool or splash pad.  So…I'm rounding up 5 fun activities to do in your own backyard with the kiddos while summer is still here to stay for a bit.
1.)  Play outside in the water hose.
2.)  Go on a picnic in your own yard.
3.)  Have a water balloon fight.
4.)  Make homemade slime outside.
5.)  Make handprint art outside.
How cute are these laser cut swimsuits from Swim Zip?!  Leighton has been wearing swimmies from Swim Zip since she was a newborn.  All of their swimsuits have UPF 50+ in them, and they even carry hats that Leighton loves to wear when swimming.  And guess what??  They started carrying even more styles in girls' swimsuits this year, and they even carry women's swimsuits now!  And some of them coordinate!  Y'all know I just love to twin with LC, and now we can do it while knowing that we are even more protected while enjoying some fun in the sun.
What summer activities do you like doing with your little one?  Have you tried Swim Zip? Which are our favorite swimsuits? Let me know in a comment below!!