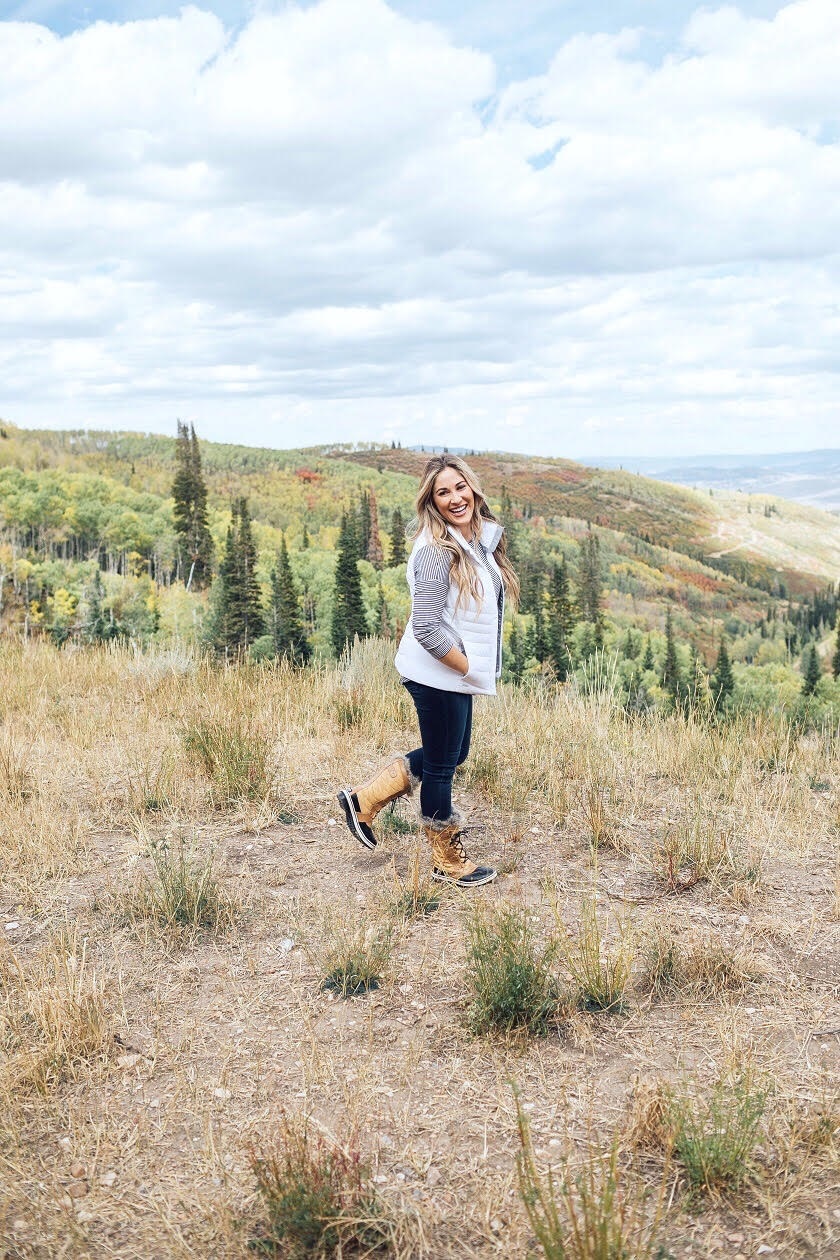 SHOP MY HIKING OUTFIT:

Pumpkins, s'mores, the changing of the leaves!  All of these come to mind when I think about fall.  But, let's not forget about hiking!  It's the perfect time to explore the outdoors when the leaves are changing colors, and you'll have the best up-close look at them.  And it's not too hot or too cold; it's the perfect temperature to go for a hike in fall without breaking out in a sweat or freezing your behind off!
Today I'm rounding up the top 5 places to go hiking.  I've been to quite a few of them over the years, and the other couple are on my list to knock out within the next year.  I can't wait; fall has always been my favorite time of year!  Have you been hiking at any of the below places?  What are your favorite places to go hiking? Let me know in a comment below!
TOP 5 PLACES TO GO HIKING IN THE FALL:
1.)  Yosemite National Park in CA
2.)  Grand Teton National Park in Jackson Hole, WY
3.)  Four Pass Loop in Aspen, CO
5.)  Smoky Mountains in Gatlinburg, TN
Loving these places to go hiking? Click here now for more of my fun travels!