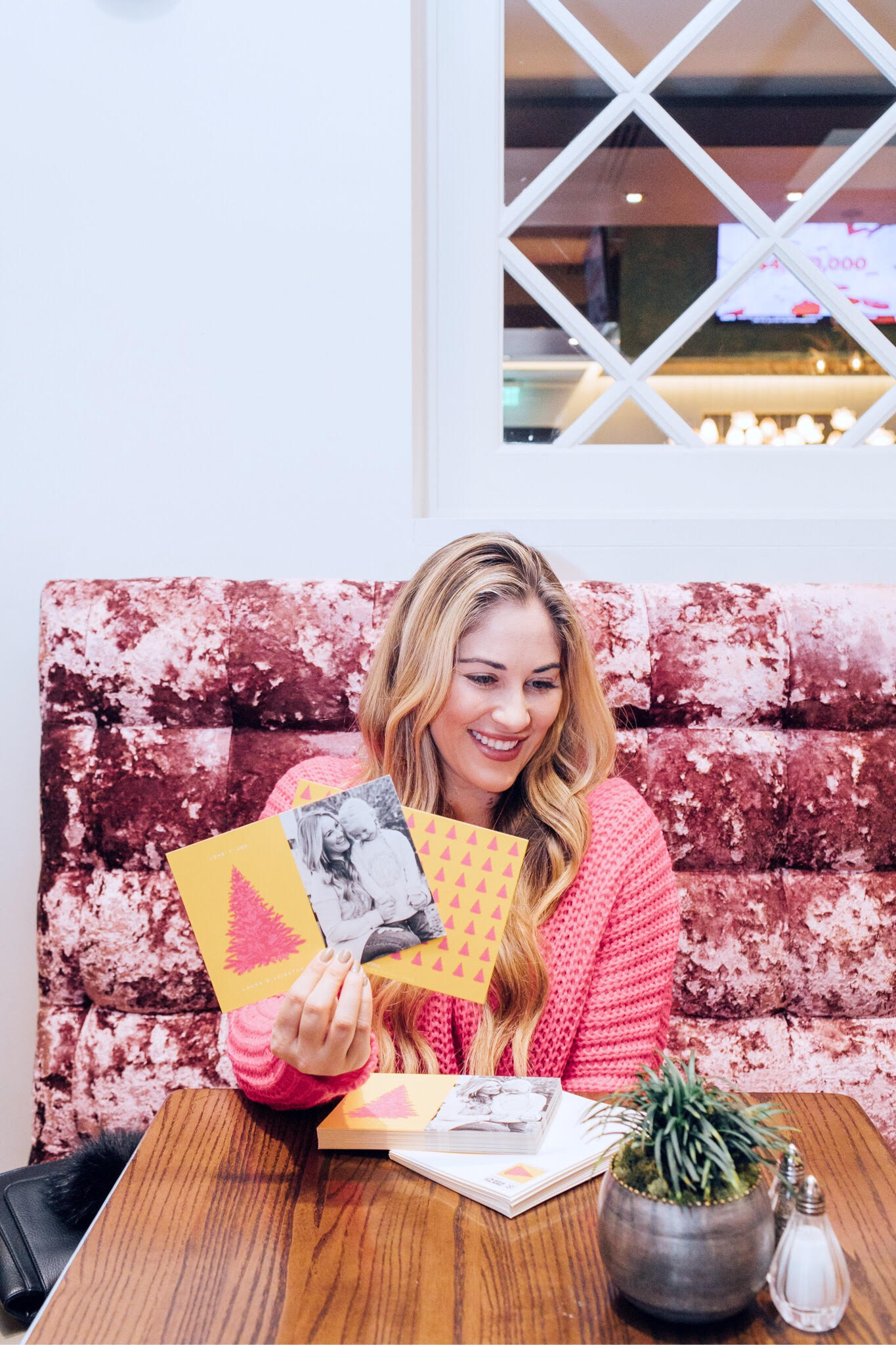 Every year I always think I couldn't love my Christmas cards from Minted any more, but then I do.  I usually pick out a pretty traditional card.  Think red and green and a picture of Leighton in an adorable Christmas dress.  This year when I spotted this modern and colorful card design, I decided to do something different.  I knew I just had to order yellow and pink cards for Christmas.
I had Leighton's Christmas shoot about a month ago, and she was NOT feeling pictures that day.  She was wearing the prettiest white and red dress…and pouting.  = )  So…that's when I decided I would definitely do a card that was a little different and use some pictures of us together that we had just taken a week before.  I think it turned out great, and I love the contrast between the black and white photo and the colorful printed card!
Minted has the best selection of Christmas card designs.  You can even add return addresses, recipient addresses, stamps and more to customize your cards and make it even easier.  I got recipient addresses printed on my cards, and I ordered matching stamps.  It just makes it so much easier.  That way all you have to do is walk to your mailbox to get your order and then put them back in the mailbox to send them out once you sign, seal and put the stamps on them.  Easy peasy!
I've been ordering Minted cards for the last several years and love the quality, the customer service and the broad range of card styles.  I'm excited to be teaming up with them today to give one lucky reader $250 to get their own holiday cards!
To enter this Minted giveaway, just use the rafflecopter widget below and good luck! 
What would you choose from Minted if you won?