This is a sponsored conversation written by me on behalf of Crest.  The opinions and text are all mine.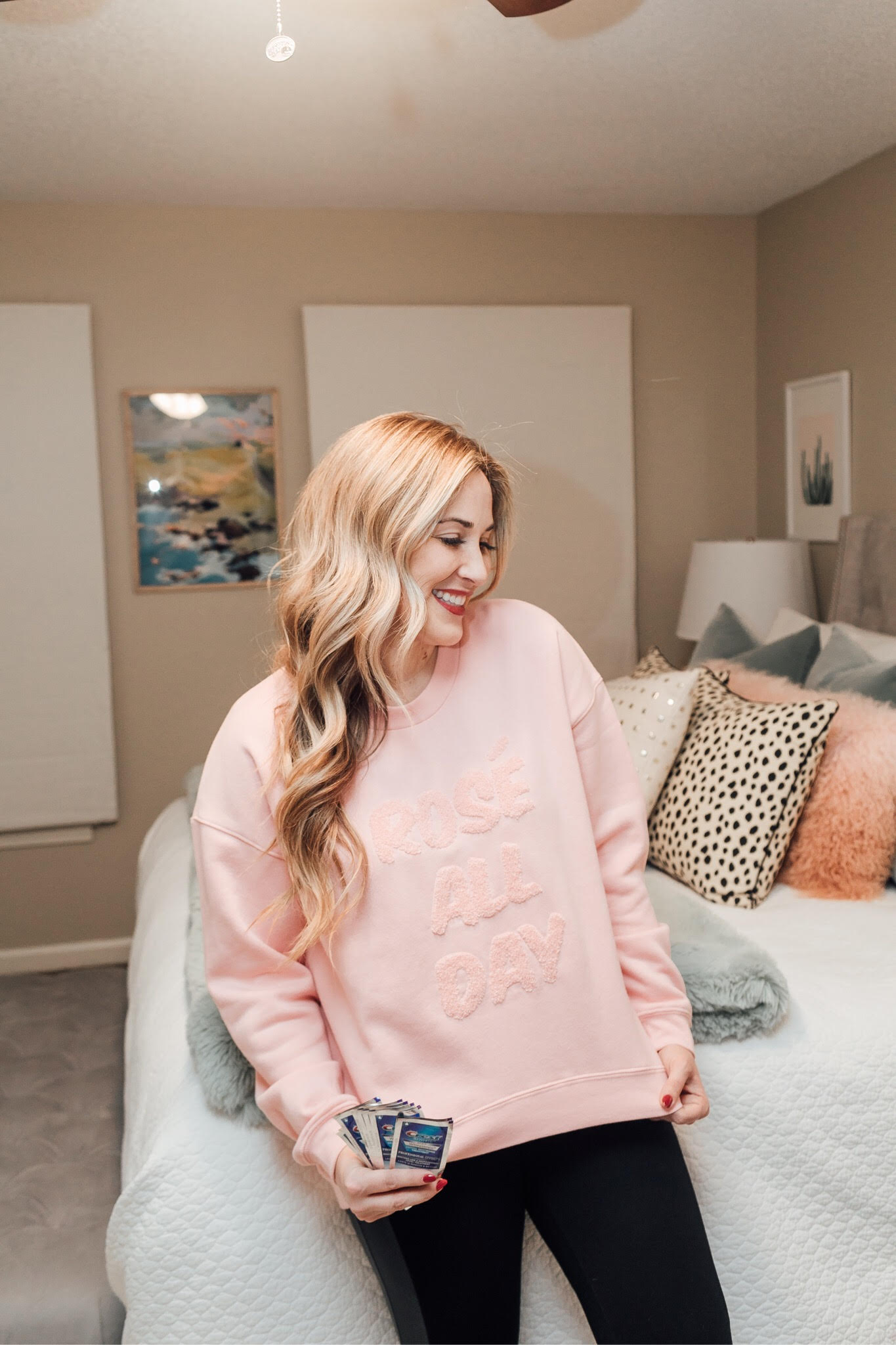 I am so excited to be talking to you about one of my absolute favorite beauty products today…Crest 3D White Professional Effects Whitestrips!  I have been using Crest 3D Whitestrips since high school (and let's just say that was quite a while ago!)  = )  I started the Crest 3D Whitestrips Challenge about 2 weeks ago, and what a difference It has already made!  I didn't even realize that I was due for a whitening treatment, but let's face it, after all the holiday parties, traveling and shopping nonstop (coffee for fuel and wine at the parties), I was definitely overdue!  Crest 3D Whitestrips are one of the easiest and fastest ways to get an immediate confidence booster.  I always feel so much better facing whatever my day throws at me when I have confidence.
With Crest 3D Whitestrips, you can whiten your teeth as well as a professional whitening treatment, but you can do it right at home!  They are so quick and easy to use.  You just apply once a day for 30 minutes.  You'll start to see a whiter smile after only 3 days and will see the full results in 20 days.  They use the same enamel-safe whitening agent that dentists use and remove 10 years of tough, set-in stains from even coffee and wine.  You only have to wear them for 30 minutes a day, so it's easy to apply them in the morning while you're getting ready for work, on your break or at night while you're unwinding and watching your favorite show on television.  Crest 3D Whitestrips have Advanced Seal Technology so they stay put without any slipping or sliding.
After only 2 weeks, my smile is SO much whiter and brighter. The first thing I usually notice about people is their smile, and it definitely adds to my confidence when you have a bright, white smile heading into a work meeting.  I usually use Crest 3D Whitestrips once a year to touchup my smile, and you can too by picking up a box here at Walmart.  It's only for 20 days, and trust me, you'll be happy that once you have a whiter smile in just a few days!
Have you tried Crest 3D Whitestrips?  How do you boost your confidence? Let me know in a comment below!