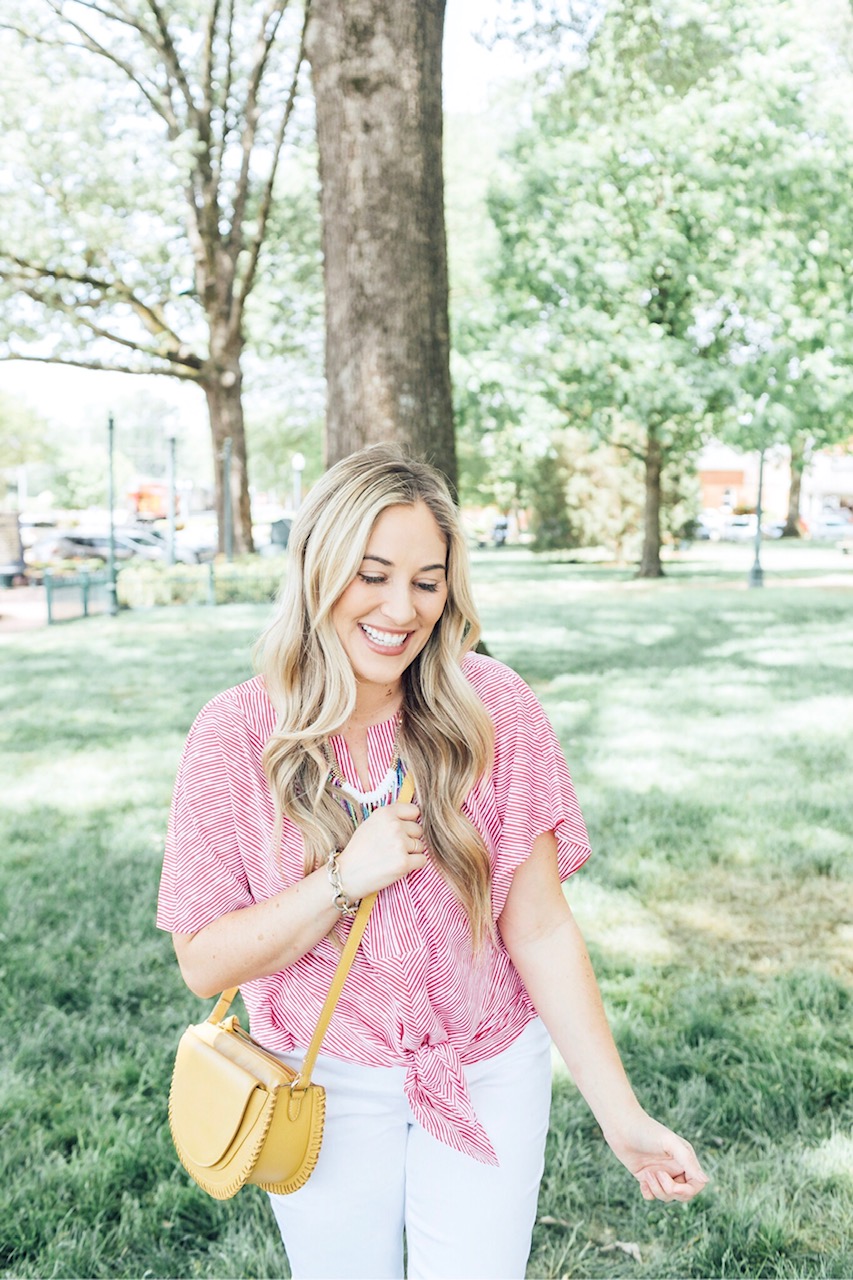 SHOP THIS WHITE JEANS LOOK:

It's white jeans season y'all! I am wearing a no-stain pair today. These flattering white jeans are awesome…especially if you're a mom! I just got this pair of white jeans a few weeks ago and another pair of white jeans this past week, so I thought this would be the perfect time to share some of my favorite white jeans!
I love wearing white denim this time of year, and they definitely make anything you pair with them really pop as they contrast the white jeans.
Check out my 5 favorite pairs flattering white jeans above and let me know which pair is your favorite in a comment below!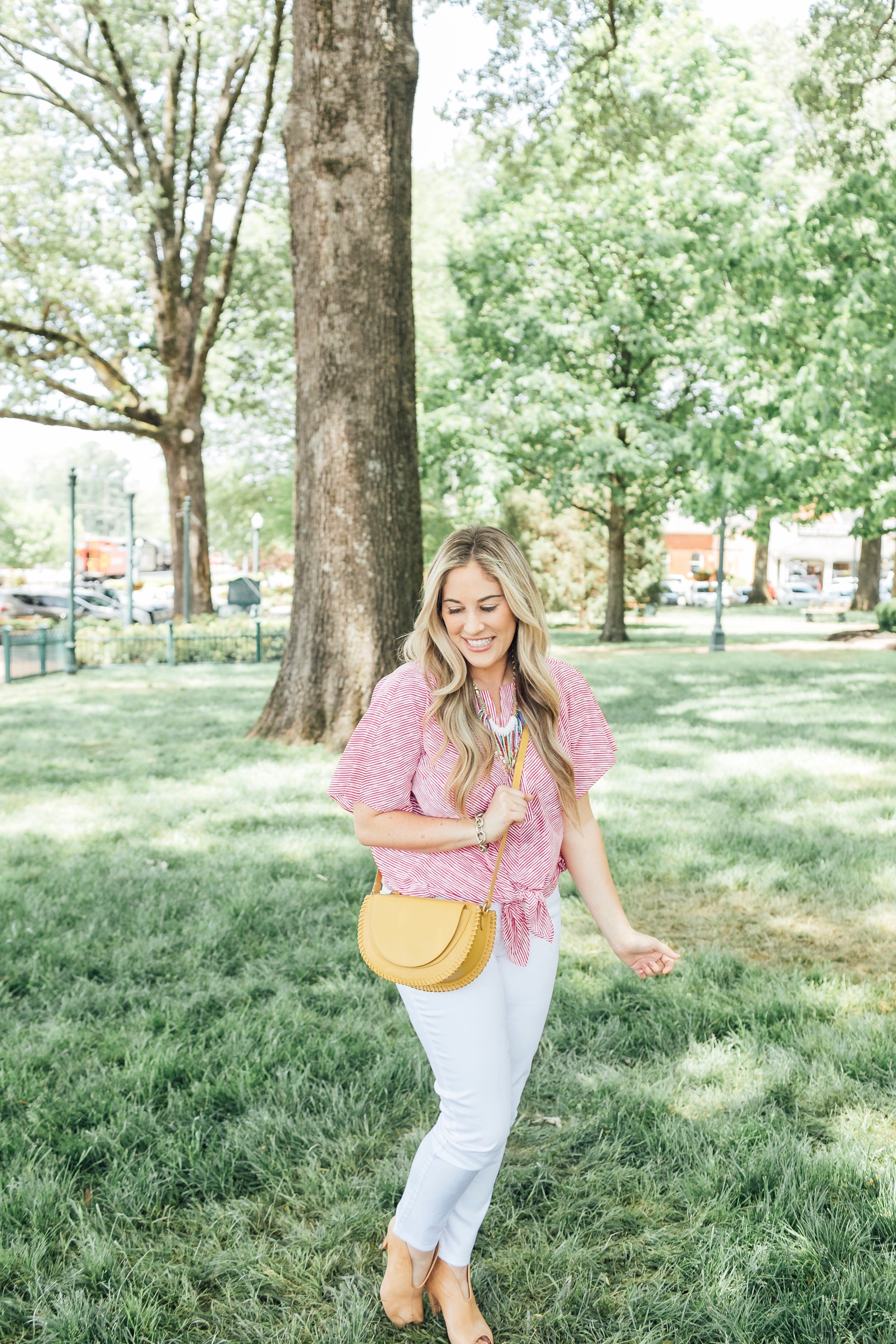 SHOP THIS WHITE JEANS LOOK: