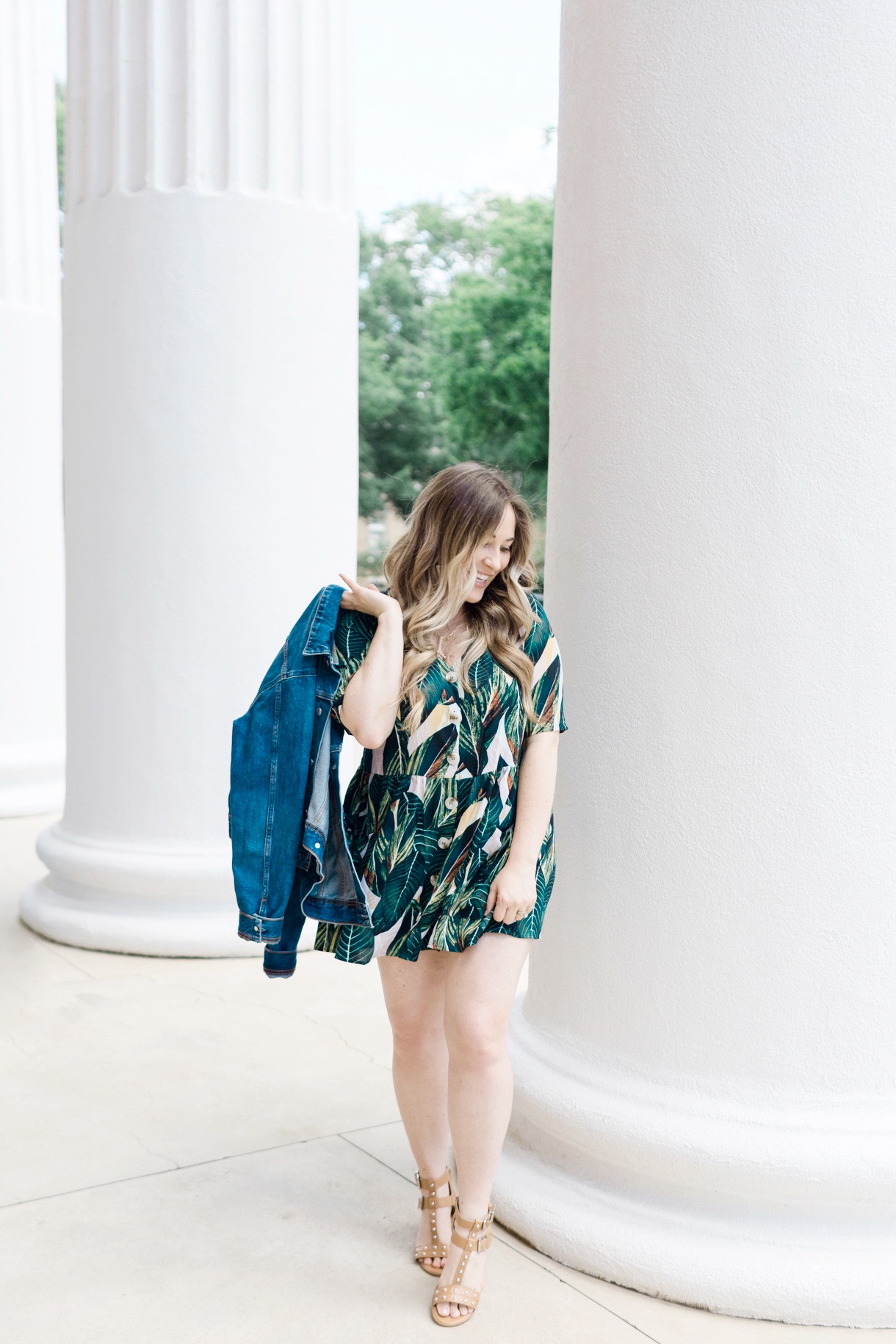 SHOP MY SUMMER DRESS LOOK:

Good morning; I hope everyone had a great weekend! With summer weather basically here, I wanted to share some fun new Amazon summer dresses.
It has been quite a while since I've done an Amazon try-on, but so many people have requested one lately that I thought it would probably be a good time to get out of the house and get dressed try to lift my mood. = )
This pretty dress first caught my attention with its pretty tropical print! I love the fun print, and the colorful green, pink and yellow leaf print in the dress. It is flown, comfortable and perfect for summer. I am wearing a size medium and love the fit and length for my 5'2 frame. It is v-neck with cute little wooden buttons going down the front of the dress. I actually wore it twice this past weekend, and it felt so good to get dressed up instead of sitting in the bed in my pjs working and chasing the kids around all day.
I am teaming up with a few favorite blogger friends soon over on Instagram stories to show some videos of our try-on later this week, so stay tuned. Until then, I'm sharing some more favorite Amazon summer dresses. Which is your favorite? What did everyone spend their weekend doing?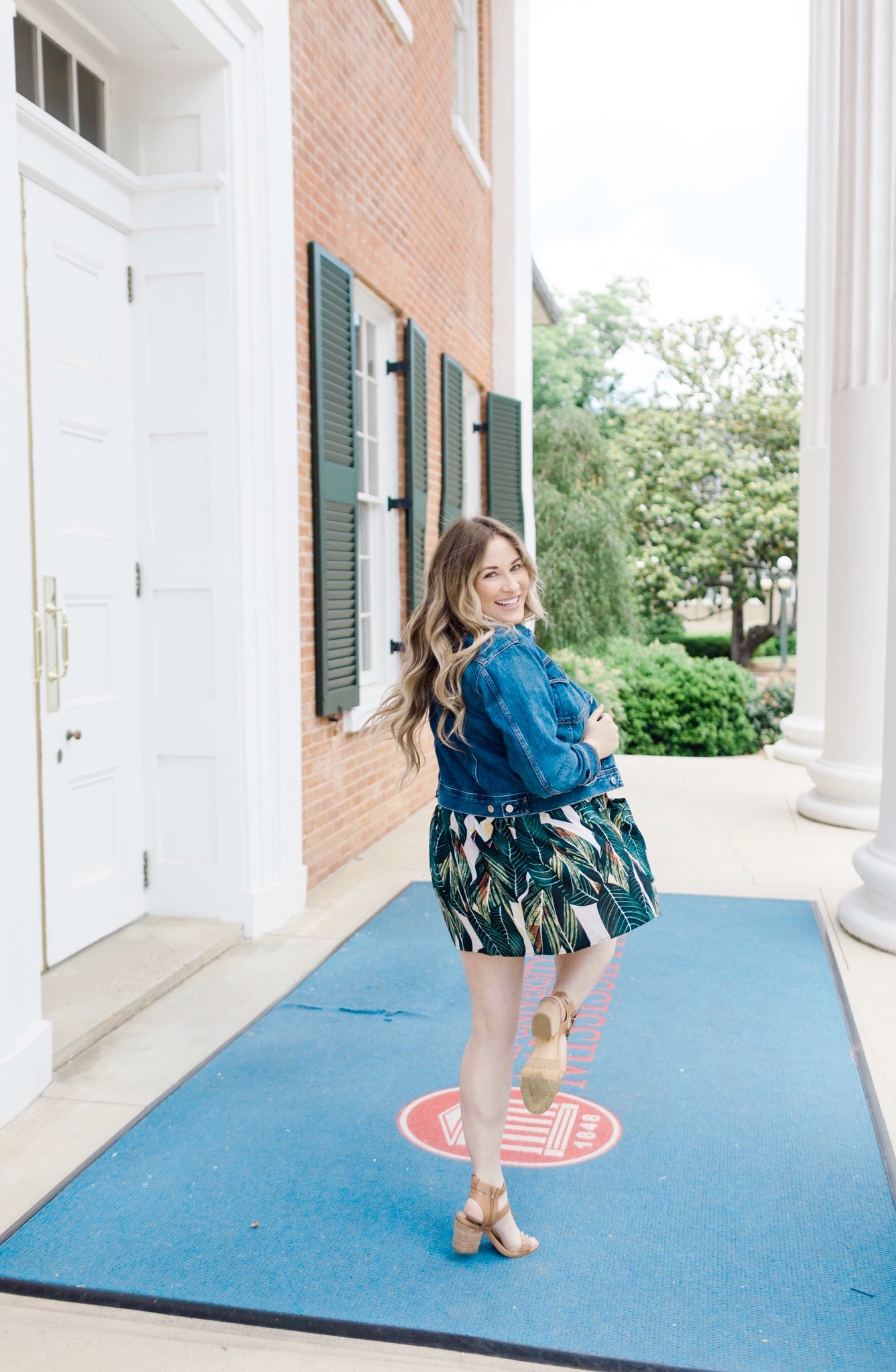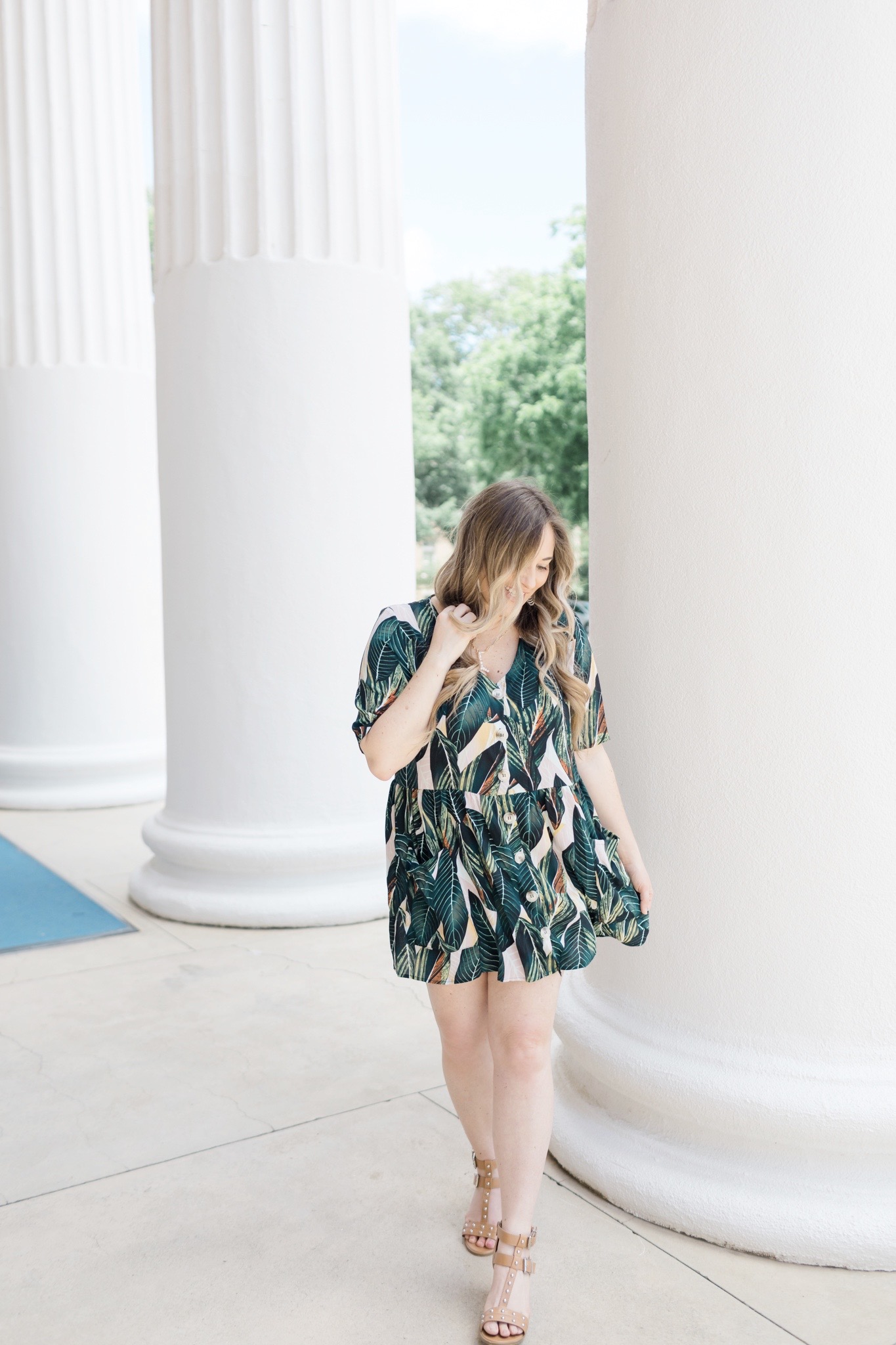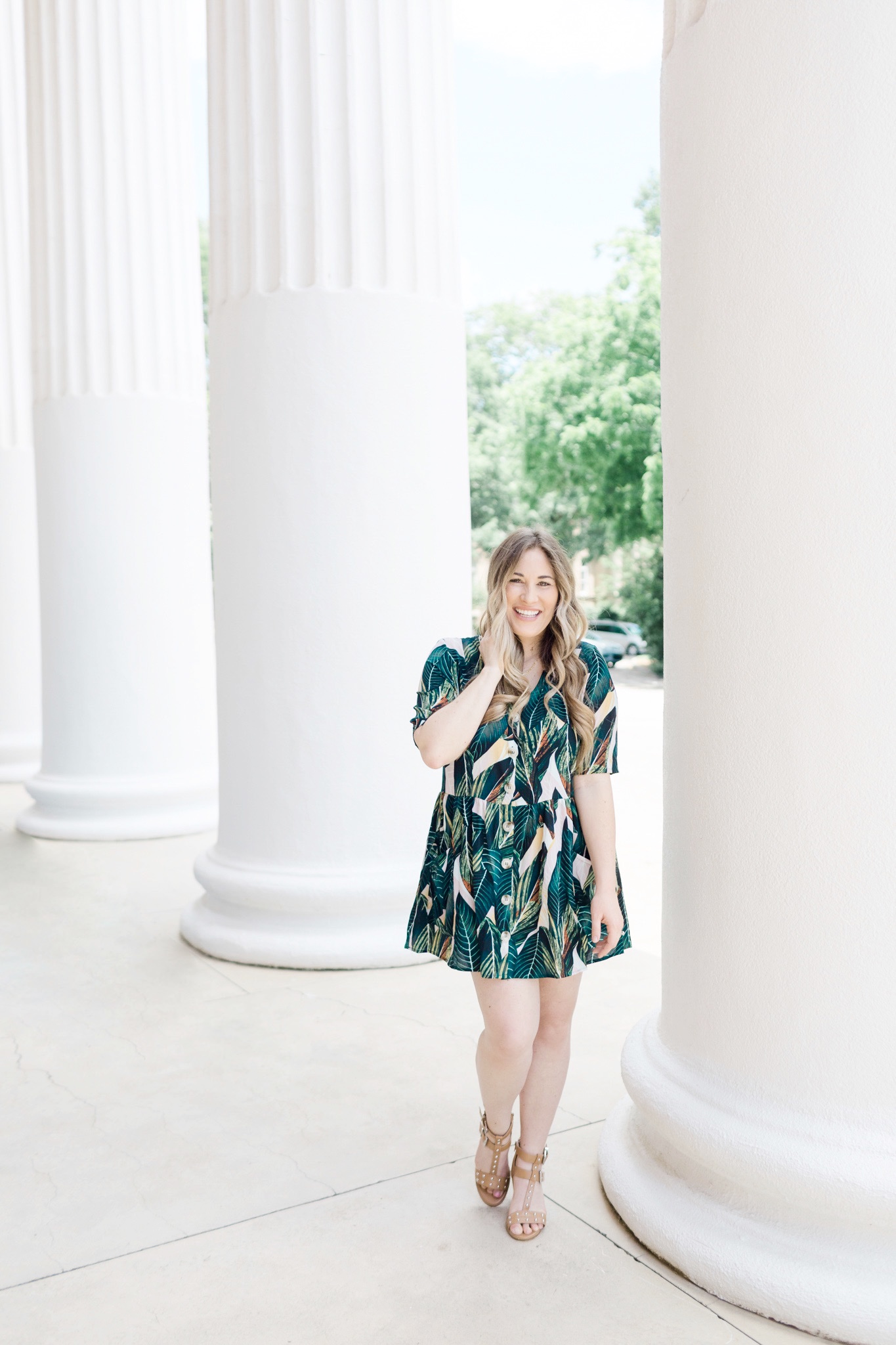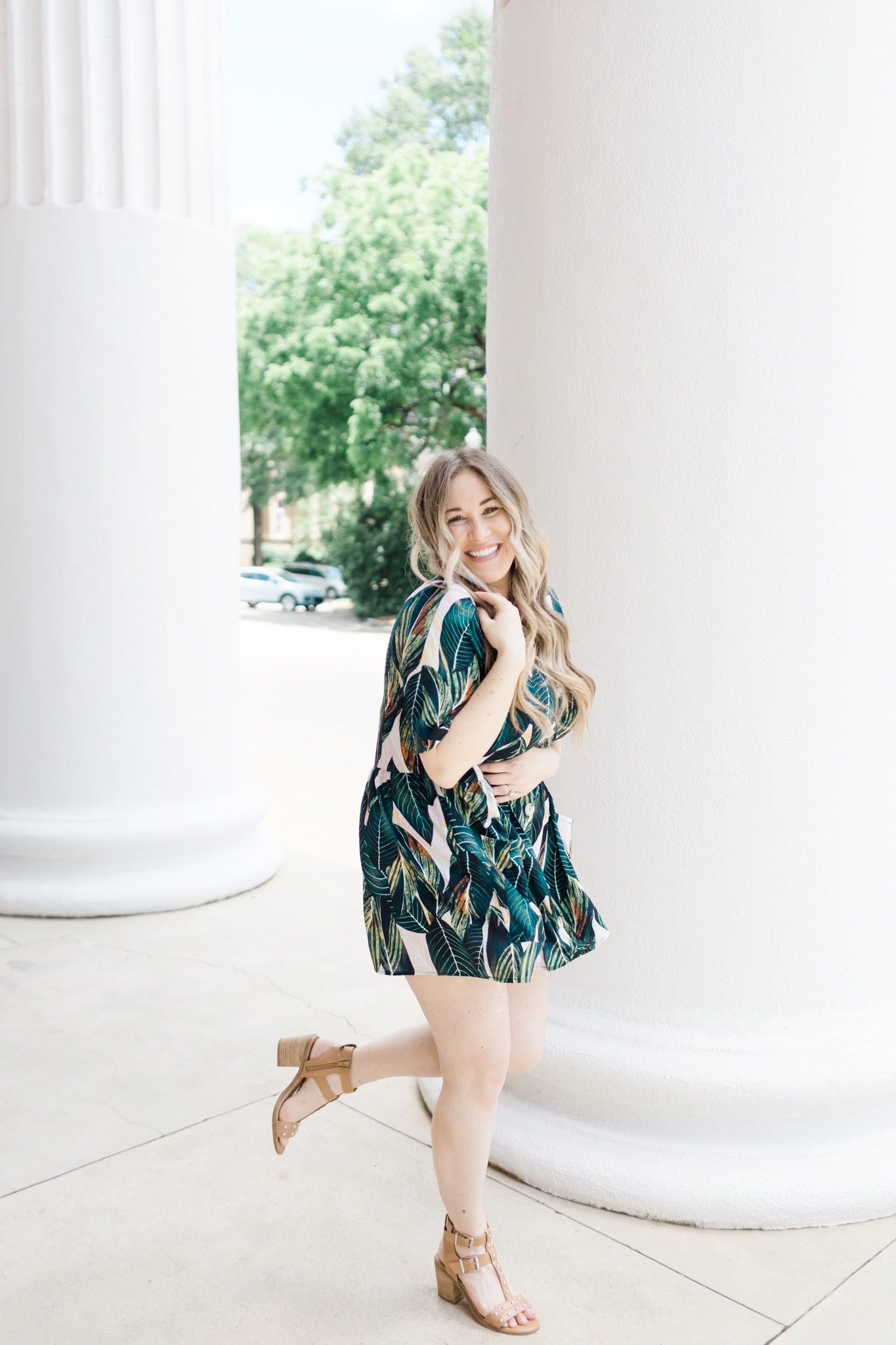 SHOP MY FAVORITE AMAZON SUMMER DRESSES: