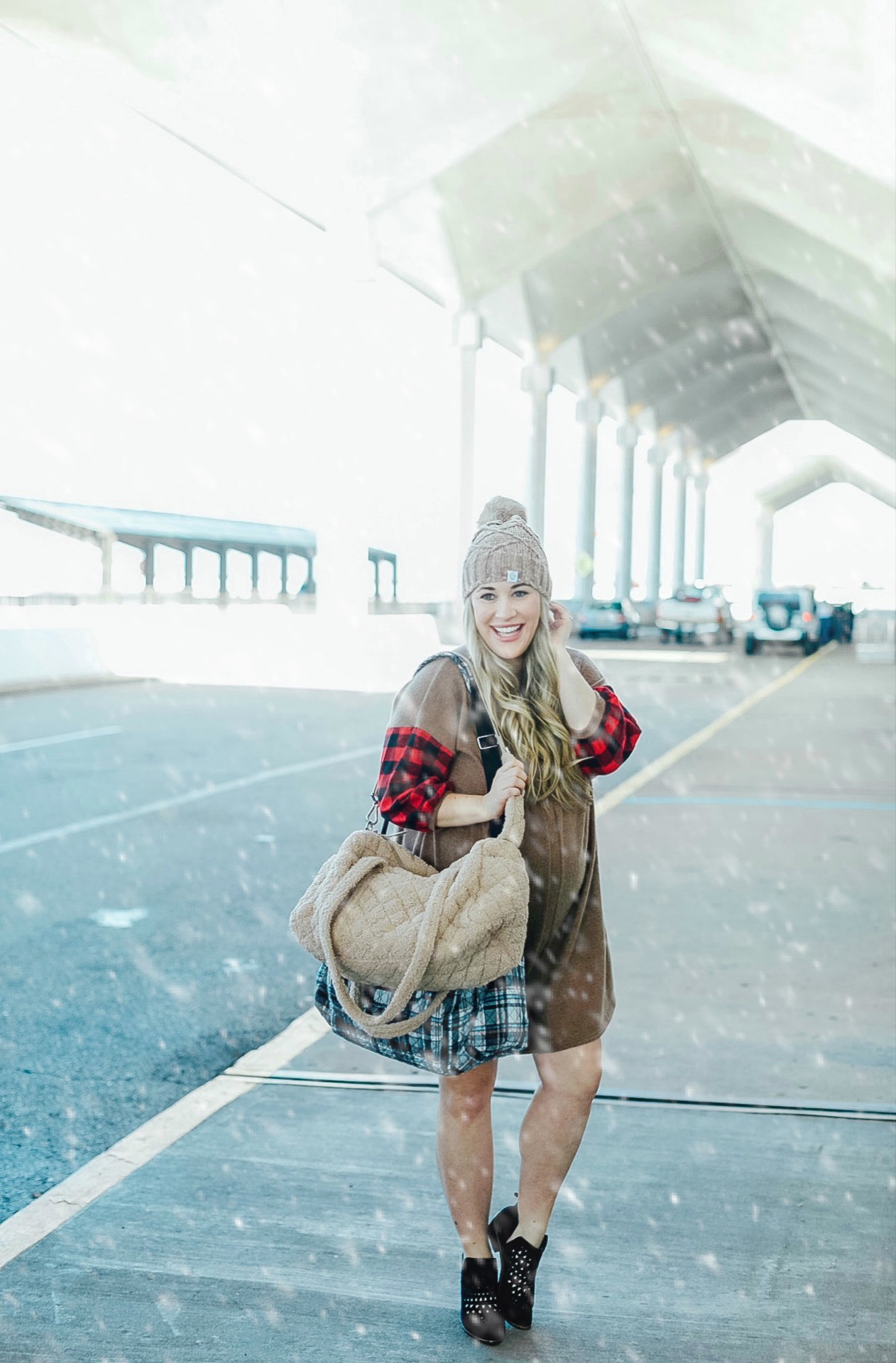 SHOP MY WINTER LOOK:

Who is traveling for the holiday season this year?
I don't know about y'all, but there is something so fun and special about spending the holidays out of town in a beautiful location. With baby Grayson here this fall, we have decided to spend all the holidays right here in Tennessee. But…we plan to spend some of January and February skiing in the mountains and visiting Branson again, and I cannot wait to be back soon!
We love staying in cabins or AirBnb's in winter, so this is the perfect time to check some out. We have only been driving so far this year (since I'm pregnant), but whether you drive or fly, there are some gorgeous places to add to your wish list that are just so perfect and festive this time of year! In no particular order, I wanted to share some of the best places to go in the USA for the Holidays this year.
Top 10 Best Places to Go in the US for the Holidays: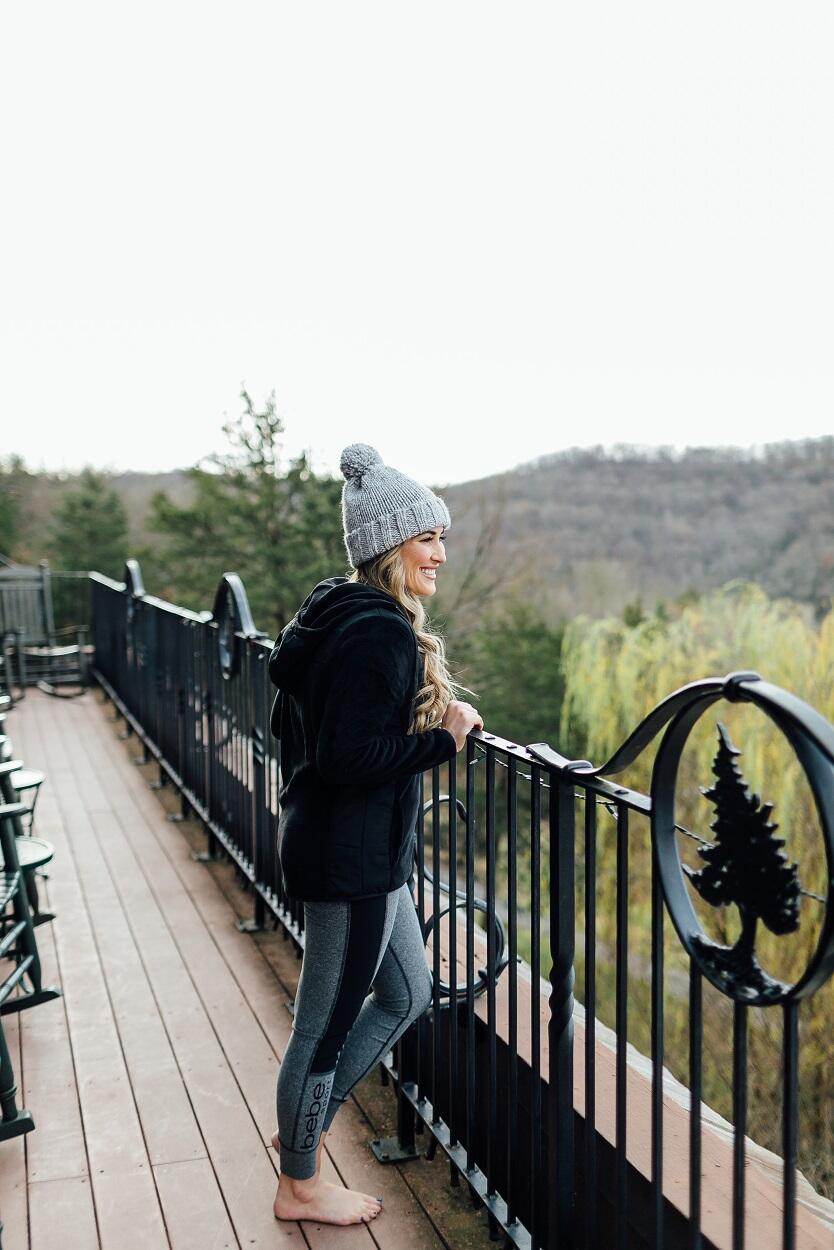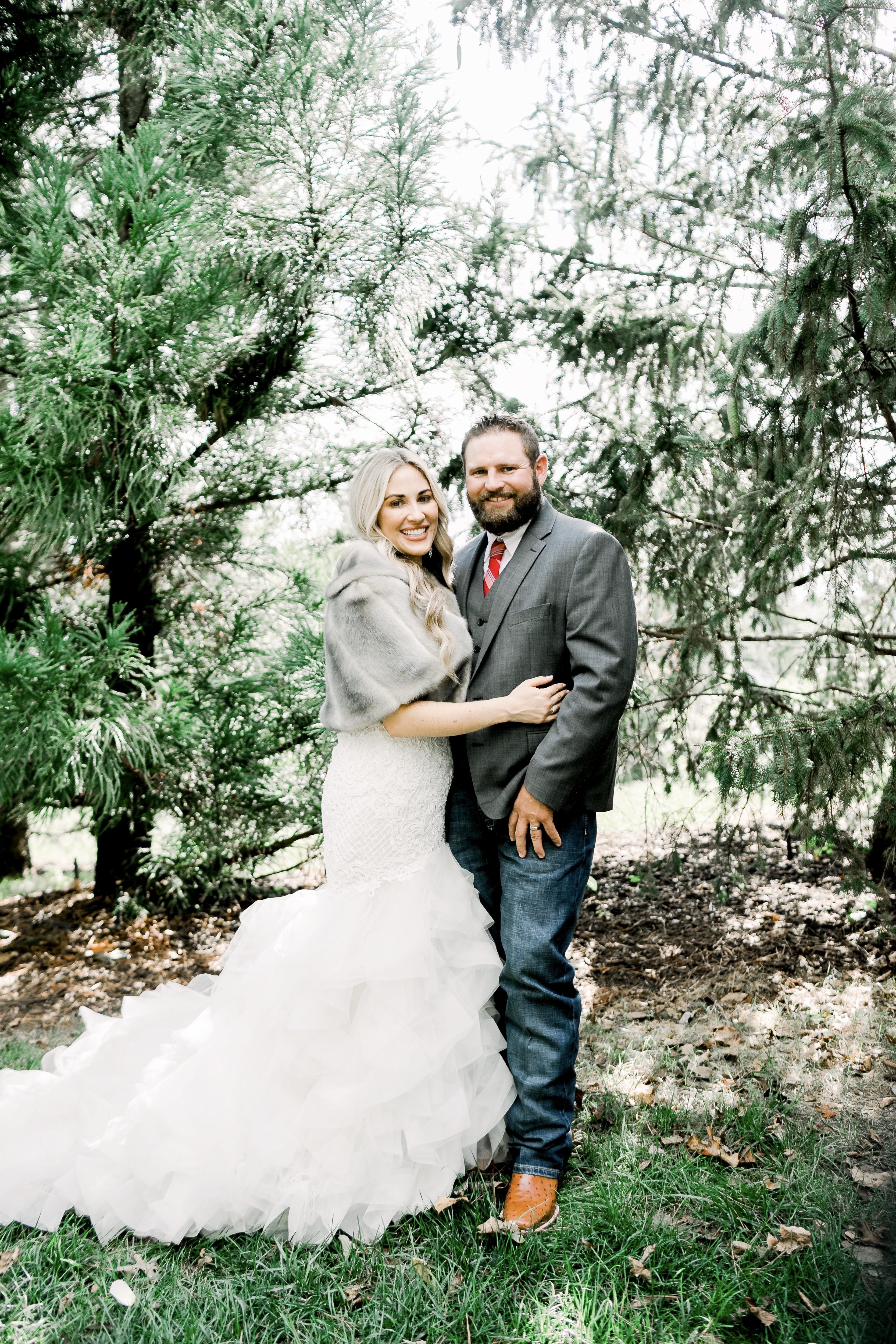 1.) Branson, Missouri.
This has been on my list long before Matt and I got married here last September. During the holidays, Big Cedar Lodge in Branson strings up over 1 million lights everywhere on the property and decorate so many pretty trees throughout the hotel. The also have an ice skating rink. It's the perfect place to visit for couples or families!
They have private cabins, clamping tents and even lodges, so you can stay in whatever suits your style. They also have beautiful views of the Ozark Mountains, Table Rock Lake and some amazing hiking. Plus, there is so much to do in town (if you even decide to leave the resort!) Matt and I haven't been at Christmas together before, but I have, and I 100% recommend it. We have it on our list for next year!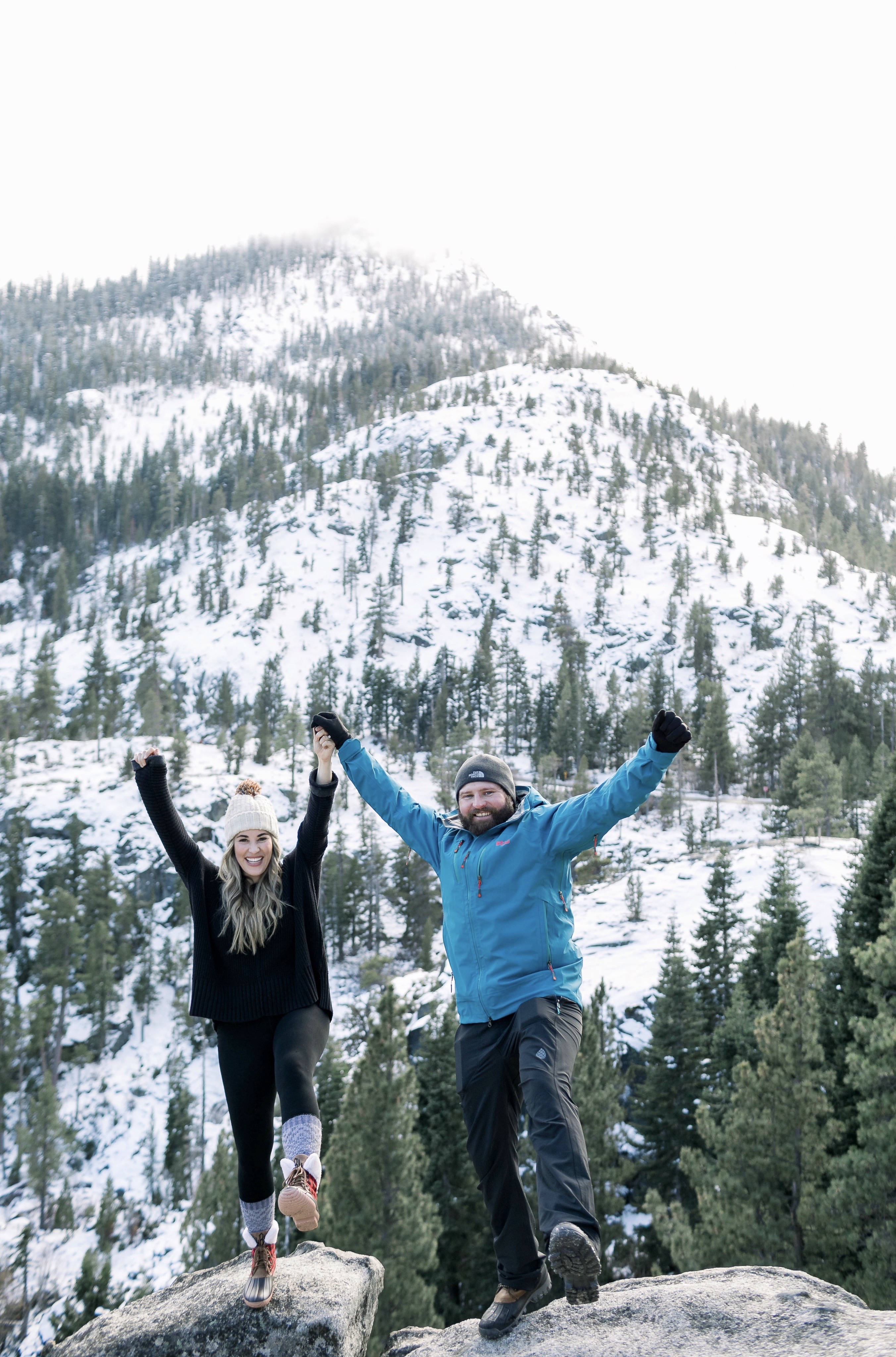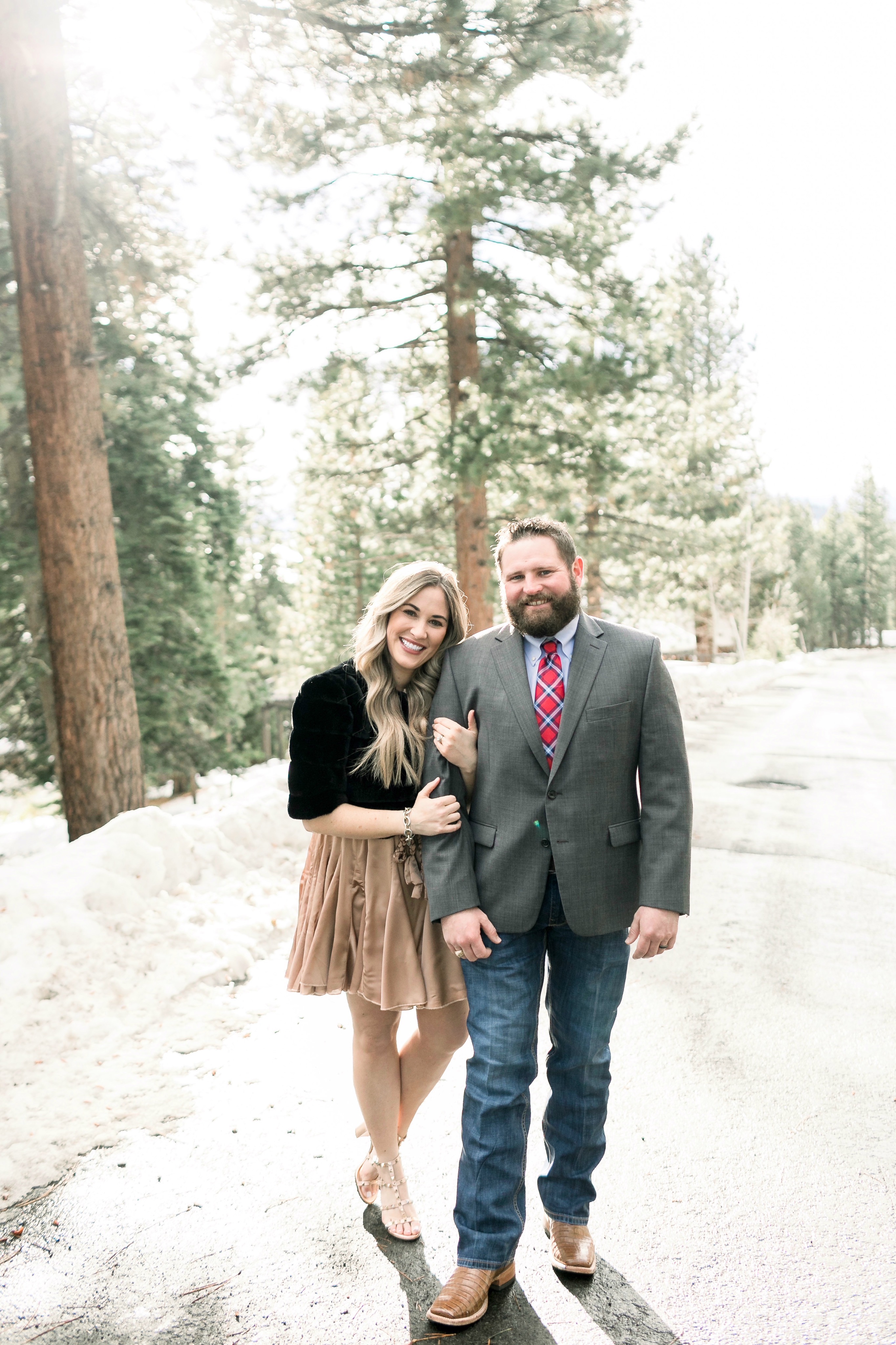 2.) Lake Tahoe, Nevada.
This is where we spent the last New Year, and it was like a dream! We drove all around from Nevada to California, and it was so worth it. The views were incredible, the skiing was great, and it was just such a beautiful, festive place to spend the holidays. There is nothing quite like spending the holidays in a winter wonderland!
We took Leighton with us, and she had the best time. If you ask her today, she will still tell you this was her favorite trip ever! It was her first time in the mountains, and she loved going to ski school and playing in the snow in our backyard each day! We stayed at an Airbnb last time, but we already have a trip booked there next September at the Hyatt Regency.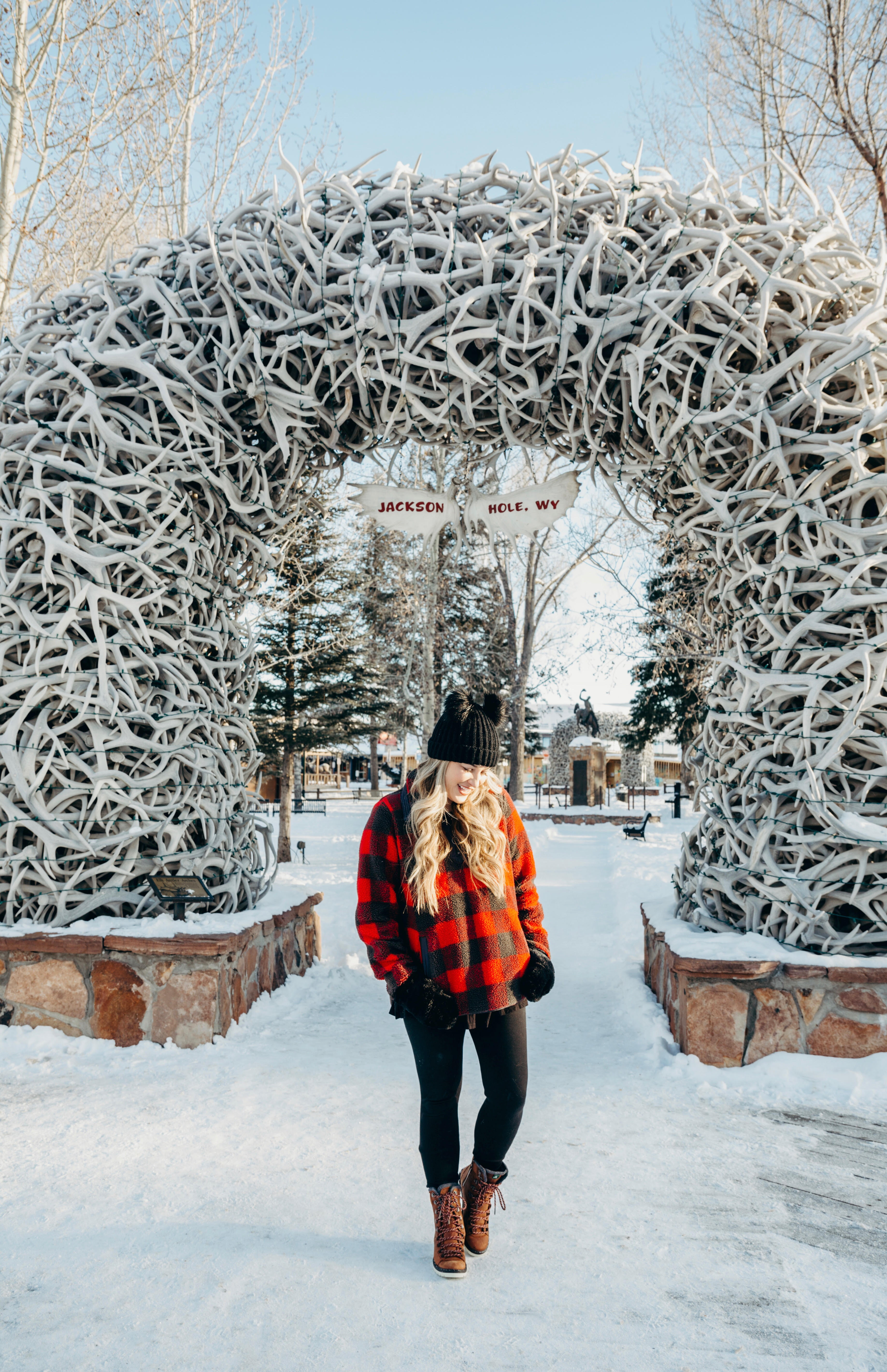 3.) Jackson Hole, Wyoming.
Ahhh, our happy place. For Matt and I, I'm not sure if any place on this list can beat this one. I've been going here for 20 years, and I finally took Matt for the first time in 2018. He fell in love with it too! The small town feel, the great dining, the top notch skiing, Yellowstone, the Elk Refuge, the sleigh rides. I could go on and on!
There is SO much to do here. If you bring the family, make sure you try out the ice skating and snow tubing too. The entire town is decorated for Christmas, and it is even more beautiful than a Hallmark movie. Some of our favorite places to stay are Four Seasons, The Wort Hotel and Snow King Resort.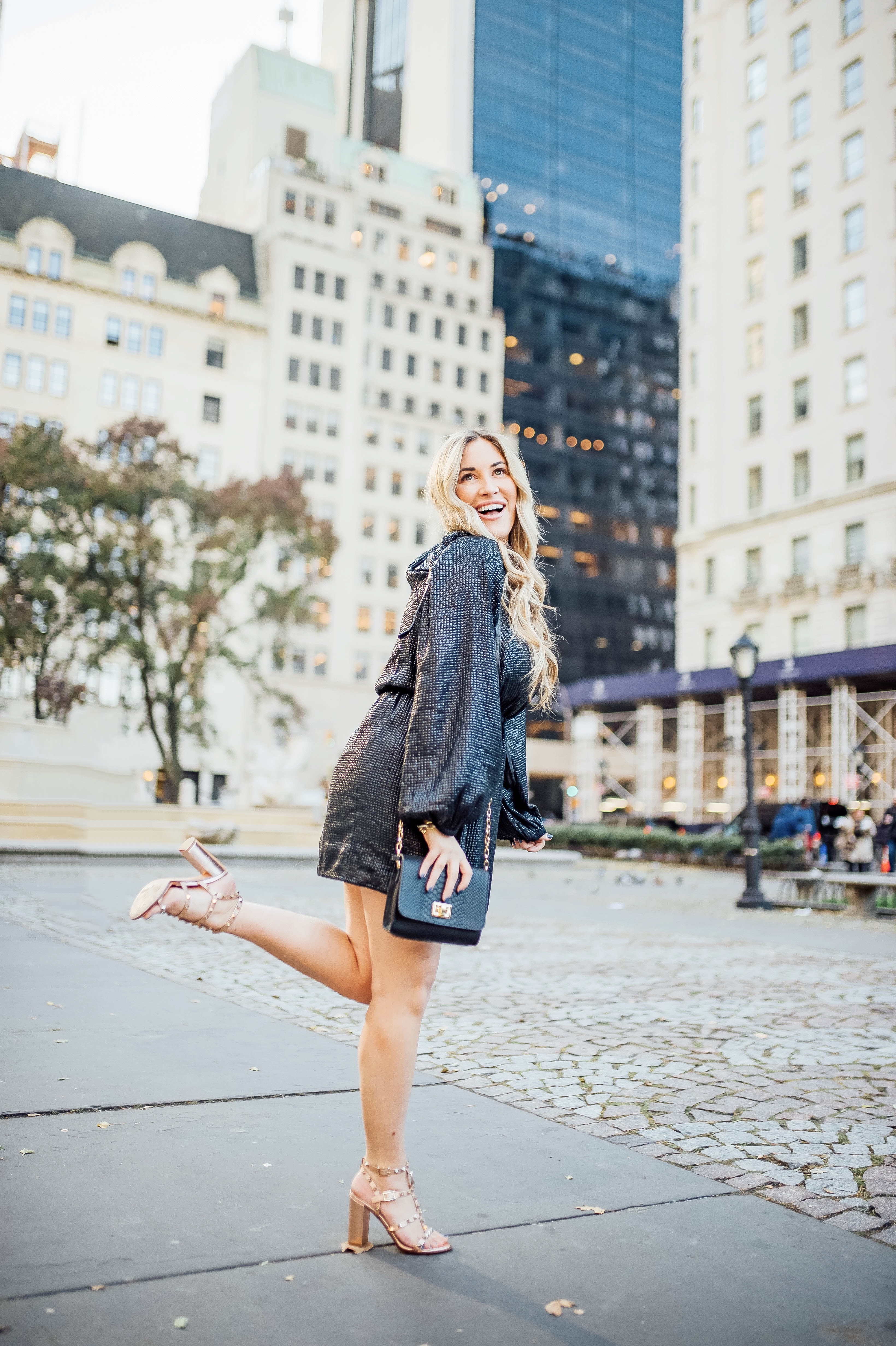 4.) New York City, New York.
I mean…can you really get any more iconic of a city during the holidays?? The mountains aren't the only beautiful place to spend the holidays. For the last few years, I have spent either November or December in New York, and it doesn't disappoint! Hot chocolate and carriage rides in Central Park, the Radio City Rockettes, there is just SO much to see and do there!
When the kids get a little older, I can't wait to take them to New York. Leighton went with me in 2017 for fashion week, but all the walking and stroller rides will wear you out, especially in cold weather! Some of my favorite places to stay here have been The Plaza, Dream and Hotel Hayden.
5.) Orlando, Florida. We went last year in October, and it was so fun seeing the park completely decorated for Halloween! Well imagine Christmas there! They are open through the holidays, and I hear it is even more magical during November and December. And trust me, October was already pretty amazing there!
I'm not sure if there would be anything more magical to your children than spending the holidays at Disney World. A couple of our favorite places to stay are Bahama Bay (condo so we could cook there) and Wyndham Lake Buena Vista (hotel and it came with magic hours.) I've also heard staying on property is super convenient!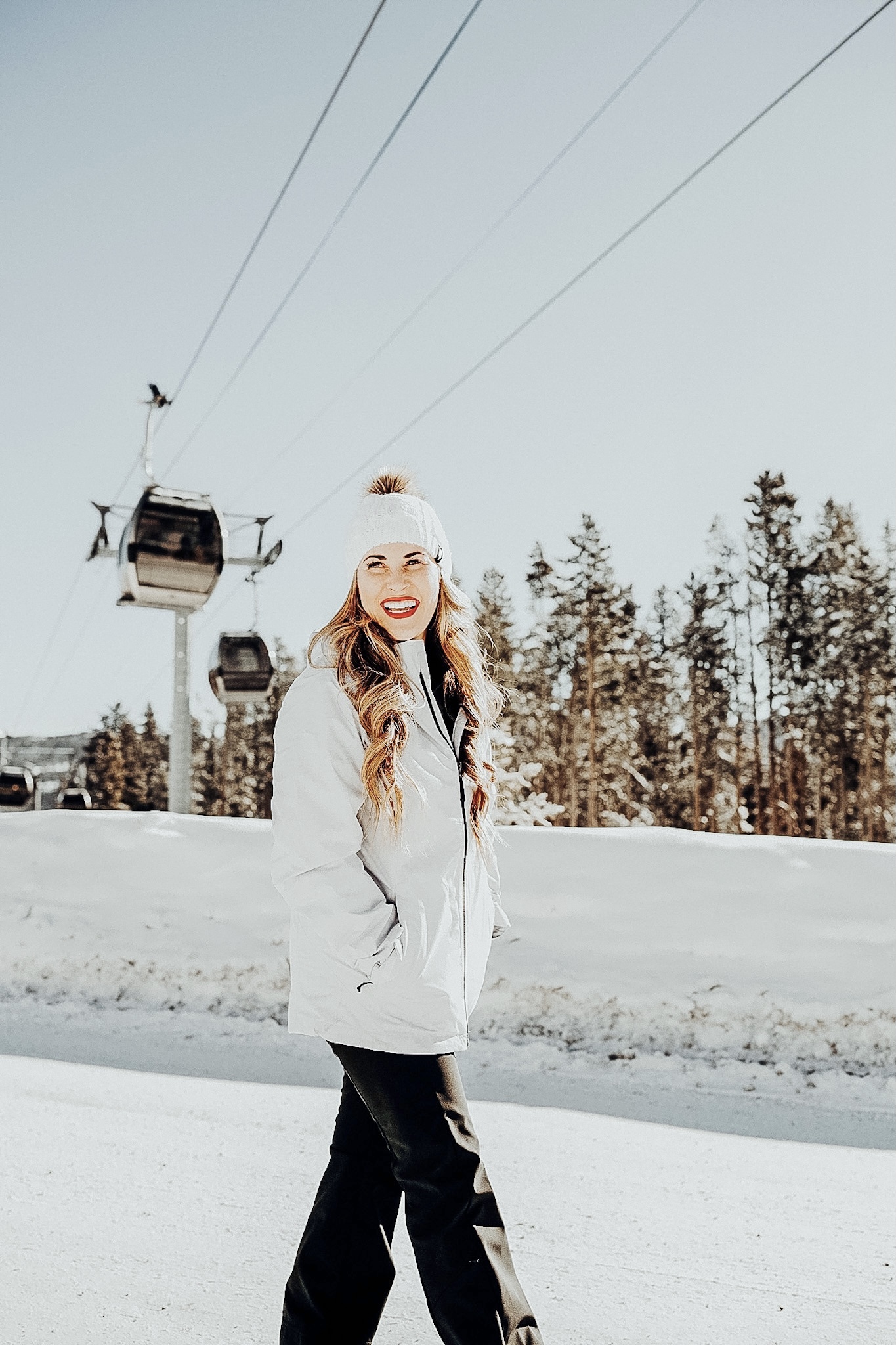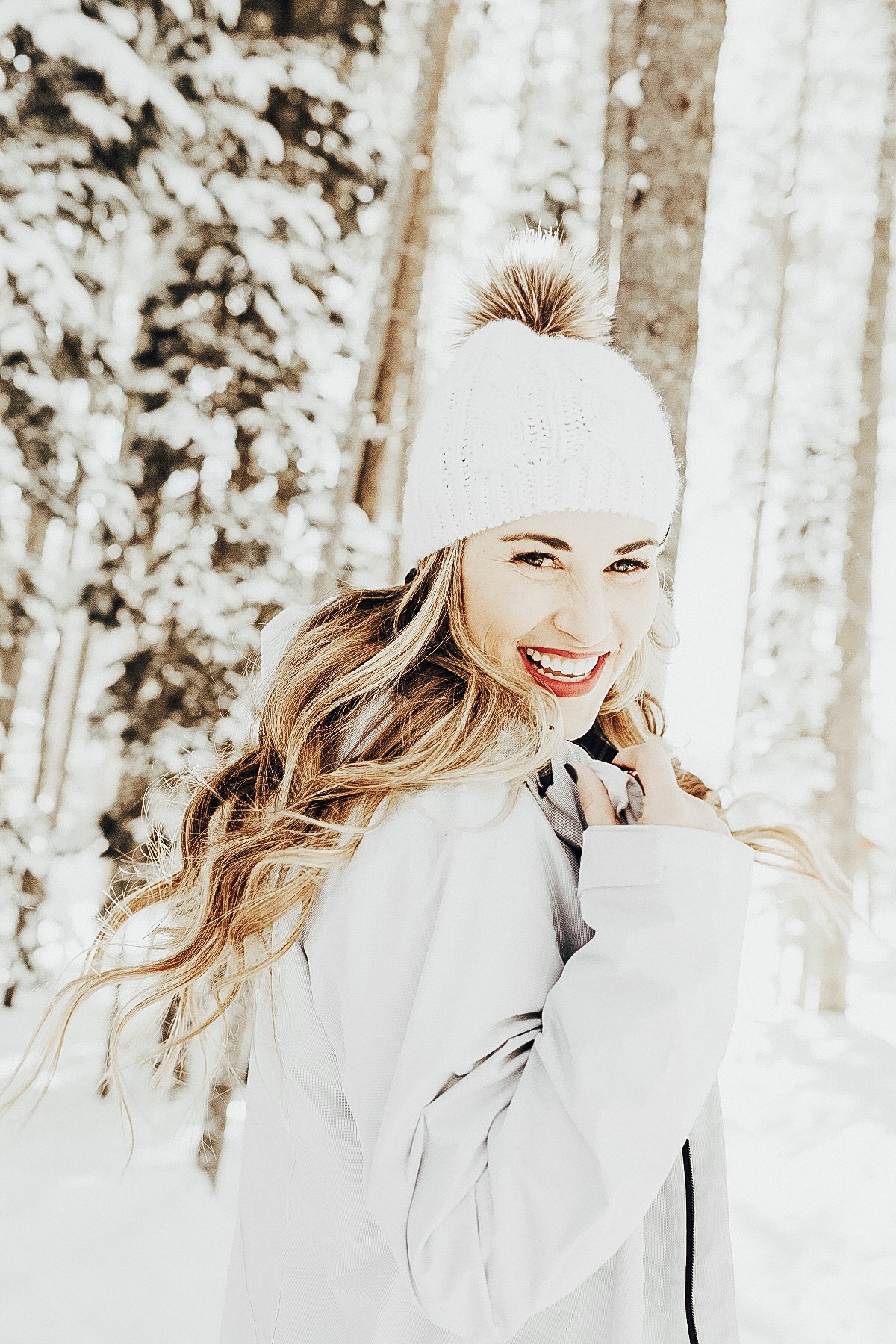 6.) Breckenridge, Colorado.
Though the town has grown SO much over the last 20 years since I first went, it is still such a gorgeous place to spend the holidays. It has some of the best skiing, and you can find pretty much anything to do there and any type of resort or cabin you're looking for! I stayed at Grand Lodge the last time I was there, and I was super impressed with this new resort! They have some great shopping, dining, breweries, and it's perfect for families or couples.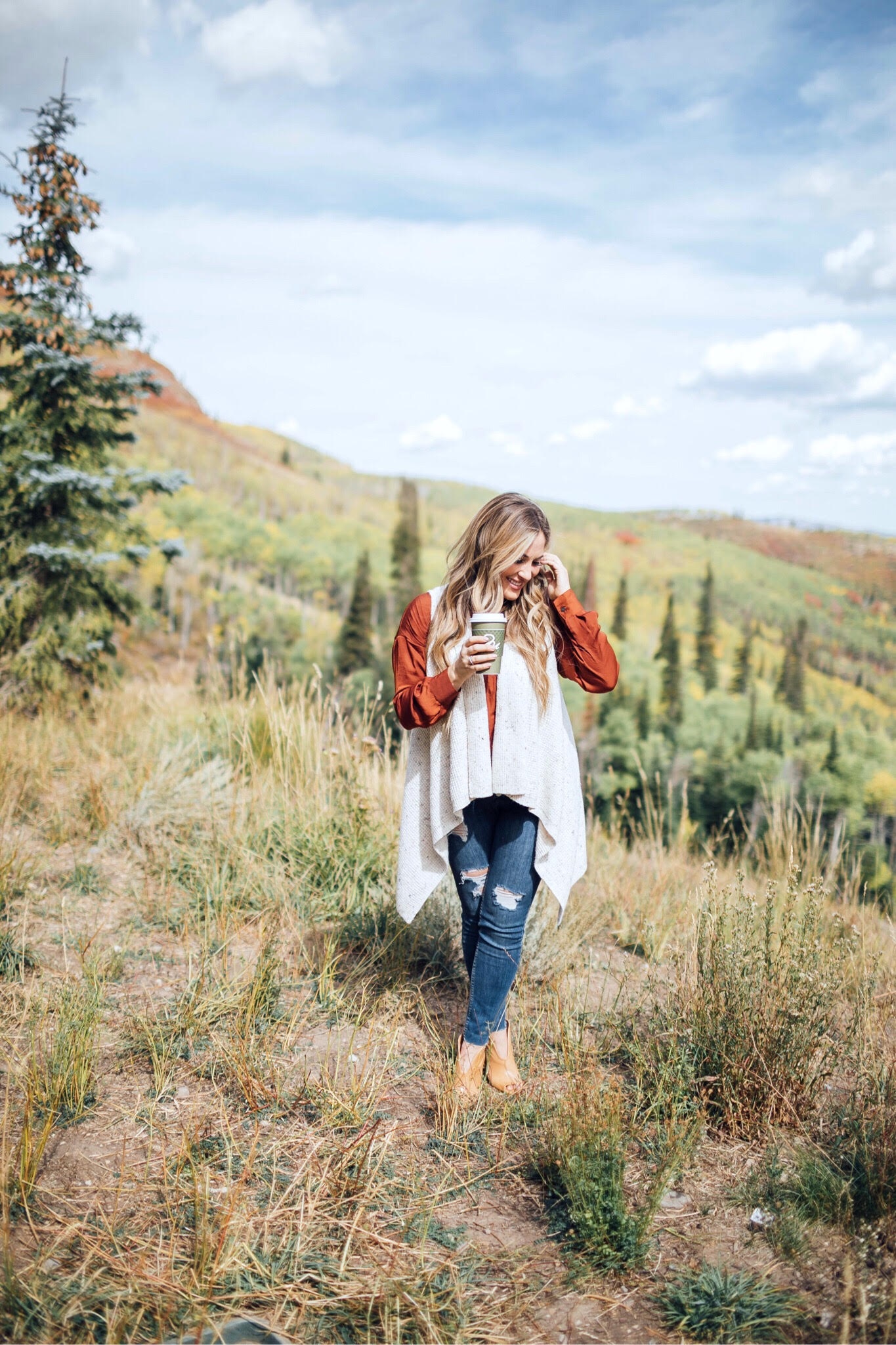 7.) Park City, Utah.
I went in September a couple years ago, and the weather was just perfect for fall hiking, but I know it is even more magical at Christmas time! From s'mores out on the back patio of the hotel to lights all around the city, Park City has quickly become one f my favorite cities in the mountains. I highly recommend Montage Deer Valley.
8.) Aspen, Colorado.
So…this is one of those places that is on my list! This year is a little crazy already, but I'm definitely thinking Matt and I will add it to our list next year. He's been before, so I'm ready to check it out too. I have heard such great things though. You just can't beat a snow town during the holidays!
9.) Chicago, Illinois.
The city, the buildings, the snow. Chicago is such a fun city with so much to do, and this is even more true during the holidays. The city just comes alive during the holidays! If you haven't been to Chicago yet, you'll definitely want to add it to your list! Make sure to pack your coat!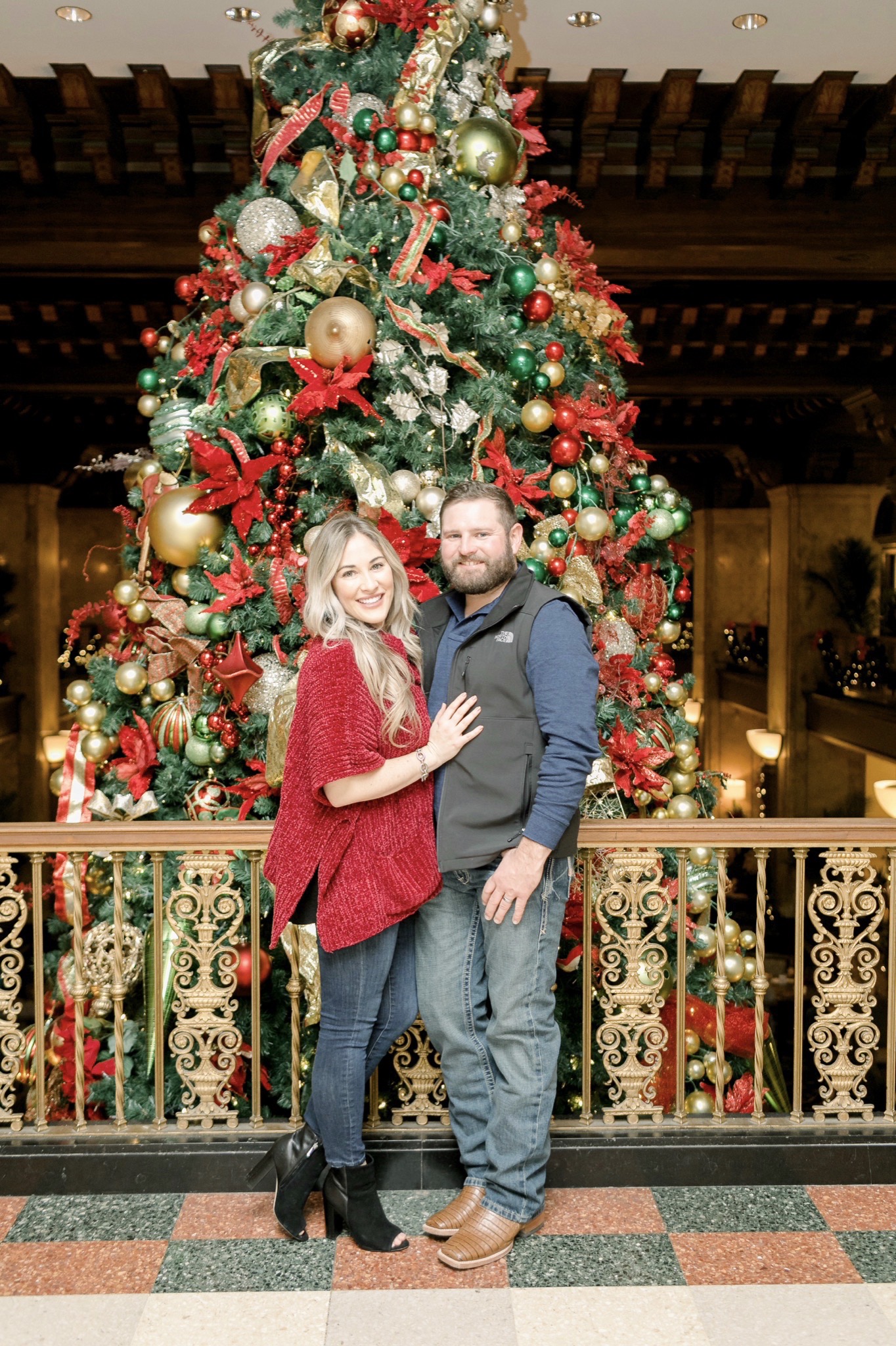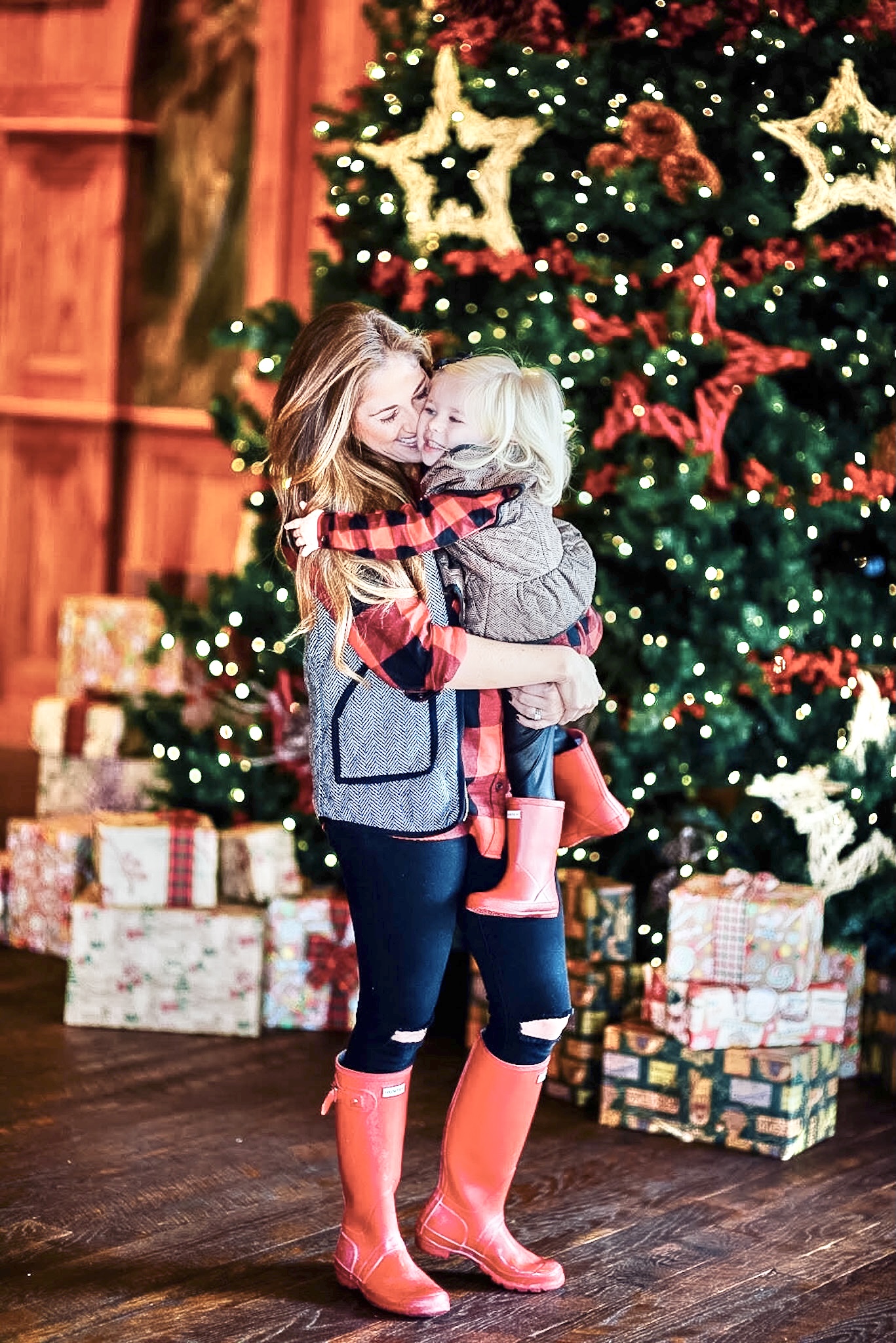 10.) Memphis, Tennessee.
Yes, this is my hometown, but it's the perfect place for a staycation! We are already planning a staycation at Big Cypress Lodge in December and can't wait to be back at one of our favorites. We spent last December at Peabody Memphis, and you don't want to miss their gorgeous Christmas tree in the lobby! Weather you're local or from out of town, you'll definitely want to add Memphis onto your list!
What about you, are you traveling for the holidays this year? Where is your favorite place to go? Let me know in a comment below!