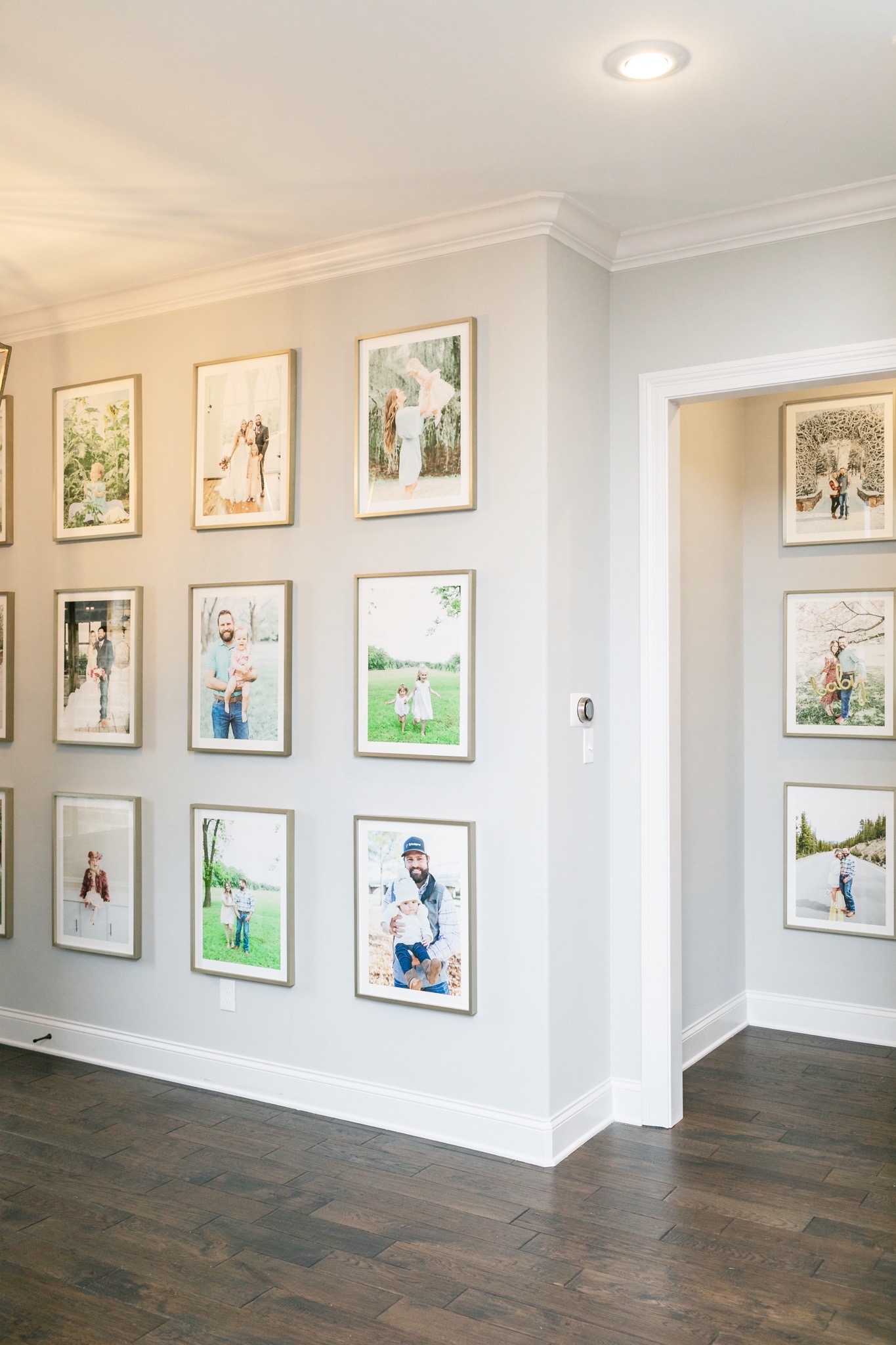 It's been a while since I've chatted about our home decor so I thought kicking off Christmas week, this was a great place to start!
When we first built our house, something I knew I wanted to carry over from my first house was a gallery wall. I love being able to see all the photos all put together in one place, like a walk down memory lane!
So when we did our first Minted gallery wall on this big entry wall, I loved it so much that I wanted to re-create that somewhere else!
If y'all own a home, you know there are certain places where finding decor that fits, and looks good can be difficult. We have this wall that is just before our master bedroom that we weren't really sure what to do with. I loved the way our gallery wall turned out so much, that I figured why not just carry it through to this space?
We used these same big picture frames from Minted. On our other wall, we've got all family pictures, but for this Minted gallery wall we did just pictures of Matt and I, since it is just before our bedroom.
I love the way this turned out! I think it works so well with the flow of the other gallery wall and they just come together so nicely! I may be a little gallery wall obsessed, y'all. We have a great wall in our kitchen that would make a great space to replicate this again 😉
Do y'all have any spaces in your home that you've used for a Minted gallery wall? Let me know in a comment below!