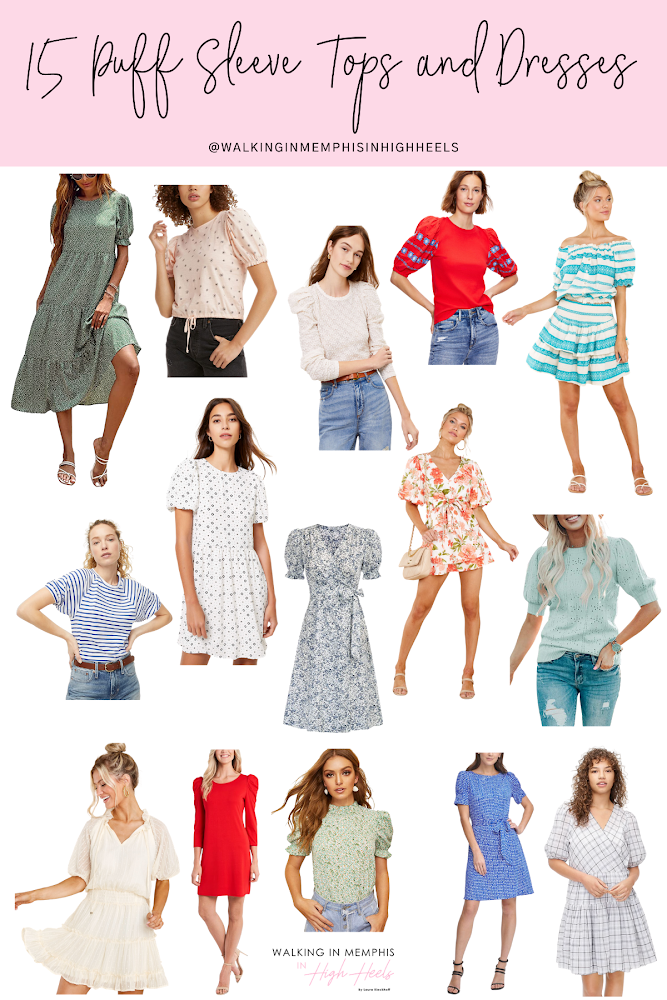 Happy Monday, and happy Memorial Day, y'all! I hope you had a great weekend, and that you're spending the day with family, doing something fun today!
We spent the weekend around Memphis. We took the kids to the zoo, planted in the garden and just enjoyed our time all together as a family.
Anyway, today I wanted to share one of my favorite upcoming trends for spring – puff sleeve tops and dresses! Y'all might not know this but I'm a sucker for a puff sleeve. I've always thought they were such a cute way to accentuate an outfit. Puff sleeves on a tee shirt can easily dress up a pair of jeans or add just a little something extra to a cute skirt. And, puff sleeves on a dress? A super cute addition to make it stand out!
Are y'all as excited for this spring trend as I am? If so, check out the pieces I've linked here for y'all to try this trend out!
SHOP MY FAVORITE PUFF SLEEVE TOPS AND DRESSES: